Nashville Driveway Gates with Western Rodeo Bull & Bronco Rider Design Theme
These custom ranch gates outside Nashville, TN are definitely one of the coolest projects we've had the opportunity to be involved with..not to mention how great the customers were to work with!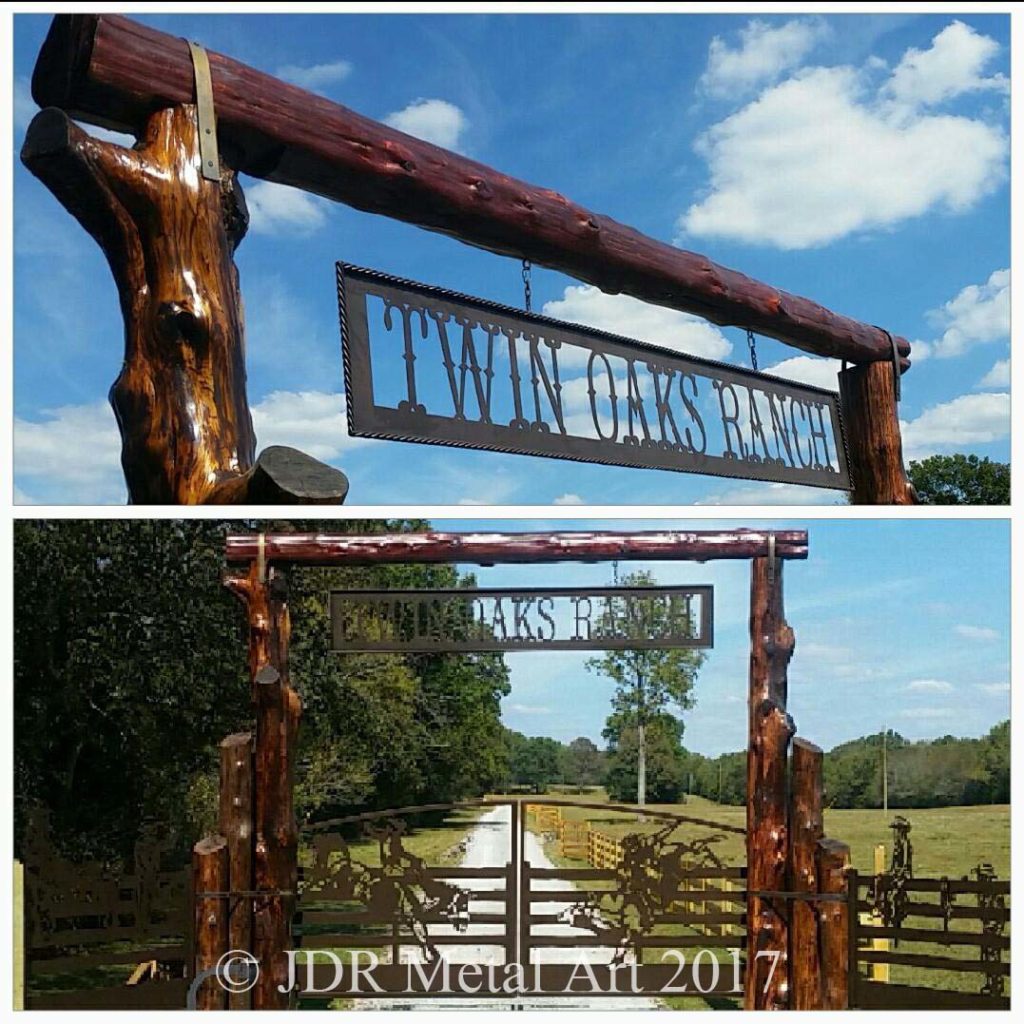 We handcrafted each element of this driveway gate project from raw steel material using a band saw, plasma cutter and mig welder. These dual swing driveway gates are each complemented by a side panel. There is also an overhead sign which is wrapped with twisted steel rope. We sandblasted and powder coated each part with a customer-selected color for the ultimate long-lasting finish.
Custom Ranch Gates & Sign Designed & Installed for The Beautiful Twin Oaks Ranch Vacation Getaway in Nashville TN
Complete Driveway Gate Packages From Concept to Finished Product
Every gate project we take on is as important to us as it is to our clients. That's why we handle every stage of the project from start to completion! It allows us to ensure that our customers are always receiving the highest quality driveway gates and accessories possible. From the initial consultation to the design stage on through until the finished product is shipped out or delivered and installed…we do it all!
Need a free consultation for your upcoming custom driveway gate project? Give us a holler!
(800) 805-8254
Or Contact Us For More Info: