Driveway Gate Designs & Ideas by JDR Metal Art
Totally Transform Your Property Entrance in 2022!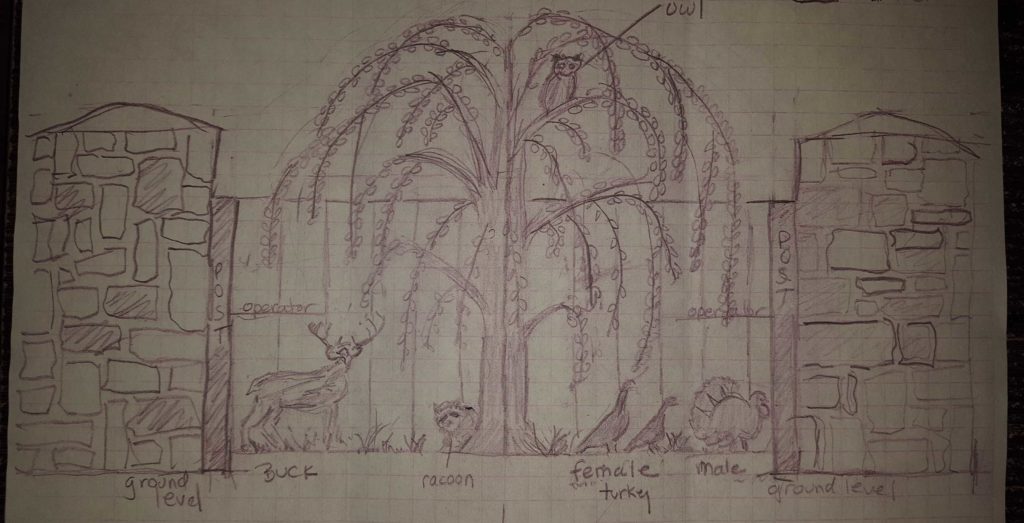 Having a custom driveway gate designed and built is usually a once in a lifetime event. In our experience, most gate buyers are first-time gate buyers, although on a regular basis we work with our repeat customers as well as experienced gate buyers. Whatever the case may be, it's a special event and we understand the importance of each and every detail to our clients.
We delight in meeting and often exceeding our client's expectations. We strive to make the gate design process affordable and easy, and to put you in a position to get exactly what you want! JDR Metal Art is here to help you put together a one-of-a-kind driveway entrance gate design.
Design Costs:
FREE for most of our existing designs
Semi-custom designs will only be a $99 charge, which applies to the quoted gate price.
Fully custom designs "from scratch" will only be a $299 charge, which applies to the quoted gate price.
We take something like this…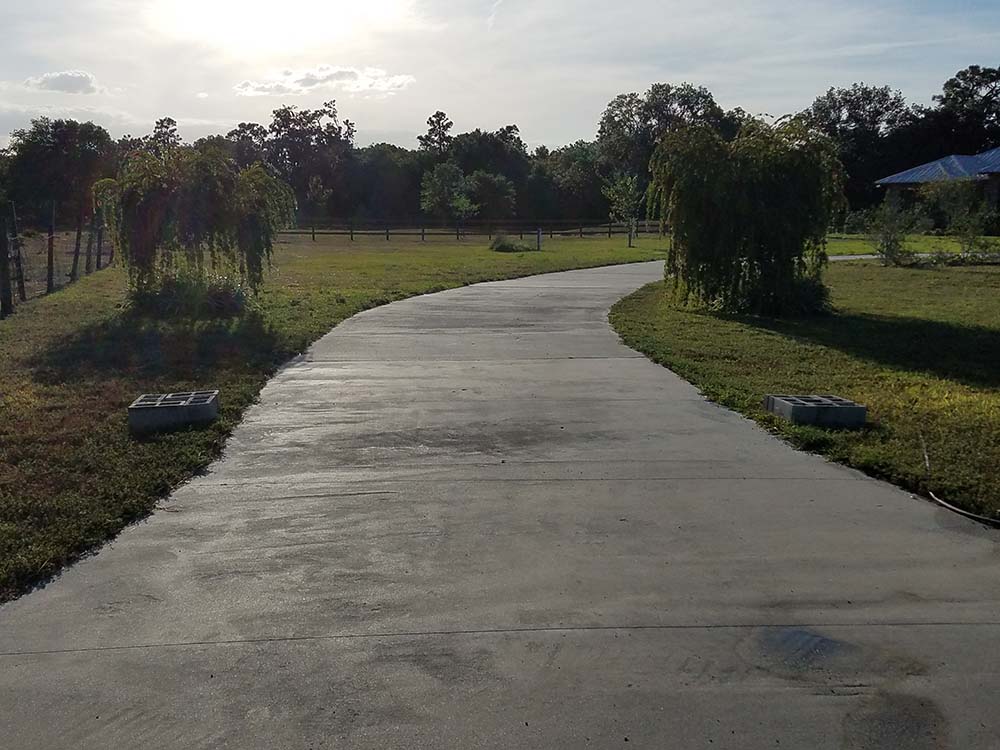 and this…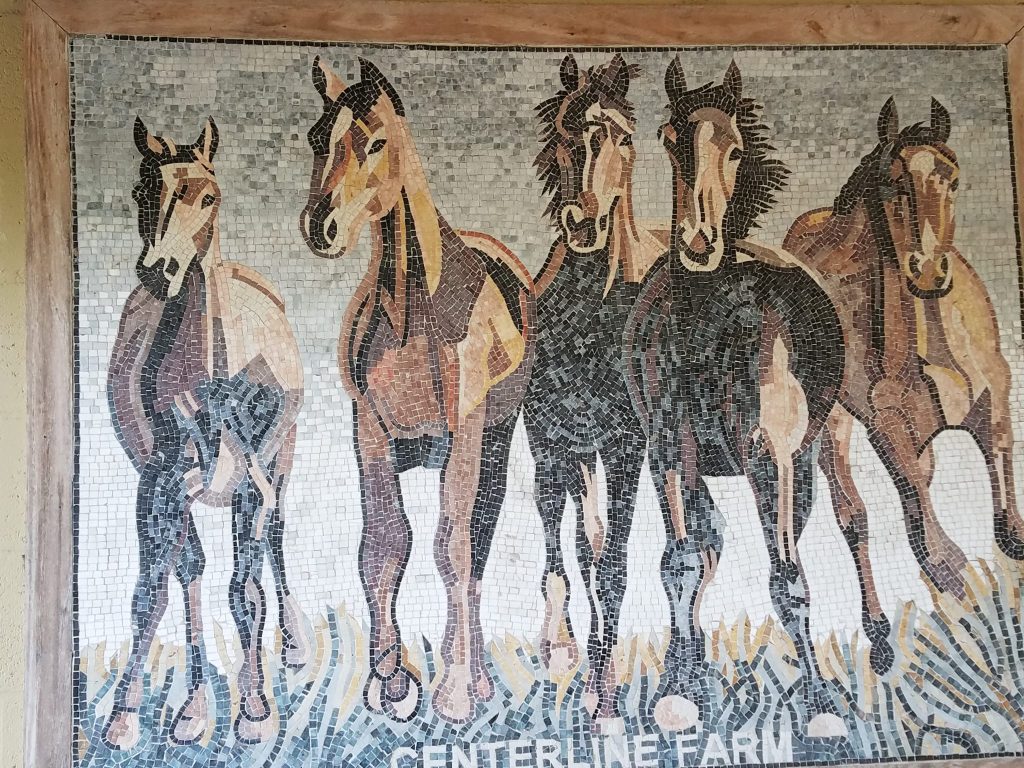 and turn it into THIS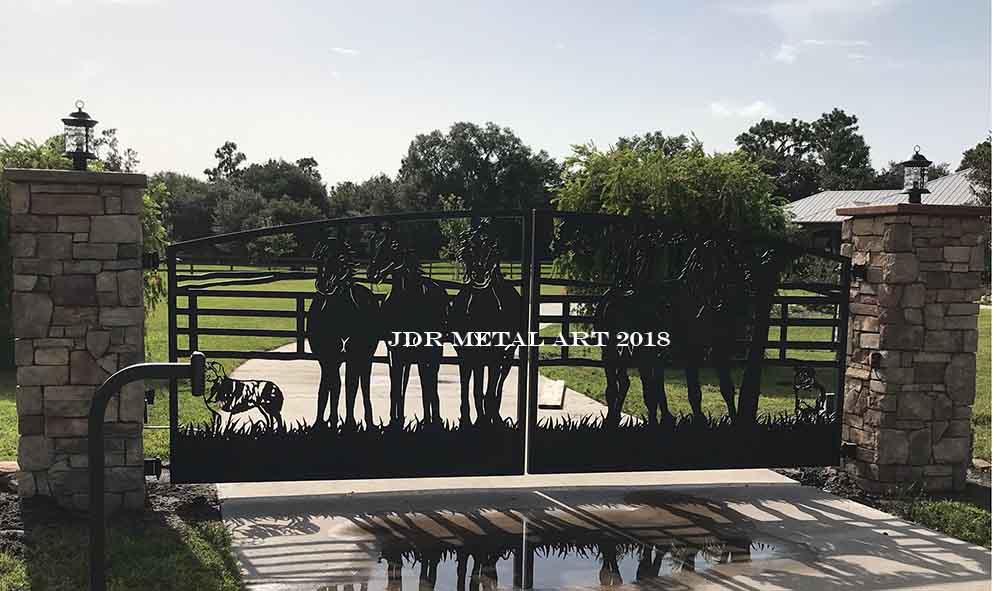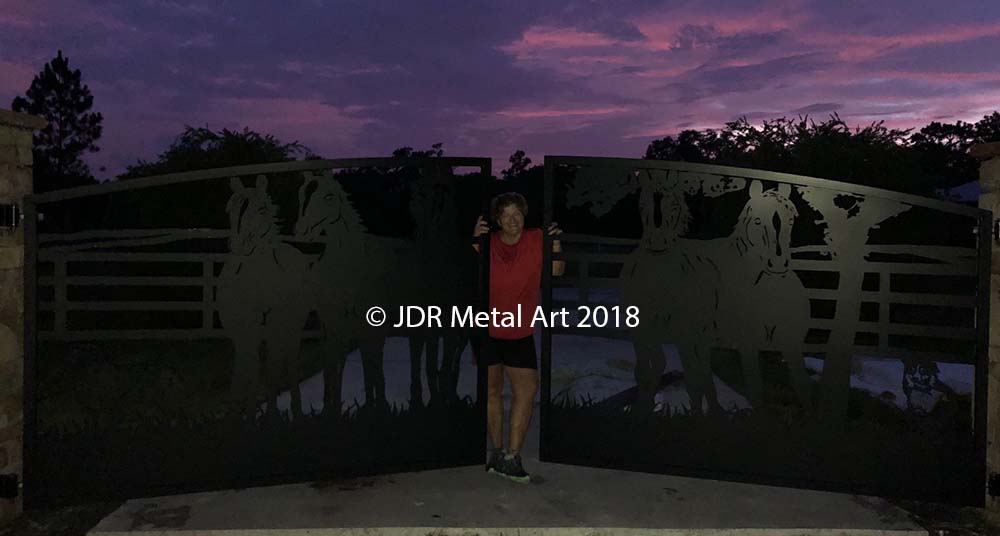 $299 Brand New Gate Design Deposit (Applies Toward Gate Quote)
Endless Design Possibilities – The Sky is the Limit
Whether your need a brand new traditional, modern or plasma cut driveway gate design; we take the information you give us about your entrance and get to work creating a new design that everyone (especially you!) will love. We provide you with copies of the artwork as it progresses. With your guidance we revise if necessary and provide you with a final draft for approval. We provide artistic renderings to you in the common jpeg file format via email, text message, or snail mail, whichever you prefer.
Notice to fabricators and those in the gate industry seeking ready made designs: We only provide artistic renderings of our new gate designs for clients. We do NOT sell or provide .CAD files, .DXF files or any other computerized design drafting file formats.
How to Begin Designing The Best Driveway Gates
To begin with, we will need to know about things such as the width of the entrance, whether you will be mounting the gates to stone or brick columns or steel (or aluminum) posts, if you want an arched or flat top, and the general desired theme.
For our plasma cut gates, a photograph of your entrance or the desired background area is very helpful: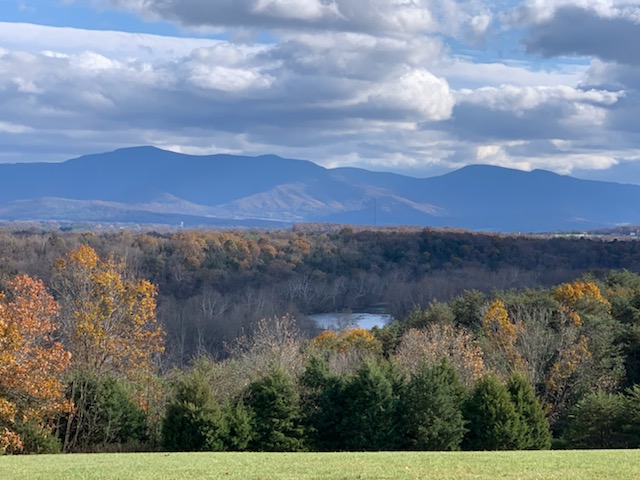 Photographs of the proposed installation site of the gate, while not totally necessary, are the #1 thing that will help us design a gate that fits the area surrounding the gate site. This is more important for some properties than others, depending on the requested design theme and the surrounding landscape.
We can actually take the pictures you provide of your entrance and superimpose the proposed design onto the picture so you can see exactly how your entrance will look before we proceed to the fabrication stage.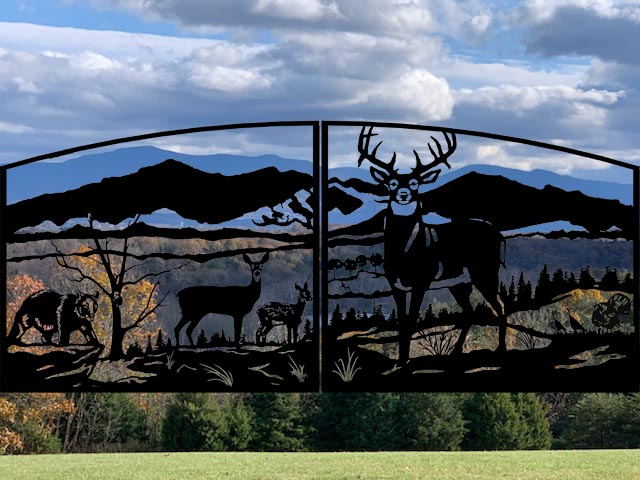 Once we have gathered all the information we need, we design a gate frame template and fill in the "canvas" with a few basic rough drafts. From there, you choose which gate designs fit your tastes and we work with those until you are ready to proceed with a "winning design" which we further modify to finish out the design process.
Design Timeline
It generally takes 2-3 weeks to see the design process through from start to finish, and we have yet to see anyone disappointed!! More complex projects can take longer depending on our current work load.
Personalized Gate Lettering: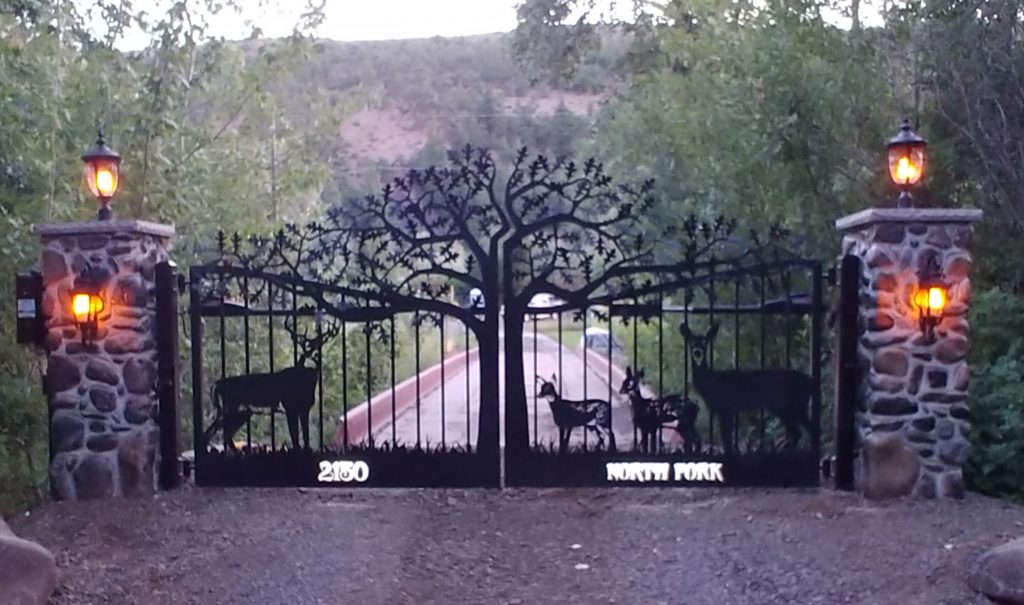 Dafont.com has a huge repository of custom fonts you can also browse to find something you would like for us to use!
Common Fonts We Use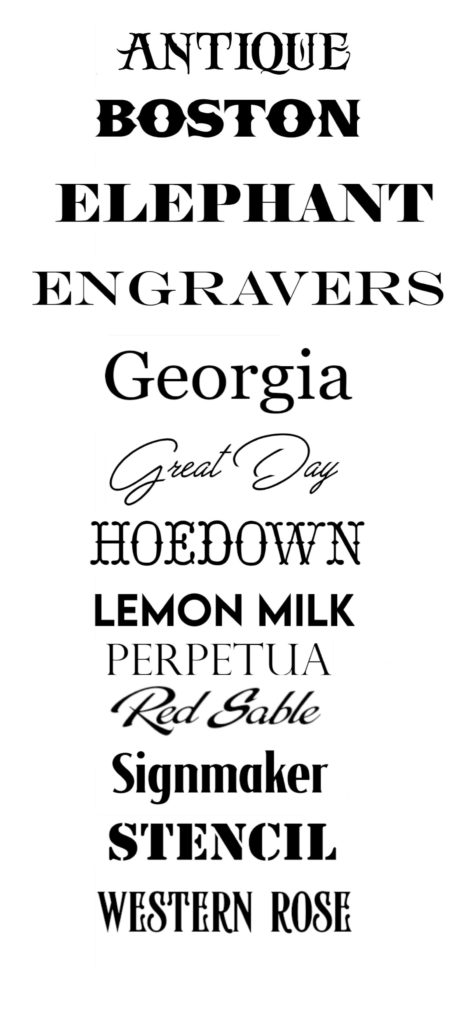 ---
Basic Wildlife Silhouettes
Here is a small selection of premade animals which can be used for background animals, or we can design them from scratch.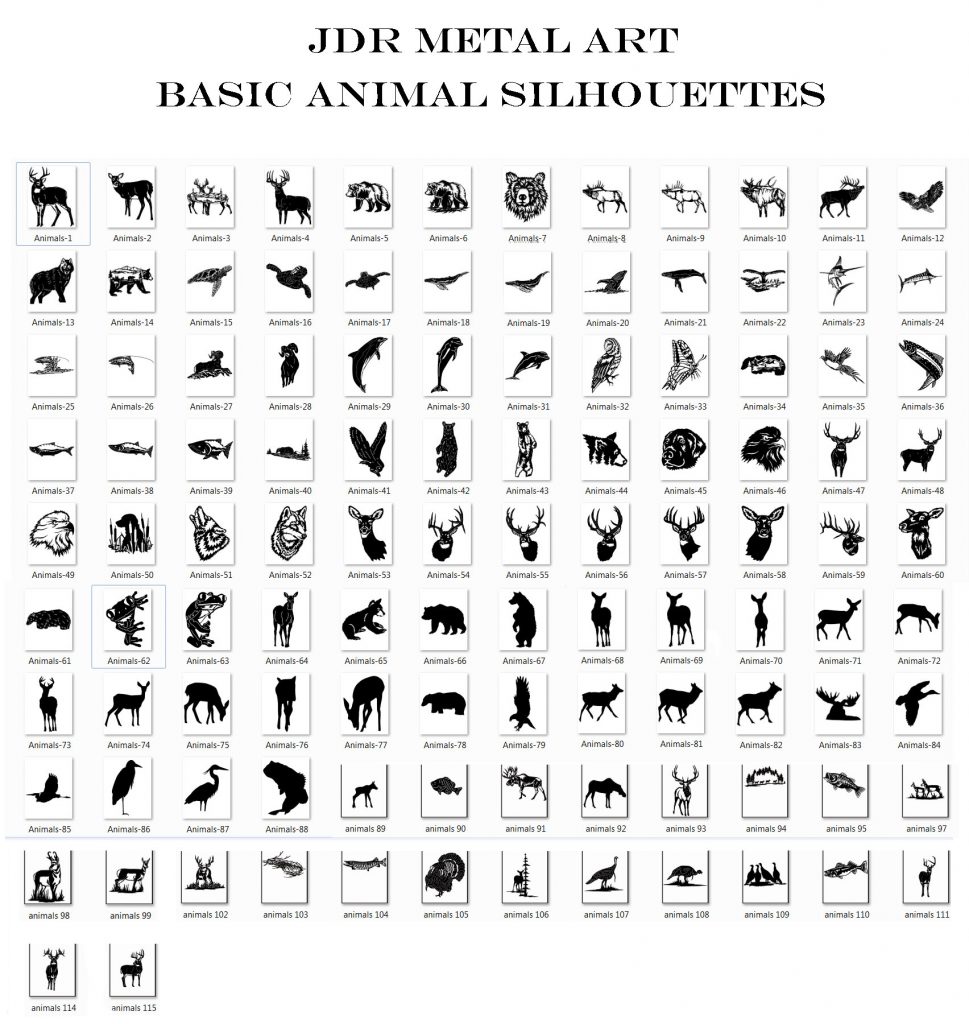 Need Gate Planning Info?
Here is a
for you to use when planning your upcoming driveway gate project.
If you have any design questions which we have not addressed on this page, be sure to get in touch with us when you are ready and we will be glad to help you out!
Driveway Gate Design Themes:
Wildlife & Trees:
We will design a stunning tree and/or wildlife themed entrance gate for your property. We will make a design specifically for you or your client. We have designed driveway gate projects in over 30 states across America, as well as internationally.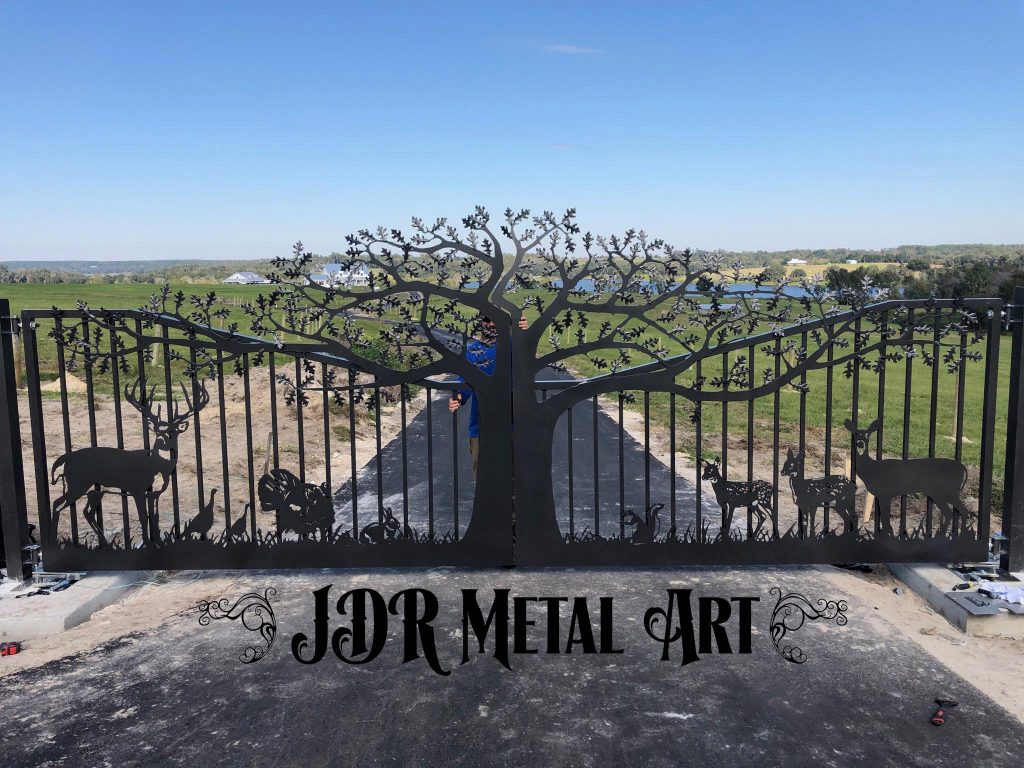 Equine, Farm & Ranch Gate Designs:
We will design a driveway gate for your equine facility, horse farm or ranch entrance. We have designs of draft horses, quarter horses (western pleasure, trail, reining and cutting) thoroughbred horses, standard bred horses, paints, Andalusians, Friesians, etc.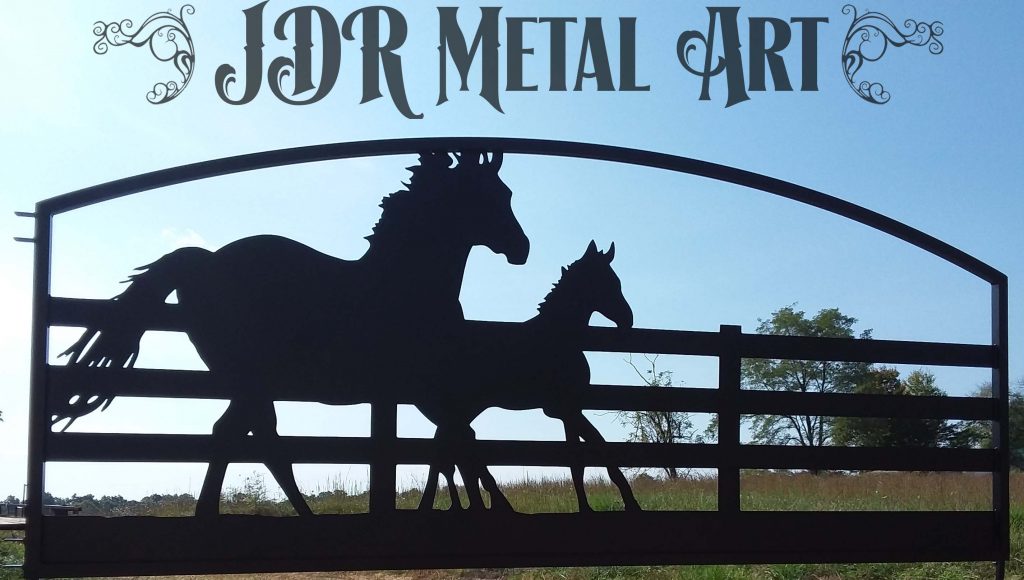 Need A Custom Gate Designed? Reach Out To Us!
If you're looking for custom driveway gates for sale, JDR Metal Art has your solution! We look forward to helping you with your upcoming driveway gate project.
GATE DESIGN FAQ's:
Q: Does JDR Metal Art Sell or Provide .CAD or .DXF Drawings to Other Gate Companies or Welding Shops?
A: Sorry, we only provide artistic renderings of the gate designs to our clients. We no longer sell our custom driveway gate design files to other companies.