Latest Metal Driveway Gates Designed by JDR Metal Art
Customized with Overhead Sign for a lovely North Carolina Equine Ranch!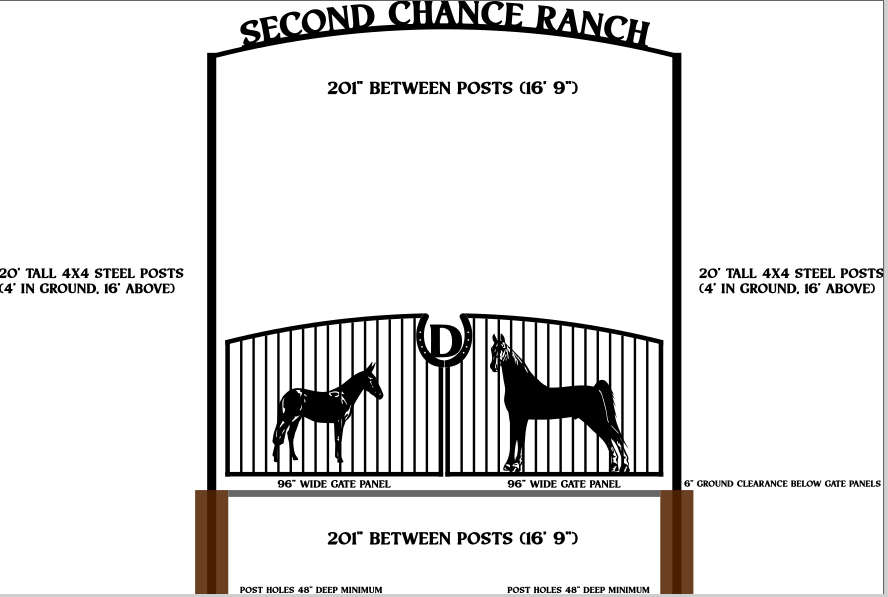 These 16′ wide metal driveway gates are going to "Second Chance Ranch", an equine ranch in North Carolina. The gate design includes and overhead arch with the ranch name going across it.
The customer chose to build their metal driveway gate project from durable steel. The gates feature an arched 2×2″ square tubing frame, 1×1″ steel pickets, two equine silhouettes cut from 3/16″ steel, and a horse shoe with letter "D" plasma cut from 1/2″ plate steel. The overhead arch is rolled from 2x2x10ga. steel tubing and mounted to 4x4x1/4″ steel posts that are a total of 20′ long each, with approximately 4′ encased in concrete below ground.