Our steel & aluminum custom driveway gates feature life-like decorative metal art with themes including  wildlife, horses, trees, security gates and anything else you can imagine!
We specialize in supplying unique ornamental gates to customers all across North America.
Every driveway gate we create is handcrafted to be exactly how you want it. And they are built to last for life!
Serving All Your Custom Metal Gate Needs
with
Superior Planning, Design, Creation & Automation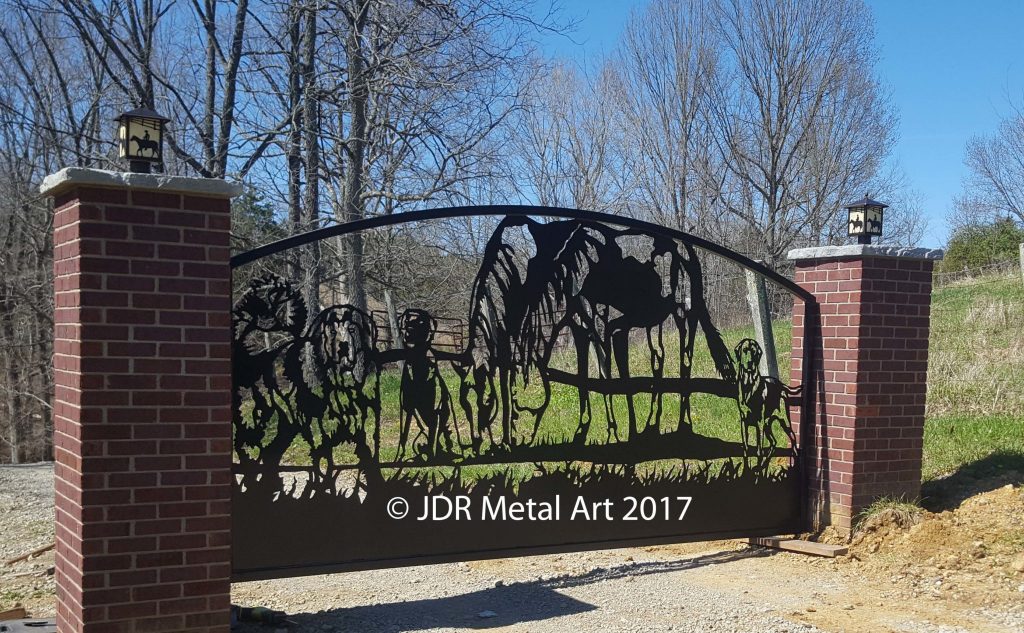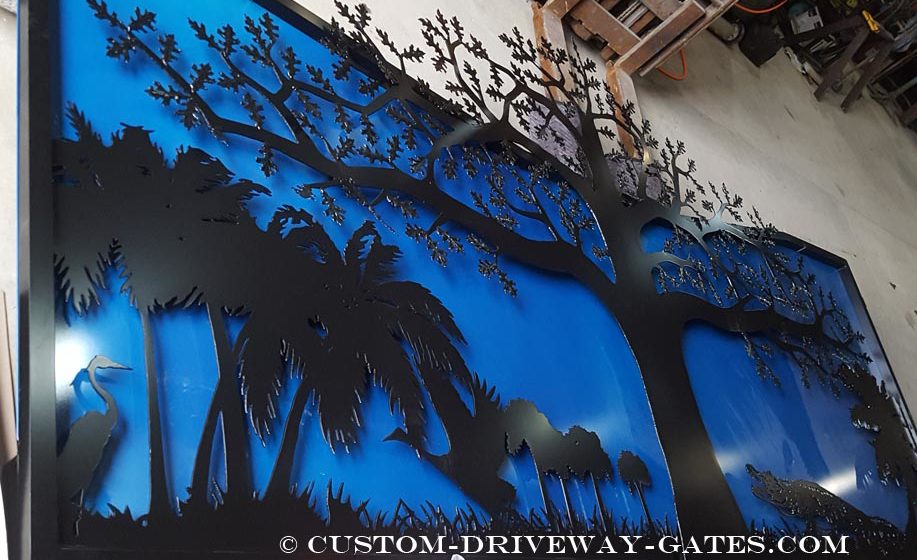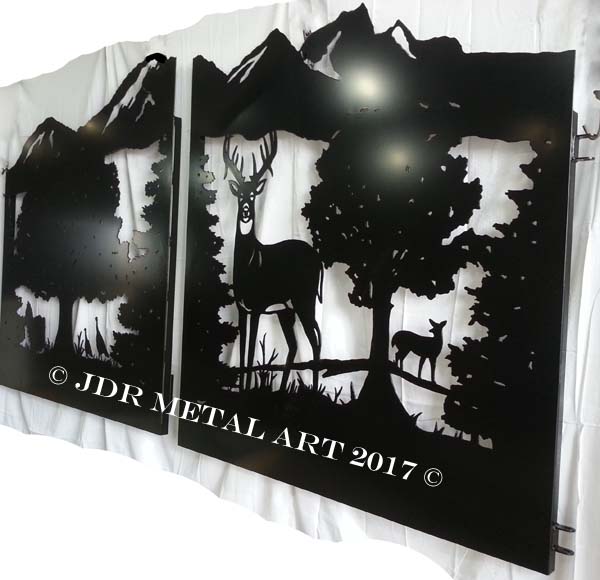 No matter your location, we work hand-in-hand with you or your contractor to create the perfect driveway gate for your home, farm, ranch or business entrance.
JDR Metal Art's Clients Always Receive Our:

1. 100% Satisfaction Guarantee
2. Best in Class Customer Service
3. Highest Quality, Longest Lasting Driveway Gates
4. Fast Personalized Design Turnaround
5. Driveway Gate Panels Up to 20′ Long x 9′ Tall
6. Maintenance-Free Custom Roller Bearing Hinges
7. "Super Durable" Grade Powder Coat Finish
Looking for Custom Iron, Steel or Aluminum Gate Design Work?
JDR Metal Art Creates the Widest Variety of Gate Designs Around
We make it easy and affordable for you the customer to get exactly the metal design you have in mind! Whether steel, iron or aluminum, our design prices range anywhere from FREE (for our basic designs or minimal modification of most existing designs) to a $299 flat fee to create a brand new design.
If you wish to submit a picture of your driveway entrance we can show you exactly how the gate will look once it's installed!
Our Gates Are Currently Installed in Over 30 States and Counting!
Over the years JDR Metal Art has installed hundreds of driveway gates nationwide.
Often times the demand for our gates was so high that we had to help our customers find qualified contractors in their area who could manage the driveway gate installation.
So we've also sent many hundreds of ornamental driveway gates across the country and developed a network of gate installers who are competent and familiar with installing them.
We have dozens of highly qualified gate installers in the states of California, Florida, New York, Texas, and all across the rest of the US.
Nationwide Gate Shipping – Fully Insured
We are highly experienced with shipping our custom driveway gates all over the place without damage. JDR Metal Art contracts with only the top rated freight carriers to have gates delivered to our clients nationwide. As frequent shippers we are able to secure high level service at the lowest prices available for our valued clients.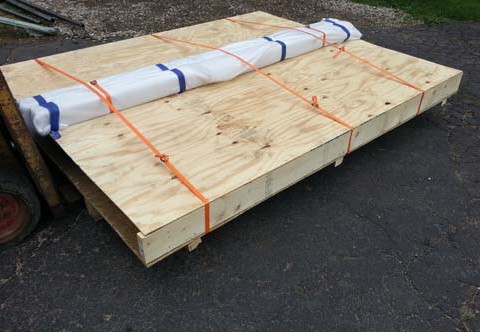 Gates are always securely wrapped and crated with foam packaging inside and also fully insured in the unlikely event that damage would ever occur during transit.
Our clients often opt to pick up their new custom gates from their local UPS or FEDEX freight terminal themselves, or send their contractor to do it for them.
If residential delivery is the chosen method then gates and posts can also be offloaded from the freight truck either by forklift/skid steer or the skid can be quickly broken down upon arrival and the gates and posts offloaded by hand, one by one, with the help of several friends. Most gate panels weigh 250 lbs or less (more for much larger gates). Trucks with lift gates are available for our smaller gates at an extra fee.