Traditional & Ranch Driveway Gates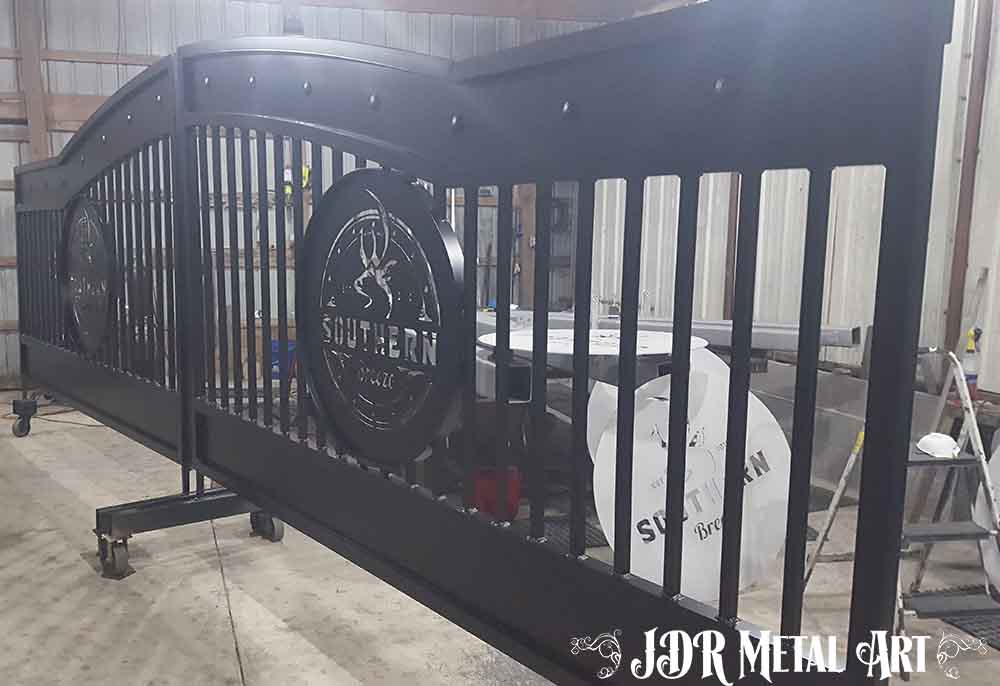 JDR Metal Art's traditional & ranch-themed driveway gates are designed to be IMPRESSIVE and built to give many years of care-free enjoyment with a long-lasting powder coat finish and our custom-made sealed bearing hinges!
Most of the gates shown here have pickets. Some have scrolls or other wrought iron elements. With a personalized gate design to any size and personalized with metal art logos, designs, etc to suit your needs. After all, we are America's custom driveway gate shop!
---
Design 1.
Wrought Iron with Plasma Cut Scrolls
A prime example of one of our wrought iron style entry gates with custom-designed plasma cut decorative scrollwork and iron elements.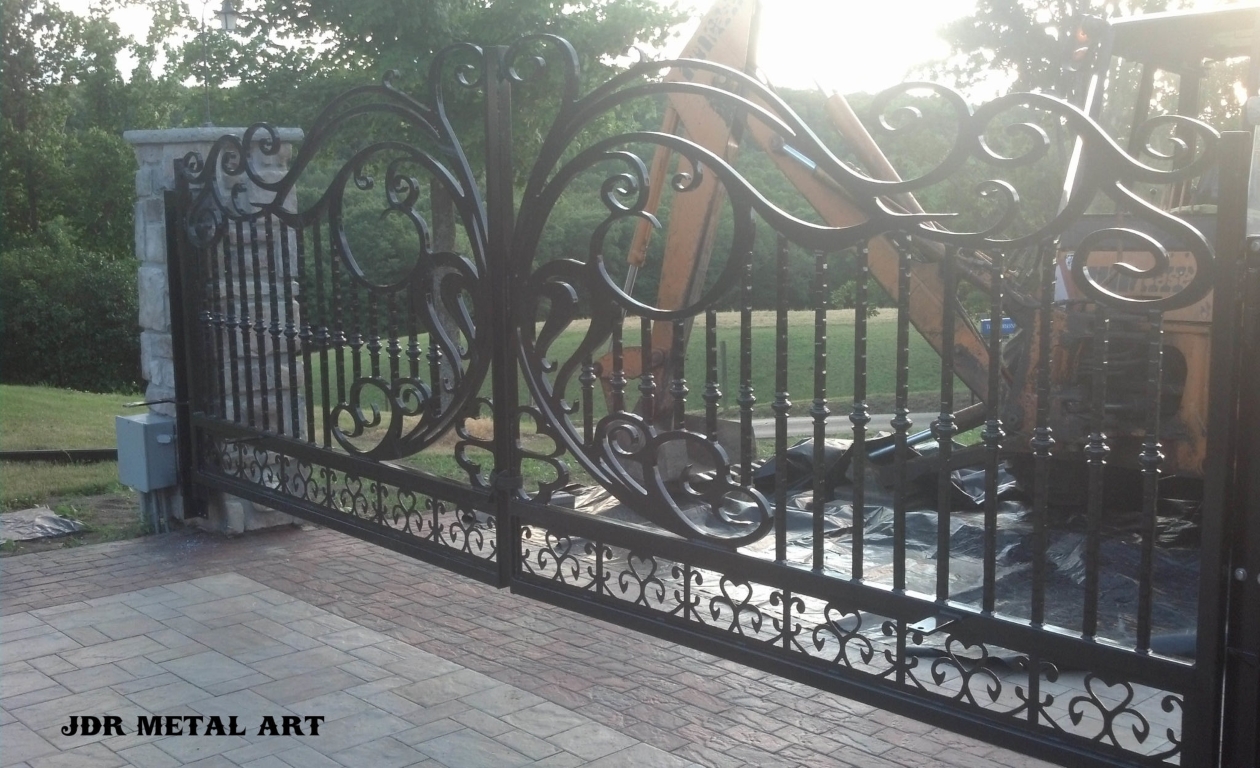 ---
Design 2.
Arched Ranch Driveway Gates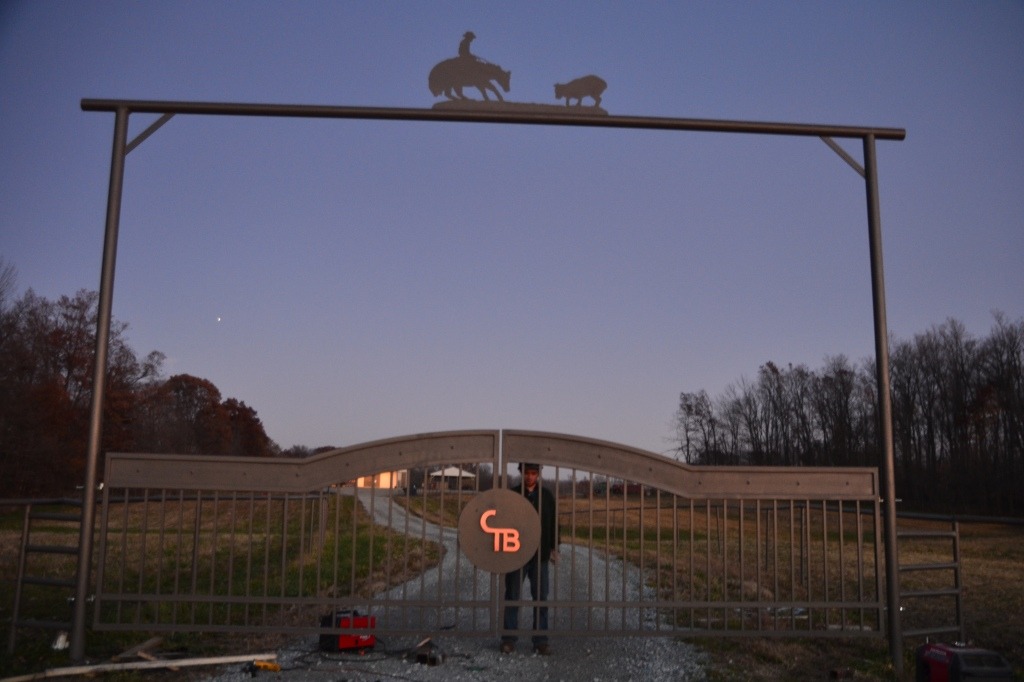 Single Swing Arched Top Driveway Gates:
ARCHED TOP WITH Mexican CLAVOS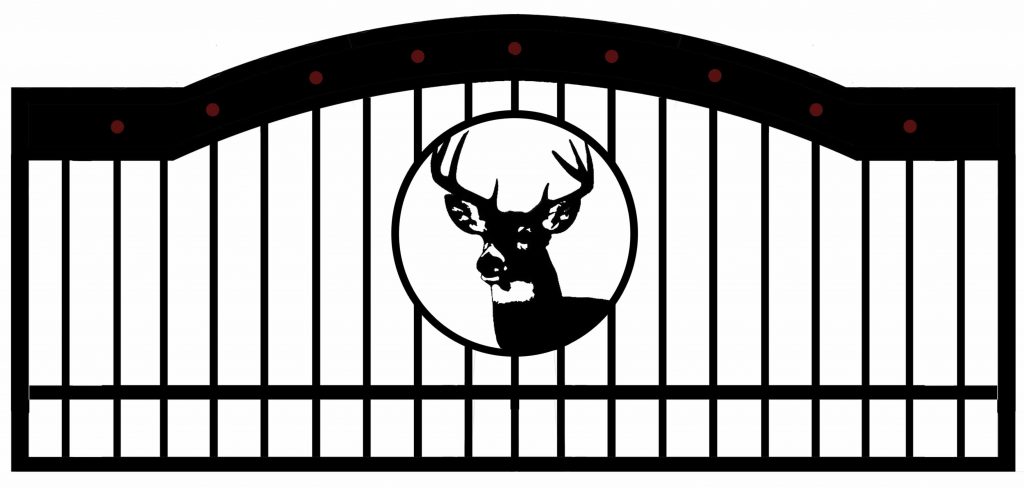 The customizable centerpiece, clavos welded-on near the top of the outer frame. Perfect for a deer hunting ranch driveway gate.
Shown as 5′ tall x 12′ wide single swing above
Dual Swing Ranch Driveway Gates:
Here shown as a dual swing gate, shown 14′ x 6′ tall below.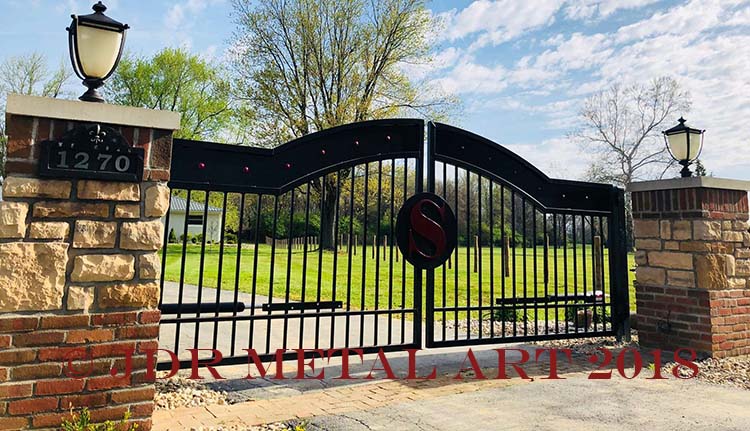 Shown below as a 20′ dual swing.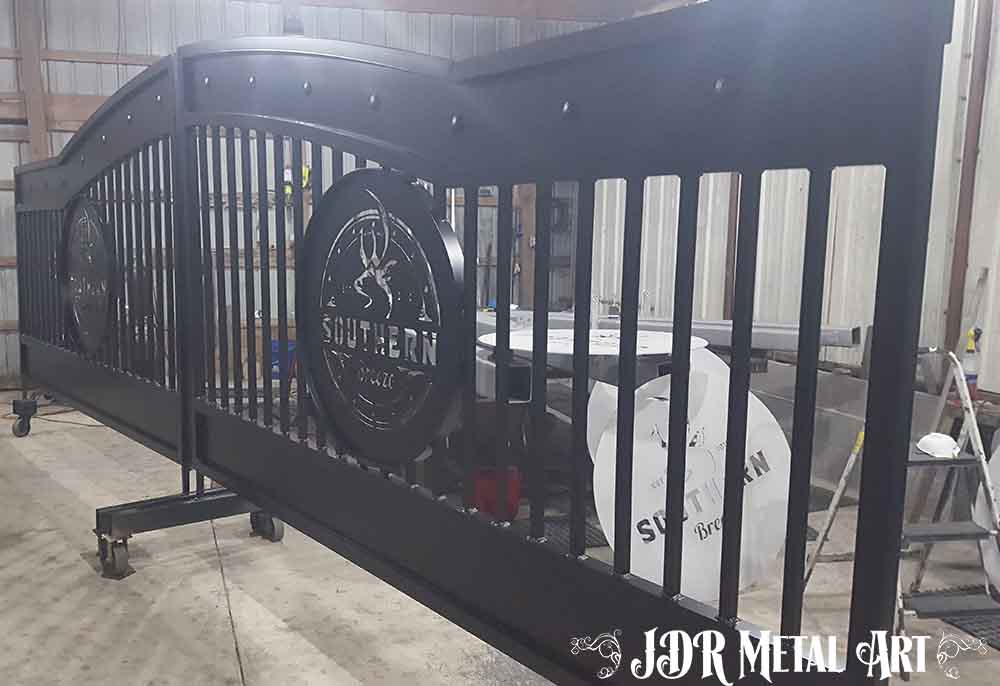 ---
Design 3.
Atlanta Model – Flared Arch on Top
Picket style entry gate with clean, attractive lines. 2×3″ rectangular steel tubing frame and 1×1″ pickets. We build several of these per year. Shown as 14′ wide x 4.5′ tall dual swing: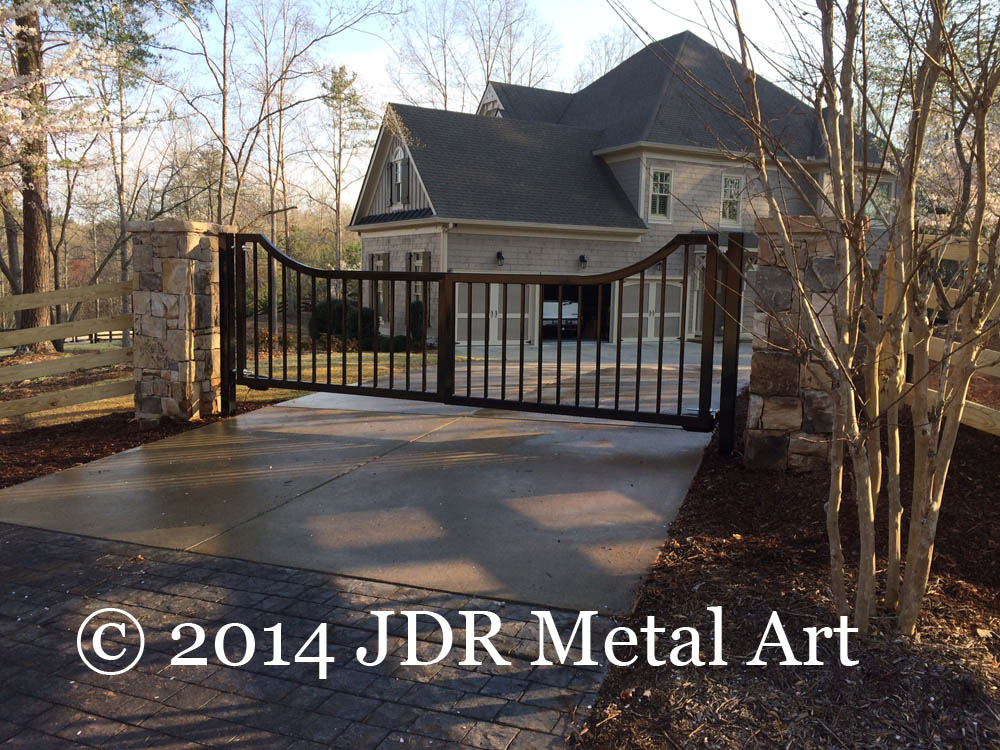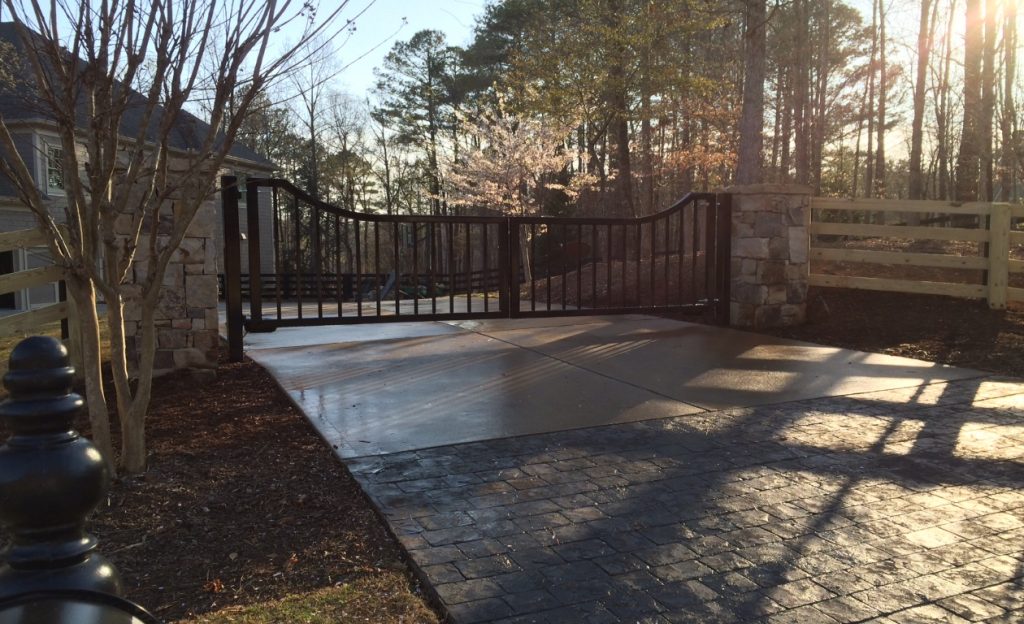 Shown as a 20′ wide dual swing, 5'6″ tall: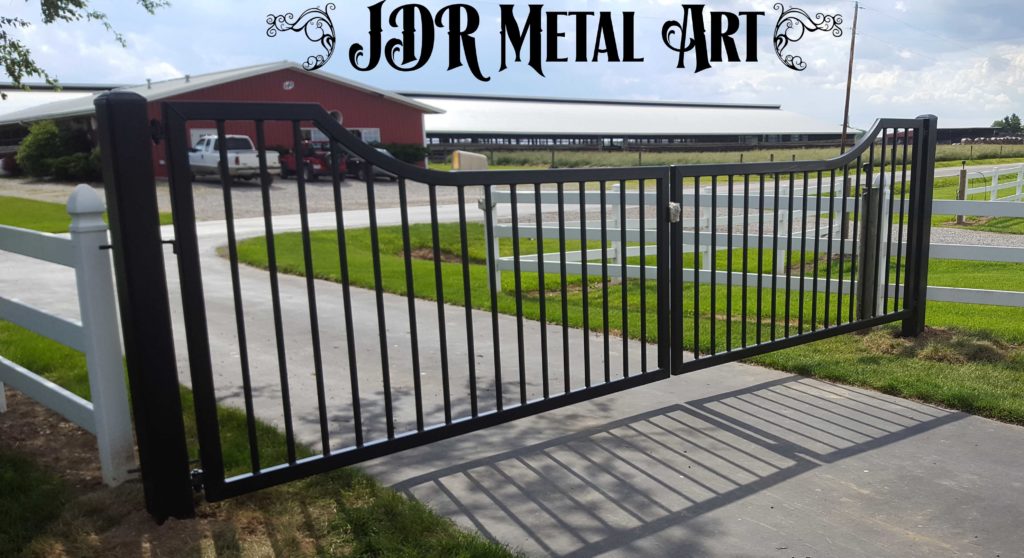 Shown below as a 12′ dual swing: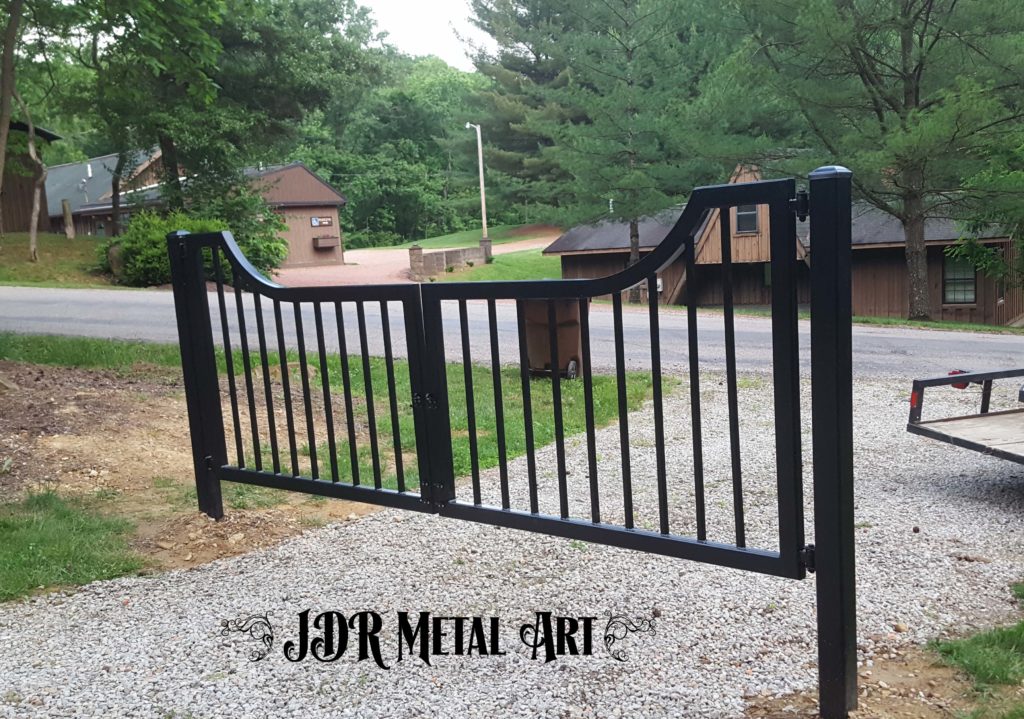 They also look great as a single swing gate! Here's a 12′ x 6′ tall:
Our Gates Feature Any Design Theme You Want!
We will help you make a gate that is not only secure but appealing to the eye. Whether it's a traditional or modern themed gate for your farm, ranch, home or business…let's get it done!
Whatever your needs, we work with you one-on-one to find out what your needs are and to give you different ideas and options to make your gate project a successful one.