JDR Metal Art's Custom Driveway Gate Gallery
JDR Metal Art is a leading custom driveway gate manufacturer; they know that the appearance of your entrance is important and will design and build the exact custom driveway gate theme you have in mind.
Here is but a small sample of the personalized driveway gates they have designed and shipped to clients around the U.S..
Florida
Made from aluminum: Tropical oak theme slide gate, 16′ wide x 8′ tall, south of Miami.
---
California
22′ wide, dual swing, 7'6″ tall horse theme ranch gate; central California
Southern Cal
Horse, Dog and Flag Themed Driveway Gates for Military Mutts Ranch near San Diego.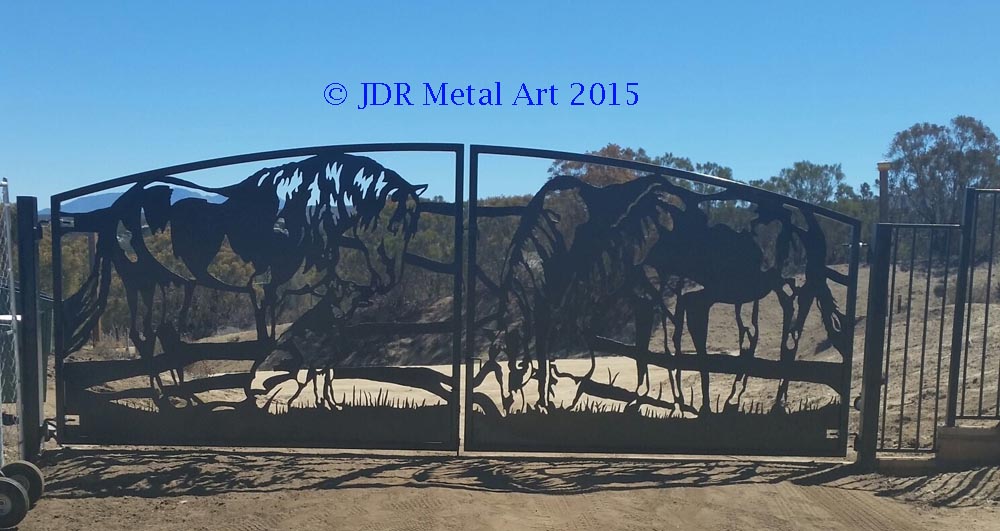 ---
Pennsylvania
Wrought iron theme, dual swing, near Erie.

---
Indiana
20′ Dual swing tree theme in wintertime, southern Indiana

---
Kentucky
12′ Horse & dog theme, single swing, near Louisville.

---
Minnesota
Dual swing tree theme, north of Minneapolis/St. Paul.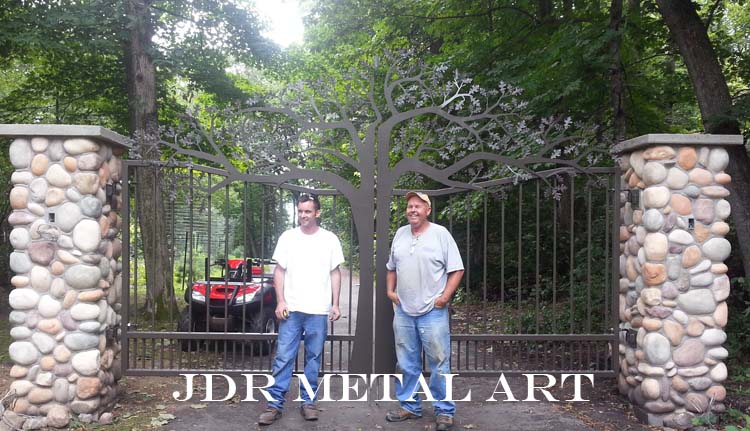 ---
Texas
Deer/mountain theme, dual swing, Dallas/Ft. Worth Area.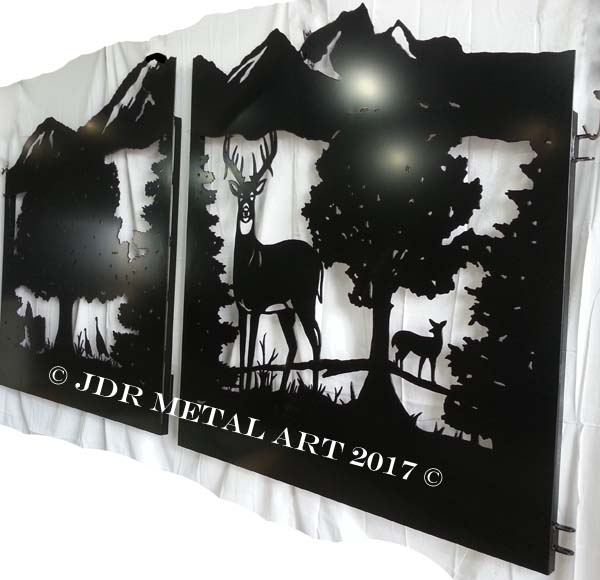 ---
Tennessee
Rodeo theme for awesome VRBO ranch east of Nashville. Dual swing, two fence panels, plus sign.
---
---
Georgia
18′ Tree & Horse Theme, Atlanta.


---
Oklahoma
Golf sports theme, dual swing, outside Oklahoma city.
---
Maine
Horse theme aluminum dual swing.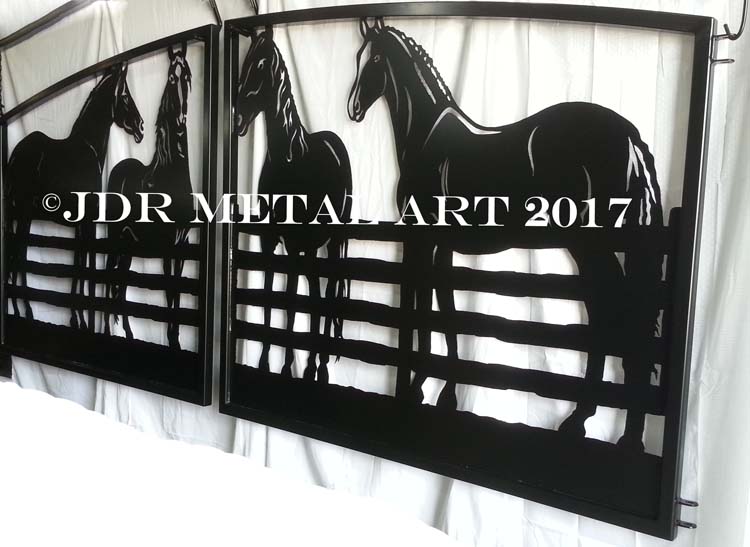 ---
Maryland
14′ Cris Craft boat theme, dual swing.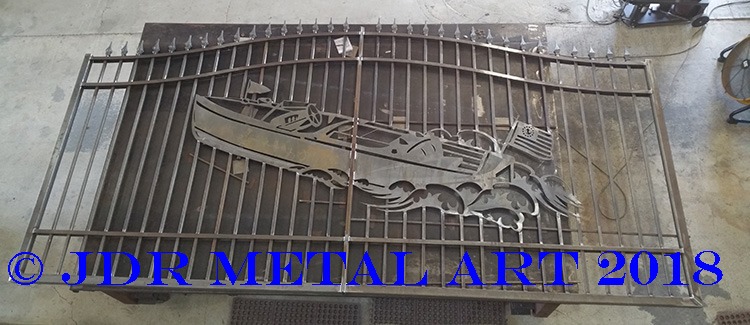 Buy Ornamental Gates From JDR Metal Art Online! 
Need Your Own Set of Custom Driveway Gates Designed and Made?
Contact Us Today To Begin!