Best Driveway Gates
Made in the USA by JDR Metal Art
If you're looking for the best driveway gates, JDR Metal Art's driveway gates are definitely among the best driveway gates in the world. We love to give our customers the very best.
We certainly have one of the widest selections to choose from!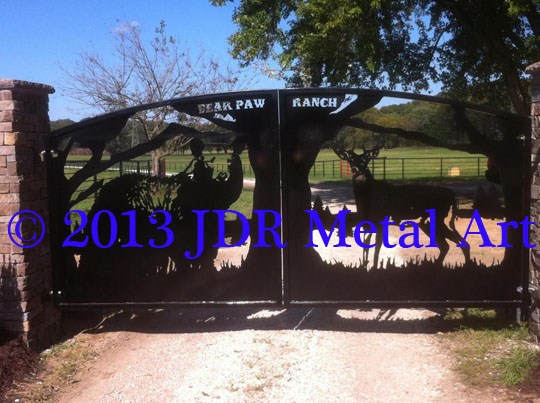 We may have the best driveway gates, but that's probably only possible because we also have the best driveway gate design ideas, too!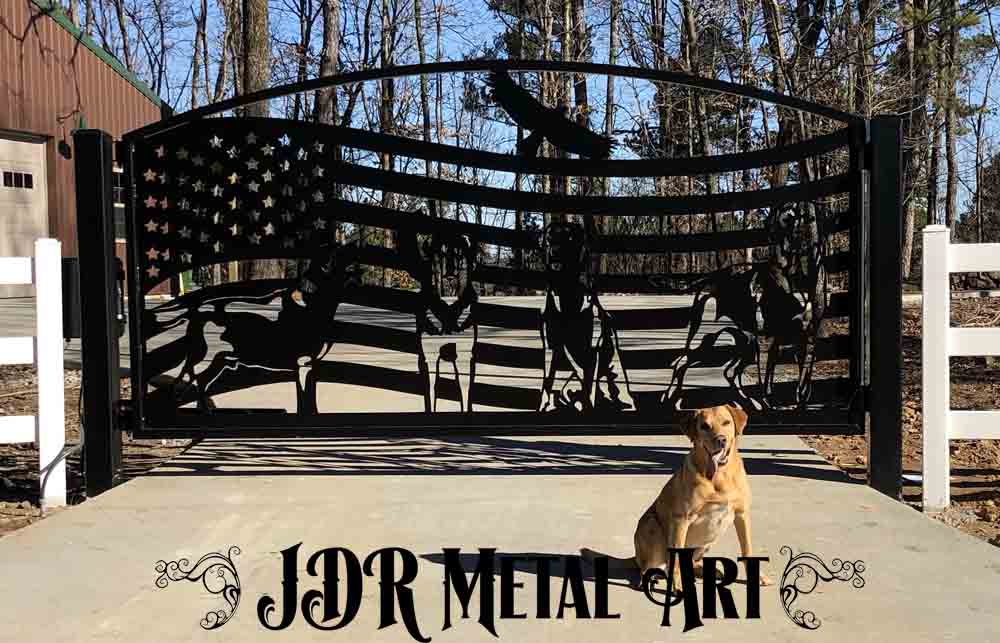 JDR Metal Art is simply synonymous with best driveway gates. If you're looking for driveway gates near me, and you also want the best, then you've found the right place, no doubterino about that.
Does JDR Metal Art Build the Best Driveway Gates?
I bought a dual swing gate from JDR. It is Awesome. The welding and artwork is absolutely perfect. This was the easiest purchase for such a precise and complex item. It really makes a huge improvement on my entry. I recommend this company to anyone needing a gate.

Kenni Jo Smith, Tulsa, Oklahoma

[email protected]******.com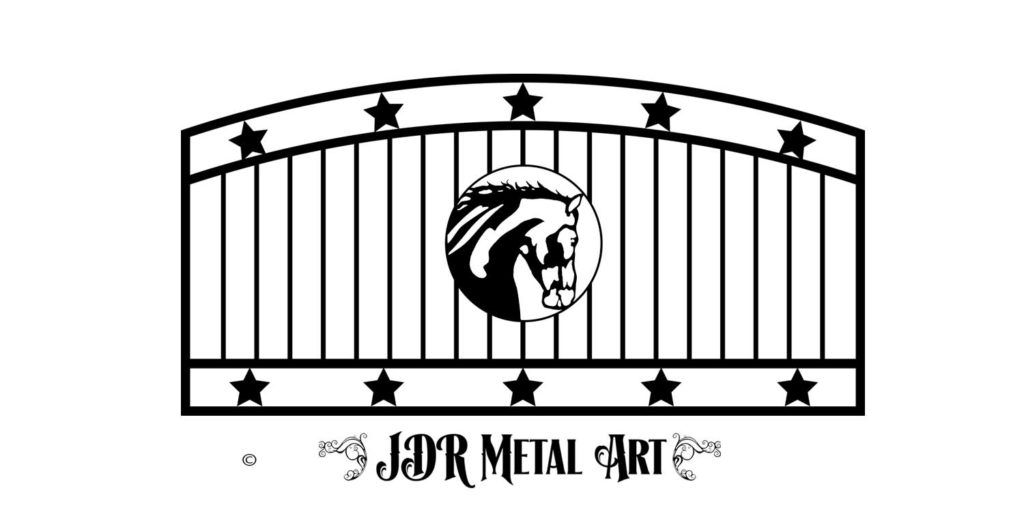 Free Nationwide Shipping For The Best Driveway Gates!
The best driveway gates are driveway gates that can also be safely shipped nationwide or perhaps even internationally. We ship to FedEx freight terminals and we ship to commercial and residential addresses. Our customers can pick their gate up at their local freight terminal or have it delivered directly to their home or place of work. We do whatever works best for our clients!
Best Metal Driveway Gates
JDR Metal Art builds metal driveway gates. Learn about the different types of metal driveway gates we build and some of the different types of metals used to build driveway gates.
Our welding is second to none!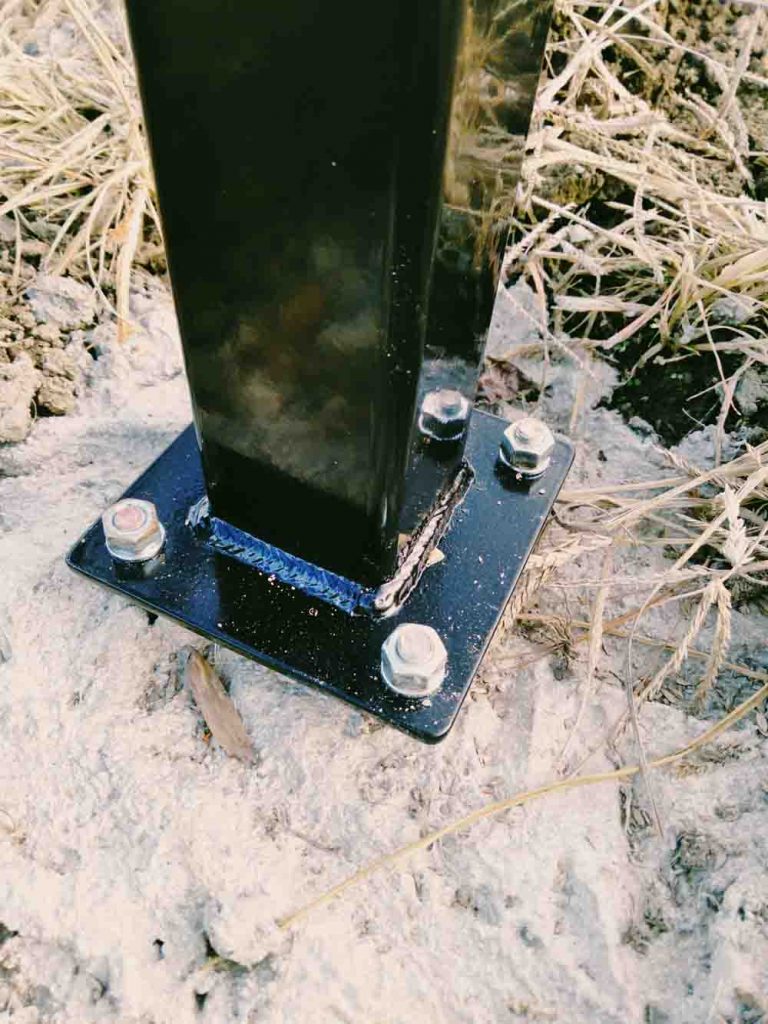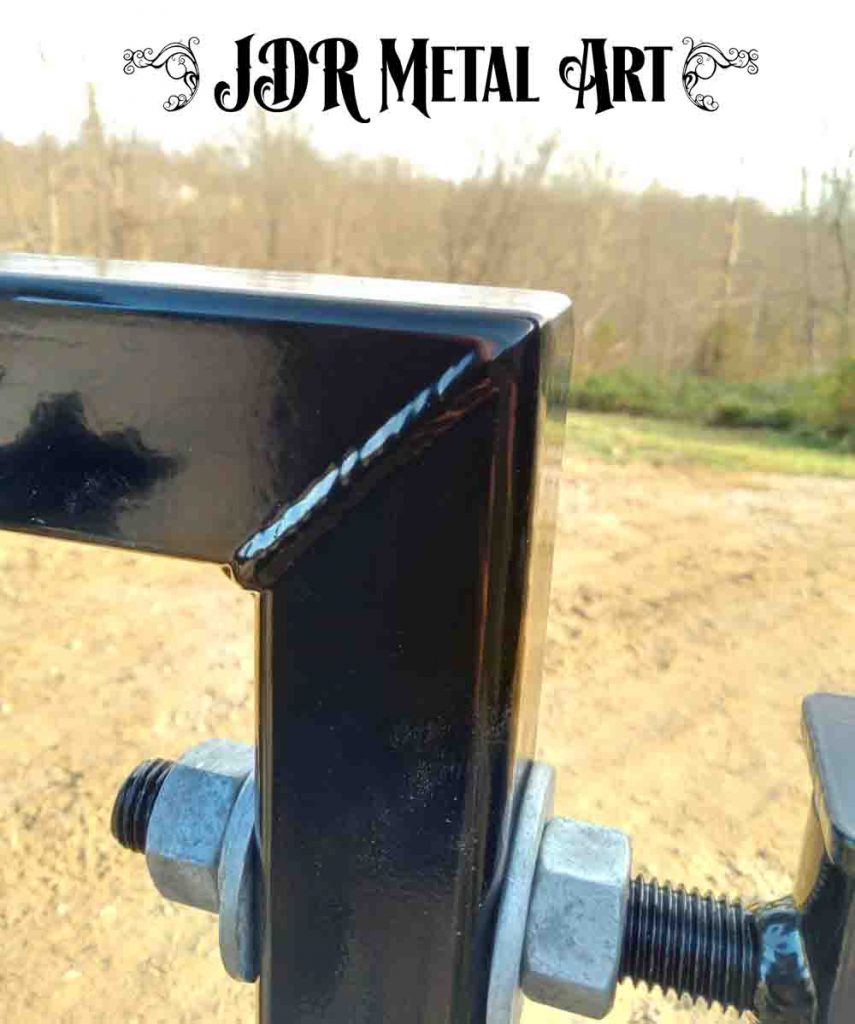 Looking for ideas so you can have the best driveway gates built? Check out our gallery!
What are the Best Driveway Gate Openers?
If we had to choose the best driveway gate openers, we would prefer the Liftmaster LA 500. It's versatile and well-built. They handle our larger driveway gates with no problems, even in windy areas.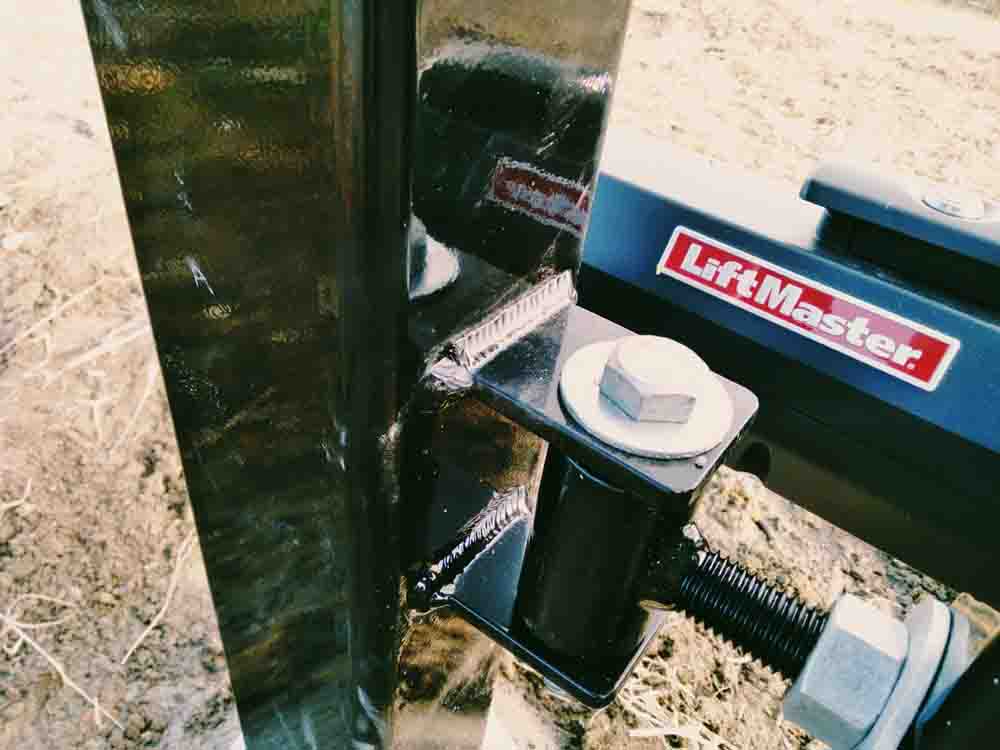 Here's a 16′ wide x 8′ tall driveway gate on a windy hillside off the lake shores near Erie, Pennsylvania: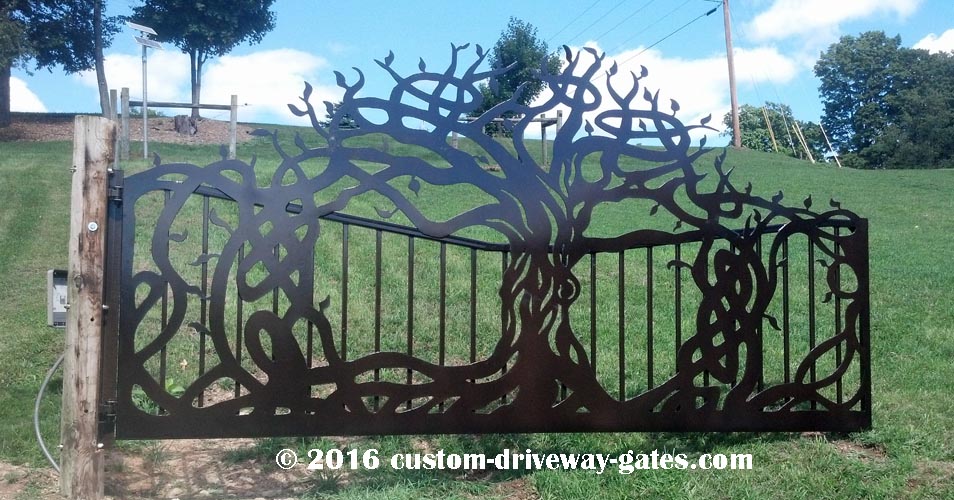 Check Out Our Plasma Cut Gates!
Our plasma cut driveway gates are the perfect driveway gate system for your upcoming gate project.
Have More Time? Take a moment to check out:
Need a Gate Quote?
Don't leave without a free gate quote, now, ya hear!