Driveway Gate Systems – Guide
Custom driveway gate systems are made to add security and access control to a property with convenience in mind. This guide gives an overview of some different driveway gate systems.
JDR Metal Art also has a guide for installing driveway gate opener systems.
What is a driveway gate system?
A driveway gate system consists of:
a swing or slide gate panel(s)
an actuator(s)
a power source
a control board
remote controls
Slide vs Swing Gates
Swing gates are hinged and swing typically 90 to 110 degrees for automated systems, and 180 degrees for manual gate systems.
Swing Gate System with Posts
Swing Gate System with Masonry Columns
When building masonry columns, it is common to put "F brackets" inside the column which will be embedded solidly within to support the weight of the attached driveway gate panel.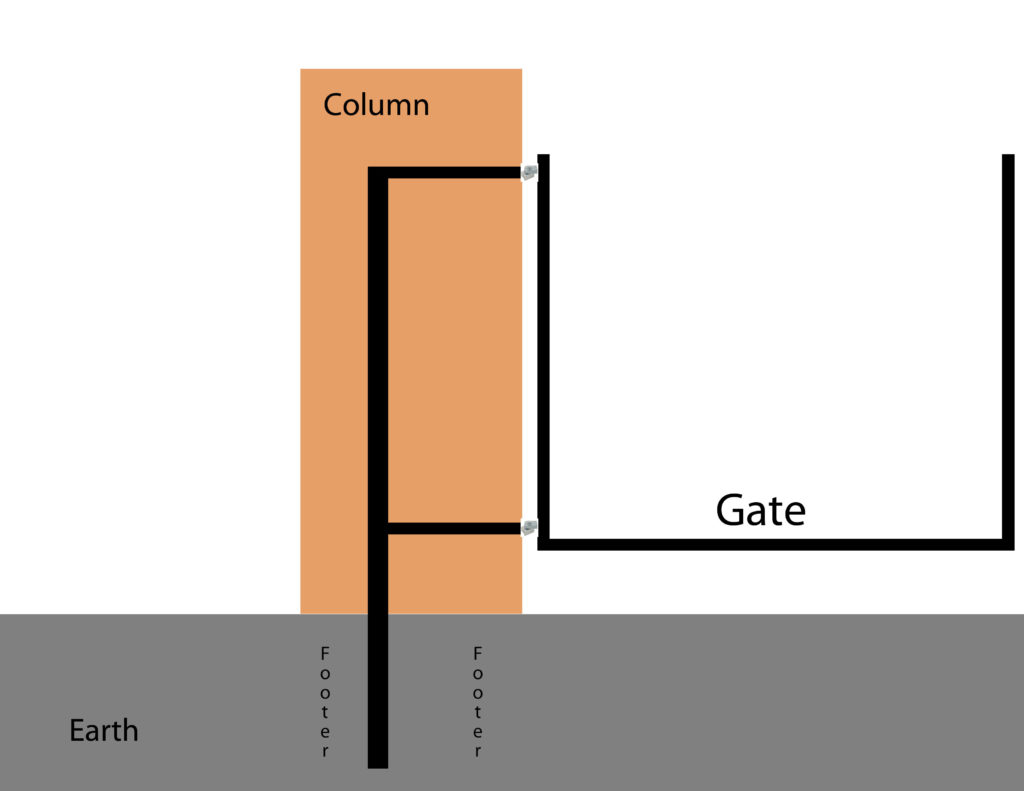 ---
Cantilever Slide Gate:
Gate is attached to two posts and slides on 4 wheels. A rack and pinion system drives the panel back and forth.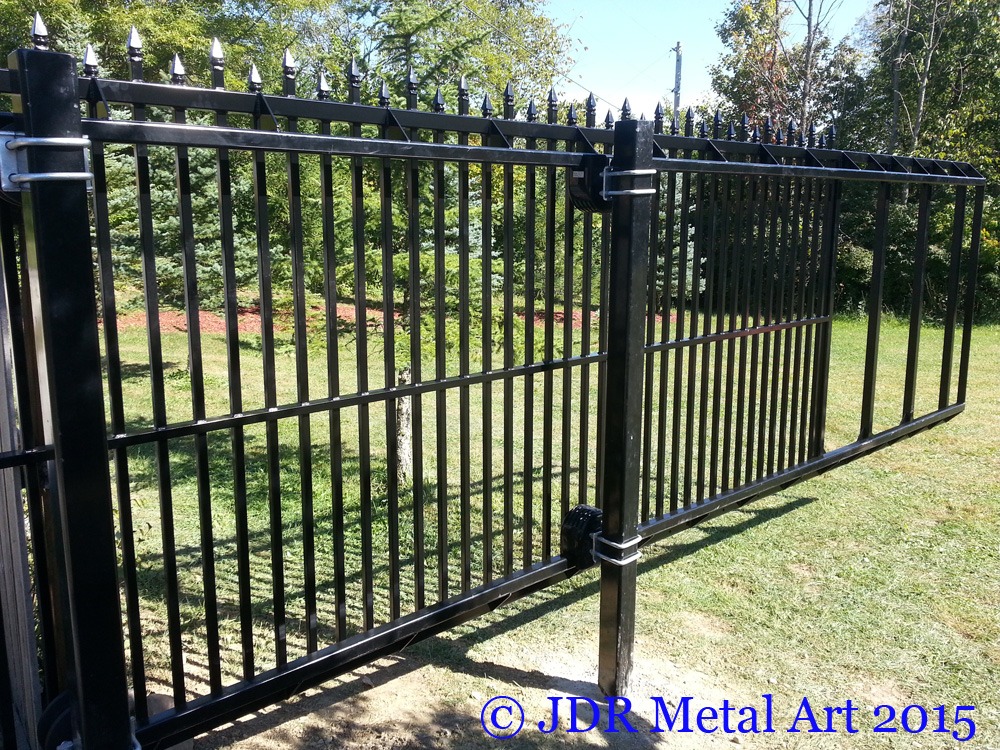 Slide Gate Tail Bracket for Chain Operated: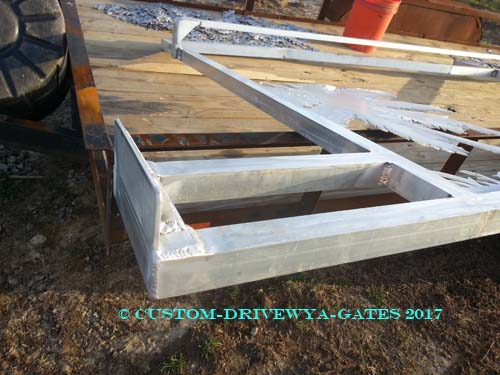 Slide gates may require a "tail" on one end for the chain to mount to.
Actuators (Swing vs. Slide vs. Vertical Lift)
Swing Actuator Systems: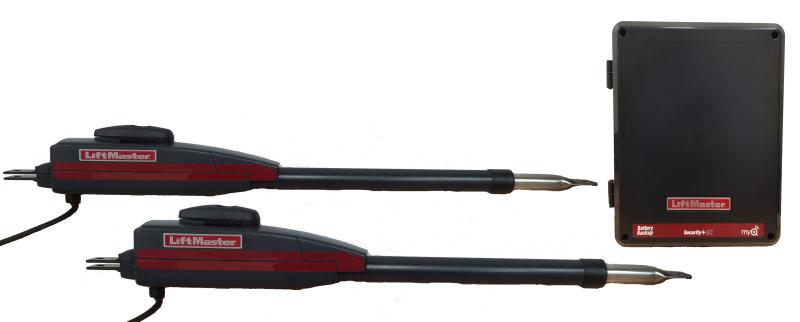 Ground Mounted Swing Actuator:
FAAC is an excellent manufacturer of high quality, affordably priced gate openers systems made in Italy.
Slide Actuator System: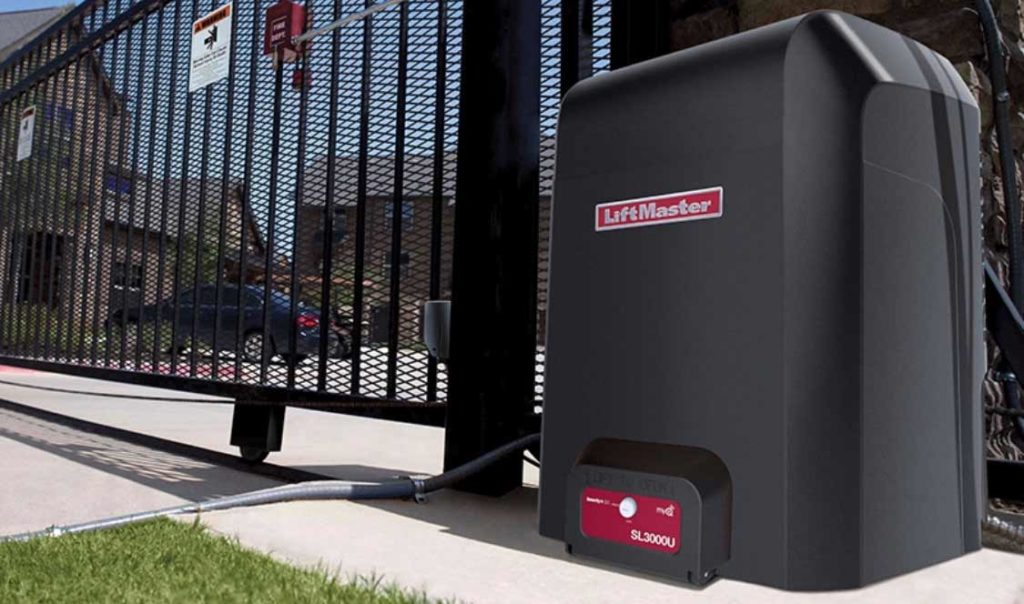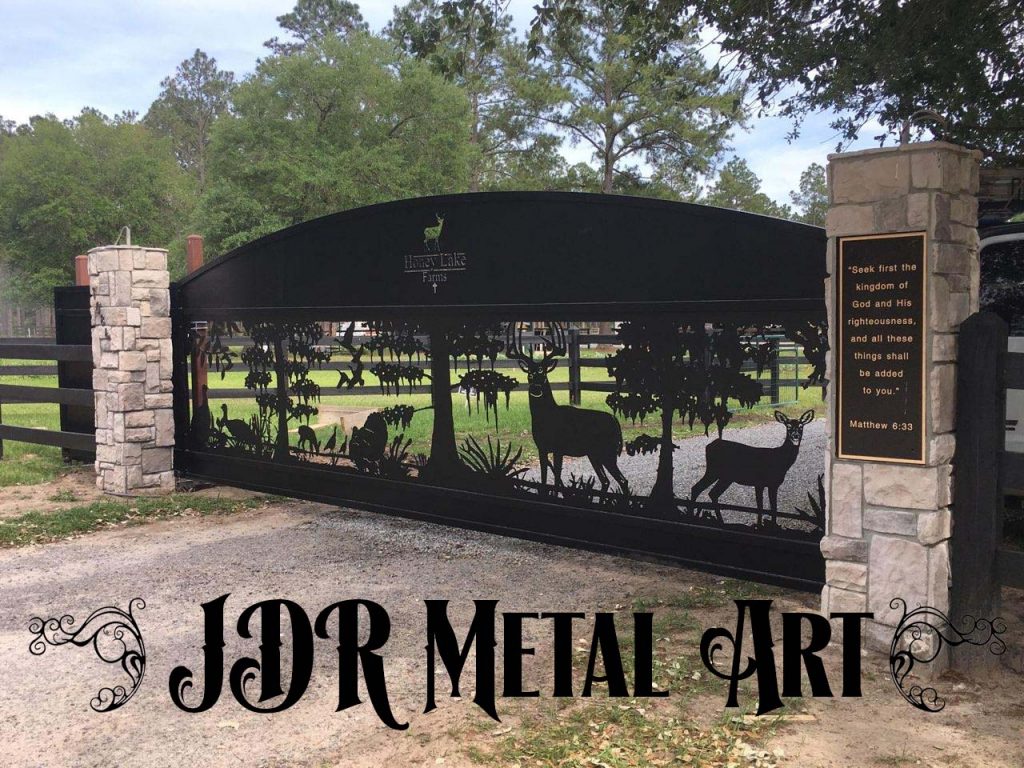 Power Source (Solar vs. Electric)
Driveway gate systems can usually be powered by either solar (12v or 24v, depending on the manufacturer) or they can be powered by electric supplied from a pole or a breaker panel.
For non solar, high voltage applications proper wire sizing is very important and must be calculated to avoid voltage drop over far distances.
This gate system is powered by 24 volt solar panel and Liftmaster LA 500 swing gate operators.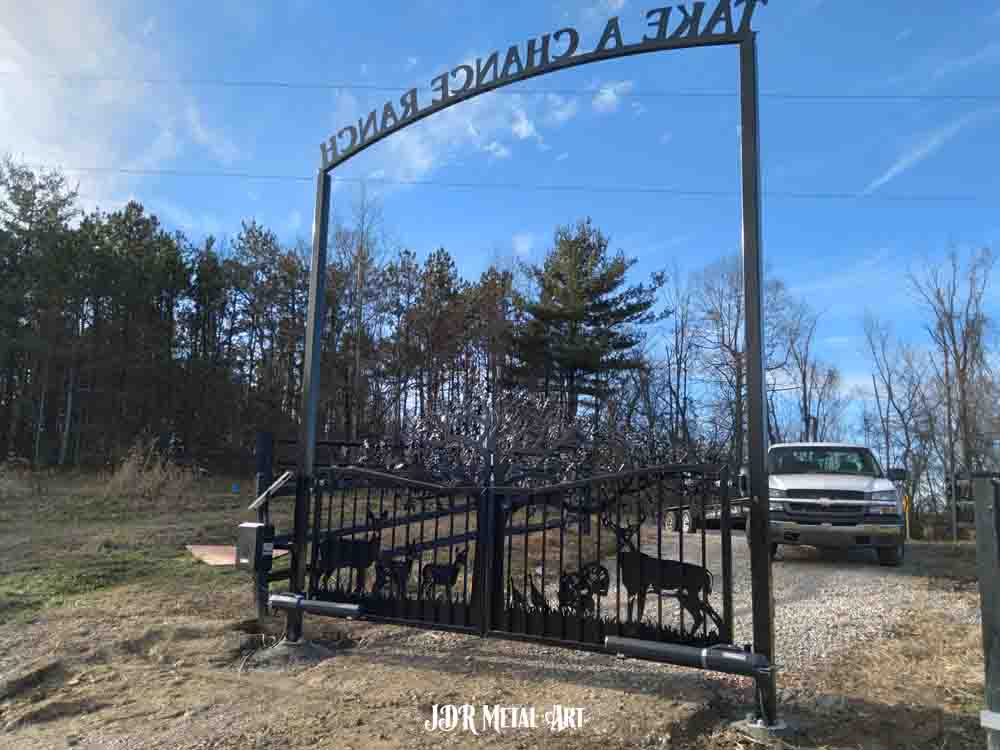 12 Volt Opener System by Apollo Gate Openers
12 volt solar panel mounted to back of control box for Apollo gate opener system. The 12v systems are not as powerful as the 24v systems.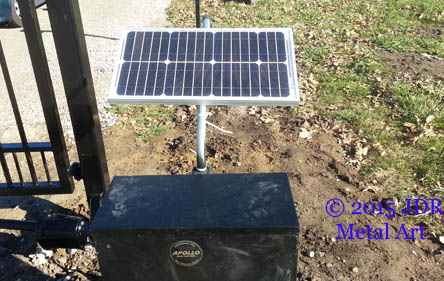 Liftmaster LA 500 Control Board: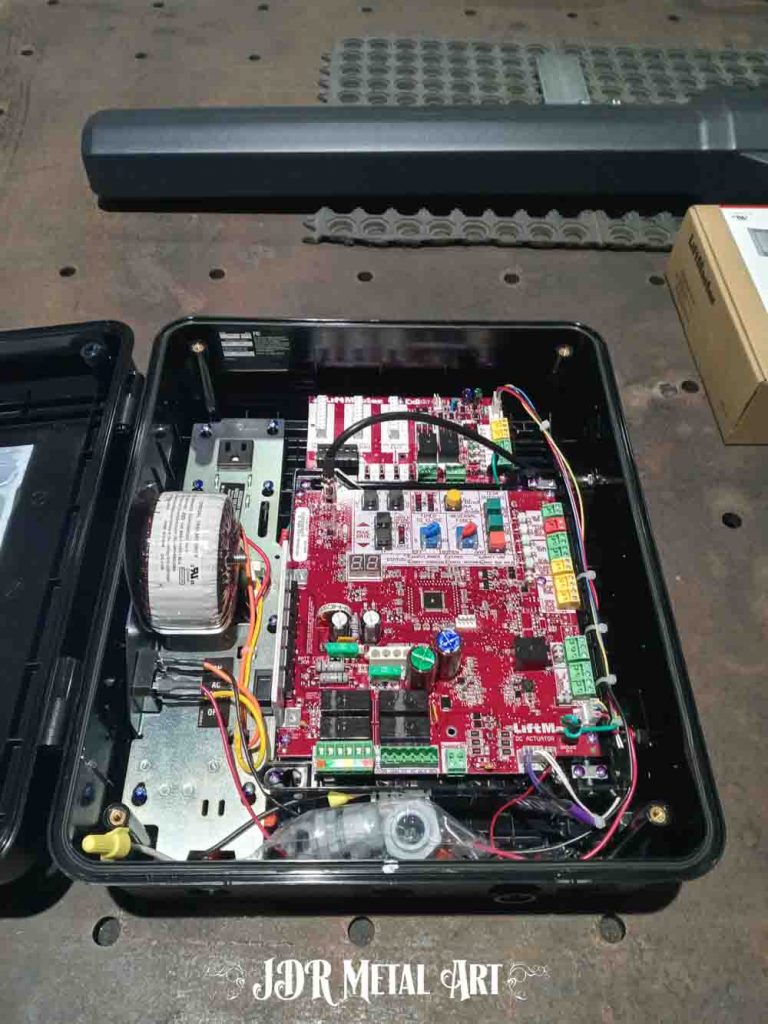 The control box houses the control panel. The control panel typically houses a battery which is charged via solar or electric. The battery holds a charge in the event that power goes out (every night for solar). The control panel is used to program the remote controls, set the open and closed positions of the gate and operate the gate on an emergency basis.
Remotes

A working driveway gate system requires numerous components working together to achieve the desired outcome. Working with an experienced gate system expert will help you become informed about the best gate opener system for your gated entrance.