25 Unique Driveway Gate Design Ideas
JDR Metal Art just put together 25 of our best custom driveway gate ideas for you to look at. It was hard to narrow down to only 25 as we have so many more! You can go to our menu to see more types of driveway gates!
Okay, let's dive right in!
1.American Flag Driveway Gate Idea

2. Deer and Mountain Themed Gates

3. Tree and Deer Themed Ranch Gate Idea

4. Four Horses Standing At a Fence Gate

5. Bison Ranch Gate Idea

6. Florida Driveway Gate Design Ideas

8.Florida Keys Palm Gates Driveway Gate Idea

9. Oklahoma Elk Themed Driveway Gate Idea

10. Rodeo Cowboy Gate Design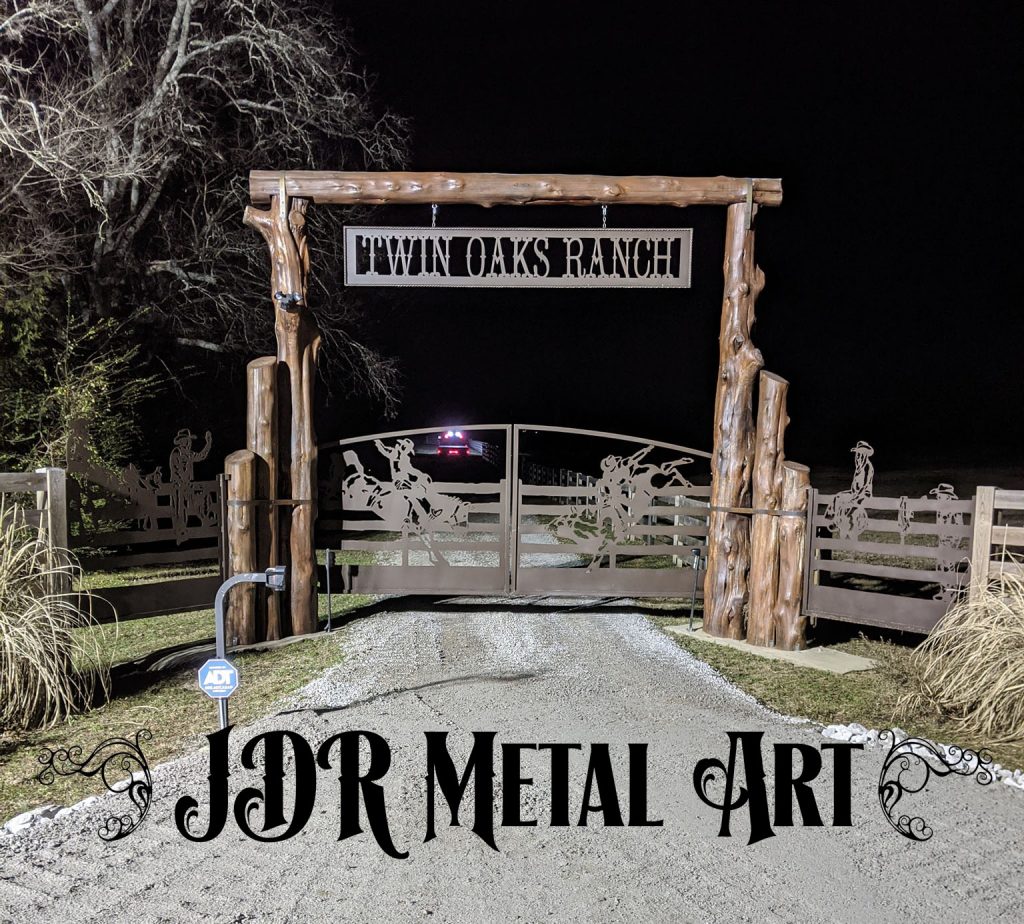 11. Tree of Life idea for Gated Entrances

12. Picket Gate Ideas

13. Deer Antlers

14. Florida Horse Themed Driveway Gate Idea

15. Washington State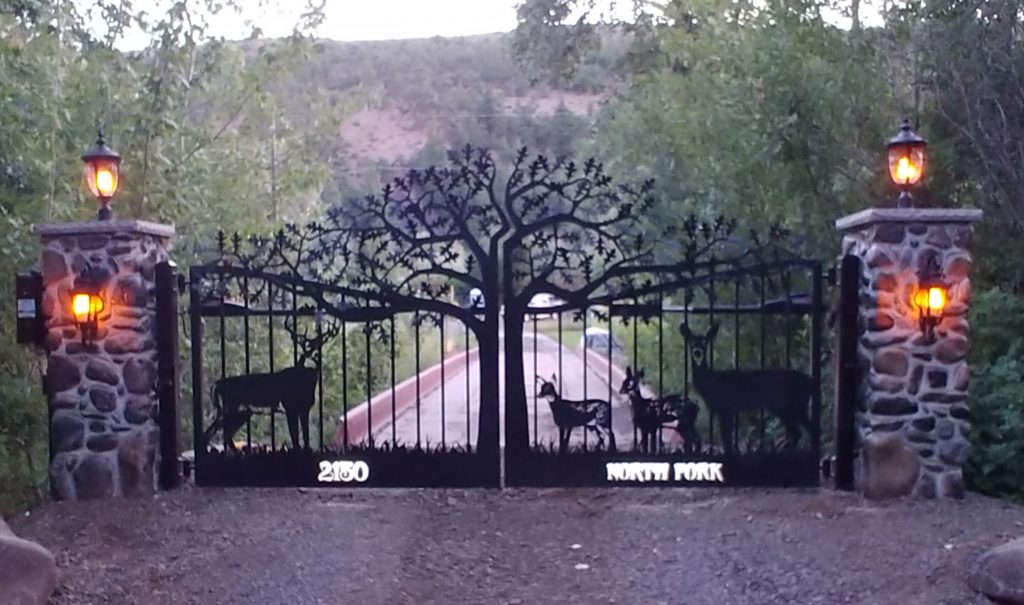 16. Sacramento Gates

17. Wrought Iron & Scrollwork

18. Sliding Gate Design Ideas

19. Tree Design Idea for Dual Swing Gates

20. Maple Tree Idea

21. Driveway Gates near Tulsa, Oklahoma

22. Idea for Farm Entrance Gate in Tennessee

23. Customer's Idea for his Atlanta Driveway Gates

24. Idea for Alpaca Breeder's Entrance.

25. Horse Gate Ideas with Draft Horses

Thanks for taking the time to check out our 25 driveway gate design ideas!
If you have some more spare time you might want to check out:
OR Visit our Exclusive Pinterest Driveway Gate Board with over 800 Custom Driveway Gate Design Ideas!
About Us:
JDR Metal Art designs and builds fantastic looking driveway gates for customers from all across America. We've built driveway gates in over 30 states across America (and counting!) We will fearlessly design a brand new driveway gate to your satisfaction, then proceed to build it and deliver it to you for installation and automation.