Driveway Gates Near Me
Are You Looking for Beautiful Custom Gates?
JDR Metal Art will provide you with the perfect driveway gate system solution anywhere in the USA. If you searched for driveway gates near me and can't find a local gate company with a gate you like, we would be happy to provide you with a customized solution.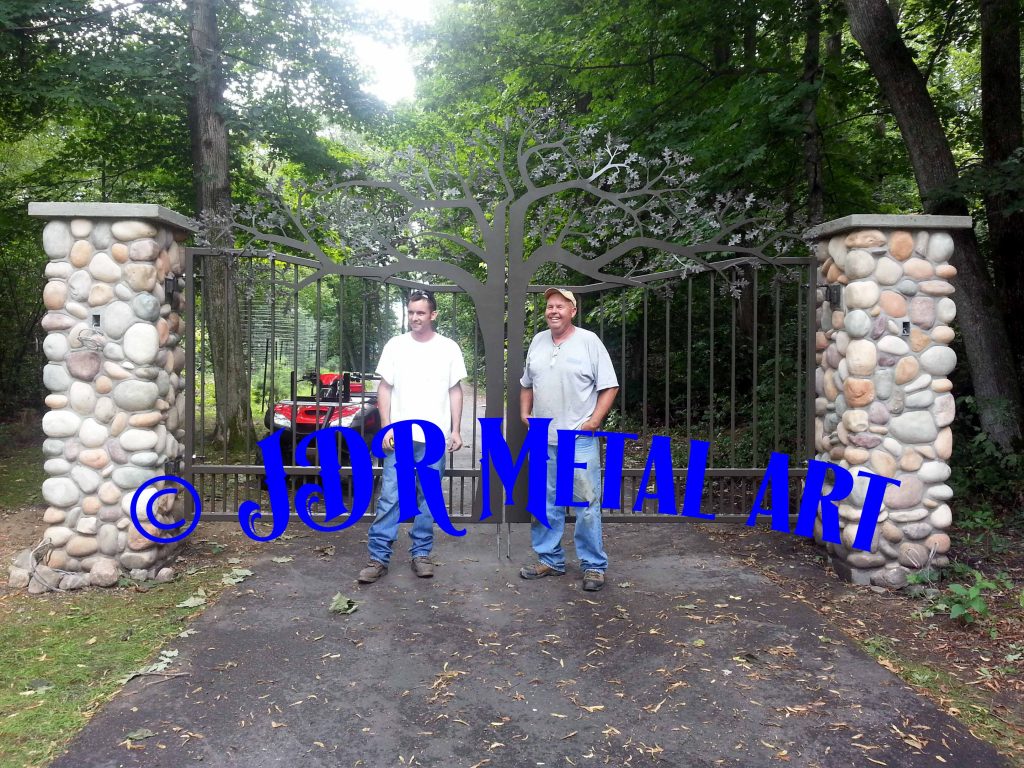 We build custom driveway gates exclusively & we compete with gate companies nationwide. We have shipped hundreds of our custom designed driveway gates all across America. If you wish to see the ones in your area please contact us with your zip code and we can provide you with the locations so you can see the beauty and quality for yourself.
All designs can be built in either steel or aluminum and can be any size up to 30′ wide/long and 8′ tall per panel.
Some of our most commonly served geographic locations:
Florida: Orlando, Palm Beach, Miami, Tallahassee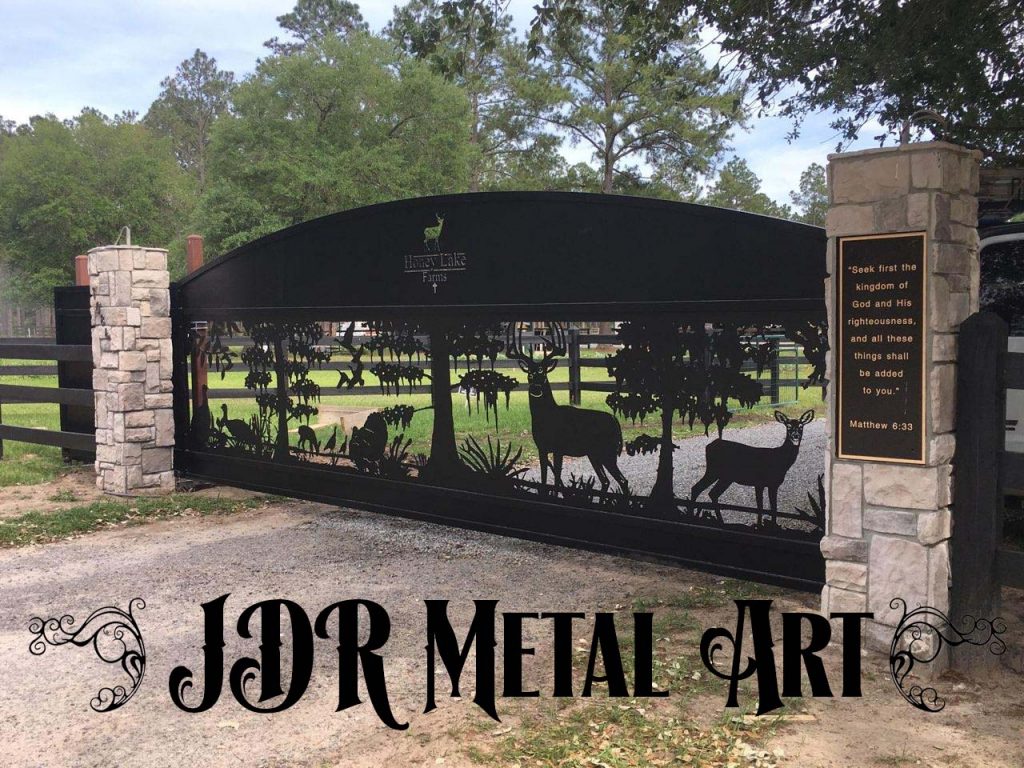 Tennessee: Nashville, Knoxville & Memphis
Kentucky: Lexington, Louisville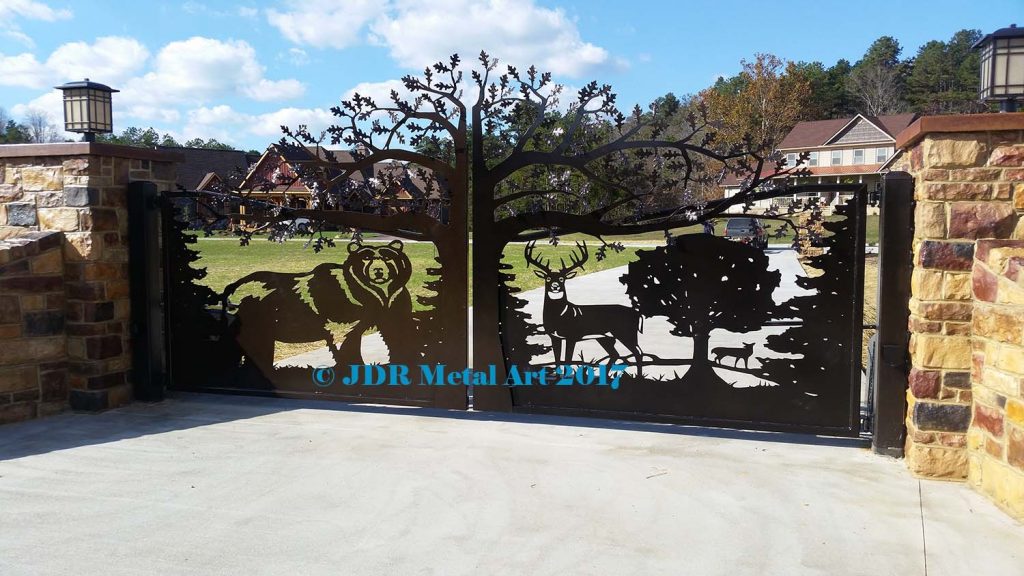 Texas: Dallas/Ft. Worth, San Antonio, Austin, Houston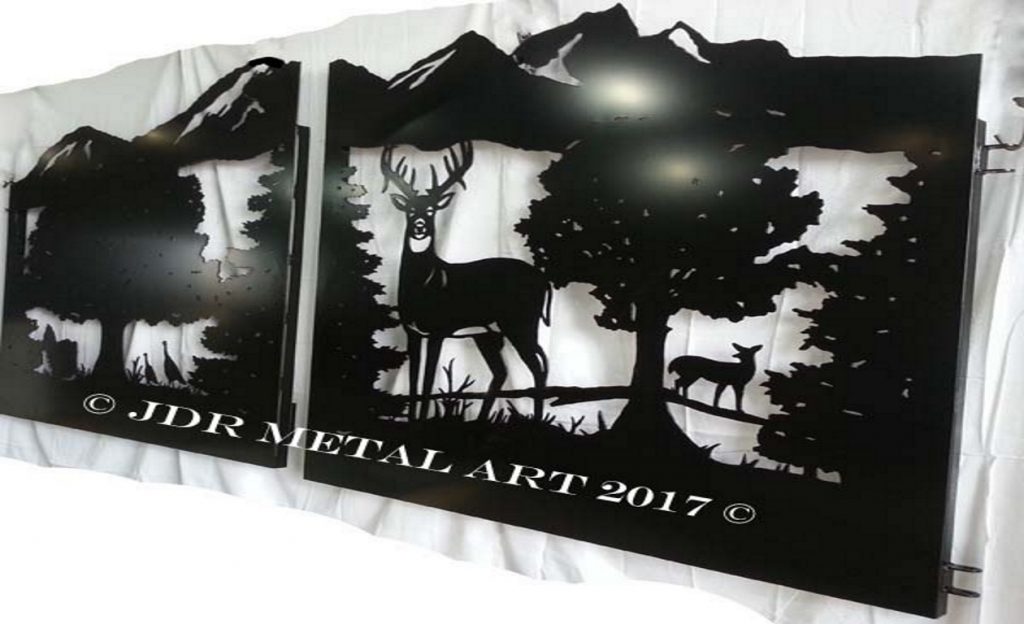 California: San Jose, San Diego, Sacramento, Los Angeles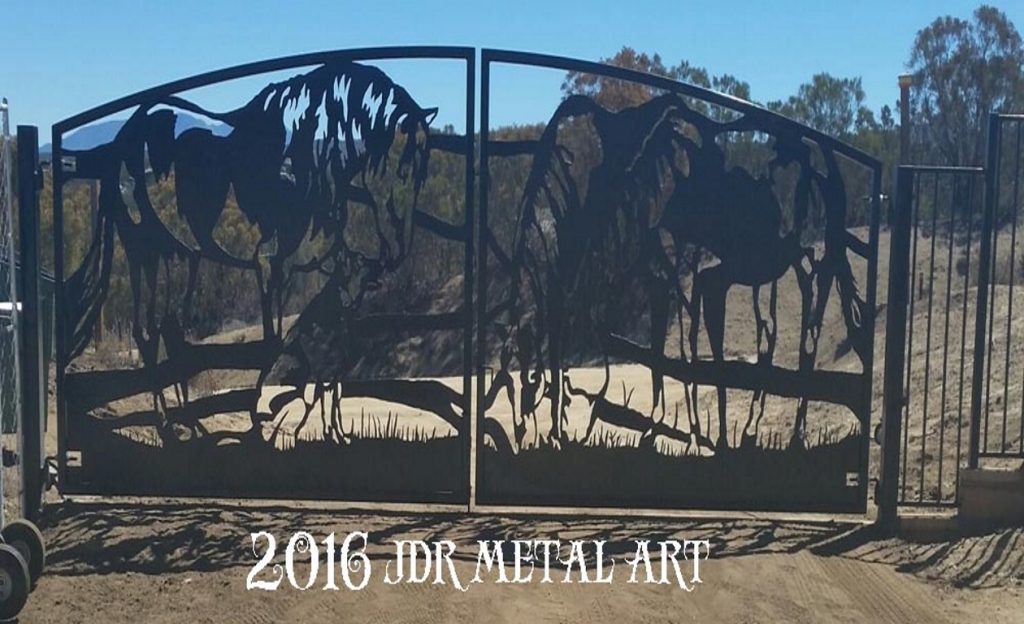 Oklahoma: Oklahoma City, Tulsa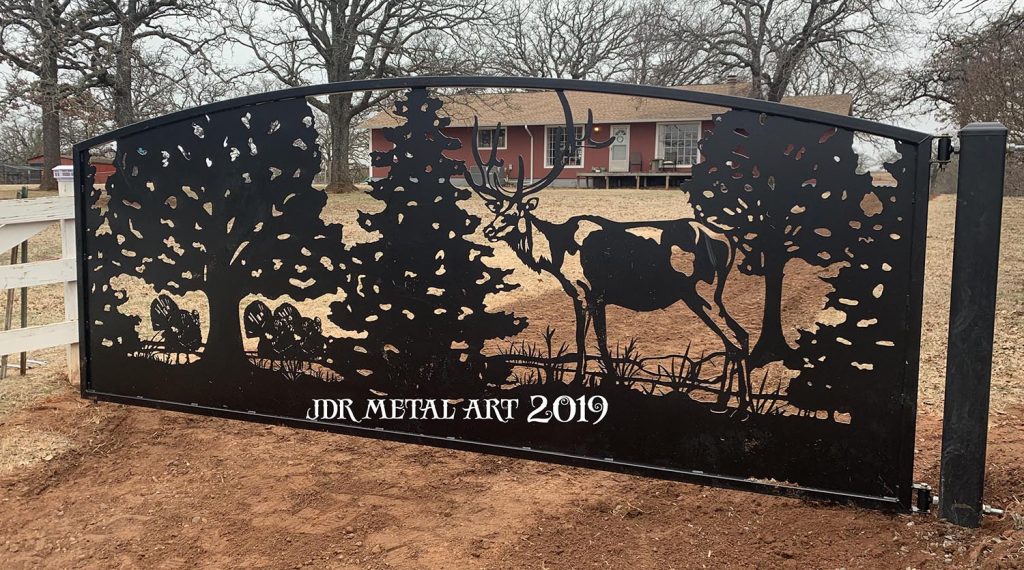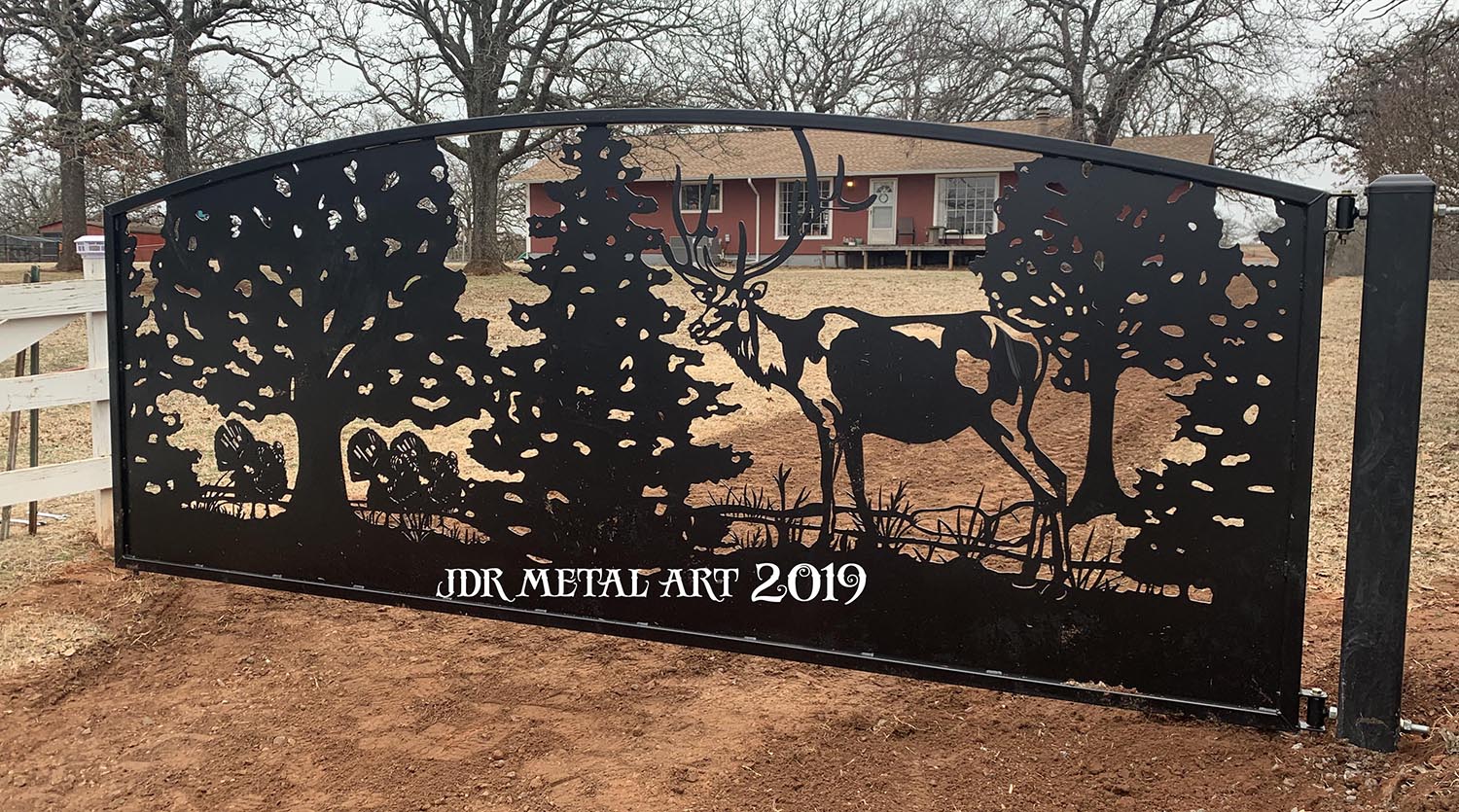 Missouri: St. Louis, Kansas City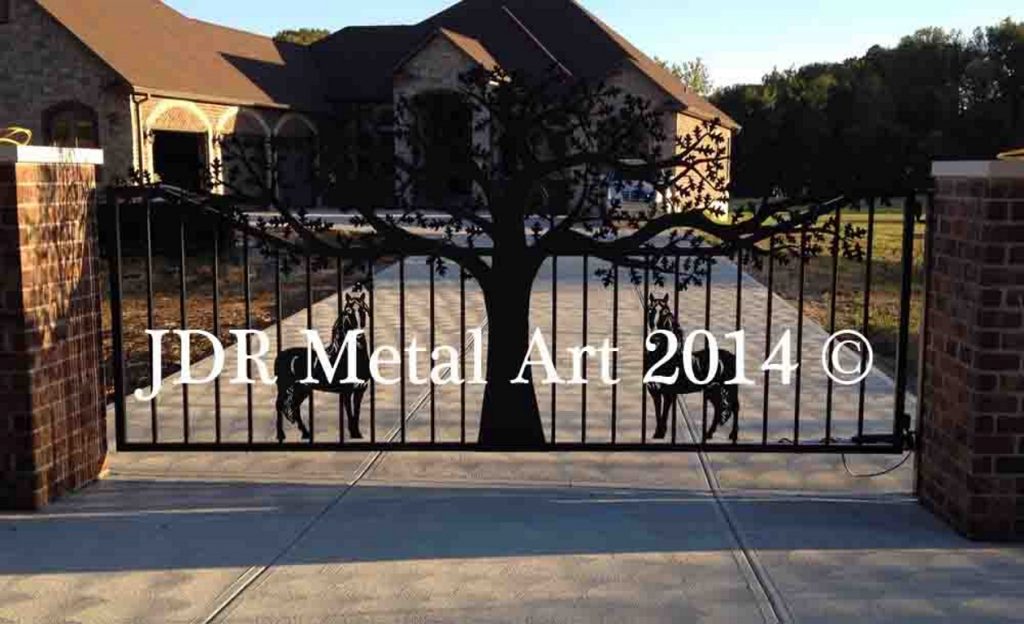 We Want To Earn Your Business!
Dear Customer,
Are you interested in having the best metal driveway gates built for your home, farm, ranch or estate? We'd love to hear about your upcoming driveway gate project! We build custom driveway gates for people just like you from all over the United States. We are able to make any metal driveway gate design that you can imagine! And we have some of the most competitive pricing nationwide! Thank you for considering JDR Metal Art for your customized metal driveway gate needs. We are excited to offer you a unique and personalized metal driveway gate design that will add both aesthetic and functional value to your property.
Our team of experienced expert designers and craftsmen specialize in creating custom metal driveway gates that reflect your unique style and preferences. We use high-quality materials, such as durable metals and powder coat finishes, to ensure that your gate is built to last beautifully for many years to come. We work closely with you to understand your specific needs and preferences, and we will provide you with a comprehensive design proposal that meets your requirements and budget.
We are confident that our custom metal driveway gates will exceed your expectations and provide a lasting value to your property. We look forward to working with you to create a beautiful and functional gate that reflects your unique style and enhances the security and privacy of your property.
Please do not hesitate to contact us if you have any questions or would like to schedule a consultation.
Best regards!
The Team At JDR Metal Art.