Aluminum Ornamental Driveway Gates
Texas Driveway Gates with 28′ Dual SwingDeer Design

Here is a custom-designed aluminum ornamental driveway gate built for a client located in Texas by JDR Metal Art.
Each of the gate panels is 14′ wide, totaling 28′ in width.
Aluminum is an extremely light material. Each of these gate panels weighs only about 125 lbs, roughly 1/3 of what a similarly sized steel gate would weigh.
Plasma Cut Aluminum Gate Silhouettes
Using a plasma cutter, we hand-cut all the silhouettes for these aluminum driveway gates. It leaves a nice clean cut that looks great.

Powder Coated Gate Finishing
We apply two coats of "Super Durable" exterior grade semi-gloss powder coat finish to our aluminum gates. The first coat acts as a primer and the second coat adds another layer of protection against the elements.
The powder sticks to the gate by means of an electrostatic charge. Once the whole gate is sprayed we push it into our curing oven. There it is baked at 400 degrees for 10 minutes. When the part comes out of the oven it is 100% cured. We do our powder coating in-house so we know everything is done right.

Crating & Shipping
We ship aluminum driveway gates nationwide. We build a wood crate on top of a shipping skid, then package the gate with blankets and foam. A lid is put over the top and everything strapped down securely to arrive in excellent condition every time.

Aluminum Entry Gate Fabricators
JDR Metal Art specializes in fabricating metal art driveway gates from aluminum sheet metal. We custom design and build many other aluminum driveway gates also. There is a large demand for these gates because they are incredibly lightweight and durable. Aluminum is also much more corrosion resistant than steel. Oceanside applications are common for our gates. Contact us today to get started on your custom aluminum driveway gates!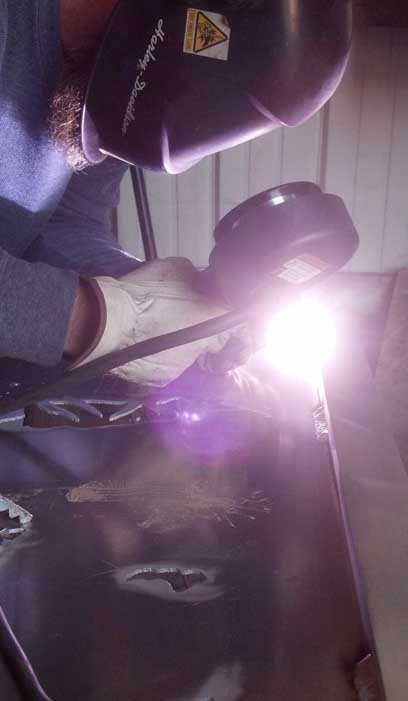 We Want Your Business!
Dear Customer,
Are you interested in having the best metal driveway gates built for your home, farm, ranch or estate? Thank you for considering JDR Metal Art for your customized metal driveway gate needs. We are excited to offer you a unique and personalized metal driveway gate design that will add both aesthetic and functional value to your property.
Our team of experienced expert designers and craftsmen specialize in creating custom metal driveway gates that reflect your unique style and preferences. We use high-quality materials, such as durable metals and powder coat finishes, to ensure that your gate is built to last beautifully for many years to come. We work closely with you to understand your specific needs and preferences, and we will provide you with a comprehensive design proposal that meets your requirements and budget.
We are confident that our custom metal driveway gates will exceed your expectations and provide a lasting value to your property. We look forward to working with you to create a beautiful and functional gate that reflects your unique style and enhances the security and privacy of your property.
Please do not hesitate to contact us if you have any questions or would like to schedule a consultation.
Best regards!
The Team at JDR Metal Art.