Orlando Florida Aluminum Driveway Gates
Plasma Cut Metal Art with Deer, Antelope & Turkey Design
Here is an aluminum wildlife driveway gate JDR Metal Art is plasma cutting for the Cypress Ridge Hunting Preserve near Orlando, Florida.
Featuring a whitetail deer, antelope and turkeys, we are building three of these single swing aluminum gates for our client.
With a nationwide client base, we specialize purely in the design, fabrication and powder coating of custom driveway gates.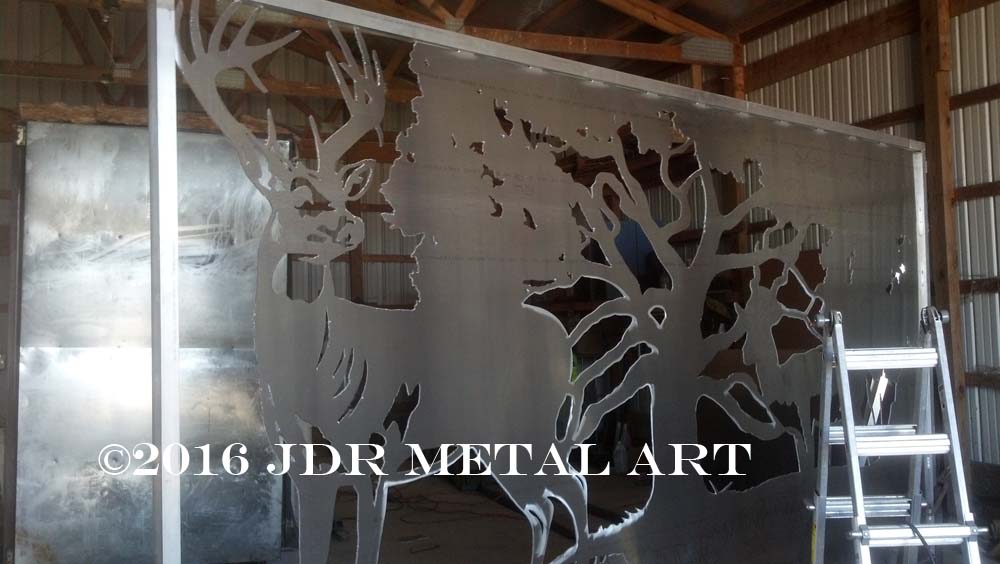 Aluminum Drive Gates
Built from extremely corrosion resistant nautical grade aluminum sheet, this is a huge single swing gate with the "canvas" measuring approximately 16′ wide by 8′ tall. Aluminum sheets this size are quite difficult to find. Typically they are used in the ship construction industry and for military grade armor plating applications. After much searching we were finally able to source three of these sheets and have them hauled from an aluminum mill in Maine to our custom gate facility in Ohio. From there we will be hauling the finished gates directly to our customer in Orlando. The gates will be offloaded there and the installation will be handled by a local installer who will be installing electric gate openers sufficient to handle these massive gates. Luckily, aluminum is much lighter than steel which means the forces of gravity and wind will be exerting less force on the gates and requiring less force to be exerted by the openers to open and close the gates.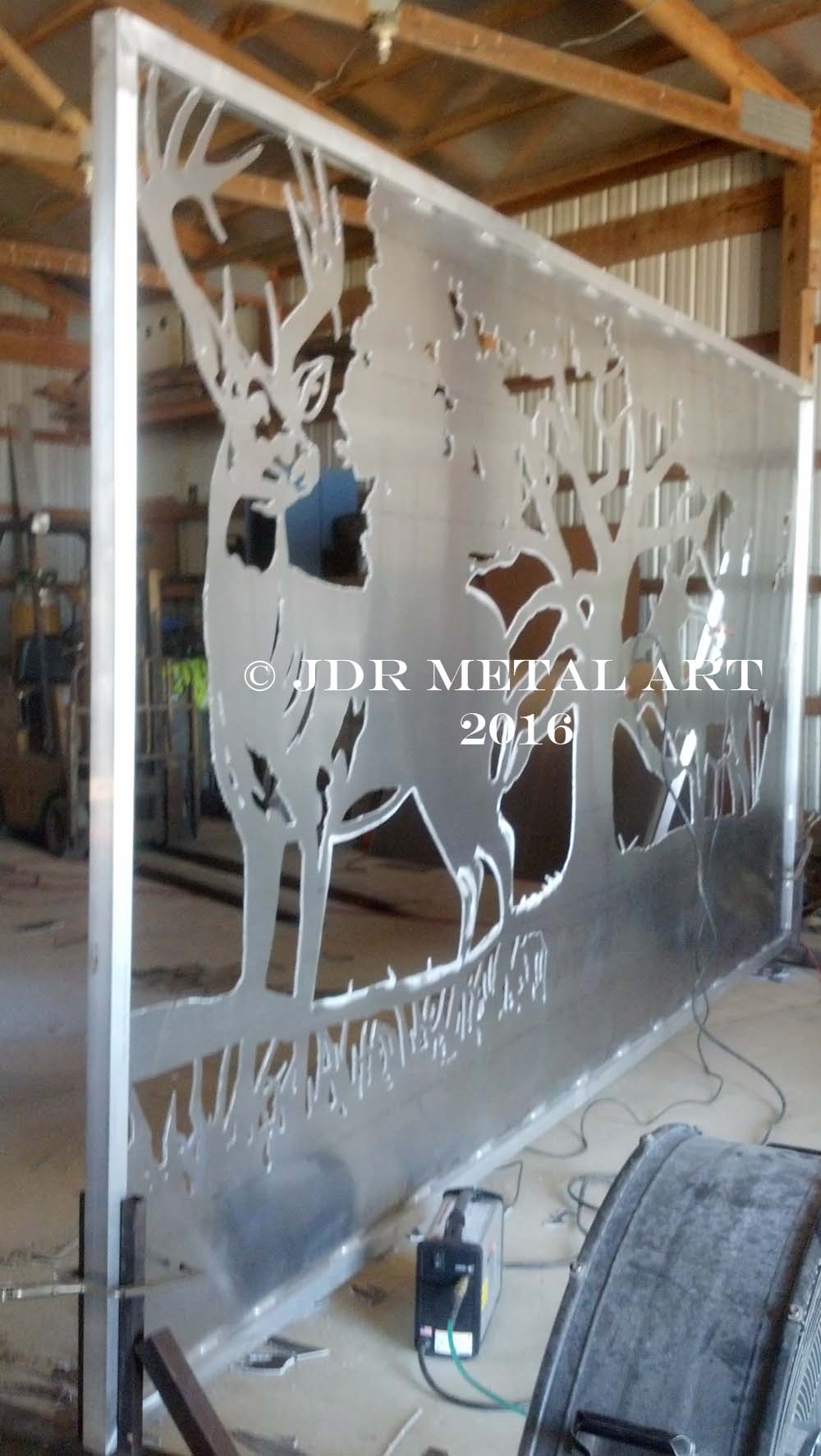 Animal Art for Entry Gate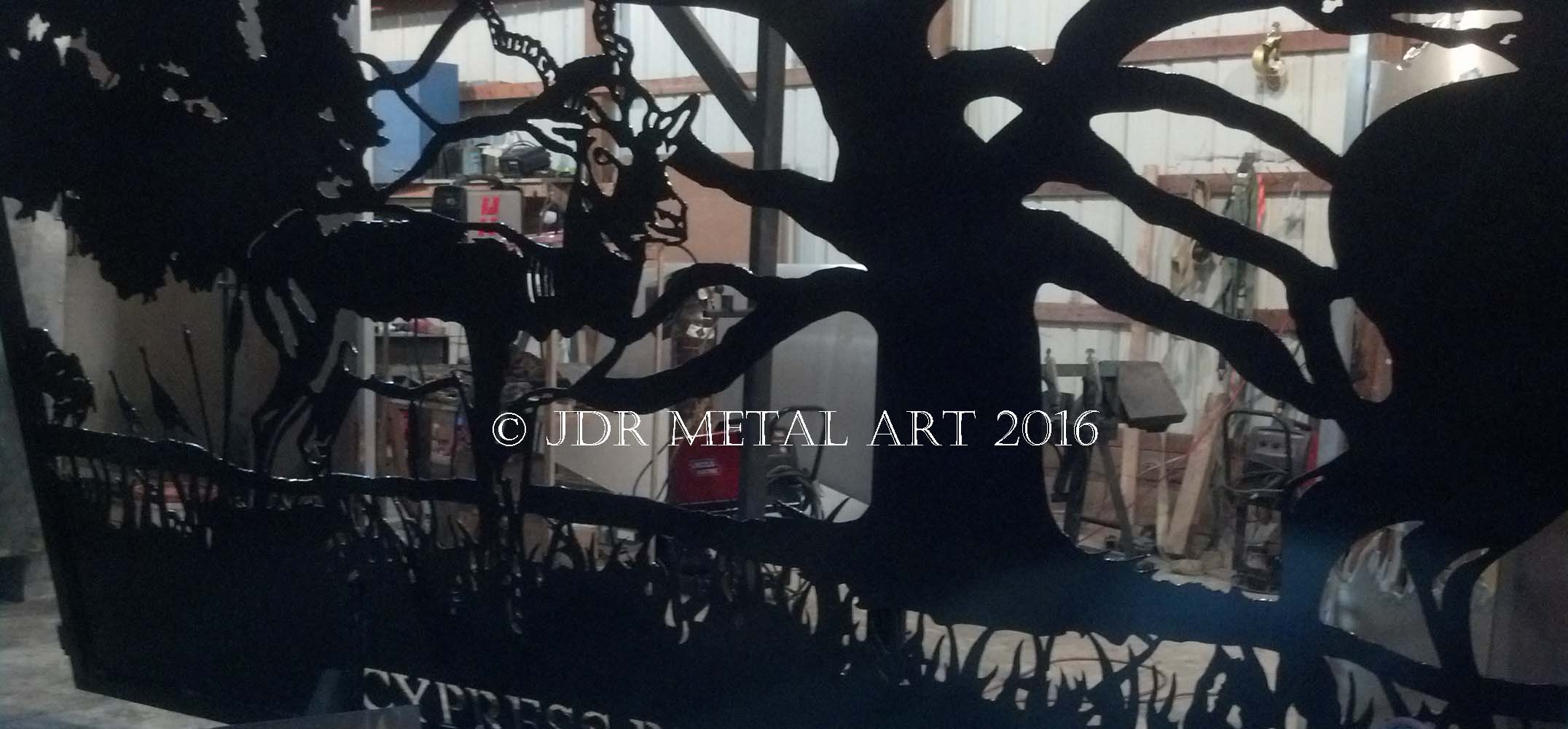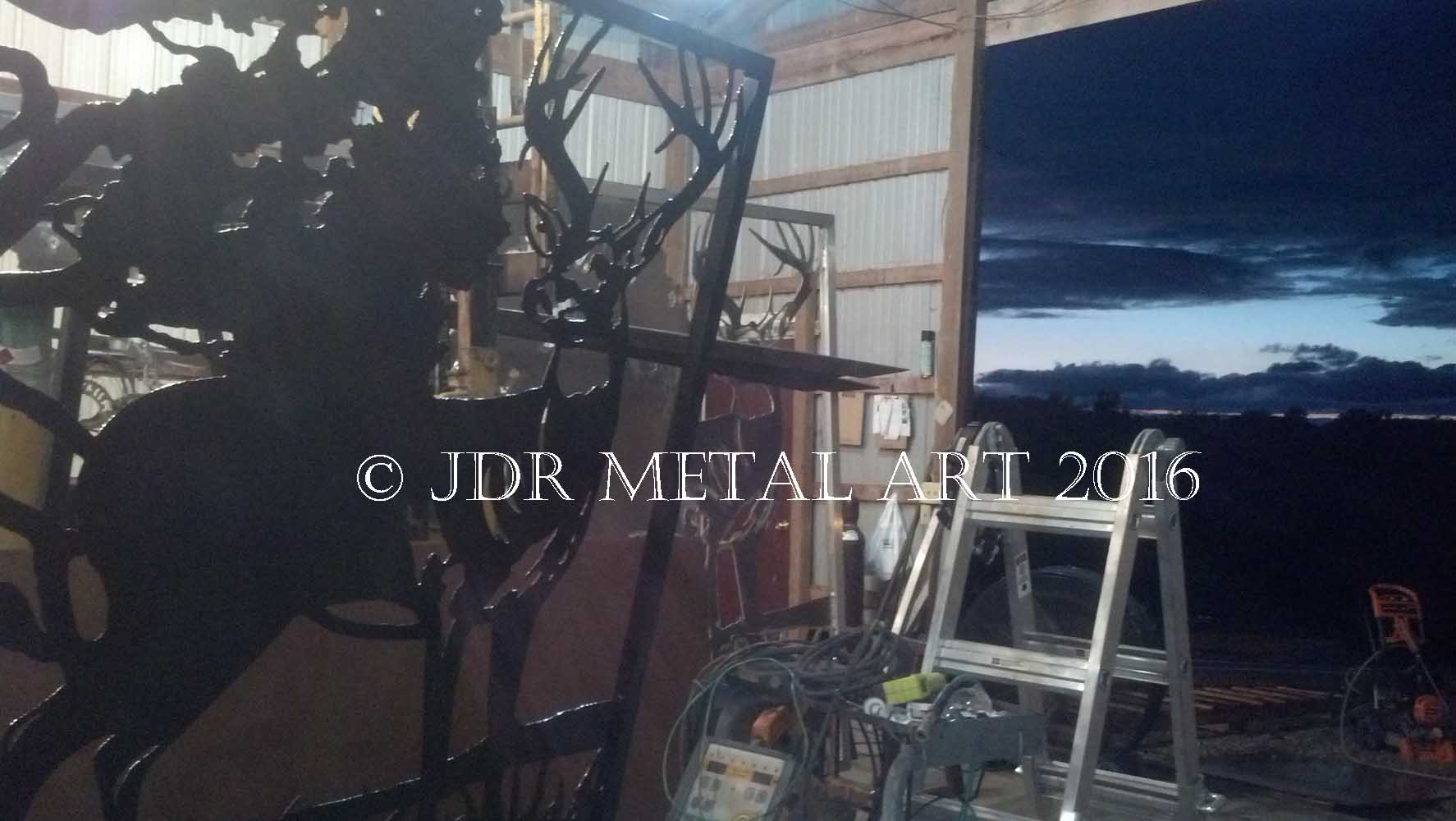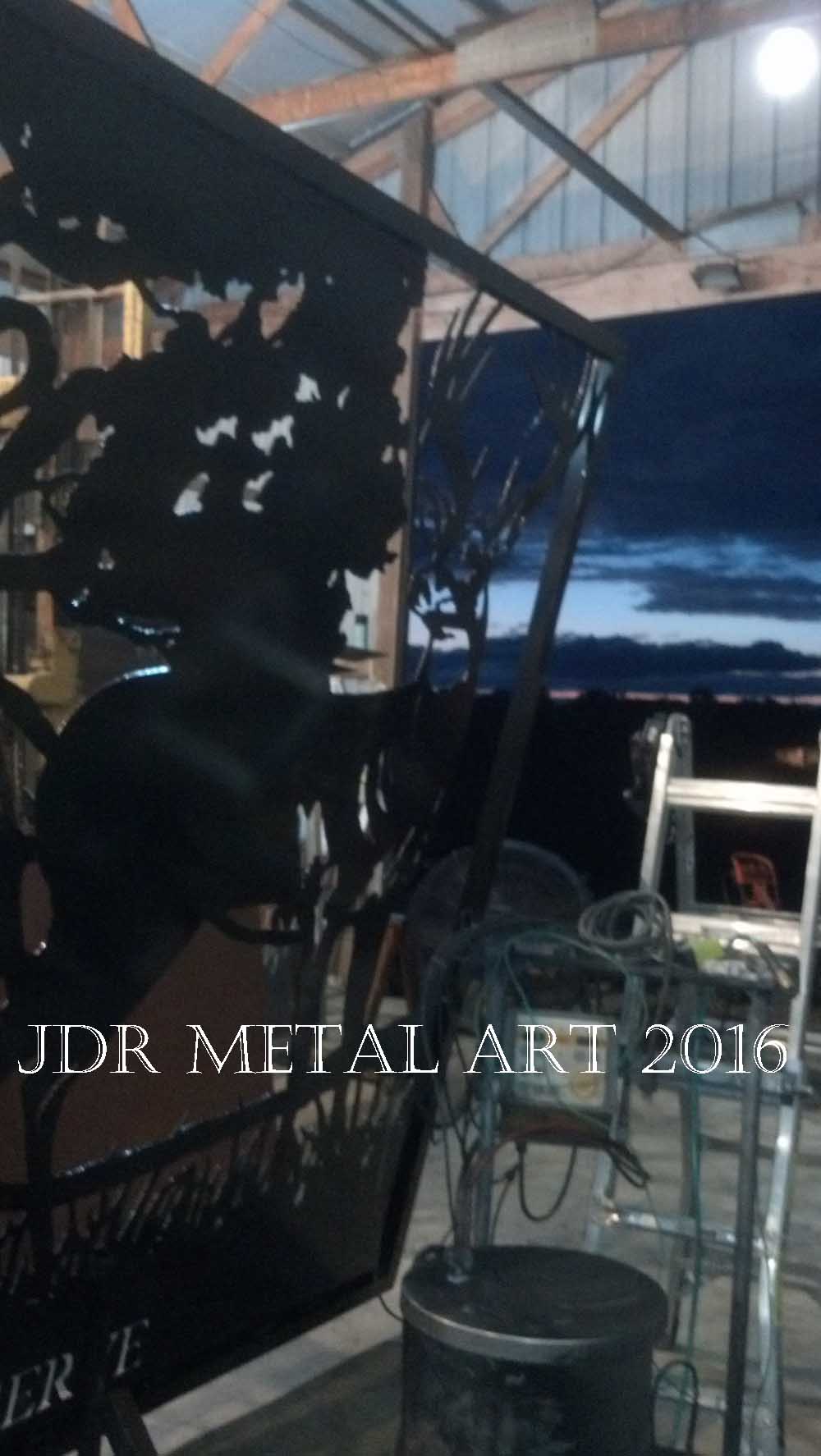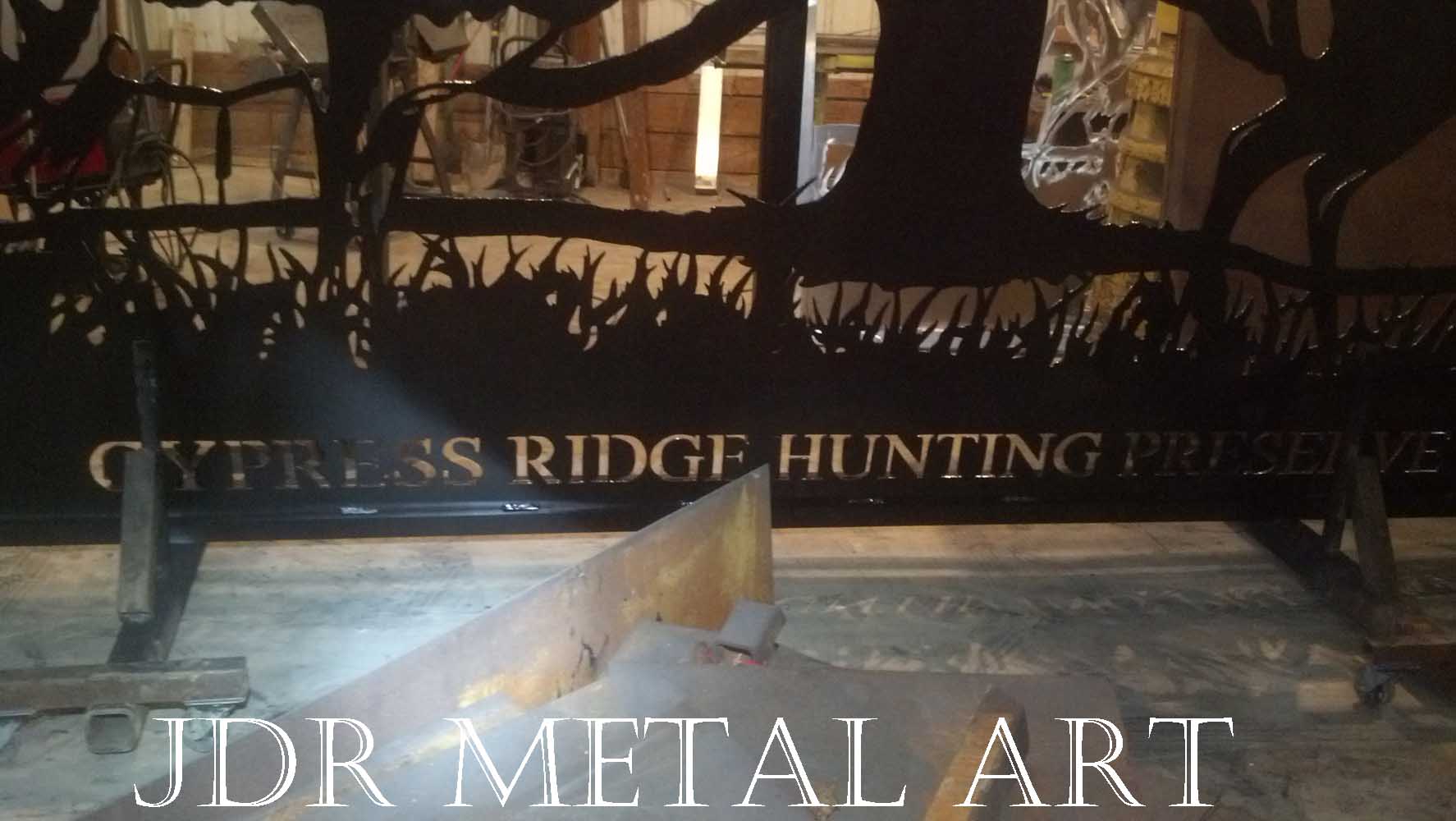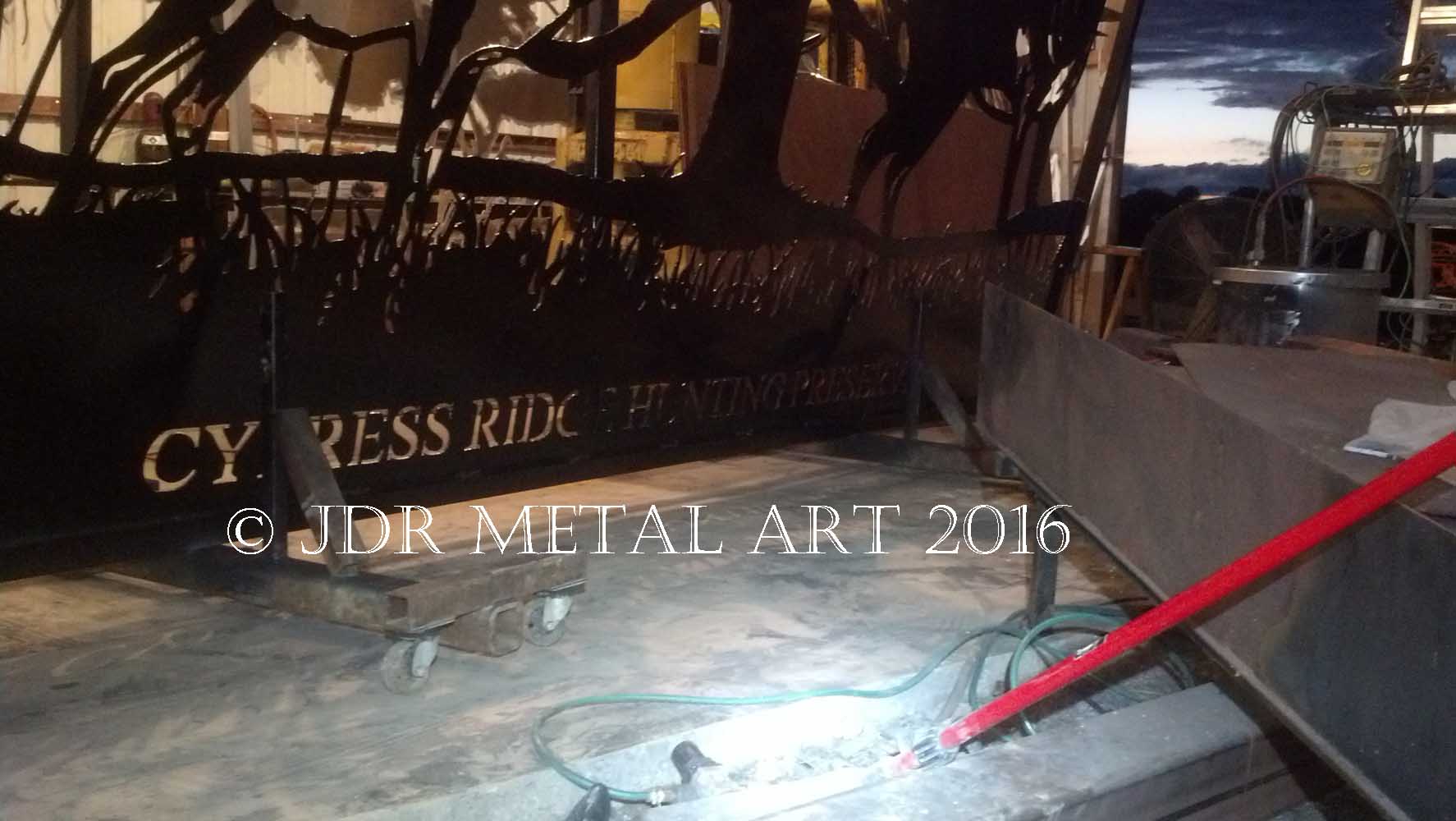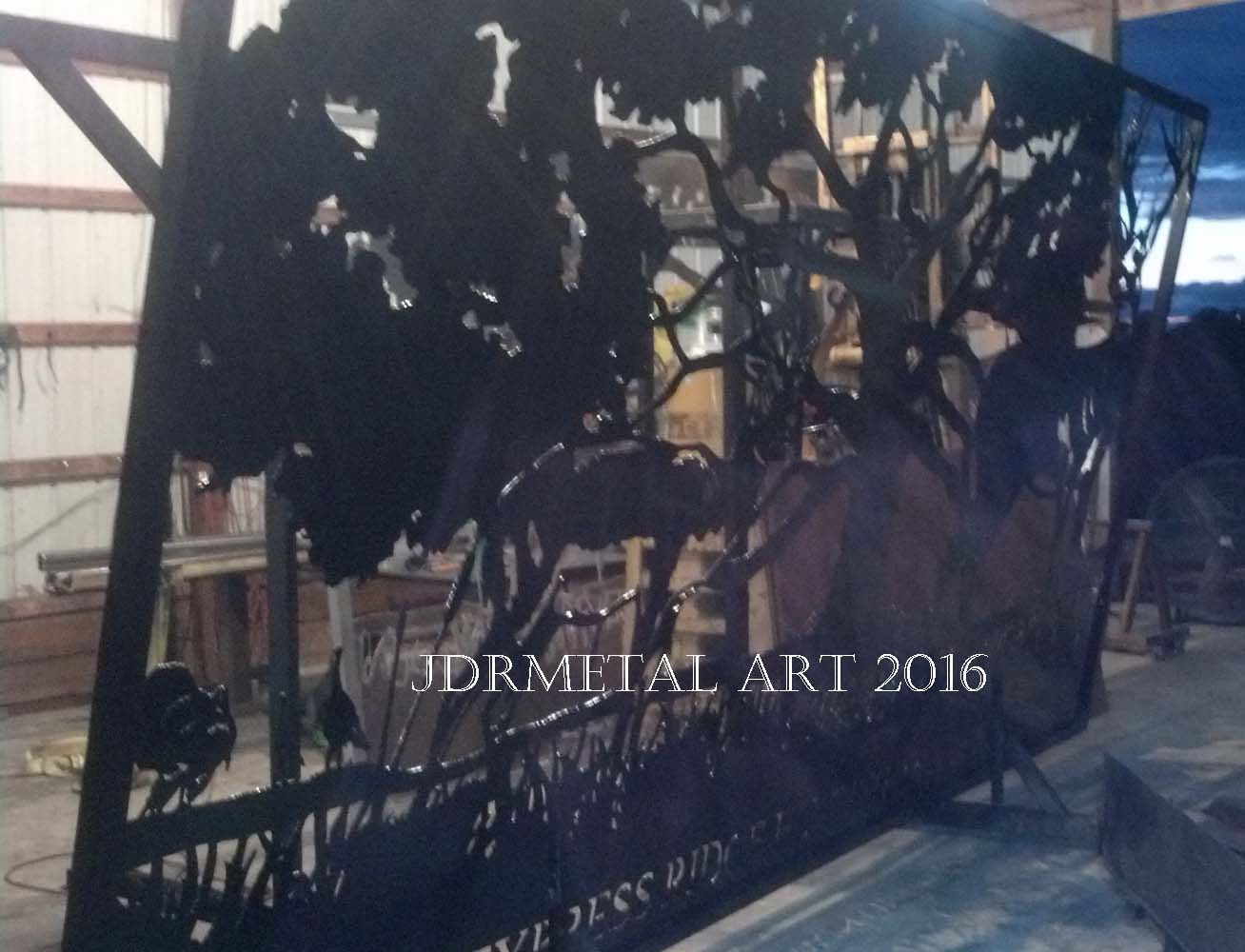 If you need a custom drive gate we are ready to get started on it for you today!