Driveway Gate Designs by JDR Metal Art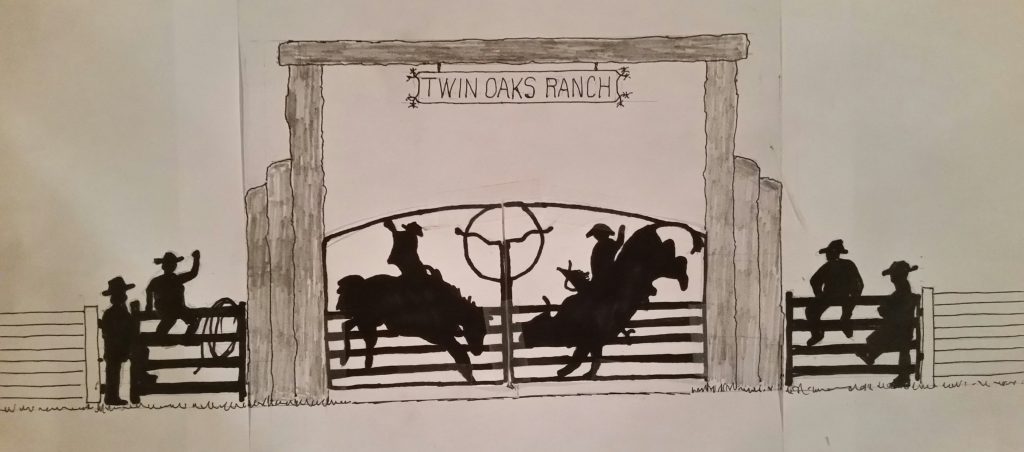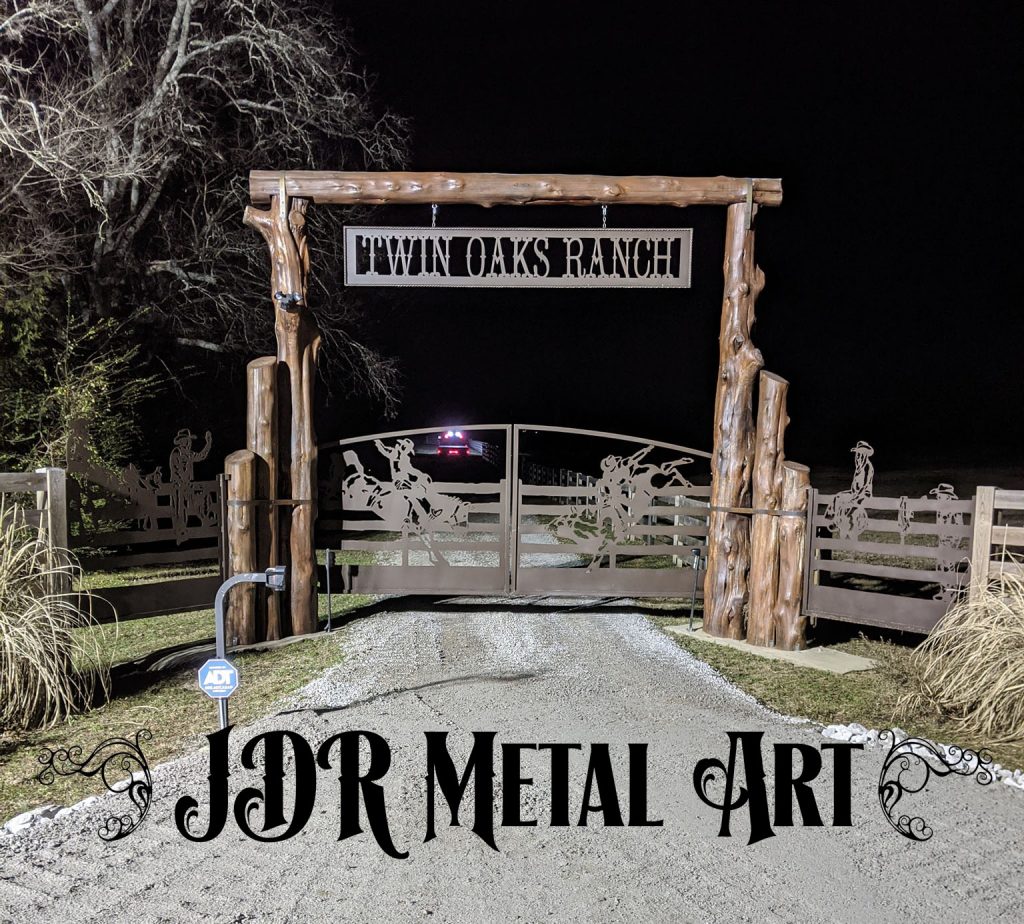 JDR Metal Art makes it easy for you to get the best driveway gate designs for you property entrance.
We design artistic wildlife gates, horse gates, decorative tree gates, just to name a few, and can create any design concept either from scratch or working from your photos..we also have an extensive library of high quality, attractive metal art silhouettes and images to choose from.
No matter where your property is located, we enjoy working with clients from all walks of life nationwide and offer standard free shipping on the end product!
Driveway Gate Designs
Offering personalized driveway gate designs which are turned into plasma cut silhouettes using either steel or aluminum as our medium. We strive to make the driveway gate design process easy and to put you in a position to get exactly what you want!
Reasonable Design Costs
We are the web's most affordable custom metal gate designers. Once the customer establishes whether they want a fully custom, semi-custom, or existing gate design then we proceed under the following cost basis:
 Existing Designs
No design charge to our clients if they wish to utilize one of our existing gate designs and only need to have the size altered to fit their particular driveway opening dimensions.
Low Cost Fully Custom Designs
A one-time design fee of $500 covers any new fully custom design theme made entirely from scratch. The possibilities are truly unlimited.
Pro-Rated Semi Custom Entrance Gate Designs
Our existing driveway gate designs can be rearranged or the design otherwise modified to meet your needs for a semi-custom gate. We can add lettering, animals, landscape, etc. Certain elements of any of our gates can be combined on a pro-rated basis determined by the amount of requested alterations.
One Week Design Turnaround Time
We take the information you give us about your entrance and get to work creating a new design that you are guaranteed to love. We need to know about things such as the width of the entrance, whether you will be mounting the gates to stone or brick columns or steel posts, if you want an arched or flat top, and the general theme.
Photographs of the proposed installation site of the gate, while not necessary, are the #1 thing that will help us design a gate that fits the landscape of the underlying property. This is more important for some properties than others, depending on the requested design theme and the surrounding landscape. We actually take the pictures you provide of your entrance and superimpose the proposed design onto the picture so you can see exactly how your entrance will look before we proceed to the fabrication stage.
Once we have gathered all the information we need, we design a gate frame template and fill in the "canvas" with a few basic rough drafts. From there, you choose which gate designs fit your tastes and we work with those until you are ready to proceed with a "winning design" which we further modify to finish out the design process.
It generally takes 1 week to see the design process through from start to finish, and we have yet to see anyone disappointed!!
If you have any driveway gate design questions which I have not addressed on this page, be sure to contact us when you are ready and we will be glad to help you out.