West Palm Beach Florida Custom Aluminum Gates
Swamp Themed Metal Art Design
These beautiful aluminum driveway gates were designed, handcrafted, and given a beautiful powder coat finish by JDR Metal Art.
We worked with our West Palm Beach, Florida customer to modify a design for him based on a set of Louisiana driveway gates we had previously built in 2017.
The customer's driveway entrance is 14′ wide. Each gate panel is 6'4″ tall at the peak and 7′ wide and weighs less than 100lbs. The installation of the gates will be provided by Budget Fence and Gate of West Palm Beach, Florida.
All material, both the square tubing frame and the silhouette art, is very heavy duty 3/16″ thick.
The gate panels will each hang from a stucco finished column for which we also made custom mounting brackets for our super-duty hinges to attach to.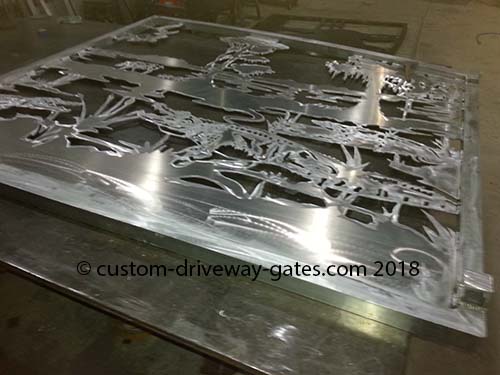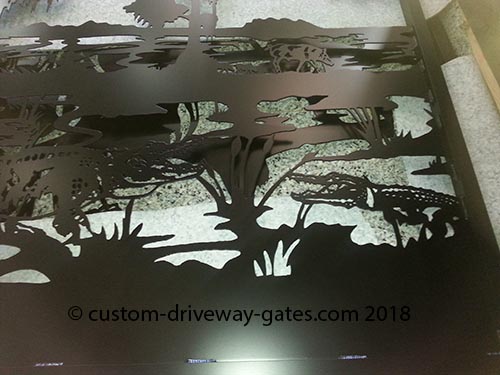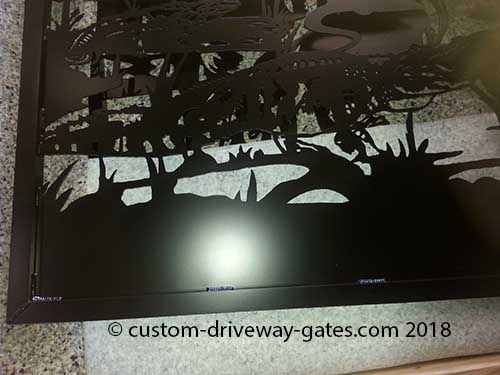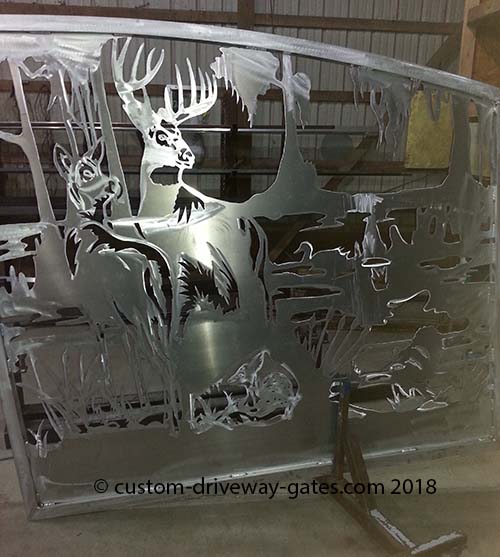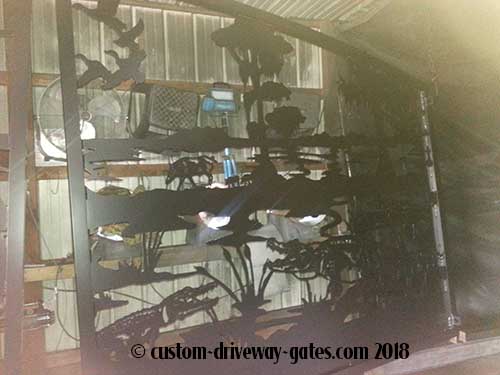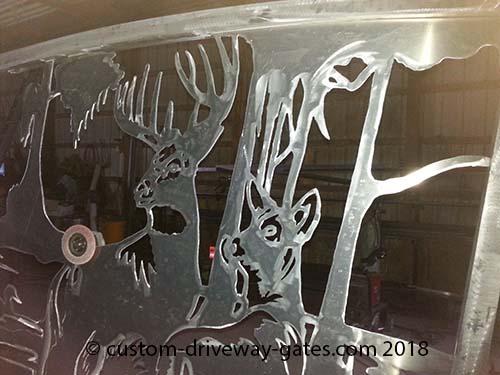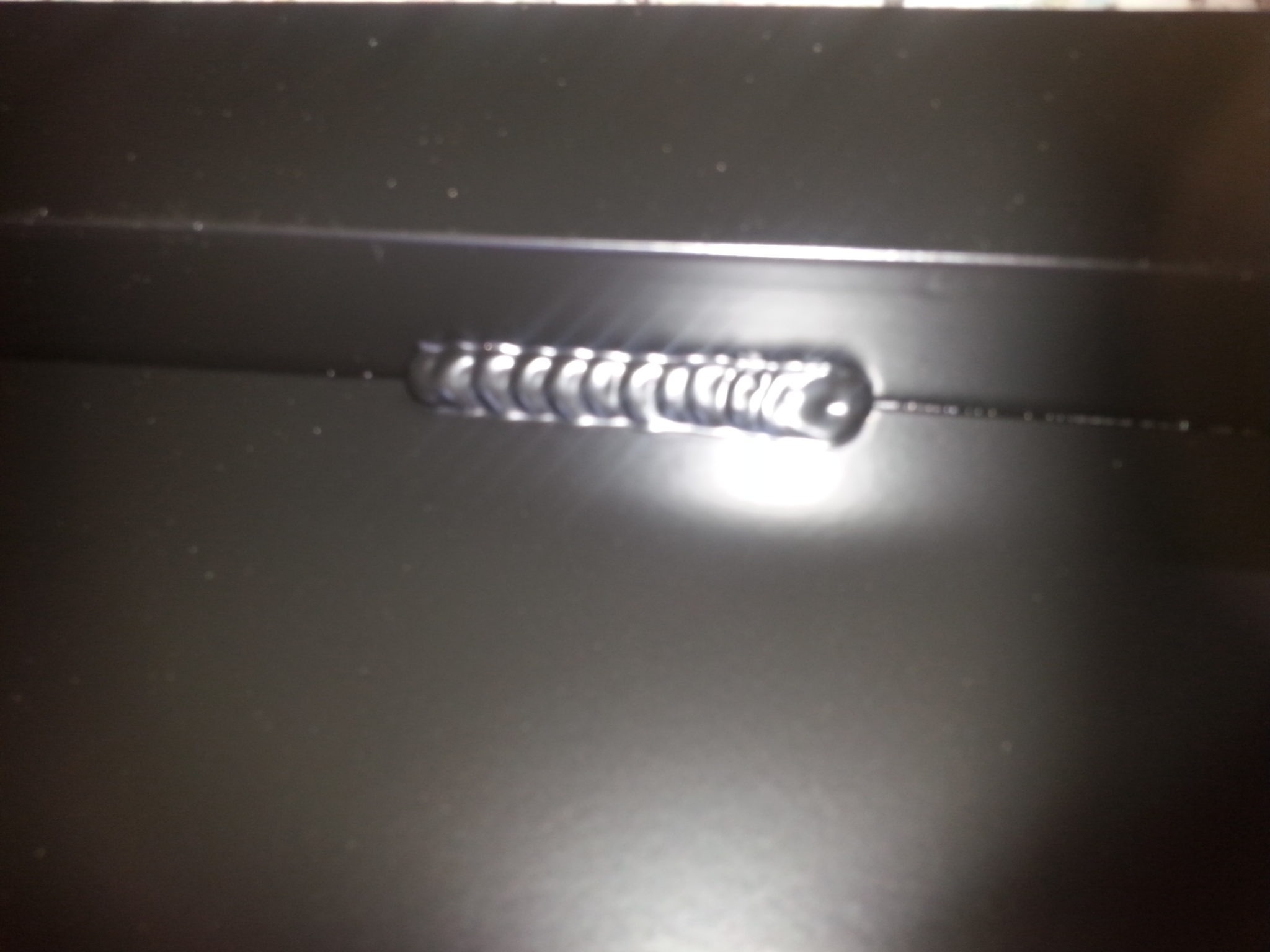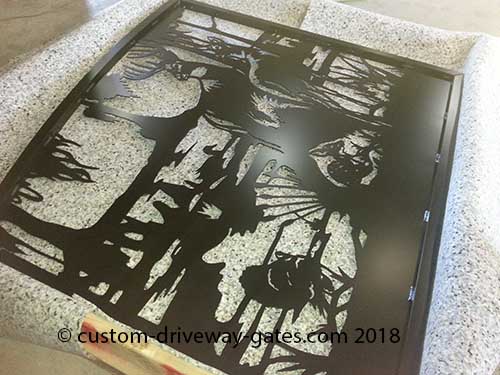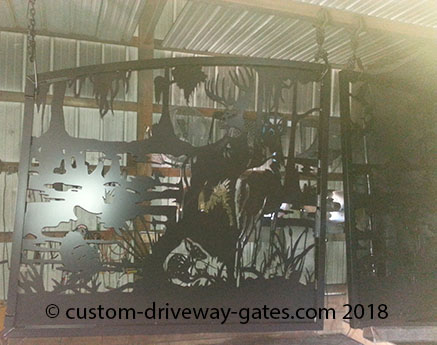 Interested in a custom driveway gate? Feel free to contact us to learn more or check out our design info page to learn more about how easy it is to get the perfect gate design for your driveway entrance!