Colorado Ranch Driveway Gates
"Big Hollow Ranch" Horse & Mountain Design Theme
16′ Wide x 6'4″ Tall Dual Swing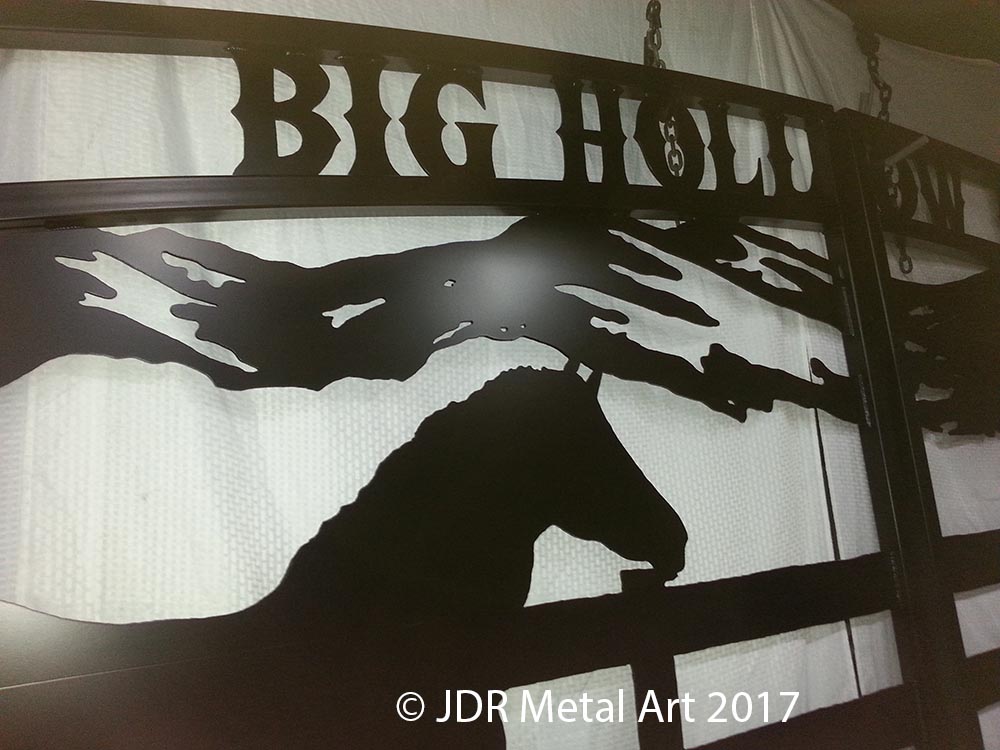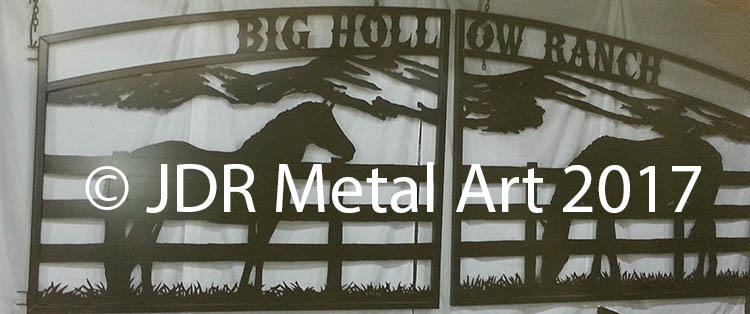 We designed, built, powder coated and shipped these custom ranch gates to our client in Colorado.
Gate opener brackets pre-welded for client
Our customer installed the Apollo gate openers himself. To make his job much easier we also mounted the gate opener brackets for his gate openers so that everything is ready for him to bolt together on site.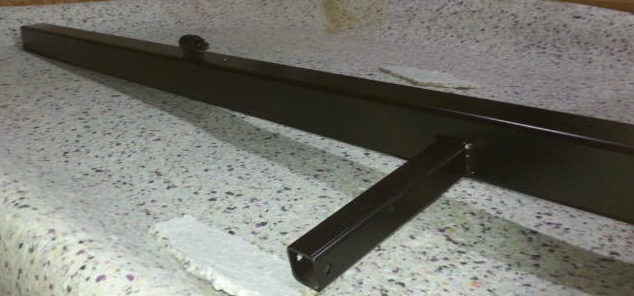 Sandblasted Prior to Powder Coating
We sandblast our gates clean for ultimate adhesion and bonding of the powder coat to the metal surface.