Sarasota Aluminum Driveway Gates
JDR Metal Art recently built this awesome and huge 14′ wide single swing Sarasota aluminum driveway gate for a horse farm in the local area. We made a beautiful custom gate design with Friesian horses and riders and a horse shoe incorporated into the gate frame and pickets for our client.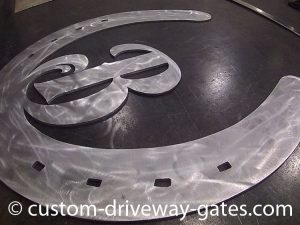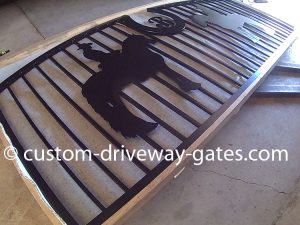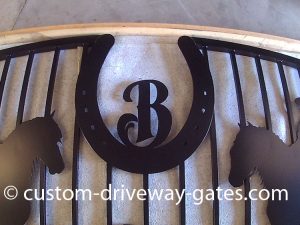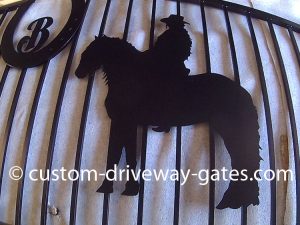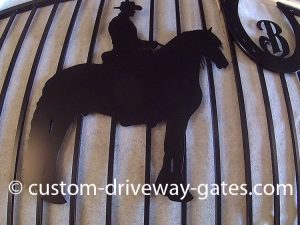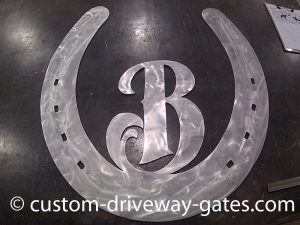 Custom Sarasota Aluminum Driveway Gates
A well-built driveway gate will secure your driveway entrance for many years to come! Aluminum is the perfect metal for building lightweight, durable, rust-free driveway gates.
---
We typically build aluminum driveway gates for homes, farms, ranches and estates in the Sarasota area. We have also built steel driveway gates in the local area which have held up well over the years because of our zinc rich powder coat primer. Here's a steel gate that has been up in Orlando since 2016: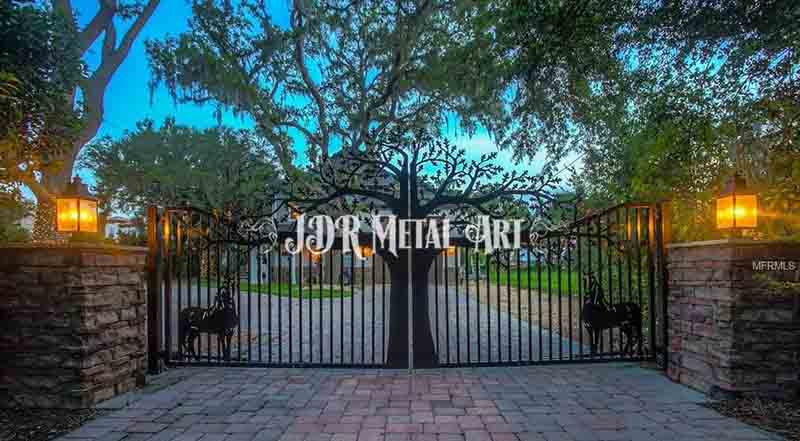 ---
#1 Metal Driveway Gates | JDR Metal Gates
Custom Farm Gates by JDR Metal Art
Driveway Gates – Charming Tree Designs by JDR Metal Art
---