Pheasant Hunter Entrance Gates for Hunting Dogs
Designed & built by JDR Metal Art for Lexington, KY area property.
These Lexington, Kentucky driveway gates were designed for a customer by JDR Metal Art during the summer of 2018.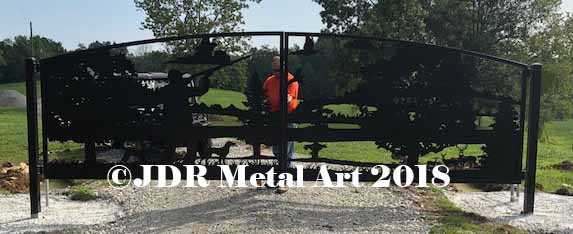 Custom Gate Design
These customers utilized the simple gate design process for us to create this custom gate design. Several revisions were made to give the client everything exactly as desired.
---
Sandblasting
Sandblasting gives the surface of the gate the perfect surface texture for the powder coat to adhere to long term.
The scale and rust is removed and a sparkly surface results from the diamond shape of the sandblasting media. All discoloration is removed until only raw steel remains.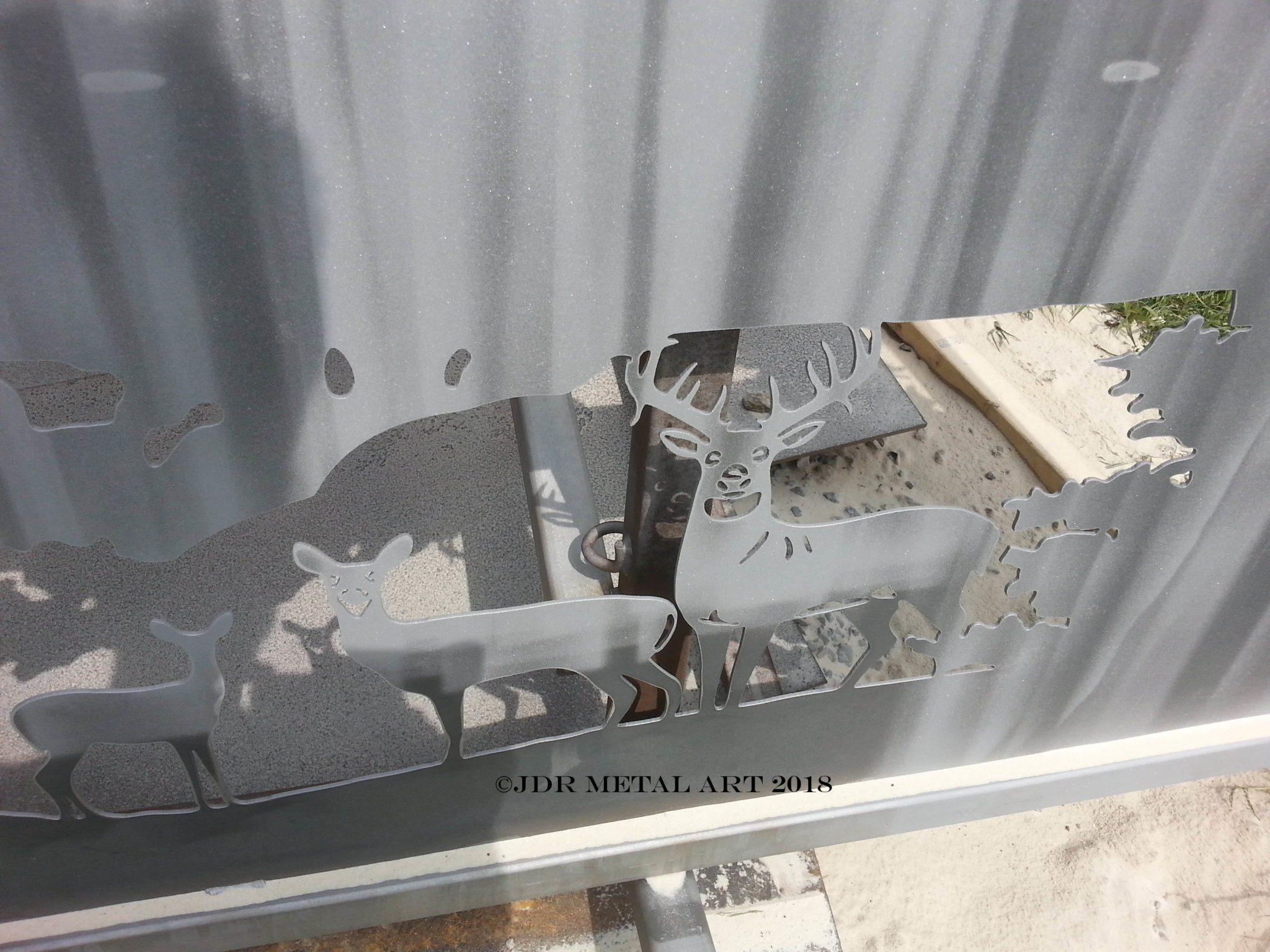 The near-white color is where the raw steel has been blasted free of the mill scale. The darker areas are where the mill scale is waiting to be removed. Stacking the gates on racks for sandblasting saves both time and material..the gates at the back of the stack are usually already half-stripped to raw steel by the time the top ones have been done.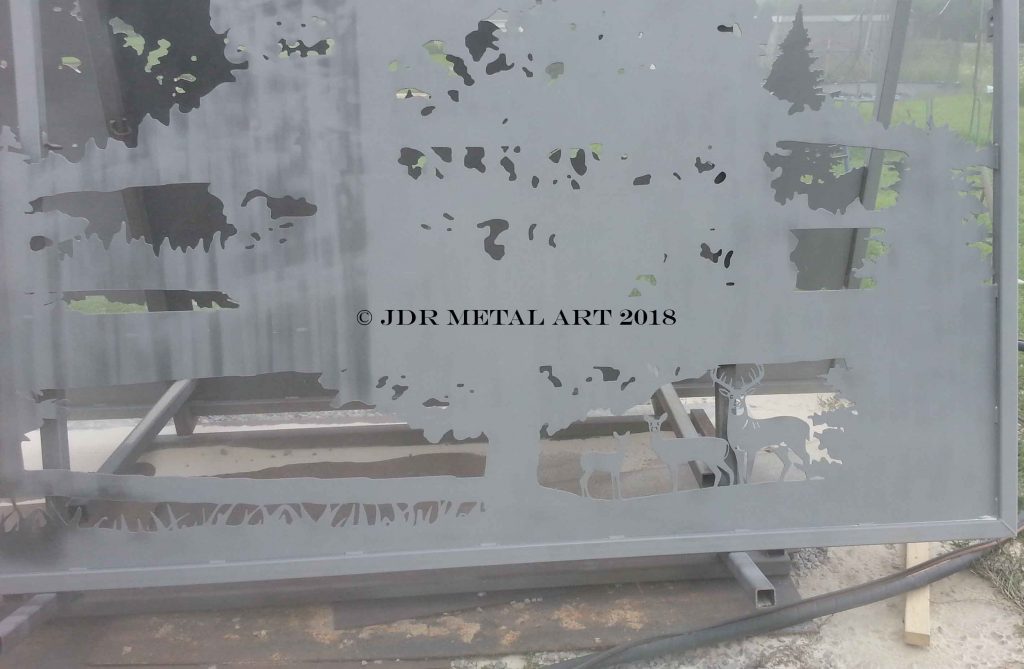 ---
4x4x1/4″ Gate post material
These posts are going to be holding a lot of weight for a lot of time!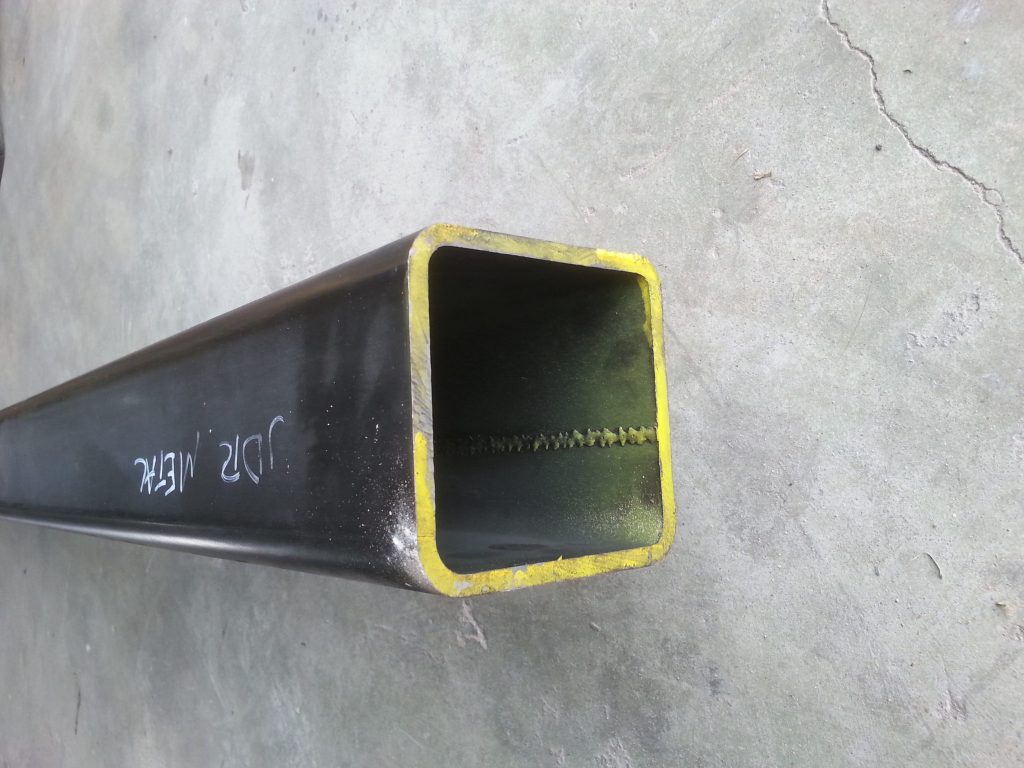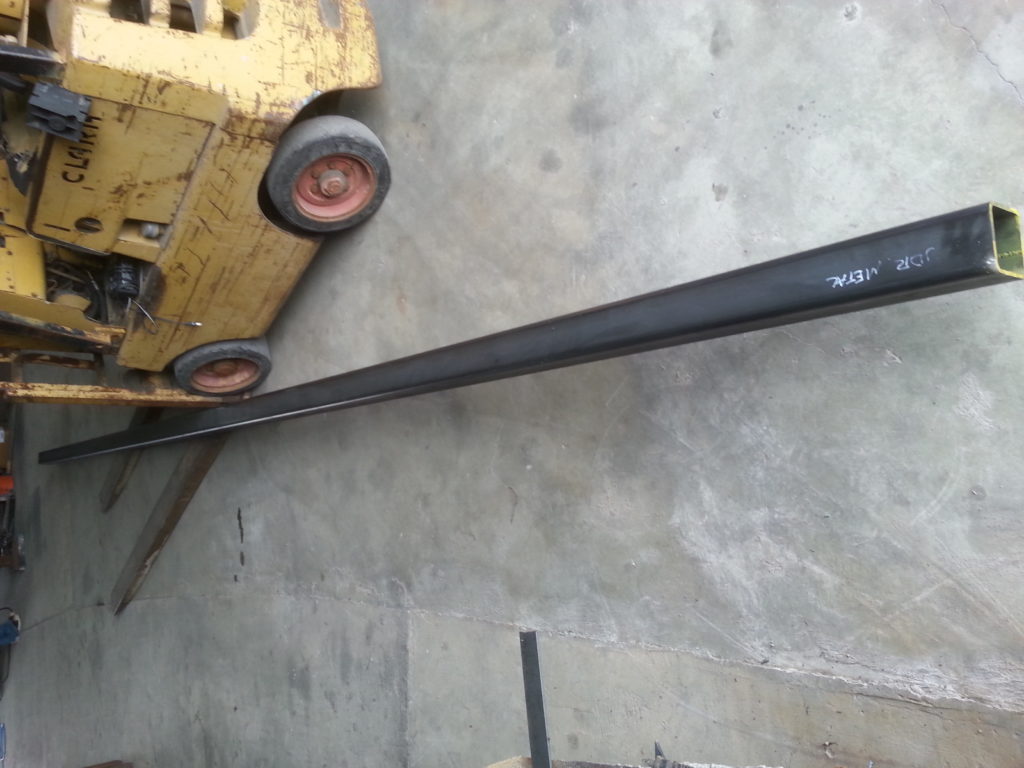 ---
Plasma Cut Flying Pheasant Silhouette
Cut from 1/8″ steel sheet and MIG welded in place to the gate arch.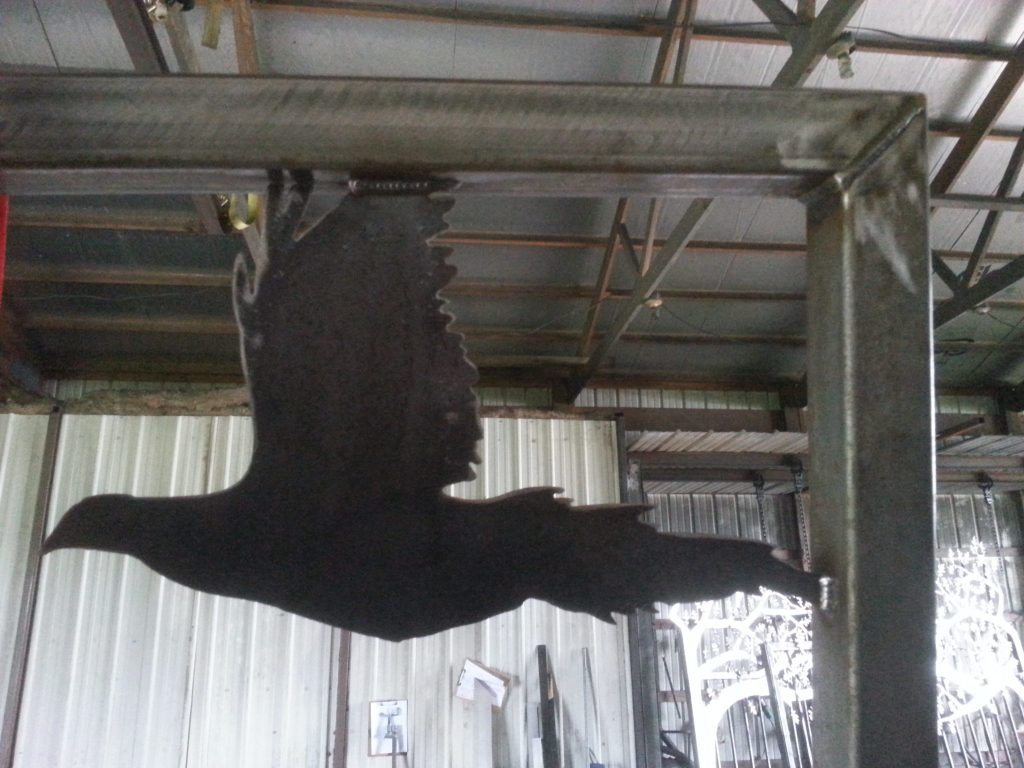 ---
Hinges are arguably the most important of the gate…that's why it's important to have adjustment built into the gate, as well as incredible strength. These custom-designed gate brackets are cut from super-duty 1/2″ thick steel plate with flawless welding to support and distribute the stresses the gate will endure over its lifespan. A threaded rod hinge mechanism will attach the gate to the posts.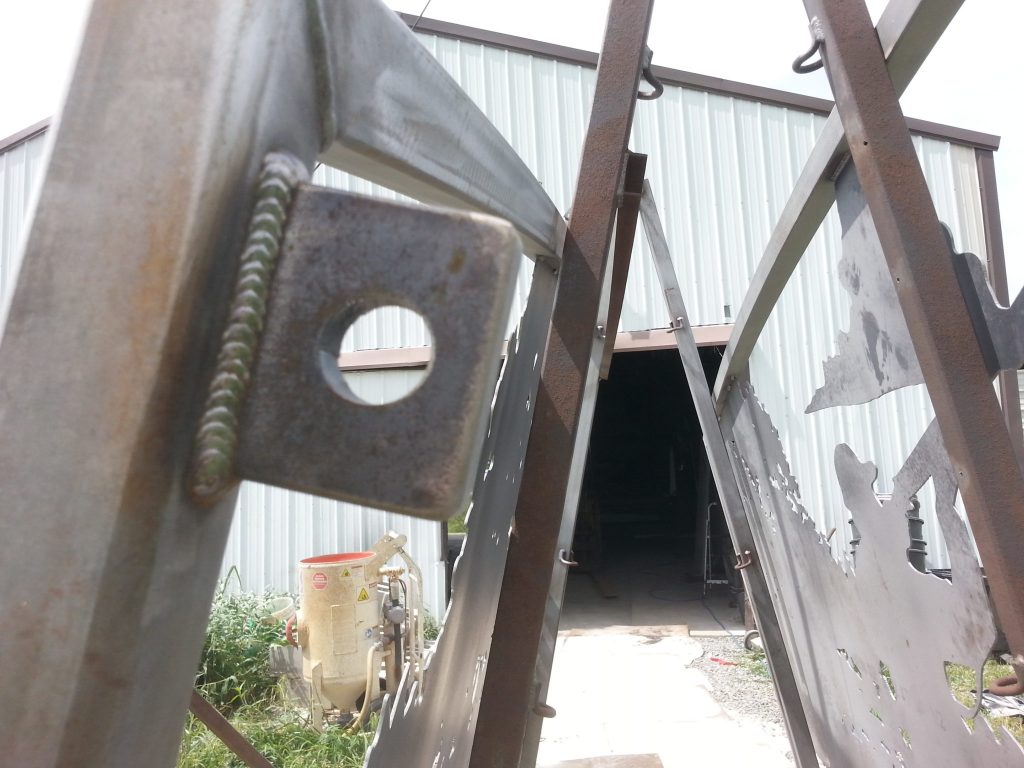 Check out some of our other Kentucky steel gates, custom-designed and built by JDR Metal Art.
Have an Inquiry? Get a Quote from Us!