Driveway Gate for Kansas Ranch Entrance by JDR Metal Art
Featuring Ranch Brand & Texas Longhorn Gate Silhouettes
This custom designed iron driveway gate is being shipped from Columbus, Ohio to the Lazy K Ranch in Kansas. It is built with sheet metal that is adorned with hand wrought Mexican clavos while the gate frame consists of 2 inch square tubing featuring  overlapping arches in the center. Both the tubing and sheet metal are all 1/8″ thick.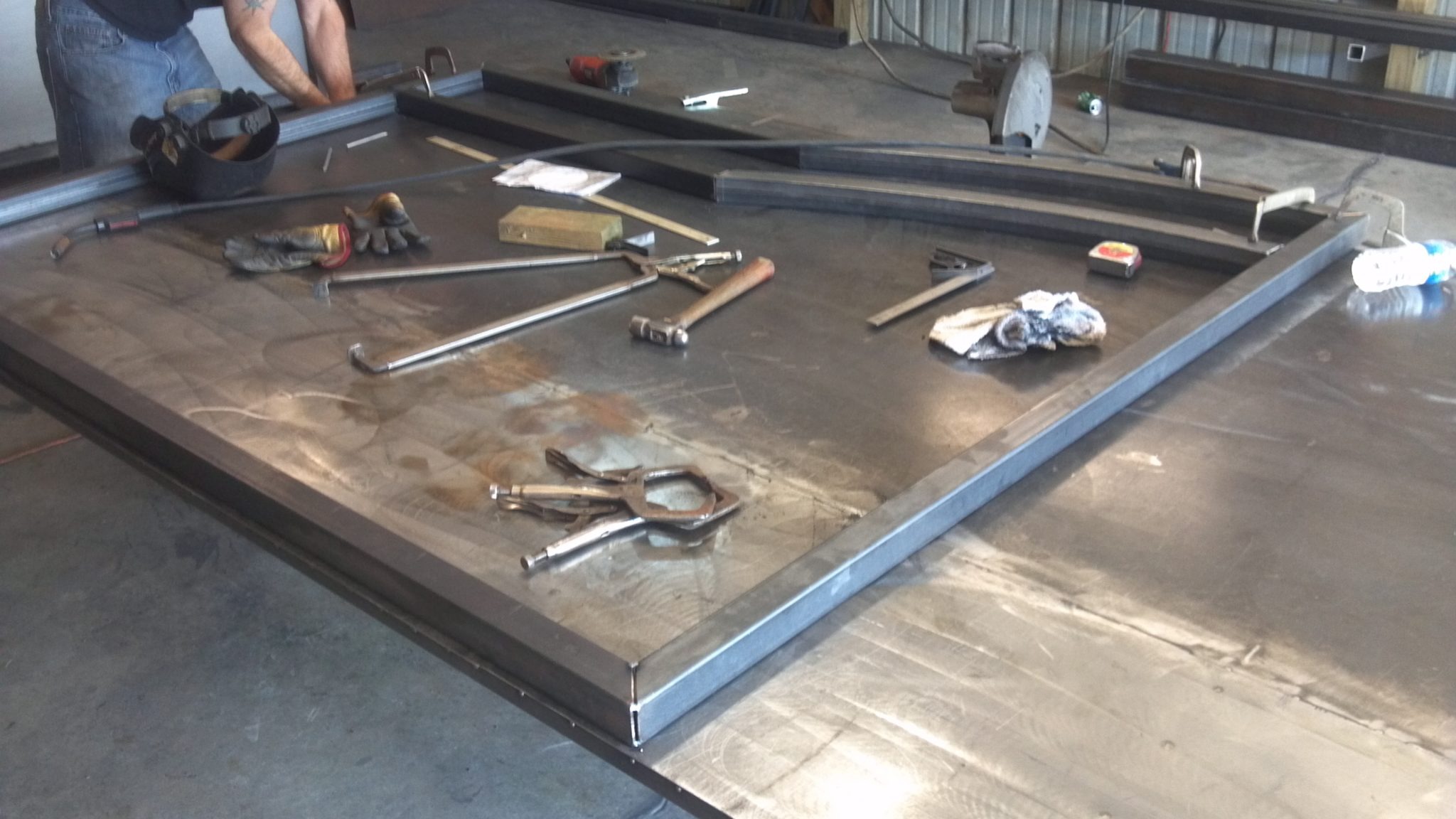 Mexican clavos
The sheet metal on each gate panel is covered with a total of five handmade Mexican clavos per left & right side.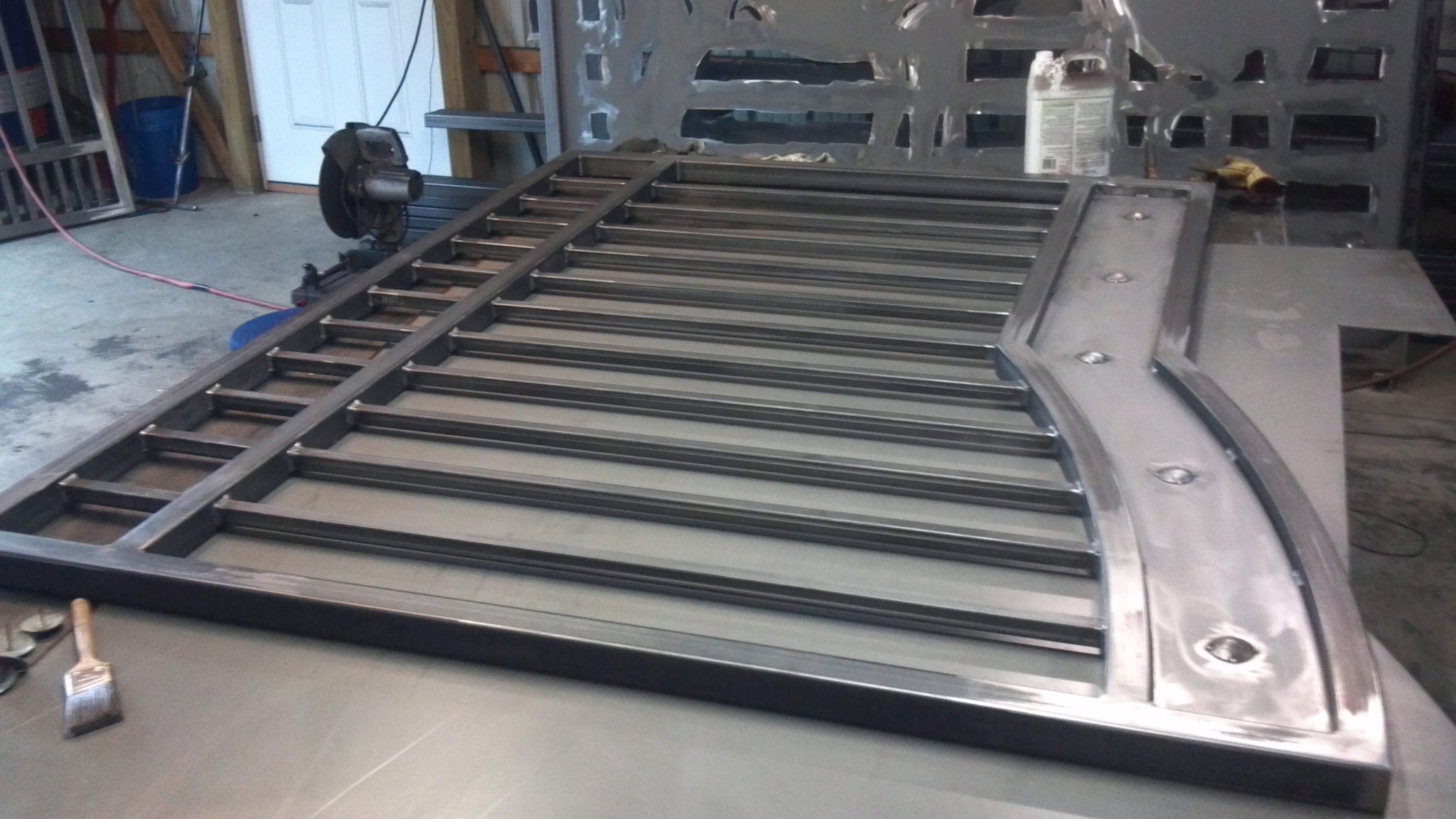 Custom Designed Longhorn Silhouettes
We plasma cut the longhorns about 12″ tall, also from 1/8″ material.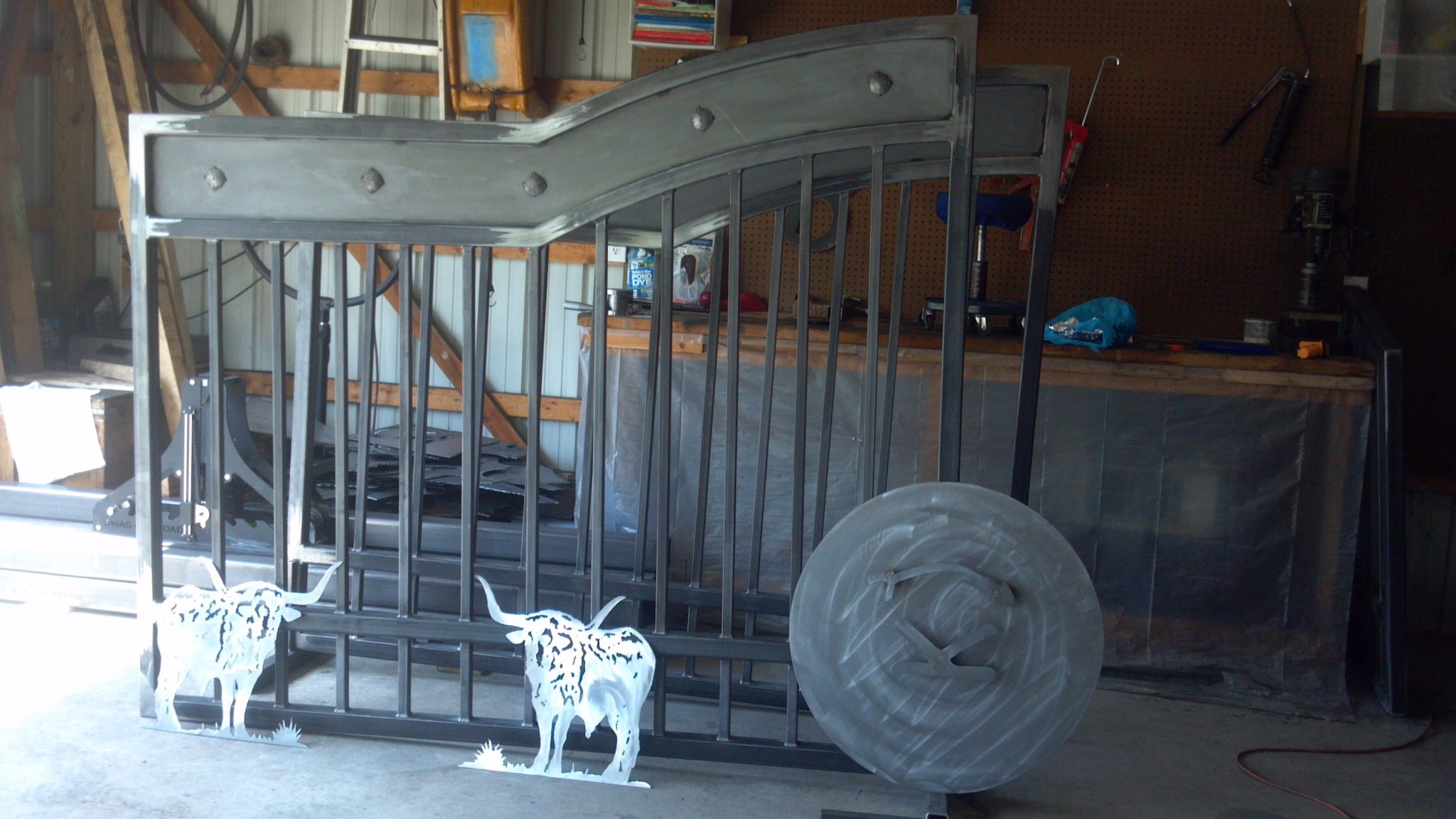 Metal Art Driveway Overhead Sign
This "KC Ranch" sign will be going between the longhorn silhouettes across the top of the driveway.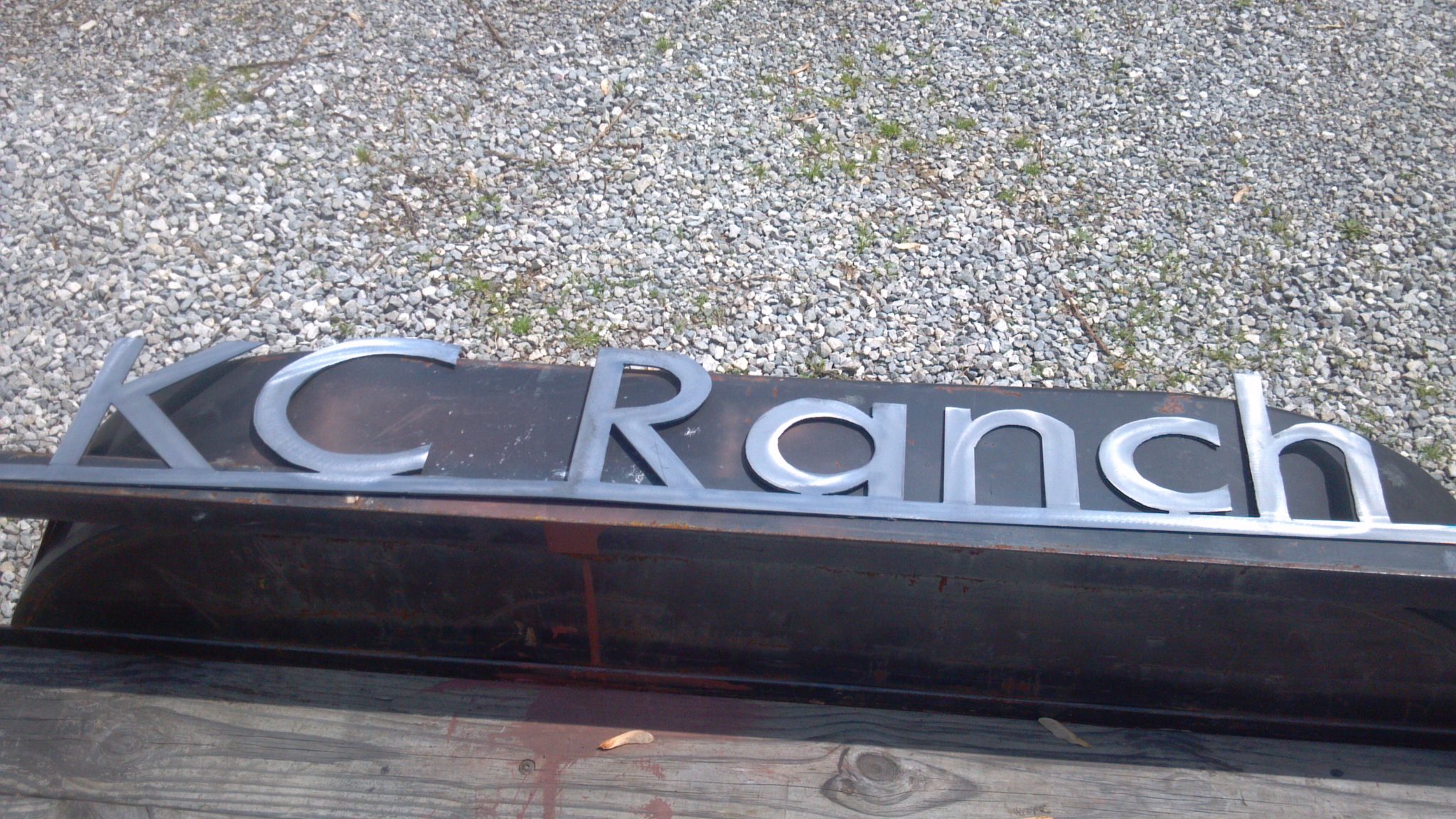 Lazy K Ranch brand
This heavy gage sheet metal circle has the customer's brand mounted to the front of it.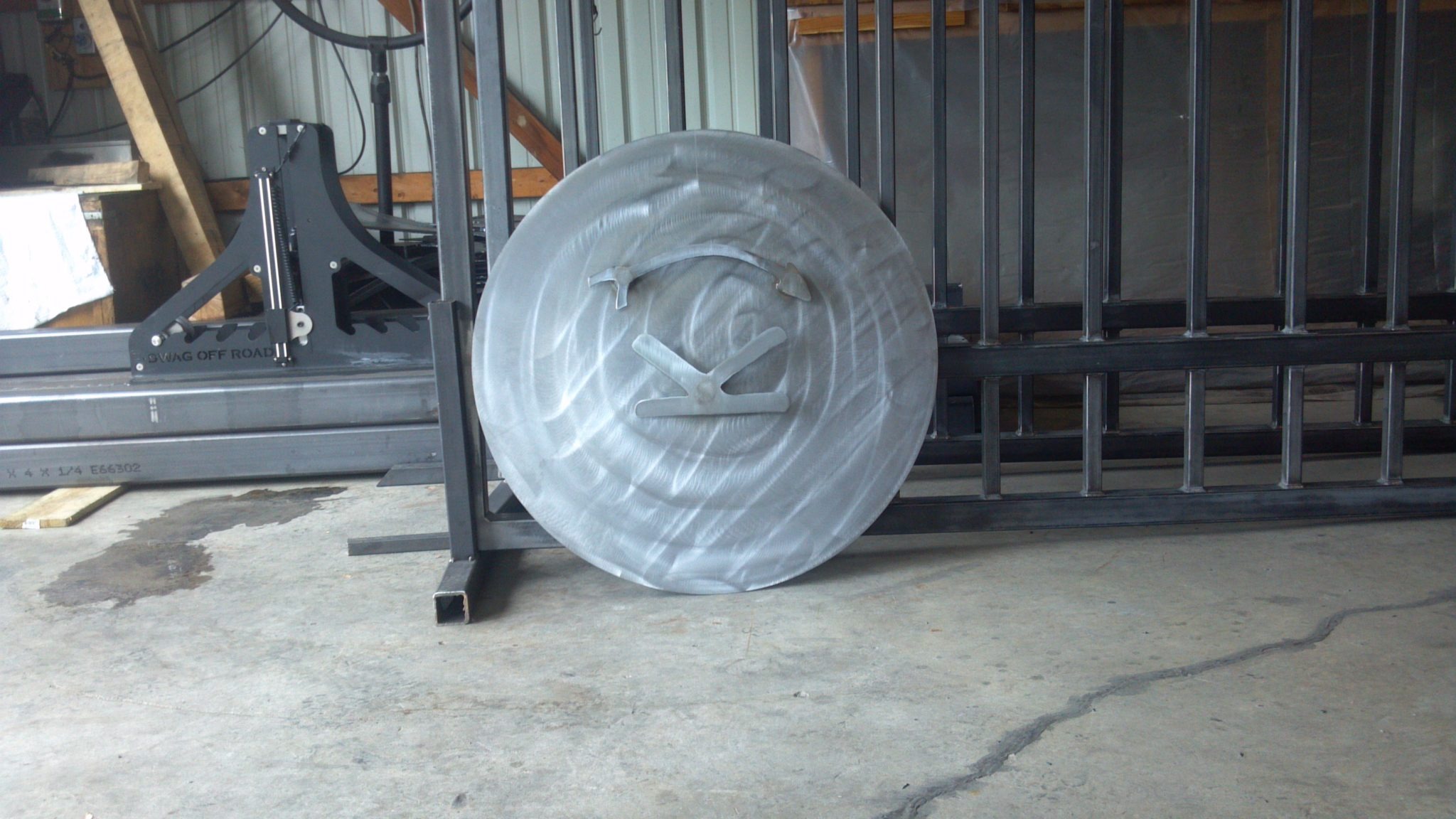 A pretty shade of…primer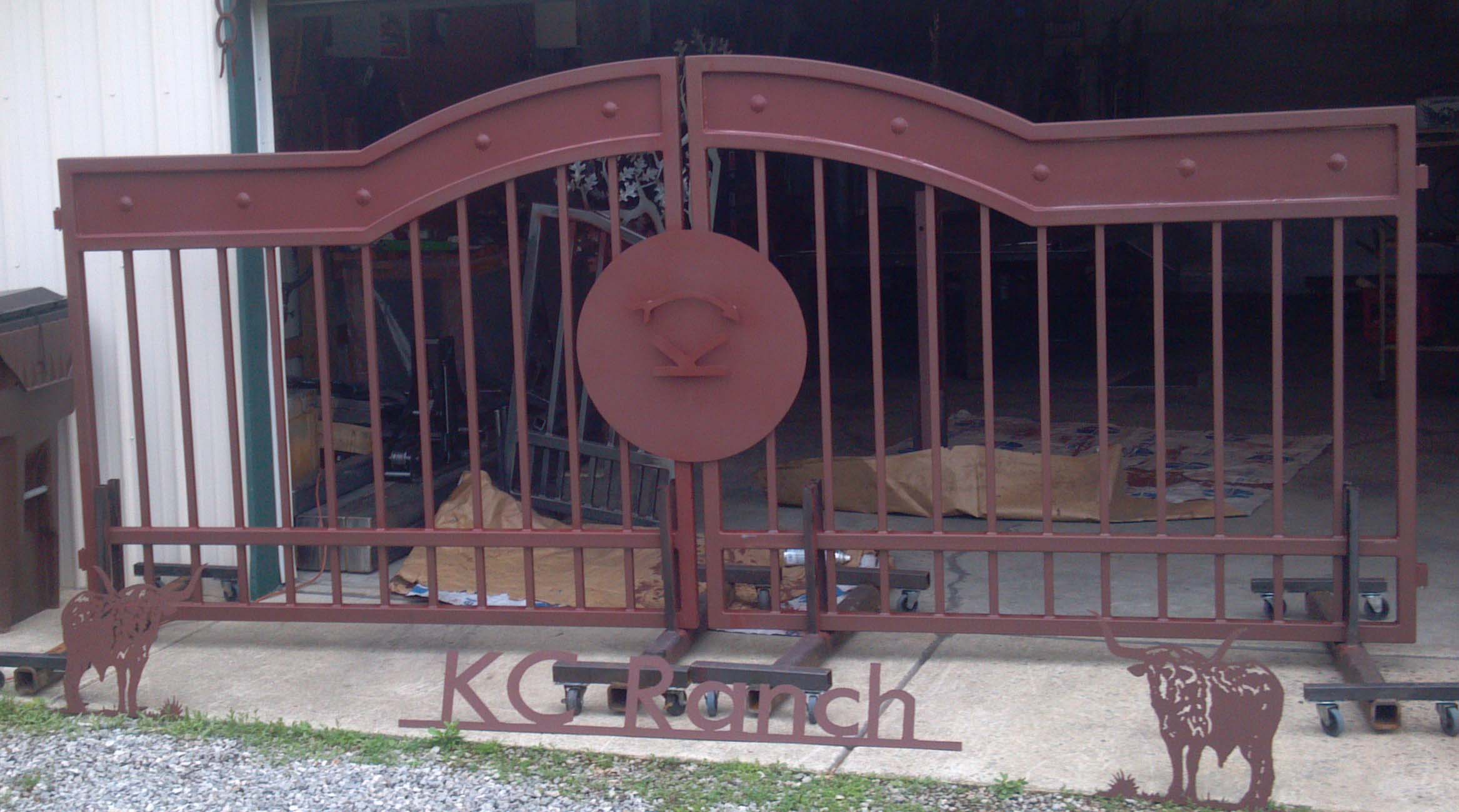 After a bath in Rustoleum metal primer…primer helps the top coat bond better to the steel and adds a layer of protection against rust and oxidation.
Custom Ranch Gate Designs
We design a wide variety of gates such as these or our horse silhouette gates, iron tree gates and decorative wildlife entry gates.You can learn more about getting your own custom design on our custom gate design info page.