Kansas City Custom Driveway Gates
Custom Steel Oak Tree Theme with Pickets
Here's another custom Kansas City driveway gate project designed & built by JDR Metal Art.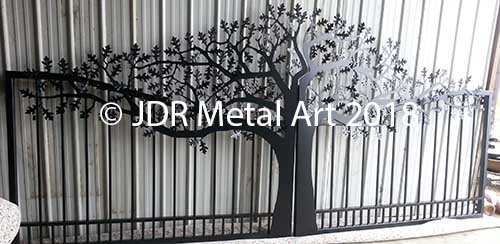 Highest Quality Welds & Smooth Metal Finish
All welds are professionally done by a highly skilled welder. All frame joinery is also ground smooth in the corners for a beautiful and completely finished look.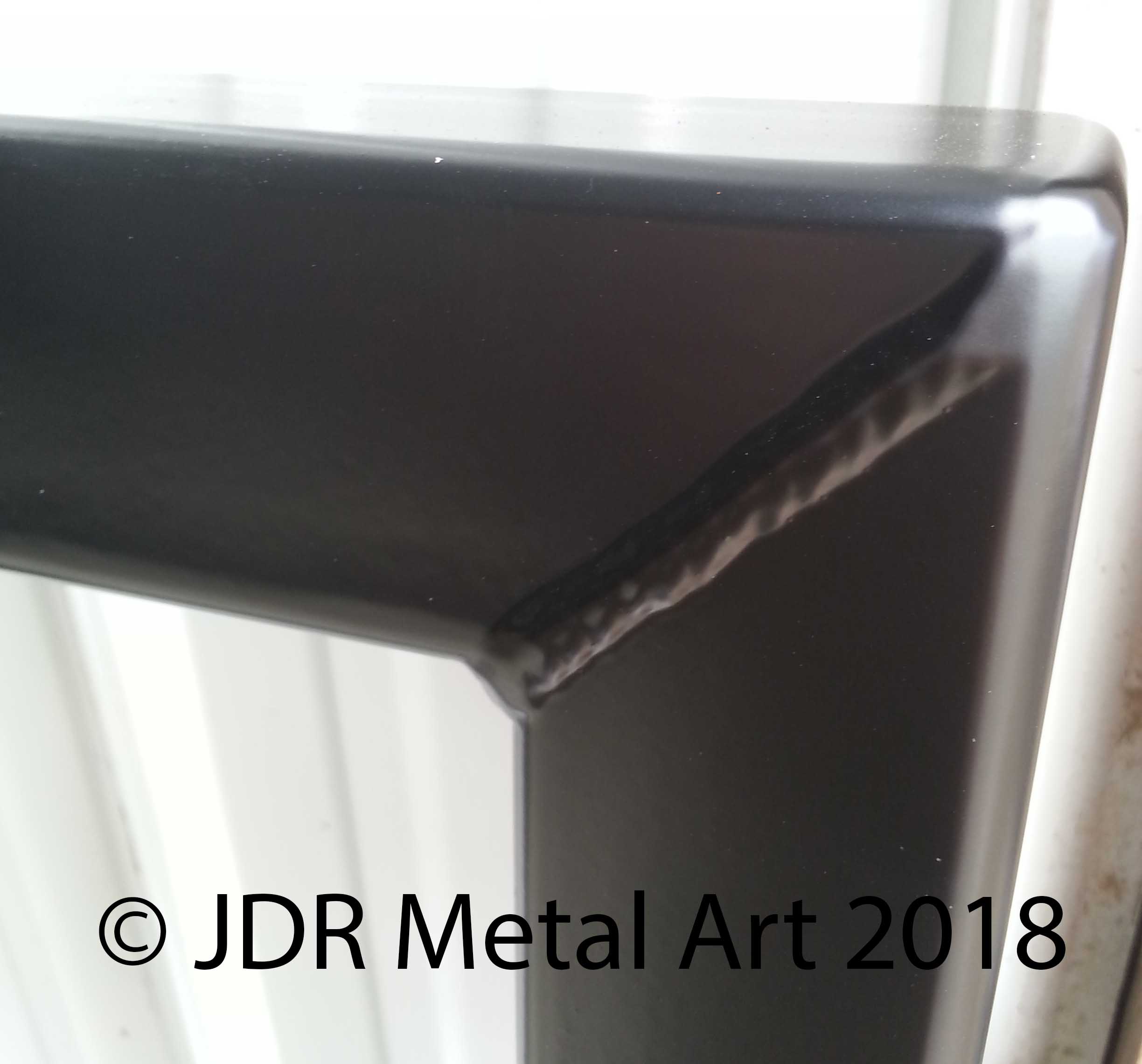 Heavy Duty Hinge Brackets
Hinge brackets are one of the crucial areas on any gate. They transfer all the force from the gate to the ground.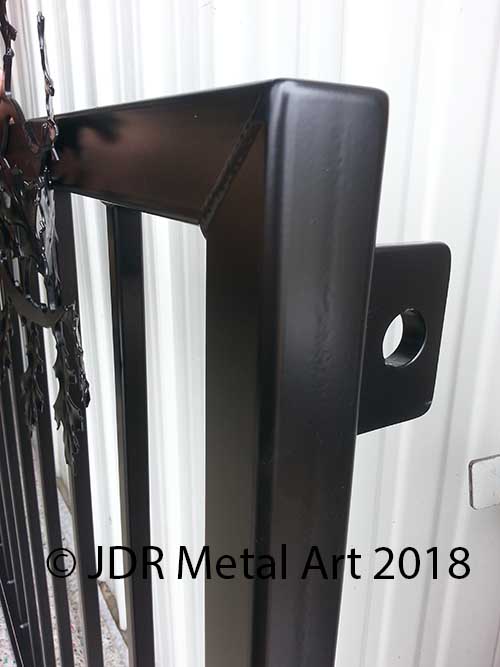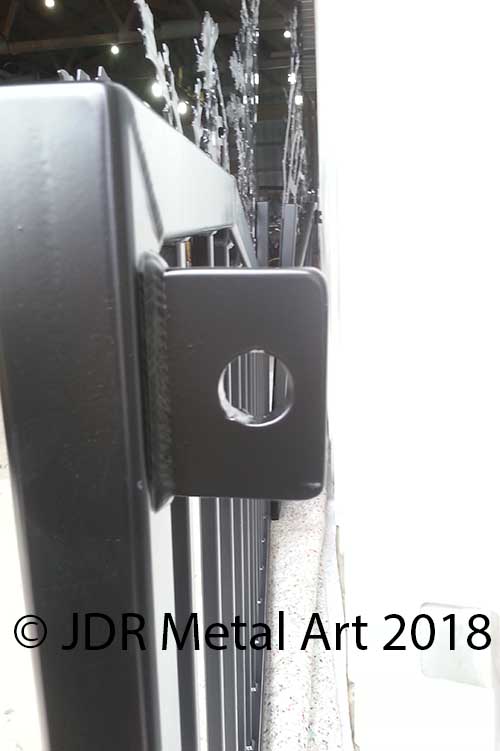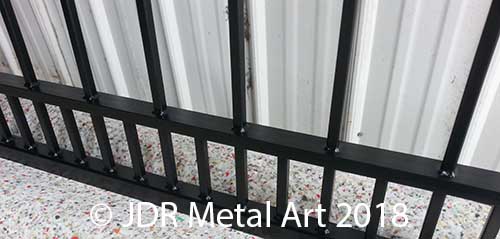 Perfectly Placed Oak Leaves
Each leaf is hand placed for maximum effect. The leaves are welded solidly in place.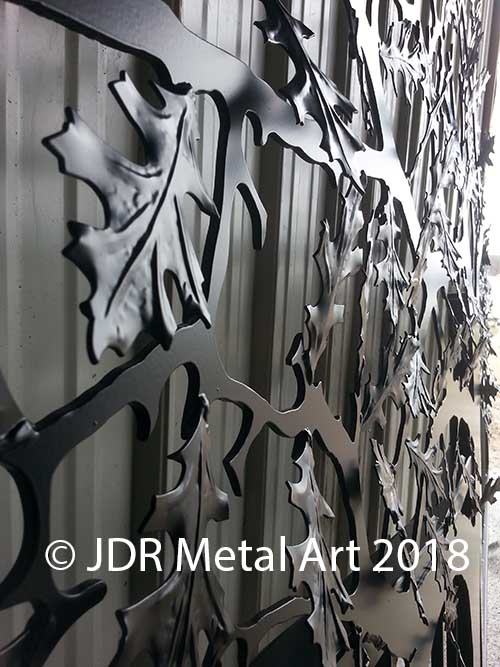 Preparing Shipment to Kansas City Customer