Rustic Driveway Gates
Sacramento, California Gate Created by JDR Metal Art
Featuring Plasma Cut Tree & Horses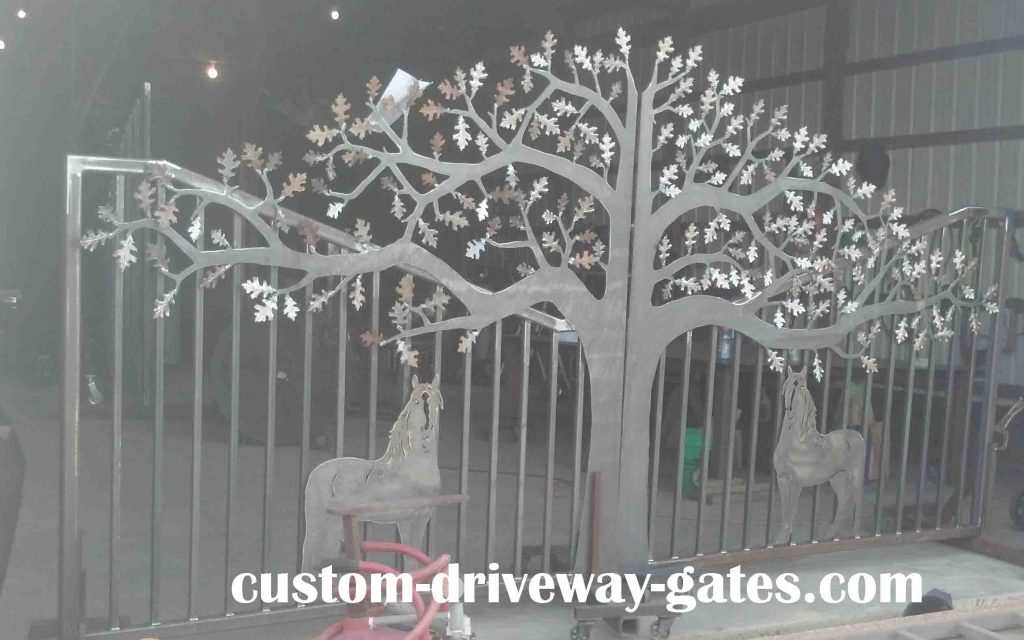 Here is a rustic driveway gate we recently custom built and shipped out to a California customer. The gate frame, pickets, and metal art elements are all built from heavy-duty mild steel tubing and sheet. Rather than being powder-coated, our client wanted these gates to rust naturally as they age outside. Soon they will take on a reddish-brown look.
18′ Dual Swing Driveway Gates
These "dual swing" driveway gate panels are each 9′ long in order to span the customer's 18′ wide driveway.
2000lb Rated Heavy Duty Gate Posts & Hinges
Each gate panel is mounted by heavy-duty gate hinges to 6×6″ square tubing posts. The hinges are adjustable so the gates can easily be leveled. With sealed roller bearings and a 2,000 lb, maximum load rating these hinges are far more than adequate enough to keep our customer's driveway gates swinging freely for many years to come.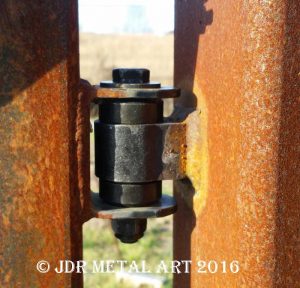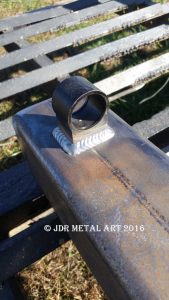 Other California Driveway Gate Projects we've recently worked on:
JDR Metal Art is a nationwide designer & supplier of custom driveway gates. We supply driveway gates to customers in all 50 states. Every gate we design is very important to us because we know that our customers are expecting to receive something they can't find anywhere else.