Lexington KY Driveway Gates
Racehorse & Horseshoe Entry Gate Theme
These Lexington KY driveway gates were custom designed for a residential entrance by JDR Metal Art. Being a dual-swing gate, each gate panel feature three race horses. A prominent horse shoe is in the center when the gates close. Each gate panel is approximately 7′ wide in order to span the customer's 14′ opening. The top of the gate is about 7′ tall.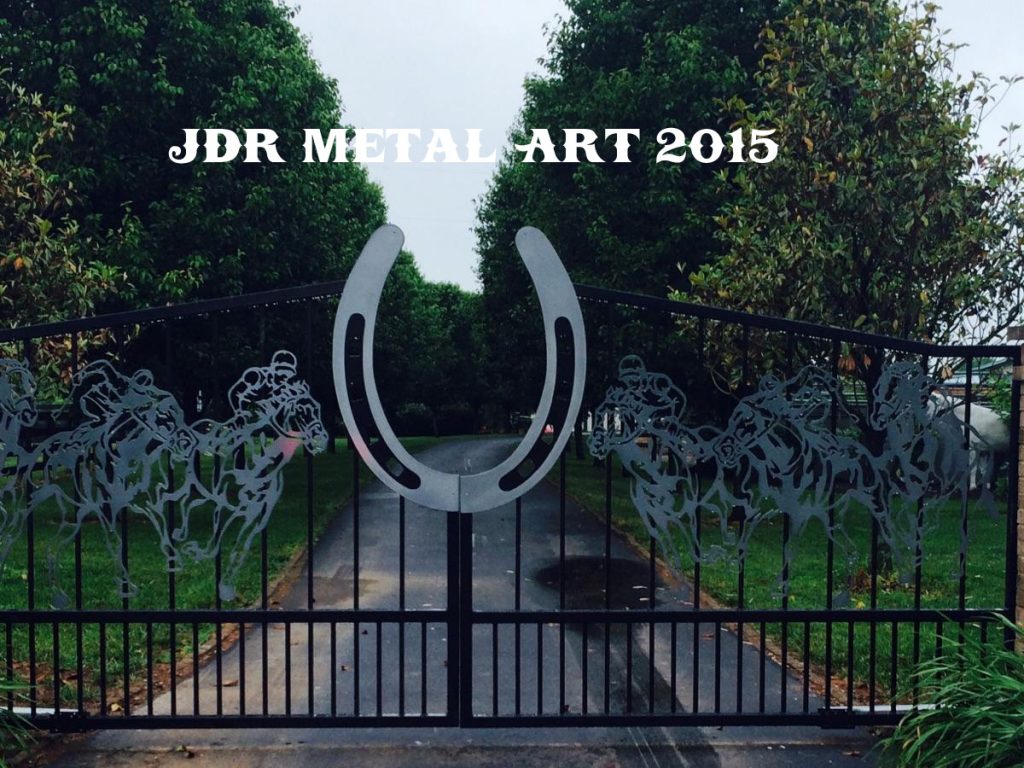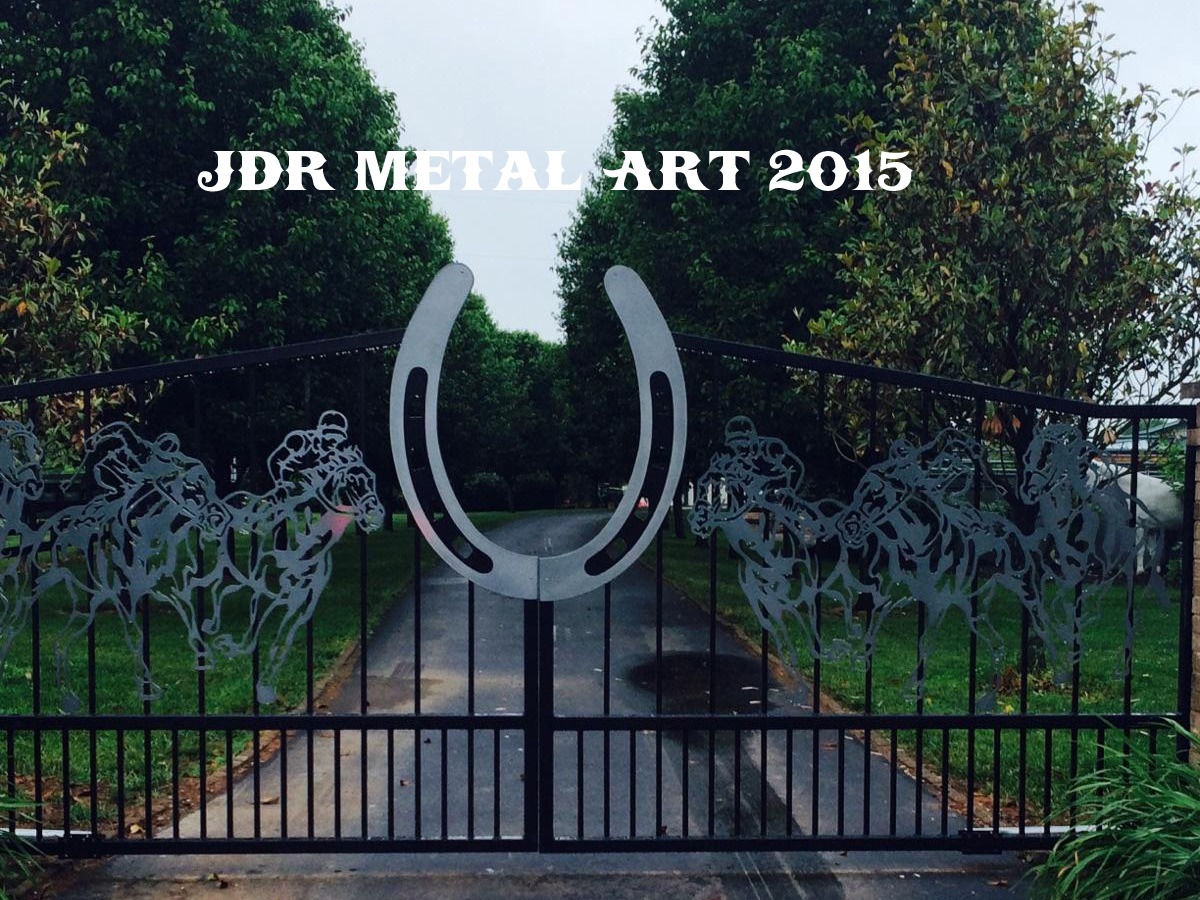 Custom Design & Metal Work
We worked with our client over the phone and via email to establish the design he wanted for his entrance. He is a horse farrier in the Lexington area and we were glad to be able to design a gate for him that really reflects his special background!
Metal Fabrication
Welding up the pickets on one of the gate panels. We use square tubing for the pickets and each picket is welded solid at all joints. We use a larger square tubing for the main frame of the gate panel. We use heavy gage tubing because lighter gauge materials used by other companies are less robust when it comes to being bumped around over the years. And it usually comes back to getting what you pay for!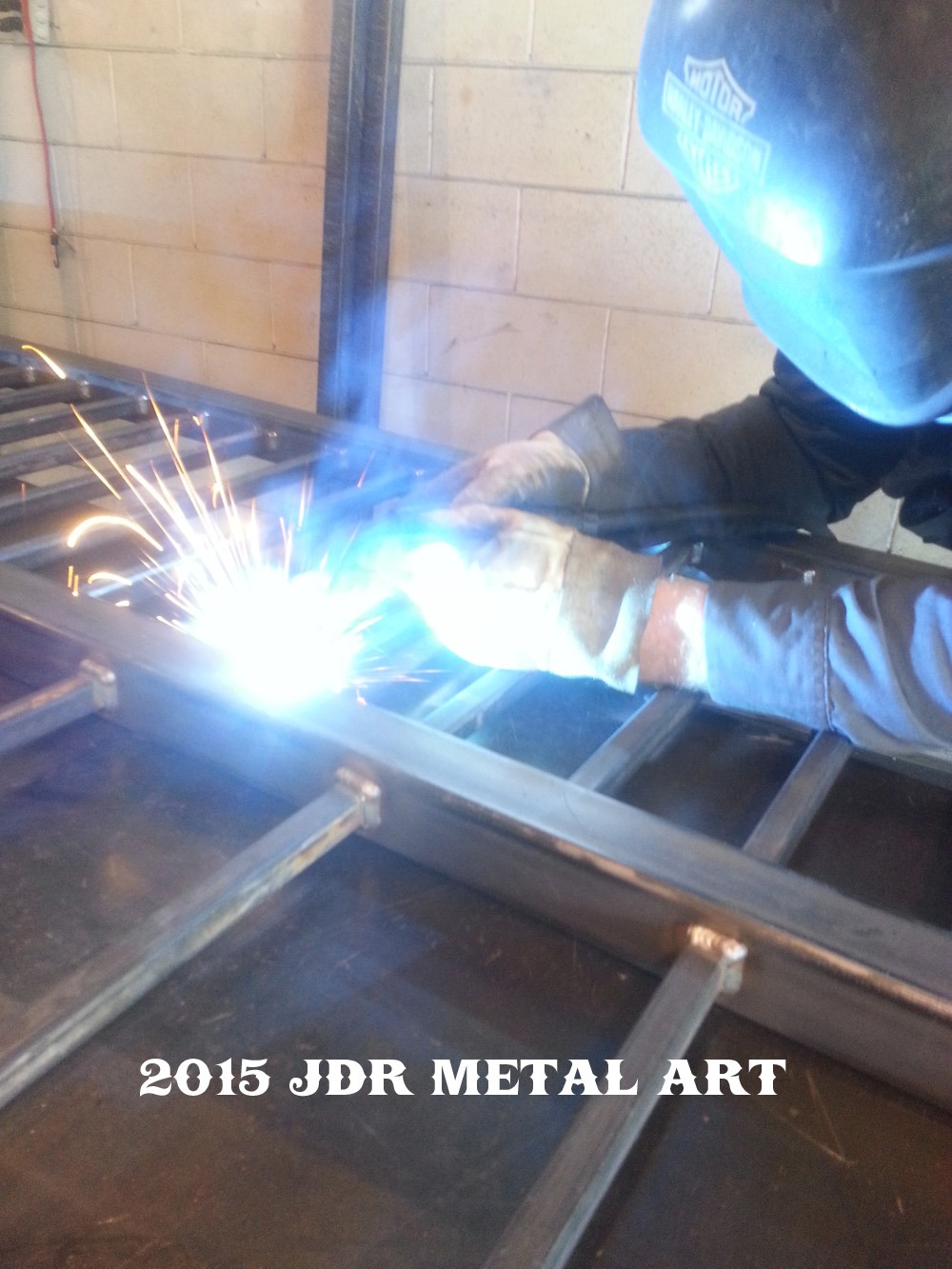 Picture of the back side of the gate, before we welded it up and cut the "nail" holes on the backing for the "horse shoe". A lot of time and effort goes into making all those welds look nice and pretty!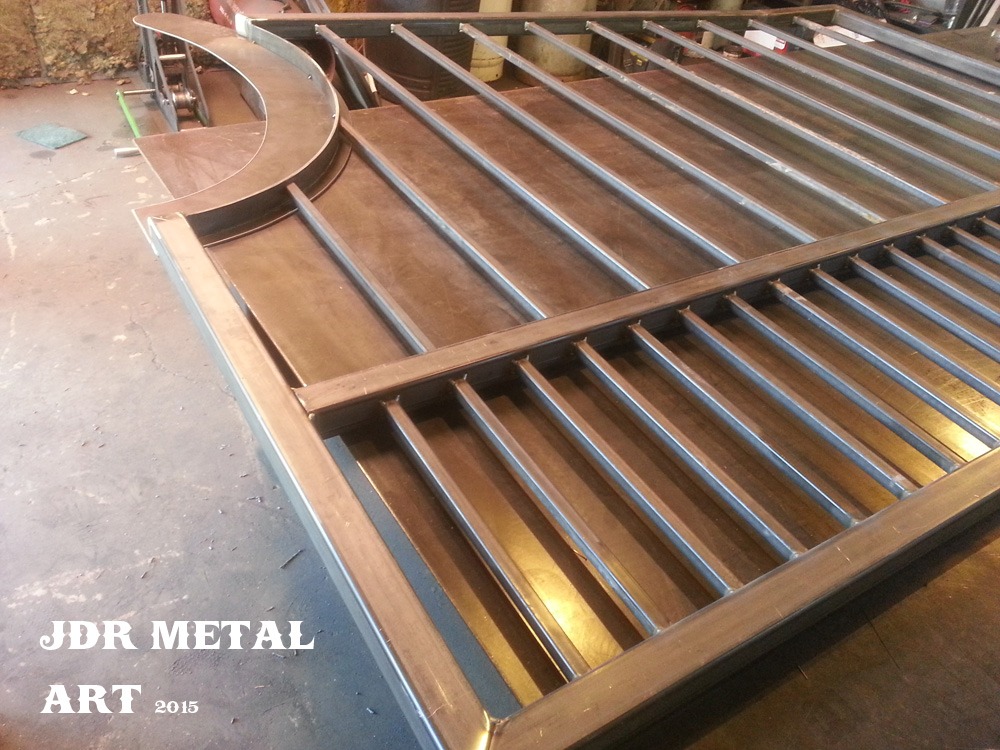 Here are the race horses which we plasma cut by hand. We use a plasma torch that is made in the USA by Hypertherm. They were sandblasted and then sprayed with zinc rich primer, chrome base coat and then a clear coat for a three layer powder coat finish.
Lexington KY Driveway Gates…Or Anywhere Else!
We build custom driveway gates for people from all over the United States, not just Lexington, KY! Wherever you live, let us design and build a gate that you won't be able to get anywhere else. We deliver our gates by freight or haul them to you ourselves. Of course you can also pick your gates up yourself from our shop in Ohio if you don't mind making the drive to see us!
To get a personalized quote now simply fill out the form below or give us a call or email!