JDR Metal Art makes getting custom-designed driveway gates simple and easy for everyone.
We work with clients from across the country to help them get a great-looking gate for an affordable price.
Knoxville TN Driveway Gates
This is an ornamental tree gate we built last winter for a client located in Knoxville, TN.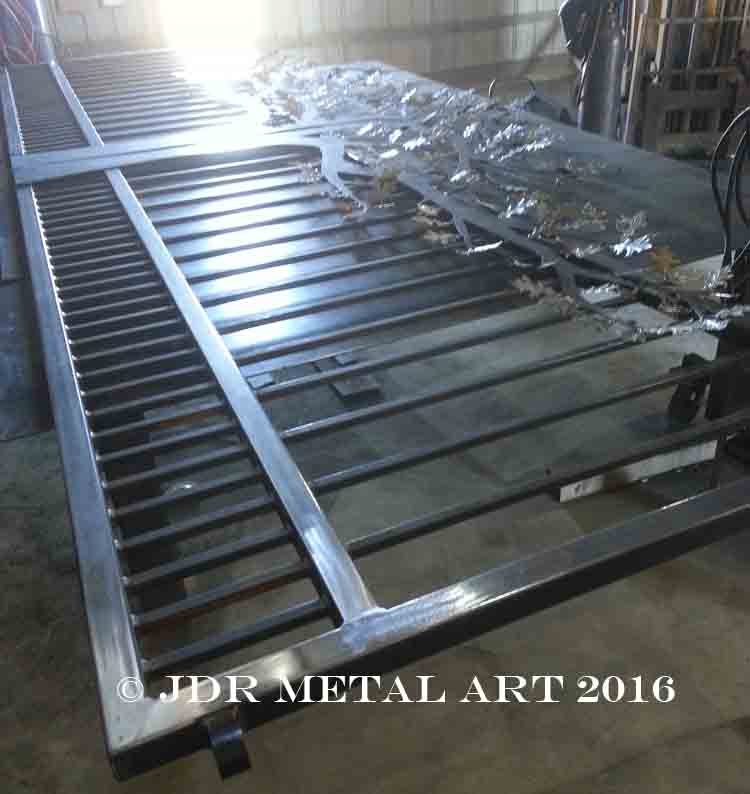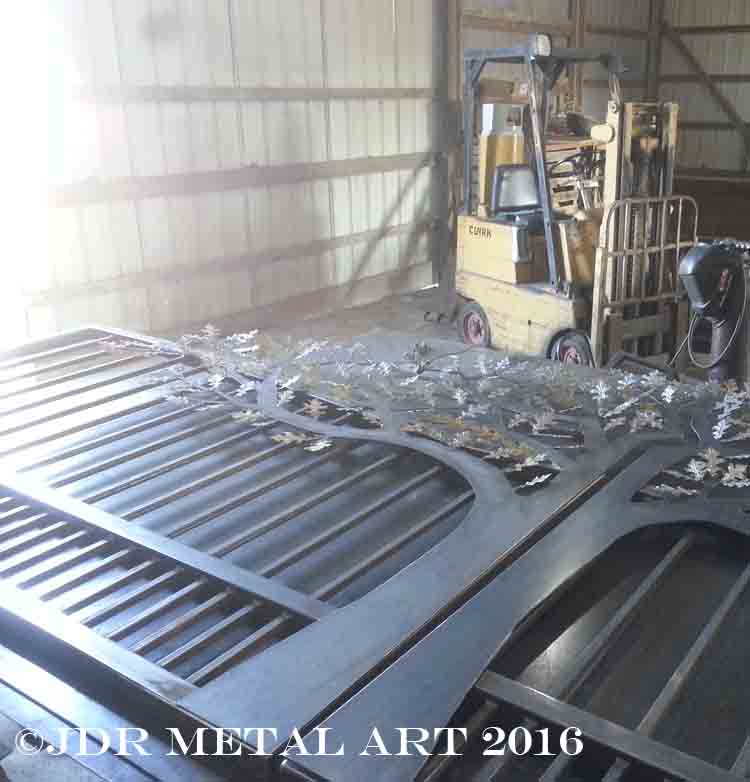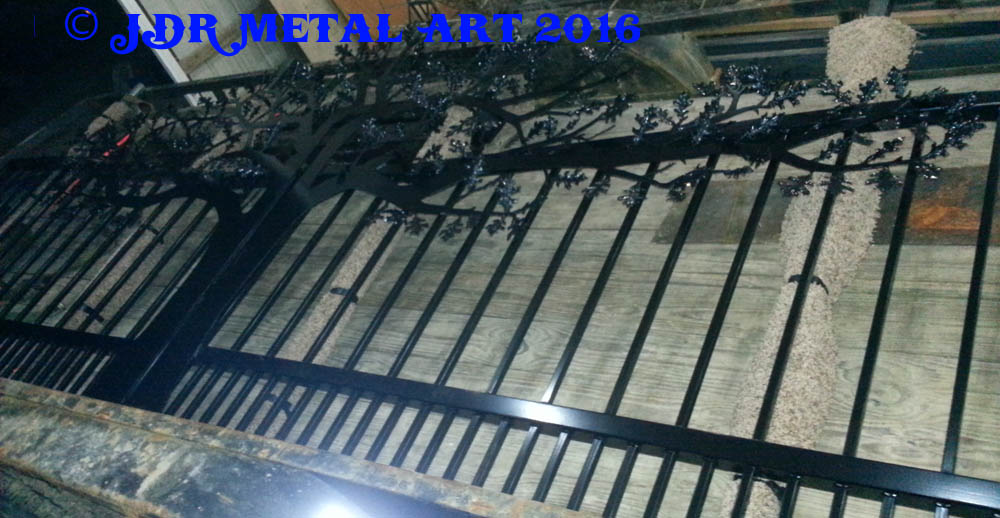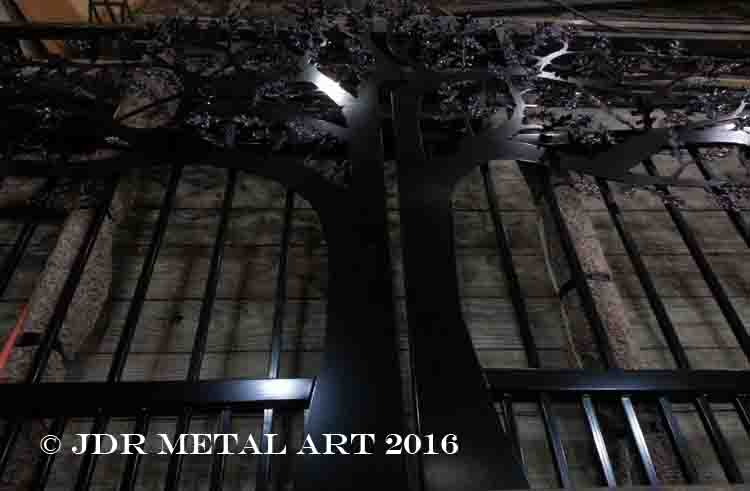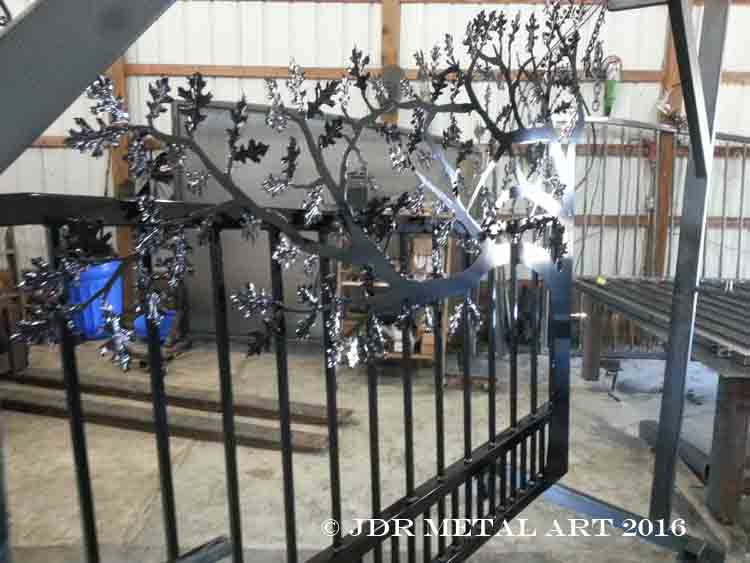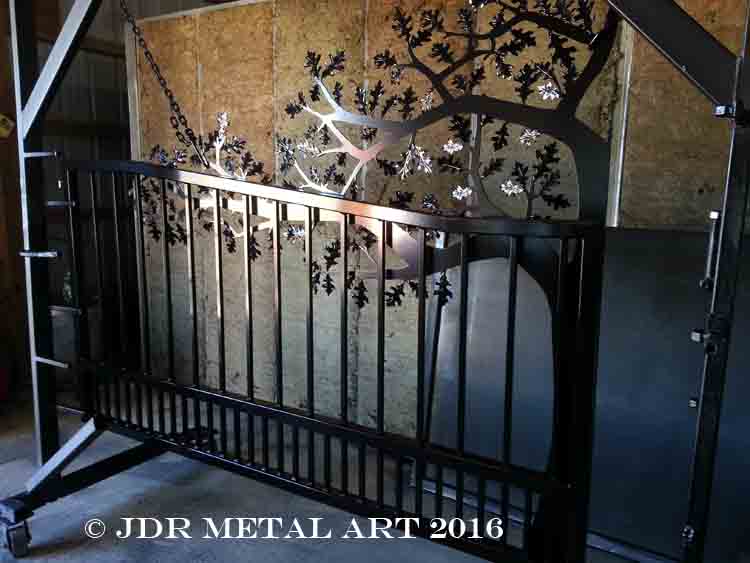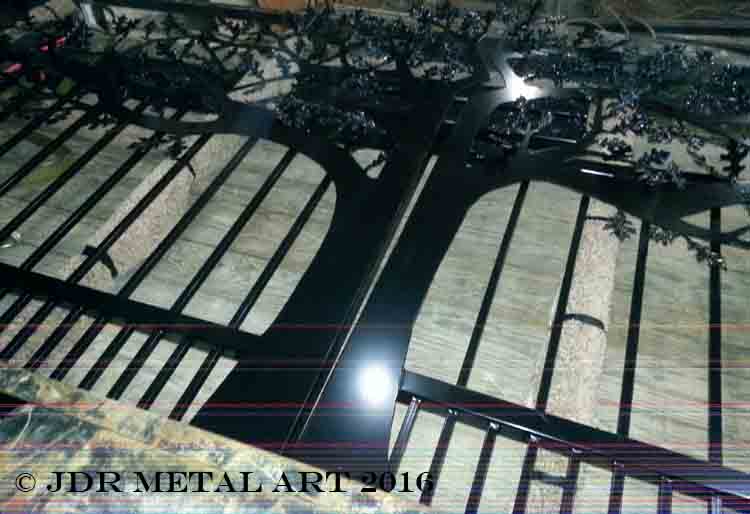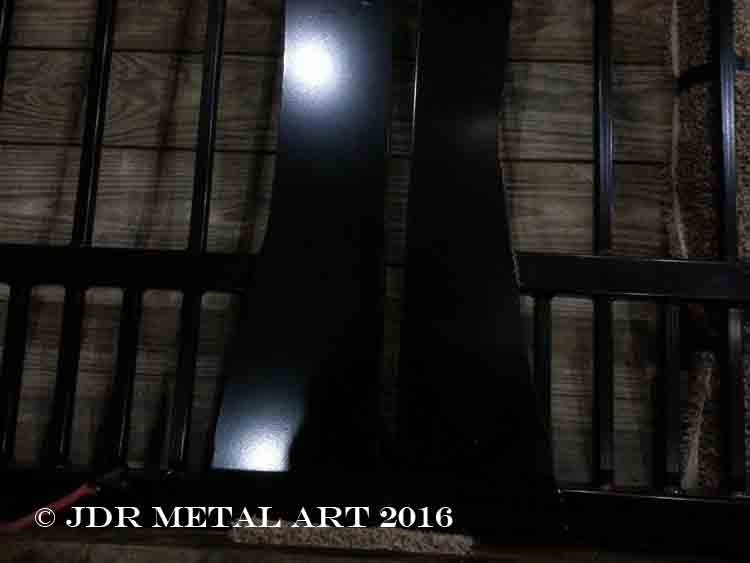 6×6 Driveway Gate Posts
These driveway gate posts are made from 6x6x1/4 steel tubing. They're powder coated with zinc rich primer and a topcoat to match the gates.
They would support much heavier gate panels if needed…nothing wrong with a little overkill 😉