Virginia Driveway Gate
16′ Single Swing Tree Design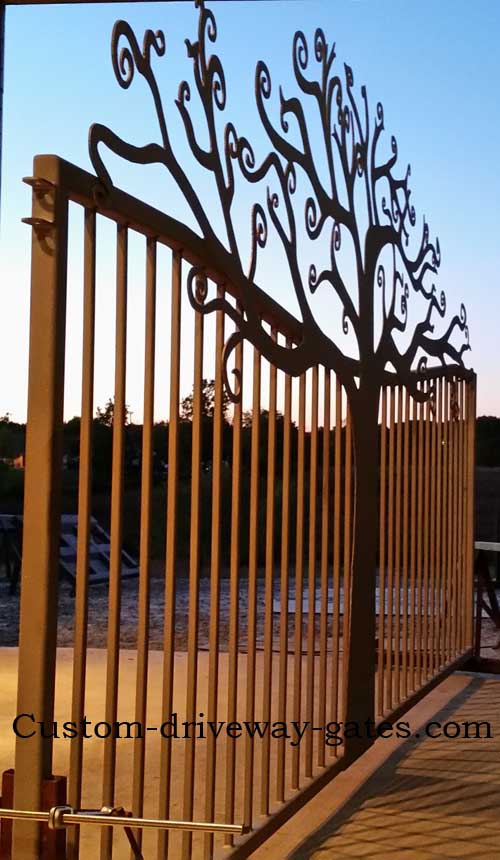 This artsy tree-themed driveway gate was built for a Virginia estate entrance. It totals 16′ wide by 8′ tall and weighs 350 lbs.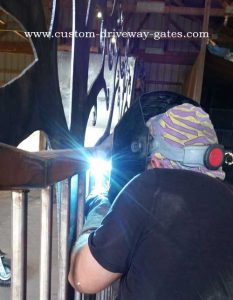 Metal Prep: The Foundation of an Exceptional Gate Finish
Sandblasting prepares the steel for the powder coat finish by removing rust, mill scale, and other soils from the surface. Here the plasma cut tree is getting cleaned up with a large supply of compressed air and silica sand.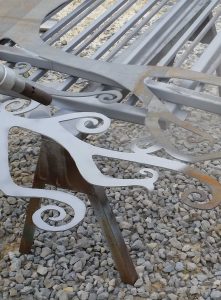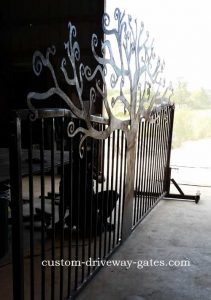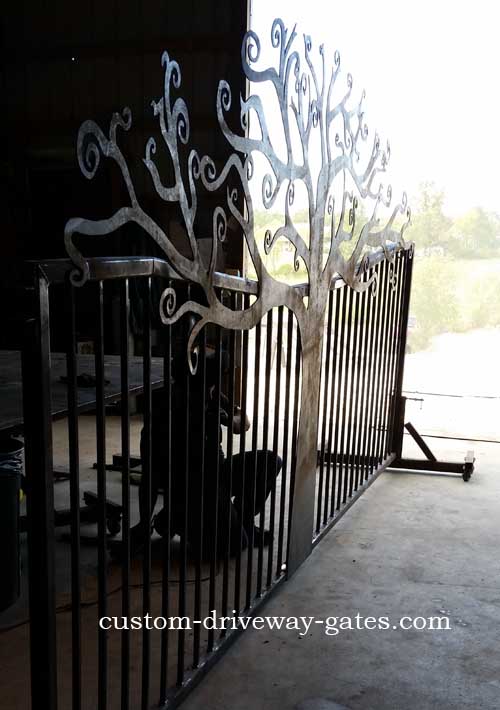 We Want Your Business!
Dear Customer,
Are you interested in having the best metal driveway gates built for your home, farm, ranch or estate? Thank you for considering JDR Metal Art for your customized metal driveway gate needs. We are excited to offer you a unique and personalized metal driveway gate design that will add both aesthetic and functional value to your property.
Our team of experienced expert designers and craftsmen specialize in creating custom metal driveway gates that reflect your unique style and preferences. We use high-quality materials, such as durable metals and powder coat finishes, to ensure that your gate is built to last beautifully for many years to come. We work closely with you to understand your specific needs and preferences, and we will provide you with a comprehensive design proposal that meets your requirements and budget.
We are confident that our custom metal driveway gates will exceed your expectations and provide a lasting value to your property. We look forward to working with you to create a beautiful and functional gate that reflects your unique style and enhances the security and privacy of your property.
Please do not hesitate to contact us if you have any questions or would like to schedule a consultation.
Best regards!
The Team at JDR Metal Art.