Driveway Gates and Access Control: Options for Securing Your Property
Are You Leaving Your Property Vulnerable? Discover the Best Access Control Options for Your Driveway Gate Today!
Introduction
Installing a driveway gate is one of the most effective ways to secure your property. Driveway gates offer an extra layer of protection, preventing unauthorized access to your property. But what are the best options for access control? This article will explore the different types of driveway gates and the most effective access control options.
Basic Types of Driveway Gates
The three basic types of driveway gates are swing gates, sliding gates, and overhead gates. Dual swing gates are the most popular, single swing gates are the second most common while sliding gates are better for limited space. Overhead gates are often used in commercial properties.
Access Control Options 
Access control options for driveway gates can be manual or automatic. Manual access control options include keyed locks and padlocks, which are inexpensive but less convenient. Automated access control options include keypad entry, remote control, card reader, voice recognition, and biometric access control.
Advantages of Automatic Access Control Systems
Automatic access control systems offer several benefits. For instance, they are more convenient and time-saving. With automatic access control, you can let authorized individuals in without being physically present. Additionally, automated access control systems provide enhanced security, as it's difficult for unauthorized individuals to bypass them. They also enable you to monitor and track access.
Considerations When Choosing an Access Control System 
When choosing an access control system for your driveway gate, several factors must be considered. The first is cost. You need to choose an access control system that's within your budget. The second is your security needs. For instance, you might need an access control system to differentiate between employees and visitors. The third consideration is the ease of use. Choose an access control system that's easy to use and does not require extensive training. Finally, consider how the access control system integrates with other security systems.
Maintaining Driveway Gate Security 
Maintaining driveway gate security is crucial. Regular maintenance and repairs are necessary to ensure your gate remains in good condition. Security system updates should also be carried out to ensure that your access control system is up-to-date. Monitoring and surveillance systems can also be installed to alert you in case of any suspicious activity.
Further Things to Consider:
Driveway gate sensors: Another option for access control is driveway gate sensors. These sensors detect when a car is approaching the gate and automatically open it. They are convenient and require no physical input from the driver. However, they are less secure than other access control options and can be prone to false triggers.

Intercom systems: Intercom systems can be installed at driveway gates to allow communication between visitors and property owners. They are useful for verifying visitors' identities before granting access. They can also be integrated with other access control systems for added security.

Backup power: It's essential to have a backup power source for your driveway gate in case of power outages. This will ensure that your access control system remains functional even during emergencies.

Gate material: The material of your driveway gate can affect its security and durability. Materials such as aluminum and steel offer good security and are long-lasting. Wooden gates are also popular but require more maintenance.

Maintenance frequency: Regular maintenance is crucial for properly functioning your driveway gate and access control systems. The frequency of maintenance will depend on various factors such as the gate material, frequency of use, and weather conditions. Following the manufacturer's recommended maintenance schedule is important to ensure optimal performance.
By considering these additional points, you can ensure that your driveway gate and access control system are even more effective in securing your property.
Conclusion 
In conclusion, driveway gates offer an effective way to secure your property, and automatic access control systems provide enhanced security and convenience. When choosing an access control system, consider cost, security needs, ease of use, and integration with other security systems. Finally, make sure to maintain your driveway gate security by carrying out regular maintenance and repairs, and upgrading your security systems as necessary. With these considerations in mind, you can effectively secure your property with a driveway gate and access control system.
---
Thinking about buying and installing a drive way gate?
A quality driveway gate adds a layer of protection to your property, your family and your privacy. A driveway gate is a stark portal between public and private. It provides a  firm line of demarcation in the mind.
You might want to check out our following articles to learn more:
Learn More About Steel, Wrought Iron & Aluminum Entry Gates:
Nearly all of our gate designs can be built from either steel or aluminum. What's the distinction? We've got a short primer on the difference between steel vs. aluminum driveway gates.
Steel Custom Driveway Gates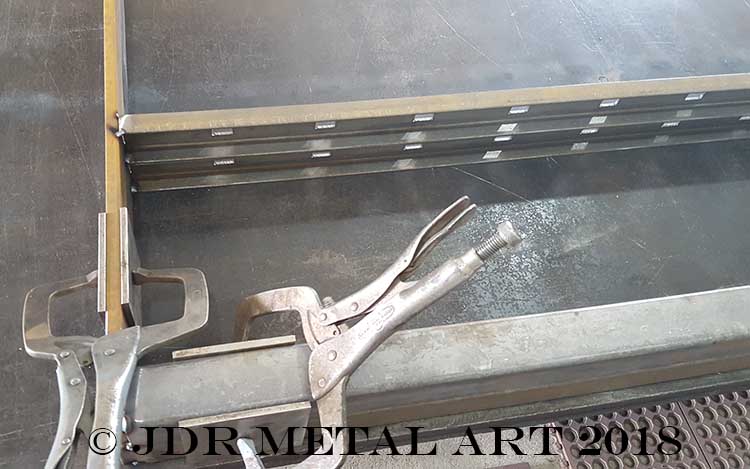 We most commonly create steel driveway gates because they are so strong and durable. Much like its precursor iron,  steel is more susceptible to corrosion than aluminum when exposed to moisture and oxygen.
Aluminum Custom Driveway Gates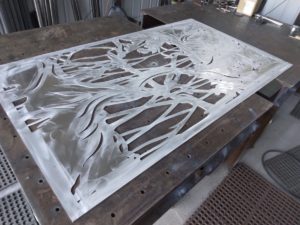 When the situation calls for it, we also build custom-aluminum driveway gates. Aluminum gates are a good choice for those who need a lighter gate or heightened corrosion resistance. Aluminum is less than half the weight of steel and has a very high strength to weight ratio. Although aluminum doesn't actually "rust" it will still corrode in the form of "white rust" when not properly coated.
Custom Wrought Iron Driveway Gates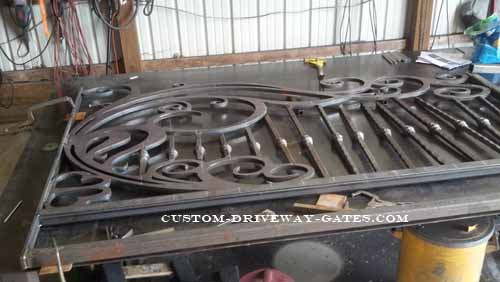 We also build custom wrought iron driveway gates. These are typically very heavy gates that require a large gate opener, thus adding expense to the project.
---
Let's Team Up to Create The Perfect Gate for Your Property Entrance:
Dear Friend,
Are you interested in having the best metal driveway gates built for your home, farm, ranch or estate? Thank you for considering JDR Metal Art for your customized metal driveway gate needs. Whether you are in Valdosta, Georgia or anywhere else in the US, we are excited to offer you a unique and personalized metal driveway gate design that will add both aesthetic and functional value to your property.
Our team of experienced expert designers and craftsmen specialize in creating custom metal driveway gates that reflect your unique style and preferences. We use high-quality materials, such as durable metals and powder coat finishes, to ensure that your gate is built to last beautifully for many years to come. We work closely with you to understand your specific needs and preferences, and we will provide you with a comprehensive design proposal that meets your requirements and budget.
We are confident that our custom metal driveway gates will exceed your expectations and provide a lasting value to your property. We look forward to working with you to create a beautiful and functional gate that reflects your unique style and enhances the security and privacy of your property.
Please do not hesitate to contact us if you have any questions or would like a free consultation.
Best regards!
The Team at JDR Metal Art.
Call Today: 888 998 4283 (GATE)