West Virginia Driveway Gates
Recently at JDR Metal Art we built this handmade West Virginia driveway gate with some design help from our clients. They gave us some photos of a turkey tom and hens, as well as a whitetail doe, which we added into modified version of our standard silhouette style deer driveway gate.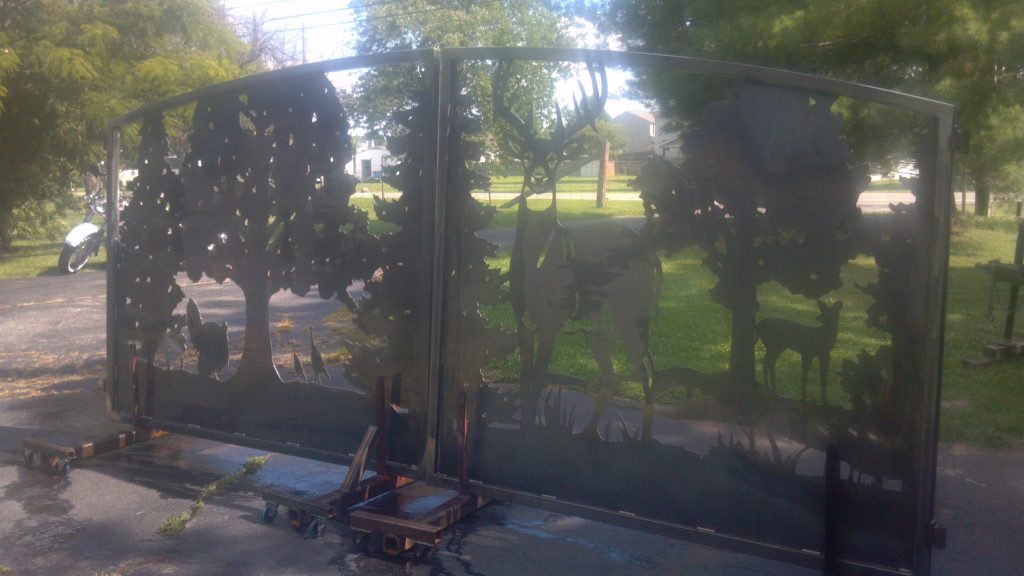 Being a dual swing gate, each panel is 7′ wide and weighs about 200 lbs. We used 1/8″ thick steel for the gate material. We supplied heavy duty 4×4 steel posts with 1/4″ thick walls, as well as J-bolt hinges rated for 600 lbs per side. We powder coated everything with a black super durable polyester finish. The clients then came and picked up the finished product. They hung the gates themselves and had a professional gate opener installer wrap up the project with automated openers.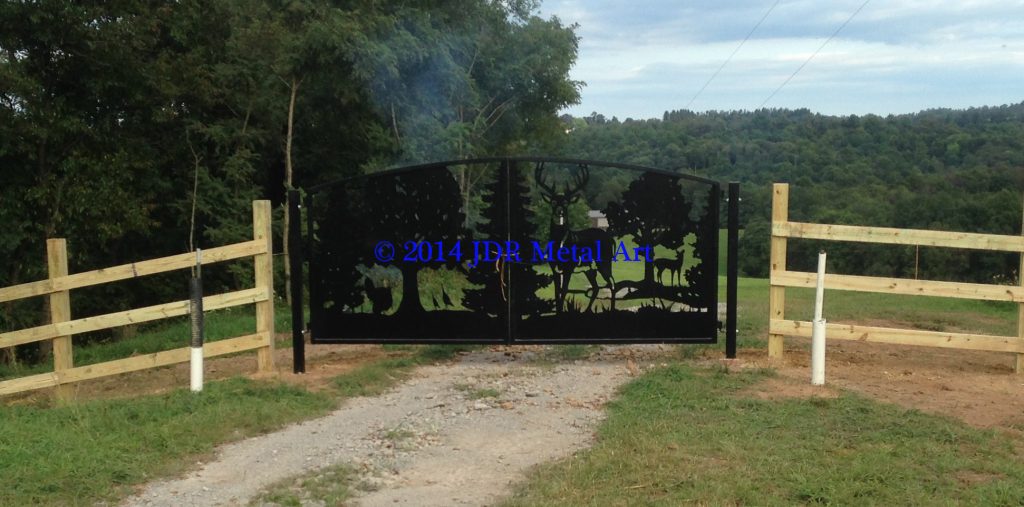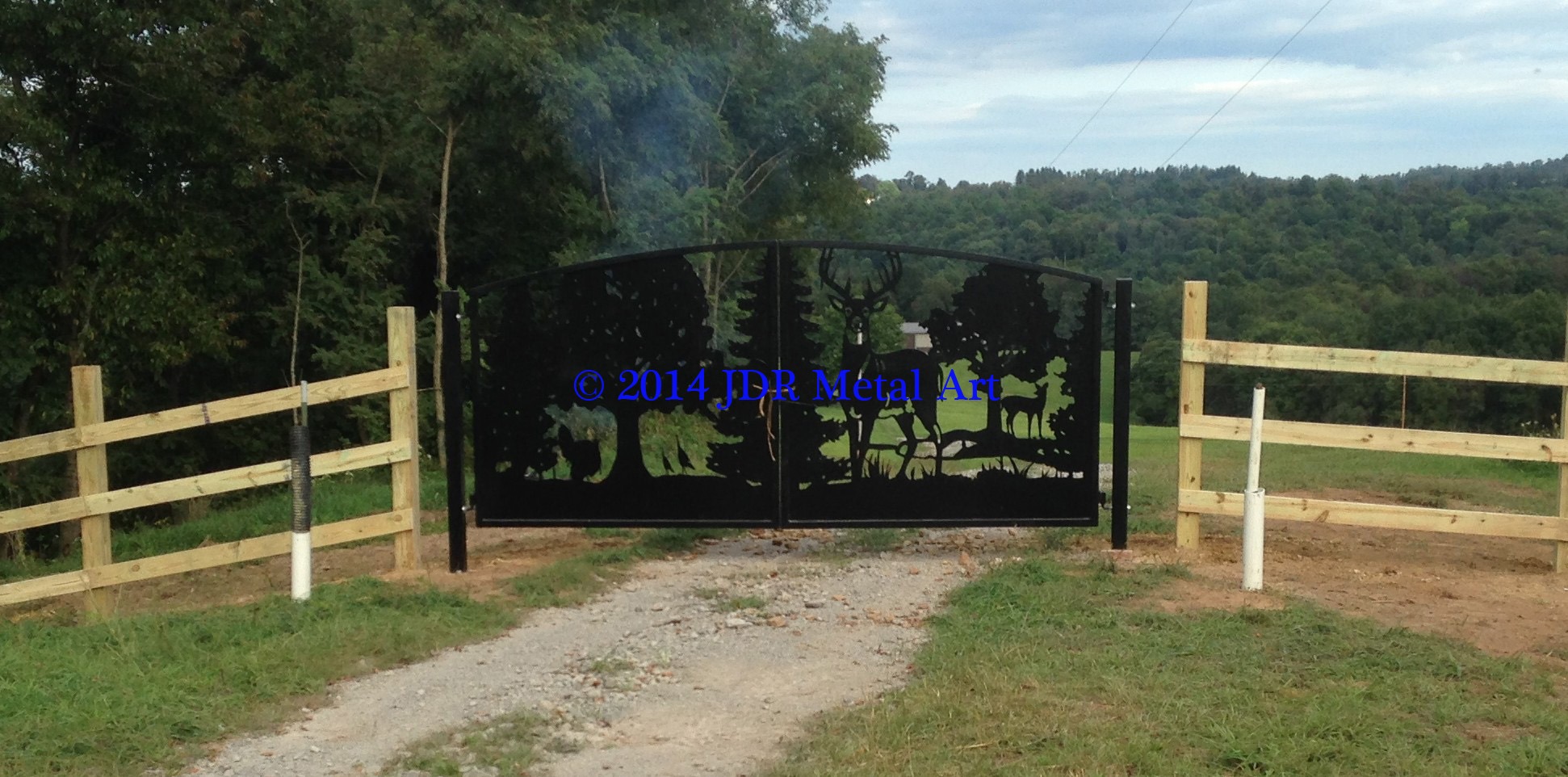 Custom Iron Driveway Gate Designs
We offer many varieties of custom gates to folks in West Virginia (and everywhere else). Using our custom gate design process makes it easy for you to have a personalized driveway gate of your own. There is no design fee if you choose an existing design. We offer designs for everything from deer and wildlife to horses and trees. All our gates add security, beauty, and otherwise increase the value of your property. Contact us today to get started on your own security gate!
We Want Your Business!
Dear Customer,
Are you interested in having the best metal driveway gates built for your home, farm, ranch or estate? We'd love to hear about your upcoming driveway gate project! We build custom driveway gates for people just like you from all over the United States. We are able to make any metal driveway gate design that you can imagine! And we have some of the most competitive pricing nationwide! Thank you for considering JDR Metal Art for your customized metal driveway gate needs. We are excited to offer you a unique and personalized metal driveway gate design that will add both aesthetic and functional value to your property.
Our team of experienced expert designers and craftsmen specialize in creating custom metal driveway gates that reflect your unique style and preferences. We use high-quality materials, such as durable metals and powder coat finishes, to ensure that your gate is built to last beautifully for many years to come. We work closely with you to understand your specific needs and preferences, and we will provide you with a comprehensive design proposal that meets your requirements and budget.
We are confident that our custom metal driveway gates will exceed your expectations and provide a lasting value to your property. We look forward to working with you to create a beautiful and functional gate that reflects your unique style and enhances the security and privacy of your property.
Please do not hesitate to contact us if you have any questions or would like to schedule a consultation.
Best regards!