Aluminum Driveway Gates – JDR Metal Art
Custom Florida Keys Entry Gate Project
Palm Tree & Fence Design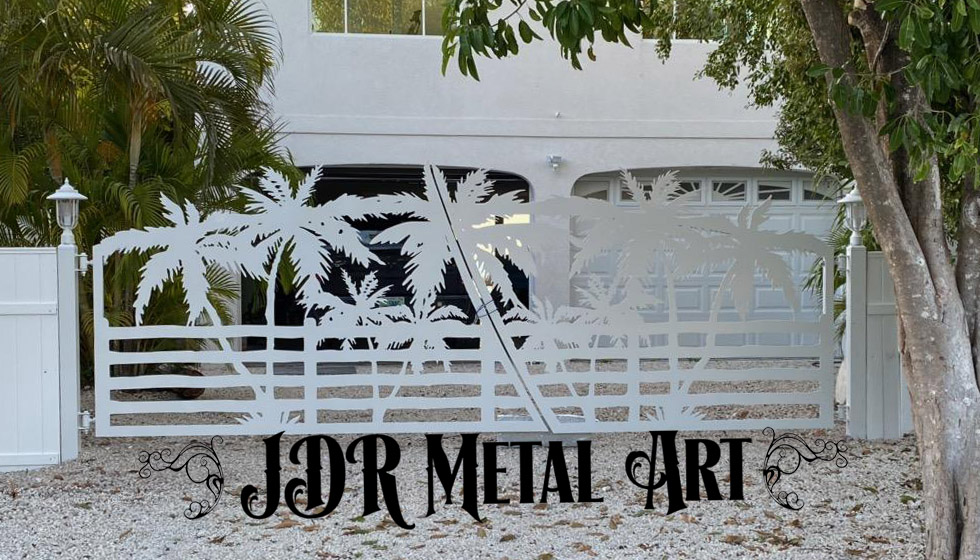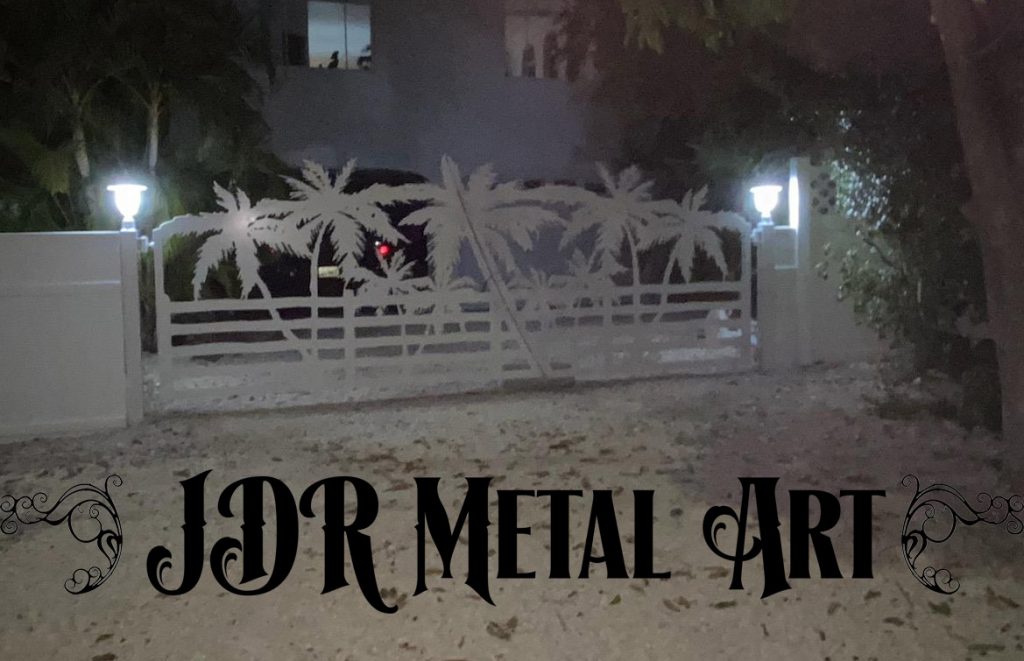 These unique dual-swing, marine-grade aluminum driveway gates were custom designed, plasma cut, built and powder coated by JDR Metal Art.
They were then crated and shipped via FedEx Freight to our client in the Florida Keys.
Plasma Cutting The Artwork
Here is the plasma torch.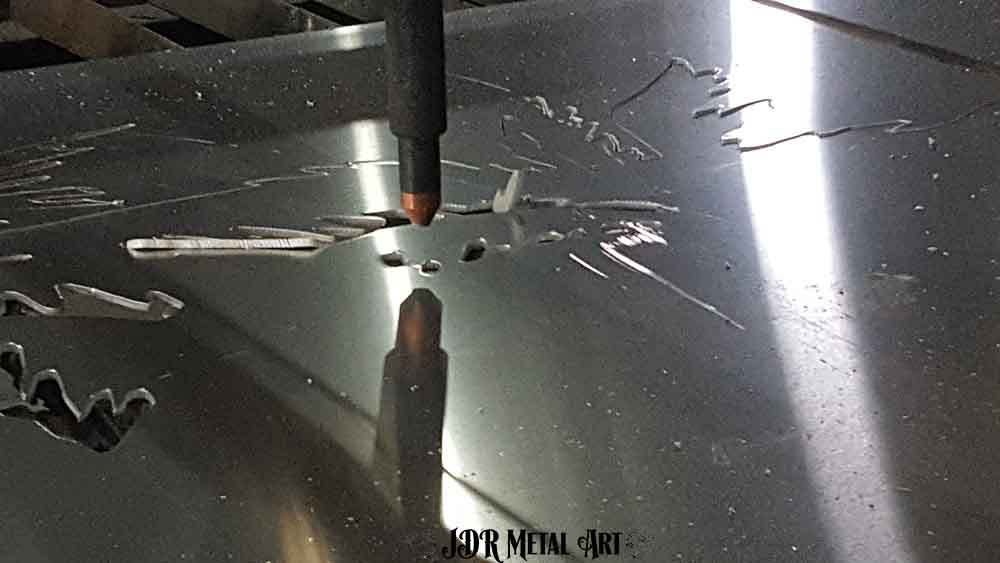 Plasma cutting uses an electrical arc and a stream of air to cut through the aluminum.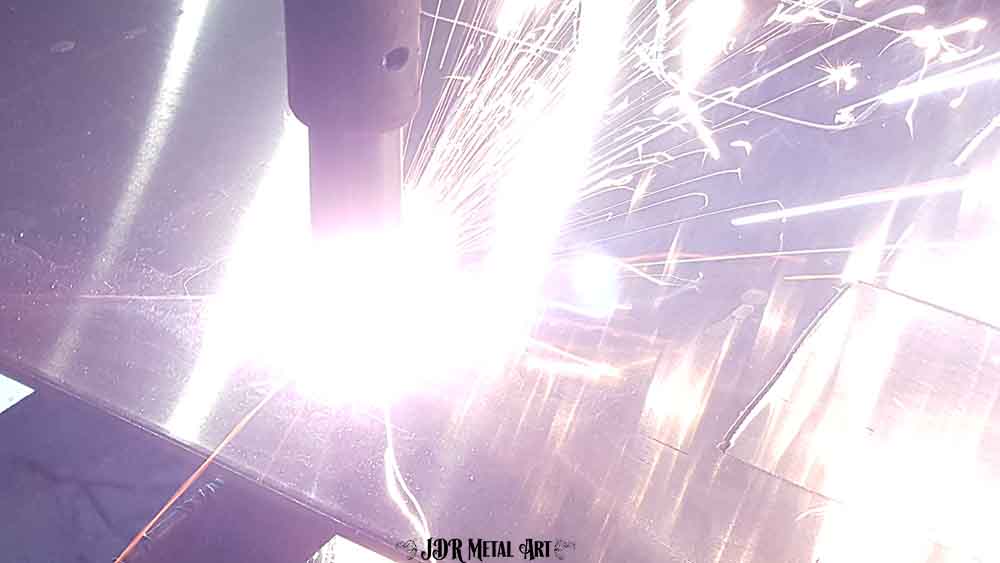 The CNC table is a computerized machine that the plasma torch is mounted to. The table follows the cut path exactly how the designer created the file. Once the design is programmed into a file, the file with all necessary parameters is loaded into the plasma table.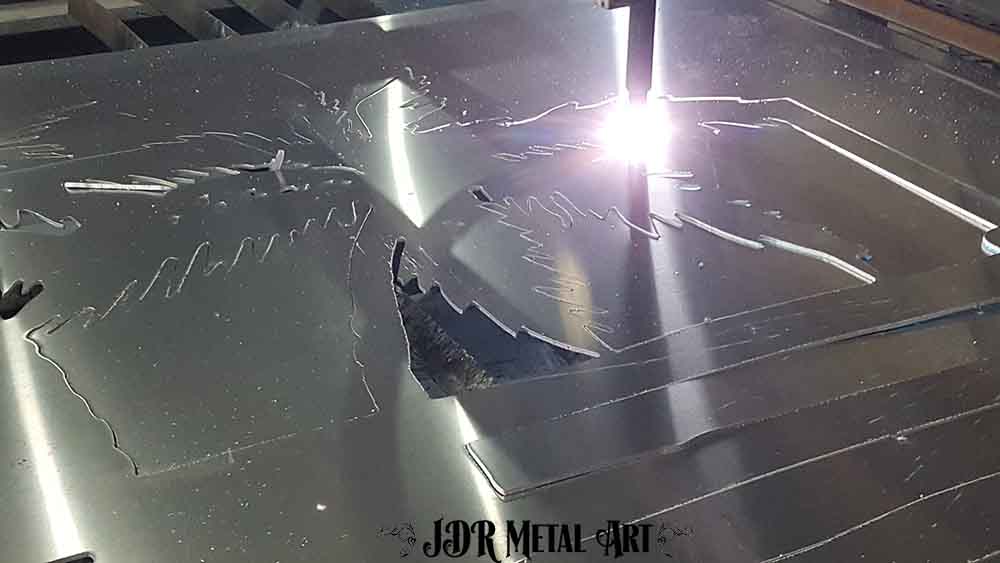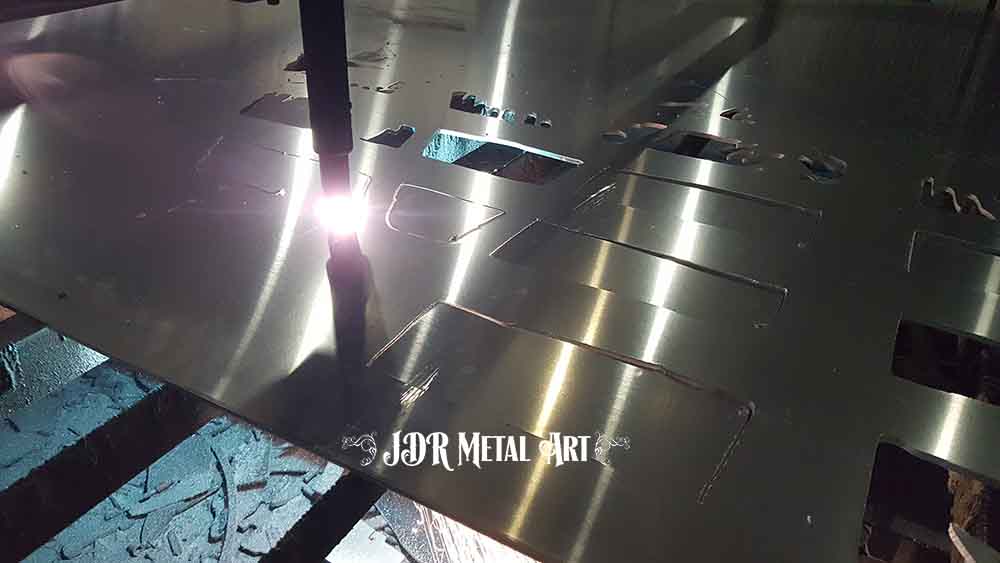 Once the plasma cutting program has completed it's course then the silhouette is removed from the table and cleaned up with a grinder and zirconia flap disc to remove the slight amount of dross that formed on the back of the metal while it was being cut.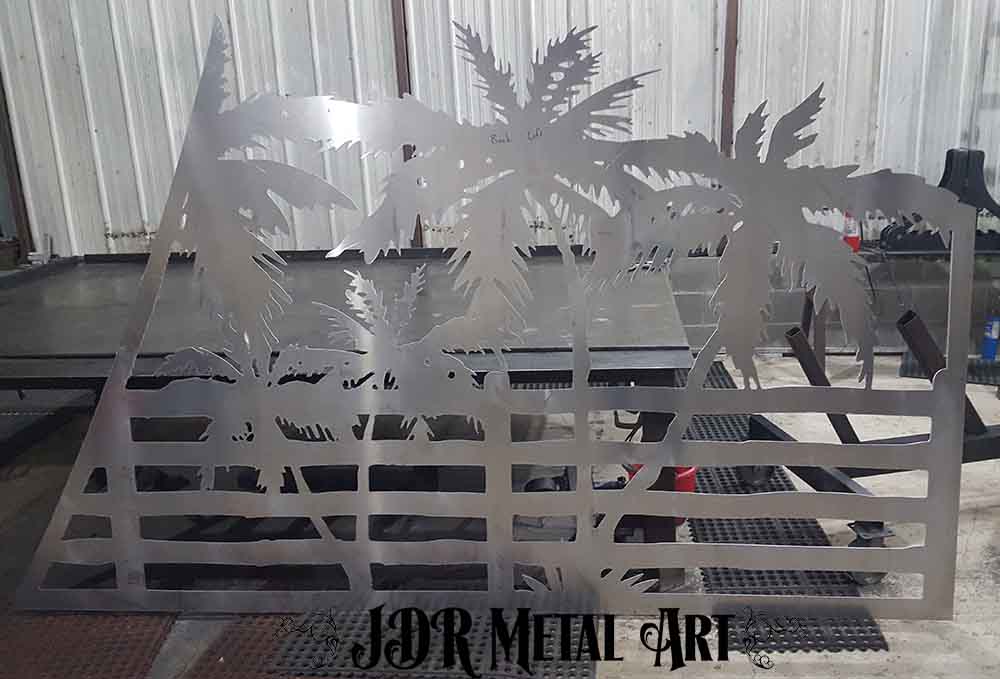 Framing The Gate Panels Up
Laying out the frame on the back side of the plasma cut palm tree/fence silhouettes. The design hides the frame so it won't be seen from the front by passersby.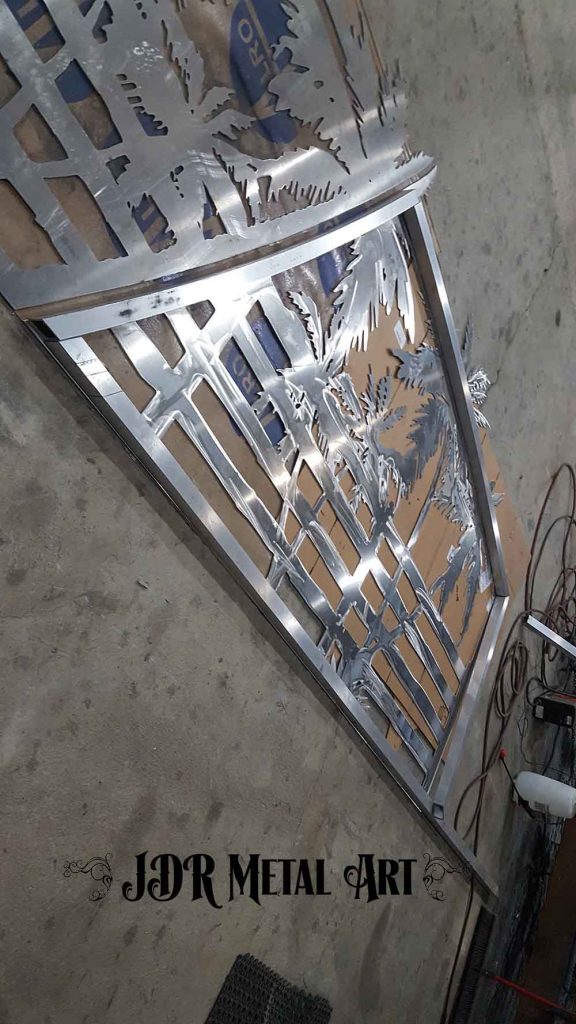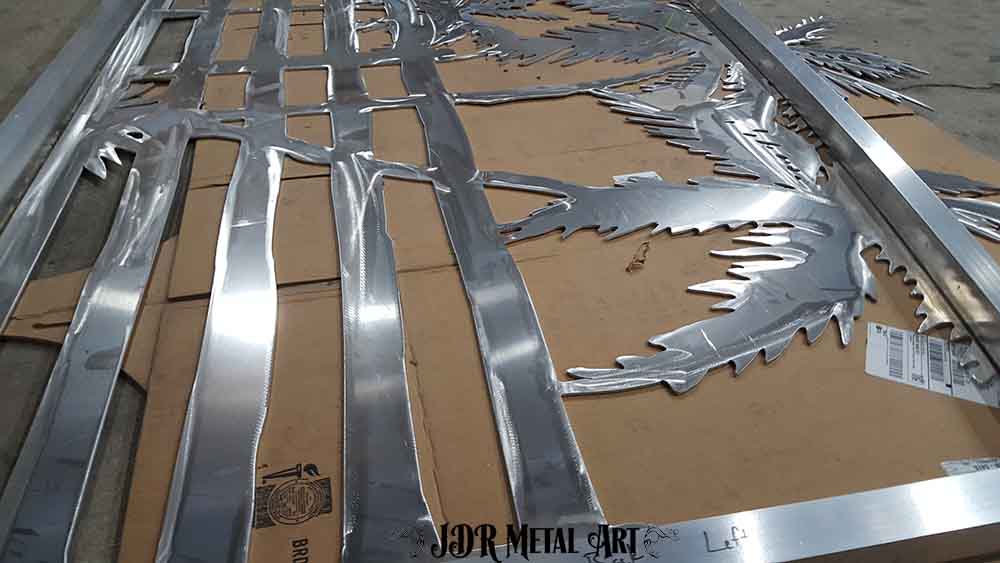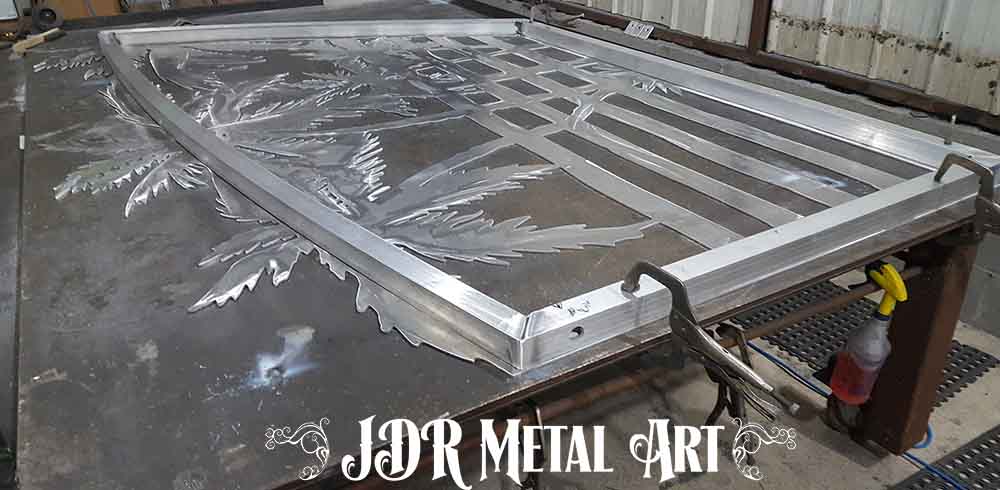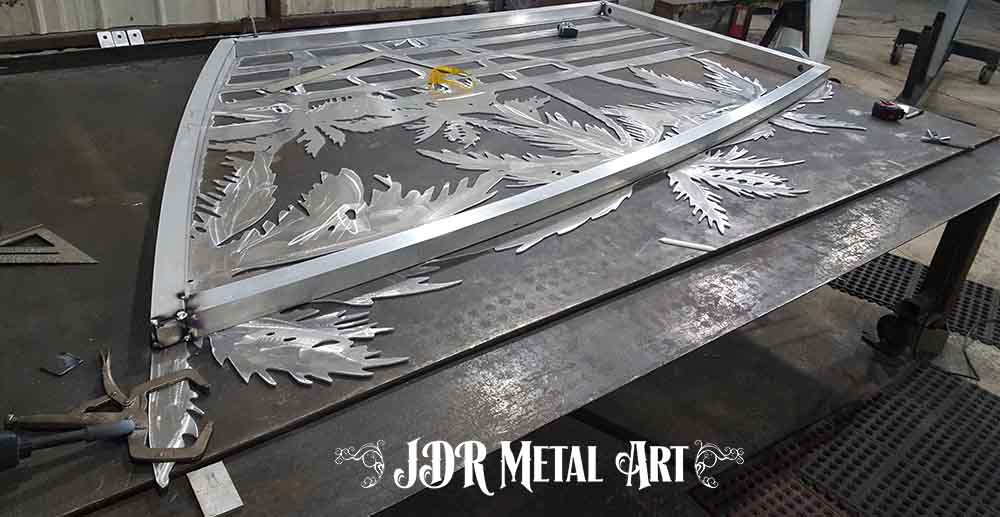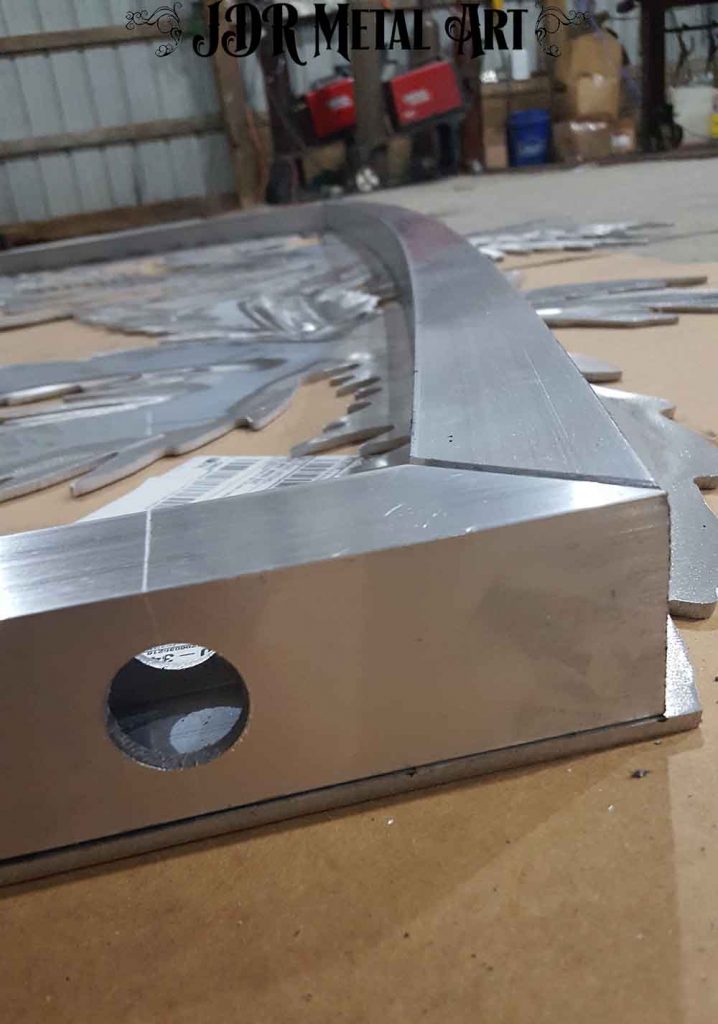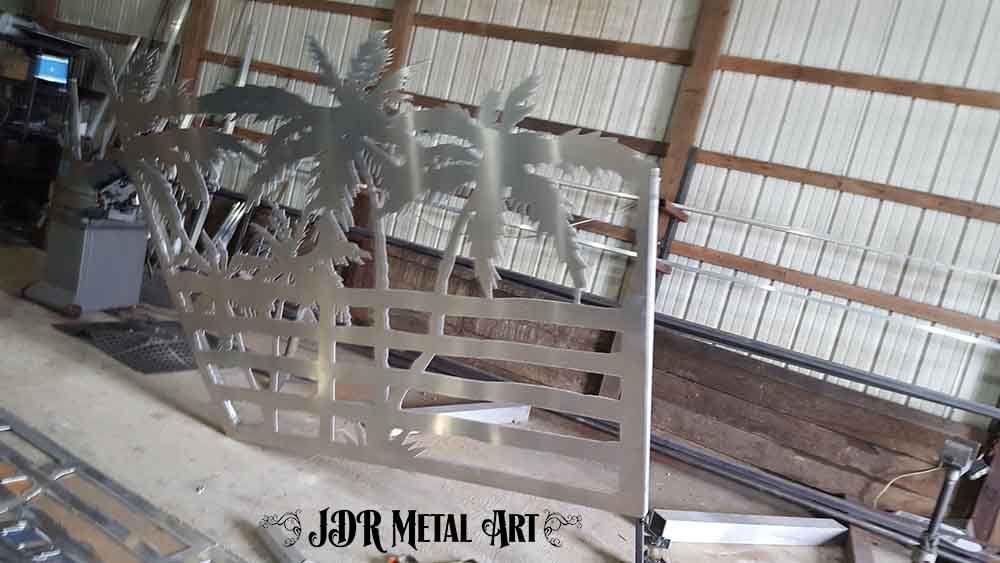 Fabricating The Gate Posts
These dual swing gates will be hanging from aluminum gate posts. We build our own gate hinges. The hinge tabs are welded to the gate posts and the hinges are ready to bolt onto the posts at the time of gate installation.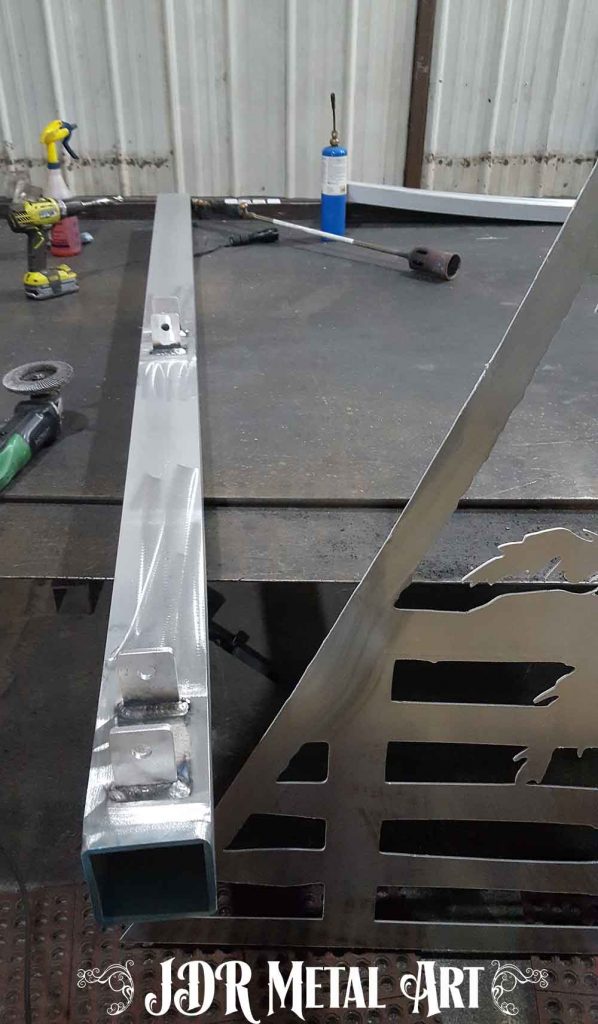 The gate posts are 4×4 aluminum with 1/4″ wall thickness. The hinge tabs are plasma cut from 1/4″ plate aluminum and welded to the posts by spray arc with an aluminum spool gun.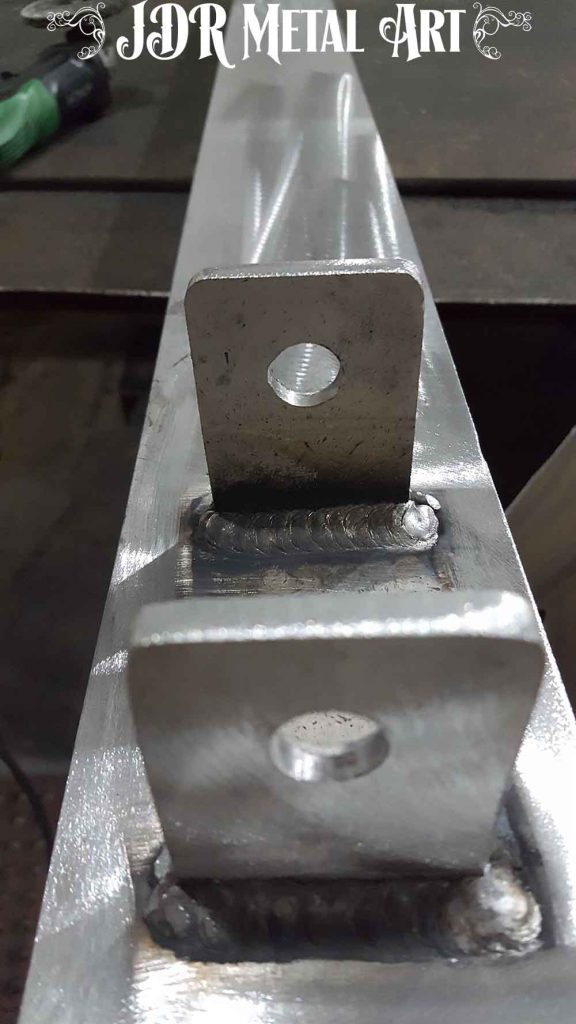 Powder Coat Finishing
These gates are built from marine grade aluminum which, after fabrication is first de-oxidized  and conversion coated, then given two coats of a super durable grade white powder coat finish. The second coat adds several mils of thickness to the finish, bringing the total finish to between 6 and 8 mils thick which is much thicker than paint. Perfect finish for resisting corrosion in a salty environment.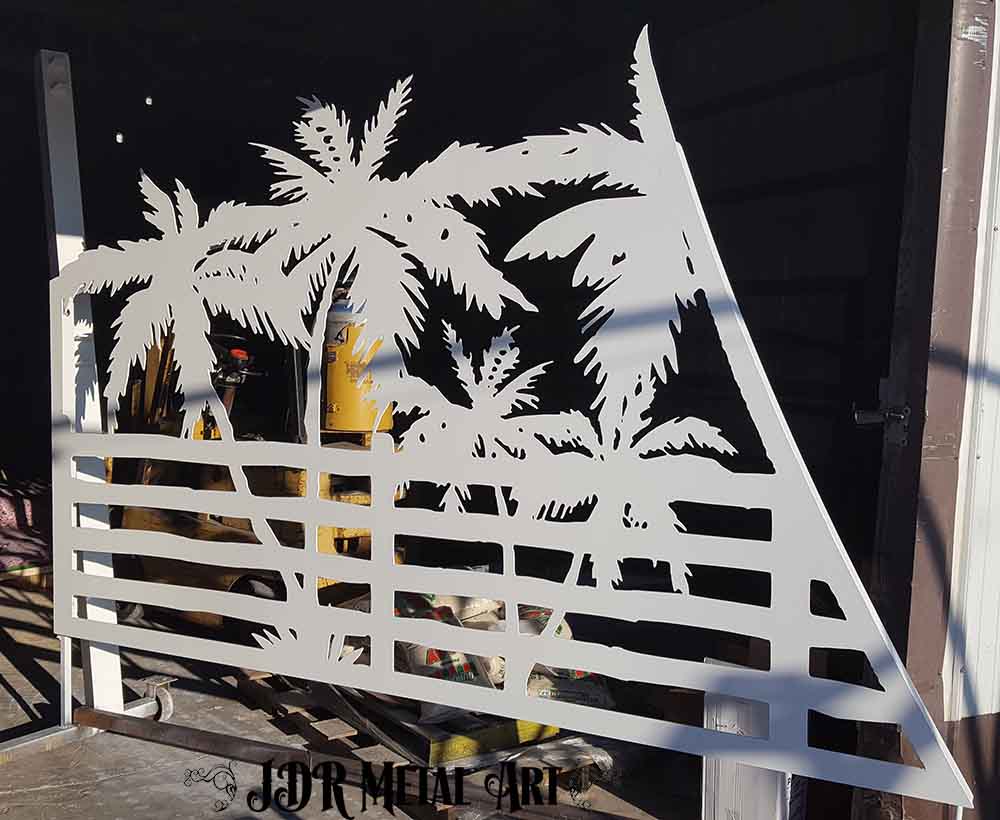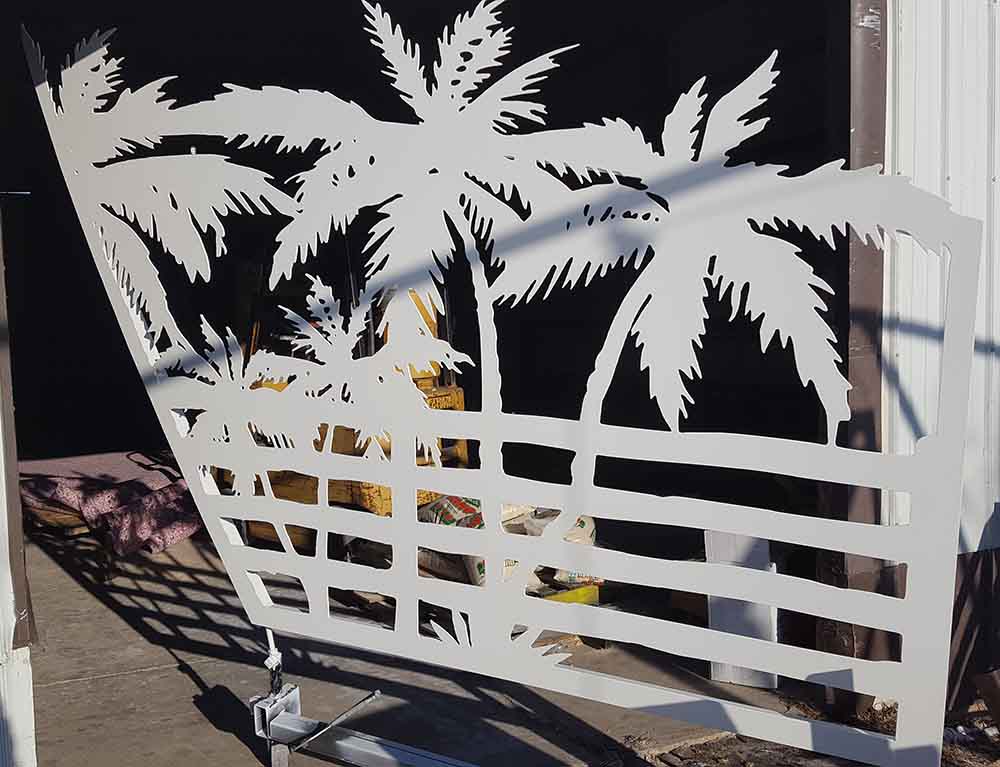 Smooth white powder coat after it has been applied and baked at 400 degrees.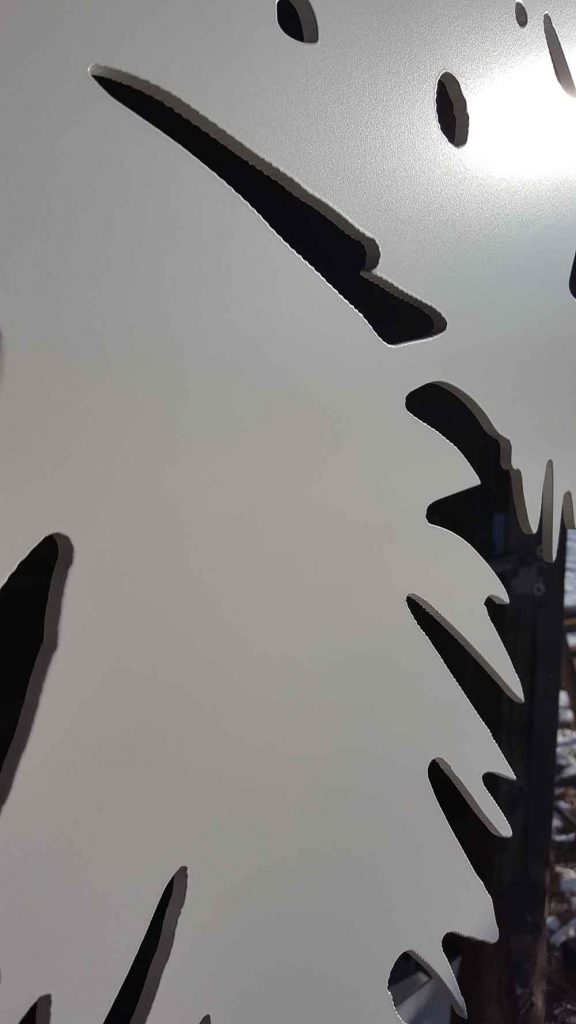 Side shot of the gates and posts after powder coat finishing.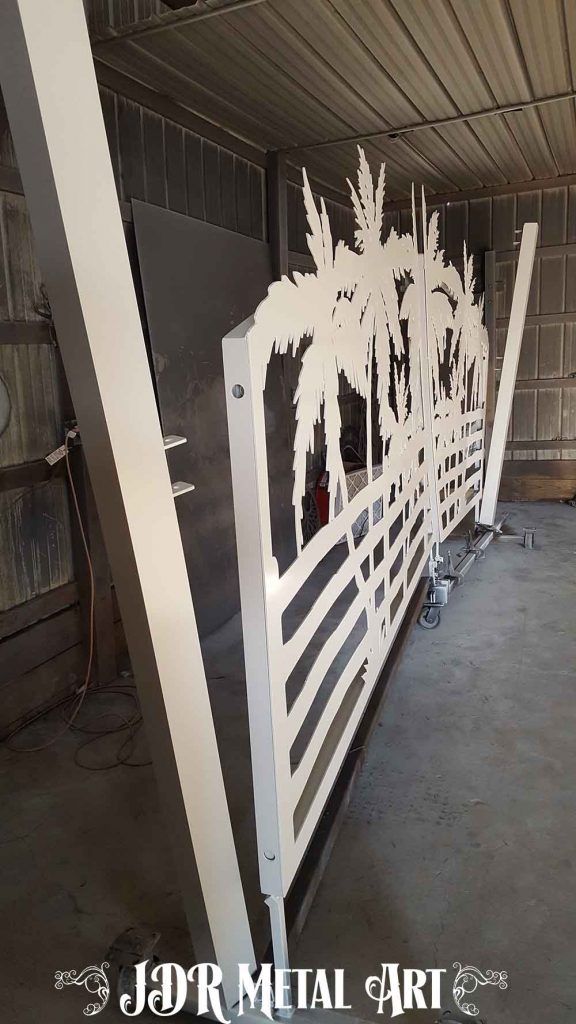 Thanks for reading our blog post. If you need a custom gate JDR Metal Art definitely has your solution, no matter if you're located in the Florida Keys or anywhere else. Please don't hesitate to reach out for a quote!