Driveway Gates with Maple Tree Design by JDR Metal Art
Custom gates are more than just a great way to keep people out of places they don't belong.
The process of creating a unique custom gate brings people together, connecting them with a singular purpose.
When an idea for a custom gate finds fertile ground it has all the potential it needs to unfold in the form of an intricate work of art.
Appearance matters but can be deceiving to the uninitiated. True value is found in things that not only look great at first impression but will also withstand the test of time.
custom maple tree gate-front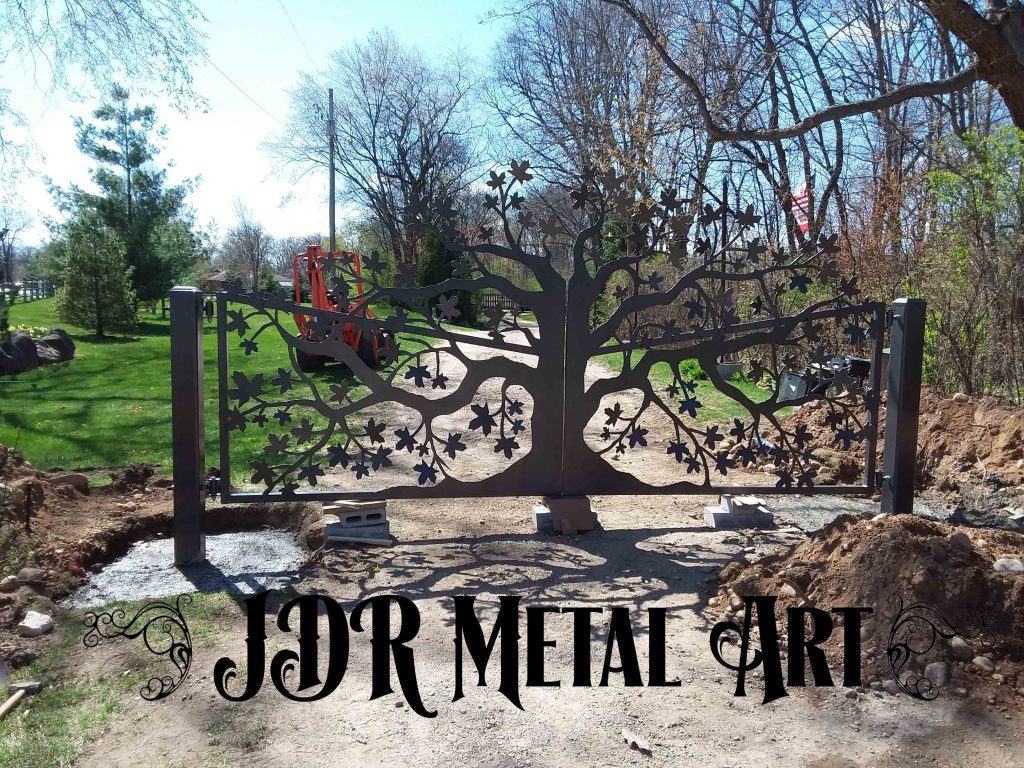 custom maple tree gate-back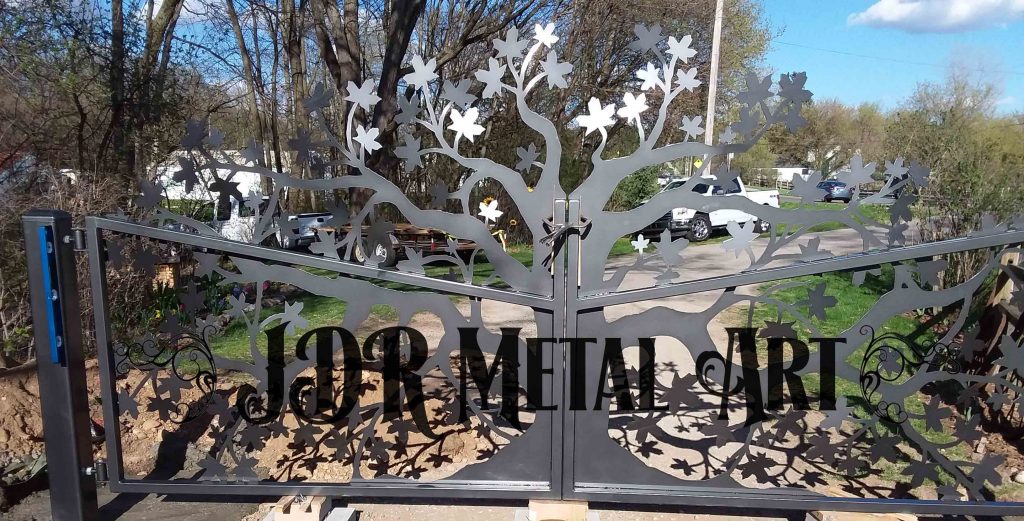 Bronze powder coated finish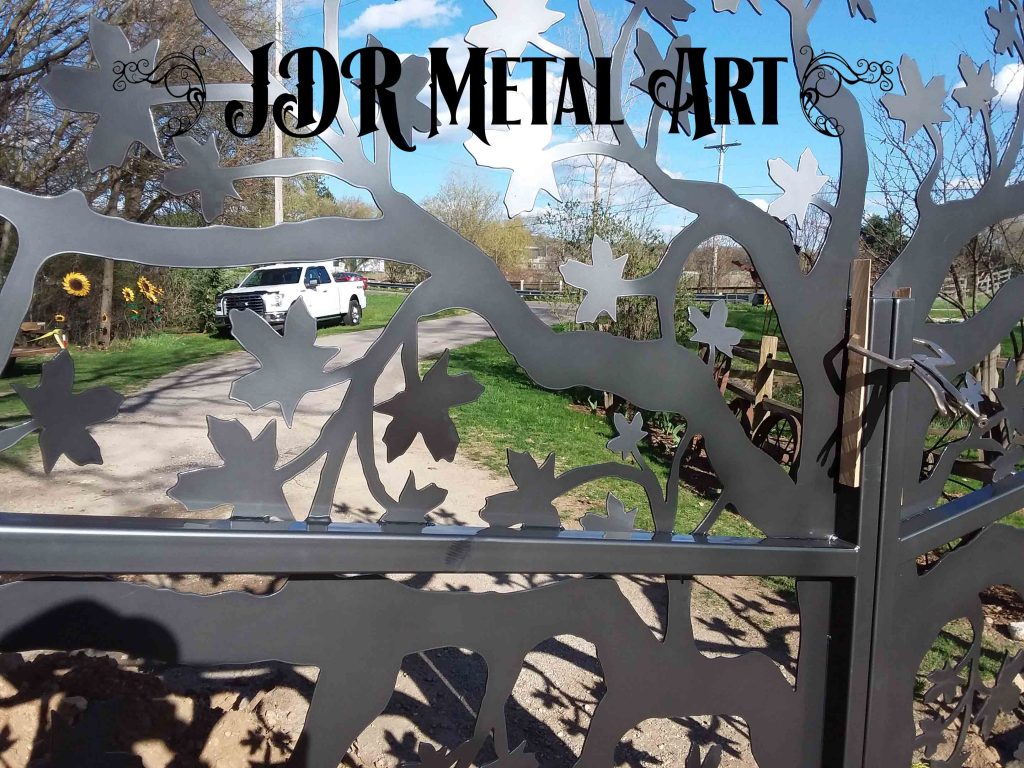 14′ dual swing driveway entry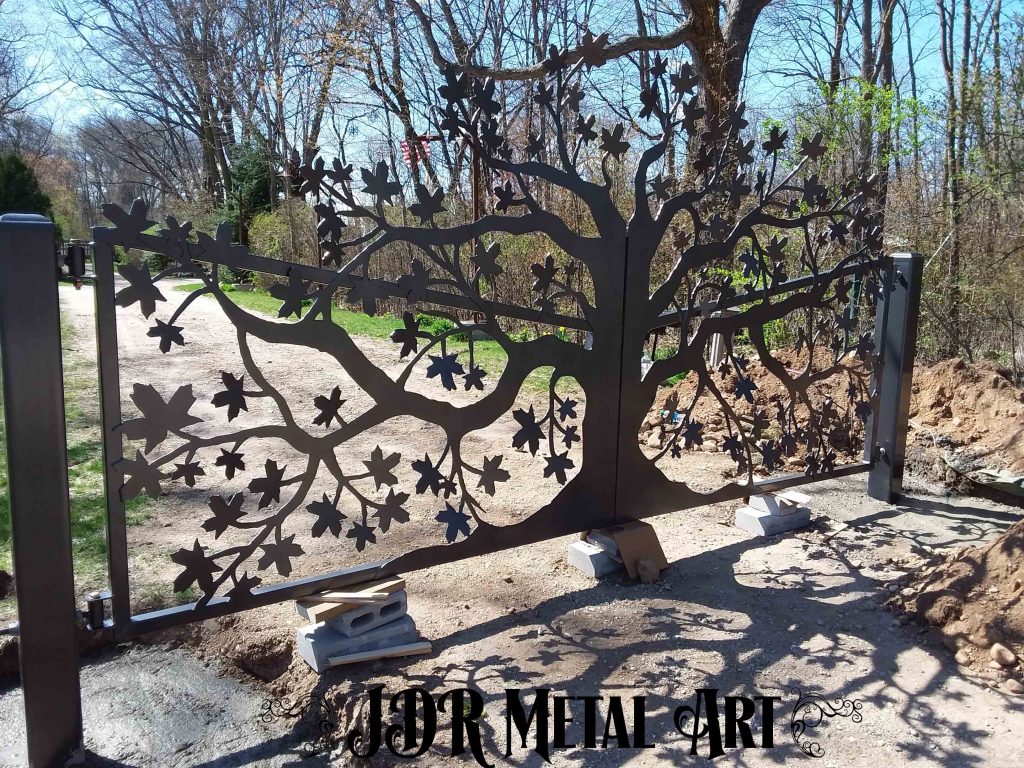 6″ x 6″ x 1/4″ steel gate posts with adjustable hinges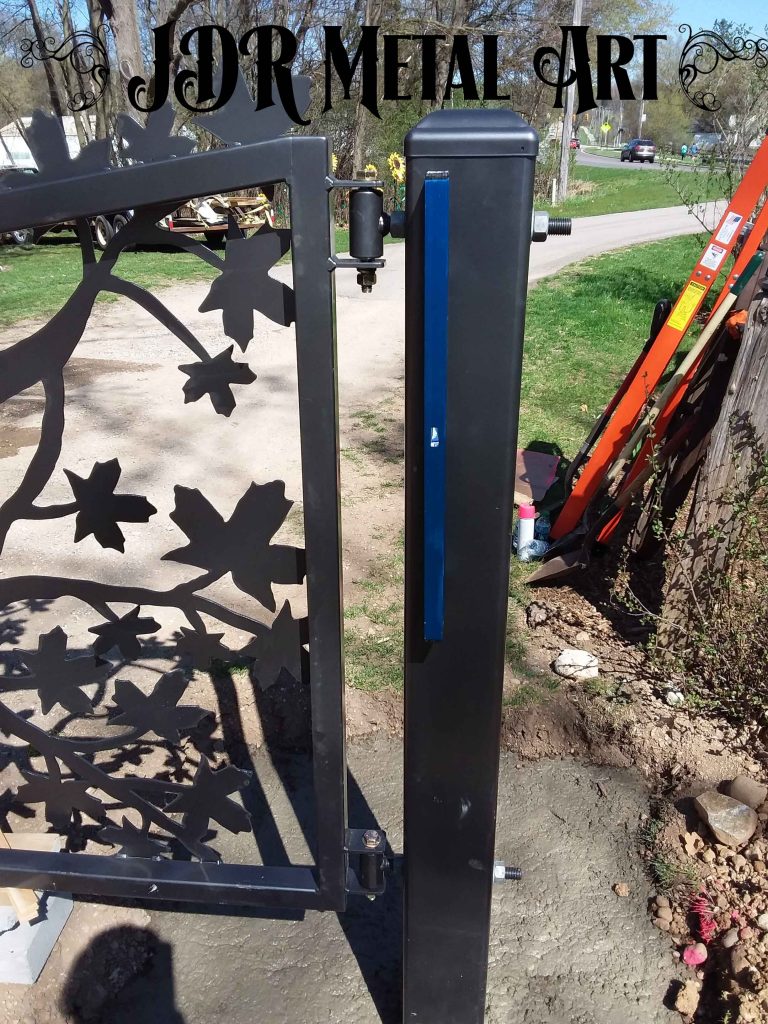 springtime in grand rapids, mi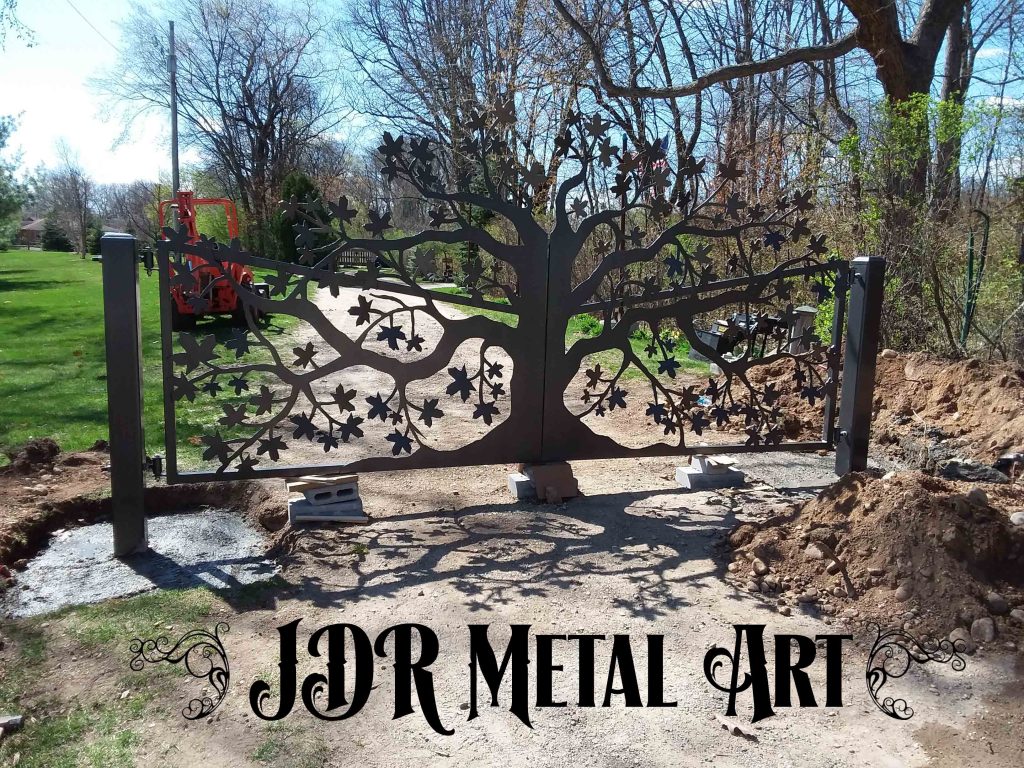 7′ tall center height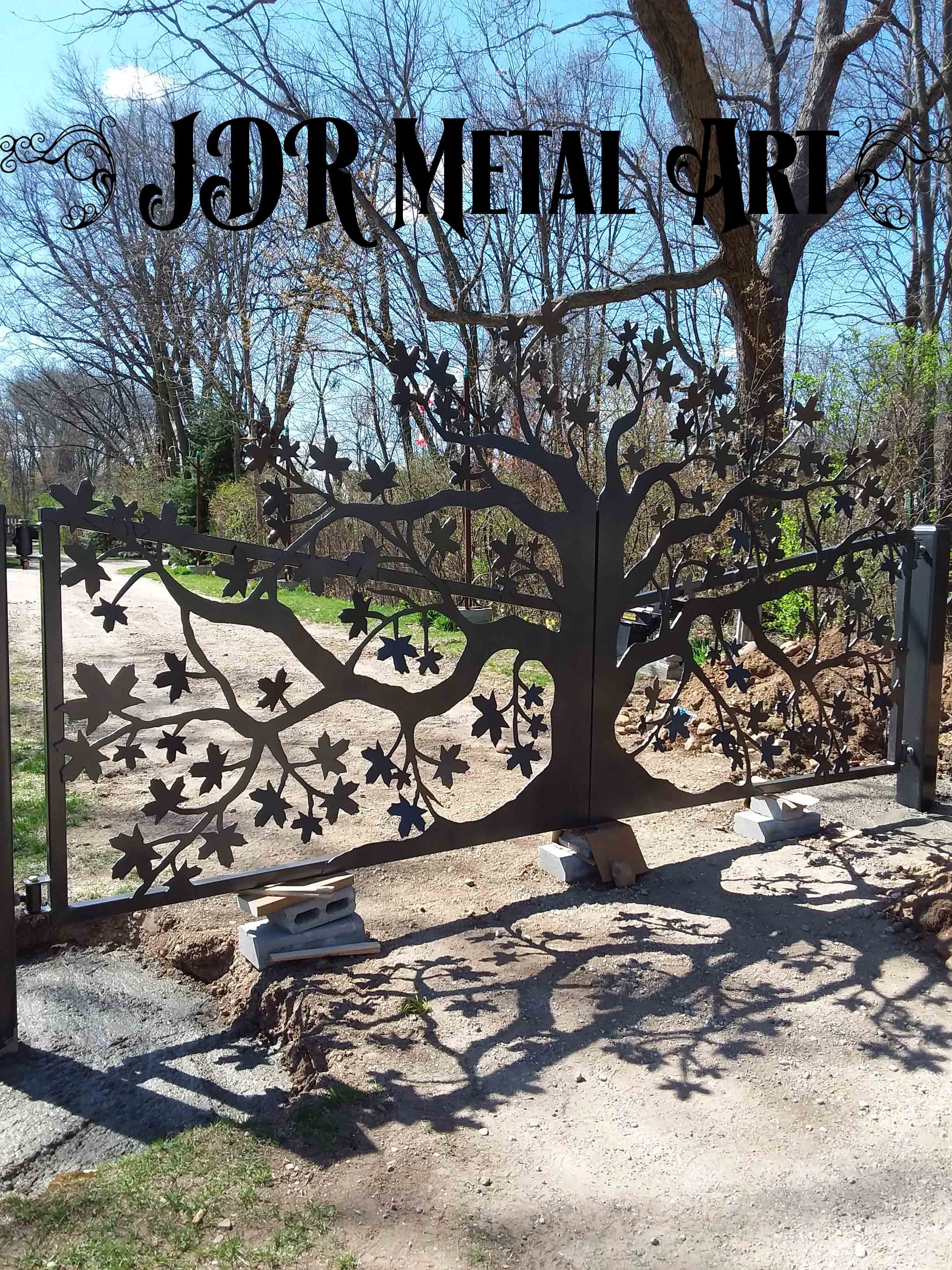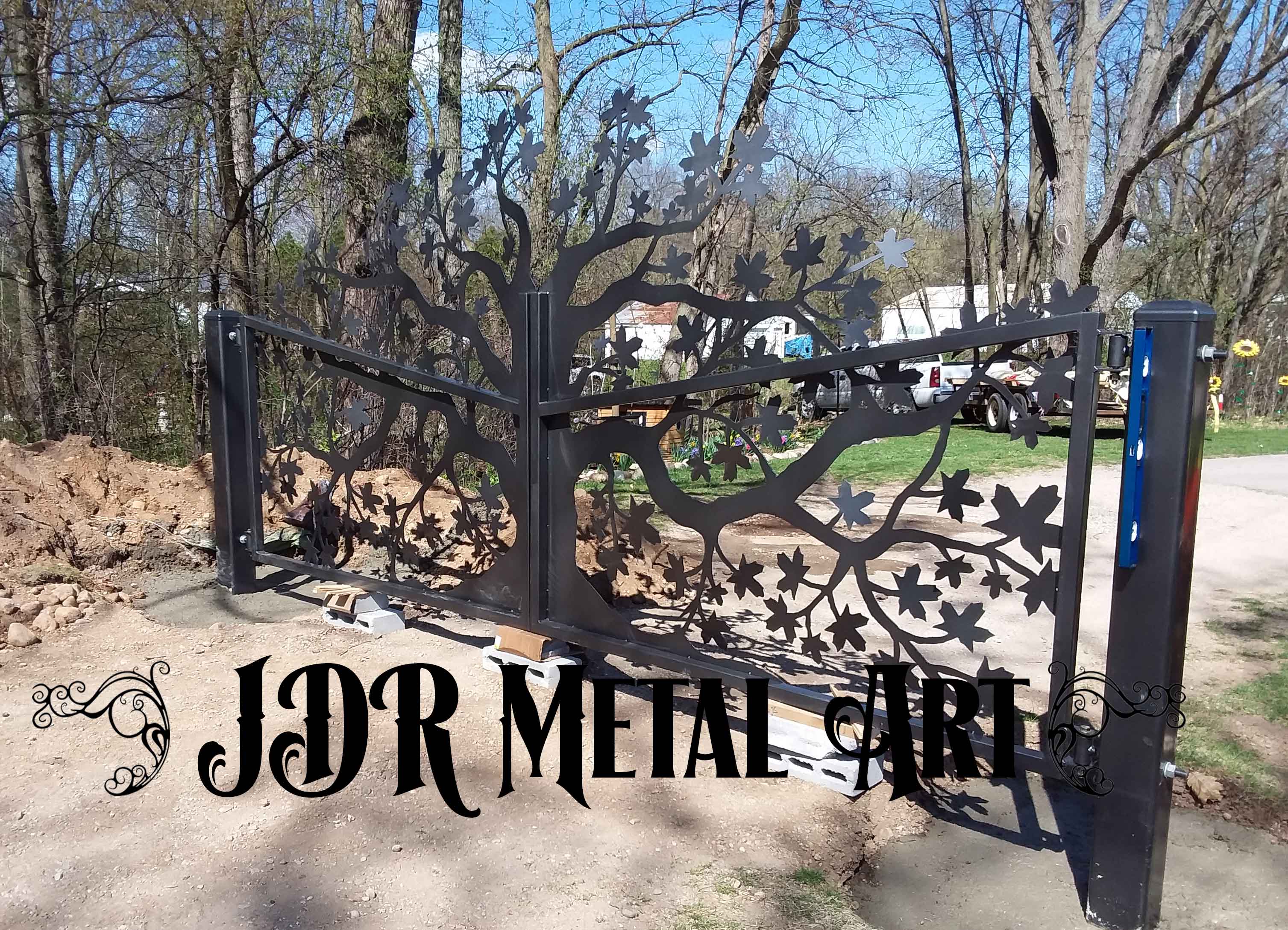 custom maple tree gate-side view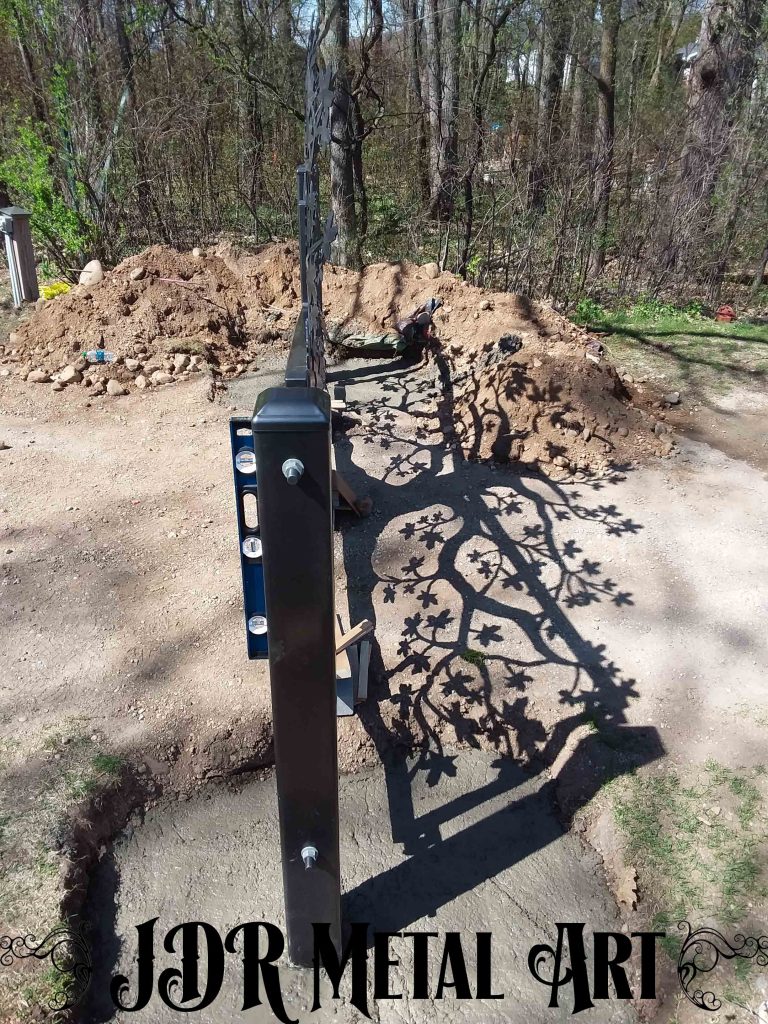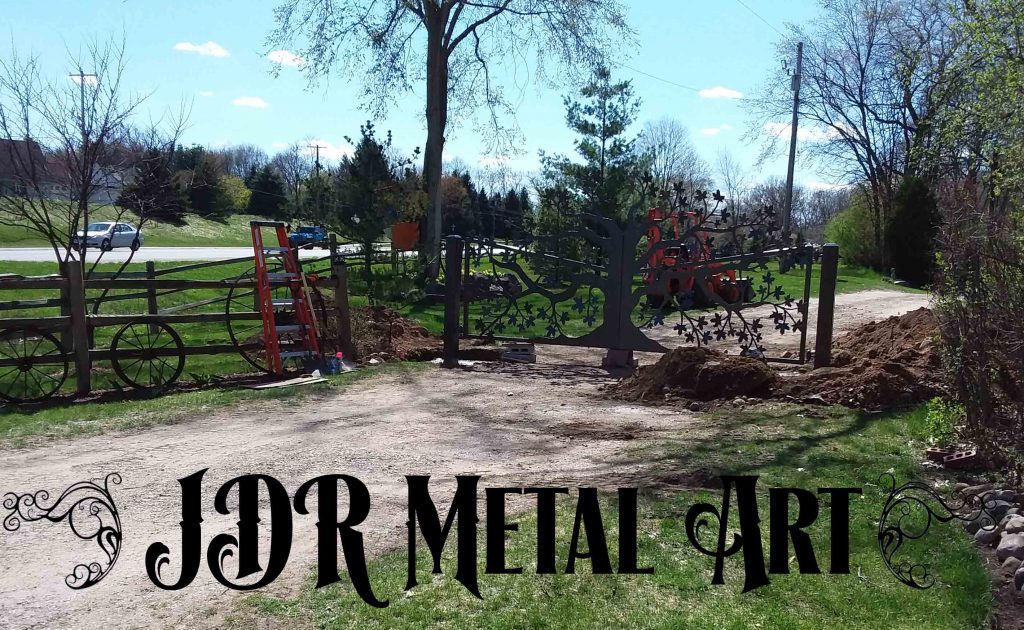 Detail, Detail, Detail…From Start to Finish
Creating custom gates involves in many skill sets which are applied in succession to bring forth the finished product.
Each project begins in the design stage. The concept is formed into a shape that fits accordingly with the details of the client's exact needs and desires.
The concept then converges with the materials provided by nature and the energy of labor.
The outcome is of course determined by the amount of skilled attention and detail applied throughout the process.
If you have an idea you would like to discuss for a custom gate, please inquire using the form below or contact us! Hope to hear from you soon.