Here At JDR Metal Art We Design & Build Only the Highest Quality Driveway Gates
Steel & Aluminum Gate Materials, Gate Posts, Hinges Etc

According to Wikipedia:
Plasma cutting is a process that cuts through electrically conductive materials by means of an accelerated jet of hot plasma. Typical materials cut with a plasma torch include steel, stainless steel, aluminum, brass and copper, although other conductive metals may be cut as well. Plasma cutting is often used in fabrication shops, automotive repair and restoration, industrial construction, and salvage and scrapping operations. Due to the high speed and precision cuts combined with low cost, plasma cutting sees widespread use from large-scale industrial CNC applications down to small hobbyist shops.
At JDR Metal Art we've been plasma cutting since 2001, beginning in industrial fabrication and shifting to metal art in 2004. Plasma cutting is a highly efficient way to create strong and durable decorative driveway gates in practically limitless shapes & sizes!
New – Laser Cut Driveway Gates
Starting in 2022 we began laser cutting some of our metal driveway gates. Some of the advantages of laser cutting are a cleaner and more precise edge cut, faster and less energy intensive process, less heat input into the material (eliminating warpage), and more cost effective overall.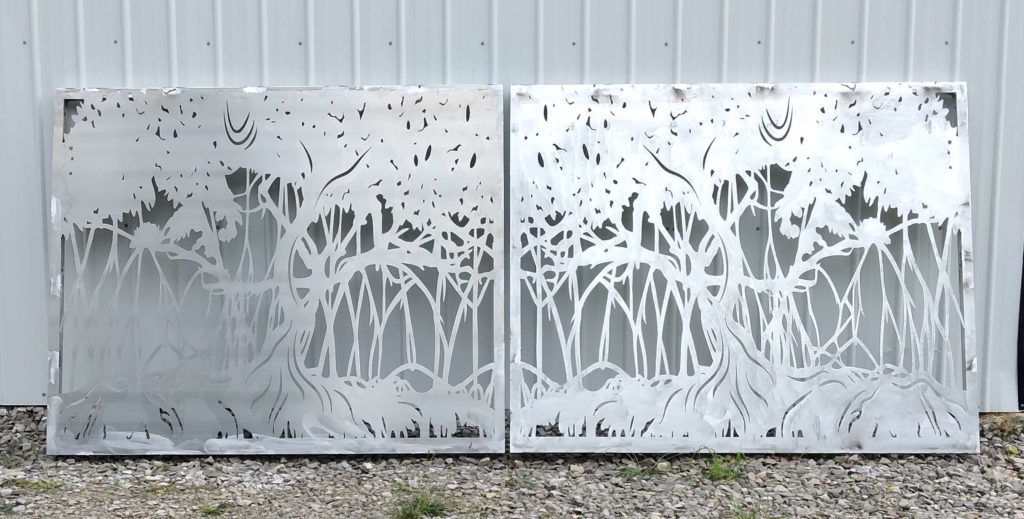 According to Wikipedia:
Laser cutting is a technology that uses a laser to vaporize materials, resulting in a cut edge. While typically used for industrial manufacturing applications, it is now used by schools, small businesses, architecture, and hobbyists. Laser cutting works by directing the output of a high-power laser most commonly through optics. The laser optics and CNC (computer numerical control) are used to direct the laser beam to the material. A commercial laser for cutting materials uses a motion control system to follow a CNC or G-code of the pattern to be cut onto the material. The focused laser beam is directed at the material, which then either melts, burns, vaporizes away, or is blown away by a jet of gas,[1] leaving an edge with a high-quality surface finish.[2]
---
A great gate requires the right materials:
Our highly detailed gates are built with a great deal of care and all of our work is top notch when complete! These aren't the typical Lowe's driveway gates or Tractor Supply driveway gates, or even eBay driveway gates, that are all made in a foreign country using substandard manufacturing practices.
The metals we use are only of the highest quality. All our stock steel and aluminum is stamped "Made in USA." For our steel driveway gates we always use a minimum of 1/8″ (.125 inch thick) material thickness for all gate construction. Load bearing components such as the hinge rails are always at least 3/16″ in wall thickness. For our aluminum driveway gates, the minimum material thickness is 3/16″. Our standard mounting posts are made from 4×4″ square tubing with a minimum of 1/4″ wall thickness. We also build 6×6, 8×8 and larger gate posts.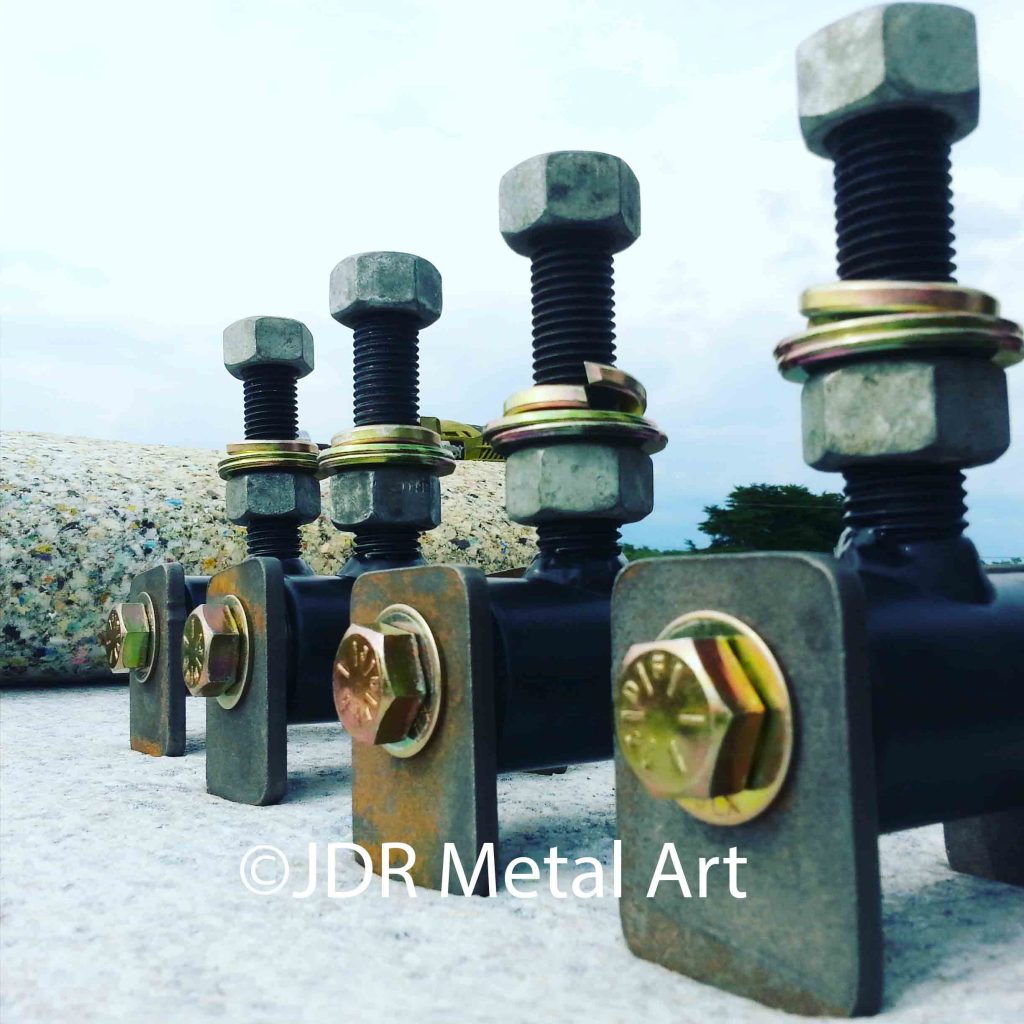 We prefabricate the posts and hinge block mechanisms for each gate we build. That allows for a simplified installation with no on-site welding required. The hinges bolt together and are adjustable so that the gates can be kept level. We designed and make our own maintenance-free sealed bearing driveway gate hinges with a 2000lb load rating (per gate leaf). No greasing is required to keep our driveway gates swinging freely. They are easily adjustable for the gate installer.