How to Automate Your Driveway Gate: A Beginner's Guide
If you're tired of manually opening and closing your driveway gate, automating it can save you a whole lot of time and hassle. In this article, we'll provide a beginner's guide to automating your driveway gate, including choosing the right automation system, preparing your gate for automation, installing the system, programming and operating your automated gate, and considering safety measures.
I. Introduction
Automating your driveway gate has several benefits, including convenience, security, and improved property value. However, before enjoying these benefits, you must choose and install the right automation system and ensure it operates safely and efficiently.
II. Choosing the Right Automation System
Several types of automation systems exist, including hydraulic, electromechanical, and solar-powered systems. When choosing a system, consider factors such as the size and weight of your gate, the frequency of use, and the amount of power required. Popular brands and models include LiftMaster, Mighty Mule, and Ghost Controls.
When it comes time to choose the right automation system for your driveway gate, there are a few important factors to consider. These include the type of gate you have, the size and weight of the gate, the frequency of use, and the amount of power required to operate the system.
The type of gate you have will largely determine the type of automation system you need. For example, swing gates and sliding gates require different types of automation systems. Swing gates typically require a linear or articulated arm system, while sliding gates require a rack and pinion or chain drive system.
The size and weight of your gate will also play a role in determining the type of automation system you need. Heavier gates will require more powerful motors and larger control boxes to operate, so it's important to choose a system that can handle the weight of your gate.
The frequency of use is another important factor to consider. For example, suppose you have a gate that's used frequently. In that case, you'll need a more durable and robust system than if you only use the gate occasionally. It's also important to consider the speed at which the gate opens and closes, as this can affect the system's efficiency.
Finally, the amount of power required to operate the system is a crucial factor to consider. Most automation systems require a 110V or 220V power source. Still, some solar-powered systems are available that don't require a direct power supply.
By considering these factors and doing your research, you can choose the right automation system for your driveway gate and enjoy the convenience and security that comes with an automated gate.
III. Preparing Your Gate for Automation
Before installing your automation system, you'll need to ensure that your gate is in good condition and that it's compatible with the system you've chosen. This may involve repairing or replacing damaged parts, installing the necessary hardware such as brackets and wheels, and ensuring proper power supply for the system.
IV. Installation of the Automation System
The installation process will vary depending on the type of automation system you've chosen. Generally, you'll need to attach the motor to the gate, install the control box and wiring, and program the system. Following the manufacturer's instructions carefully is important to ensure a safe and effective installation. Some tips and tricks include ensuring the gate is level, using waterproof connectors for wiring, and testing the system before use.
V. Programming and Operating Your Automated Gate
After installation, you'll need to program the remote control and adjust gate settings such as opening and closing speed and force. It's important to follow the manufacturer's instructions carefully and test the system regularly to ensure it's operating correctly. Common issues may include misalignment or damage to the gate, sensor malfunctions, or power outages.
VI. Safety Considerations
Automated driveway gates can pose entrapment, collision, and electrocution risks. To mitigate these risks, it's important to follow safety guidelines such as installing photoelectric sensors, ensuring that the gate is visible and audible, and placing warning signs near the gate. Additionally, check with local laws and regulations regarding automated gate installation and operation.
VII. Conclusion
So there you have it. Driveway gates offer an effective way to secure your property, and automatic access control systems provide enhanced security and convenience. When choosing an access control system, consider cost, security needs, ease of use, and integration with other security systems. Finally, make sure to maintain your driveway gate security by carrying out regular maintenance and repairs, and upgrading your security systems as necessary. With these considerations in mind, you can effectively secure your property with a driveway gate and access control system.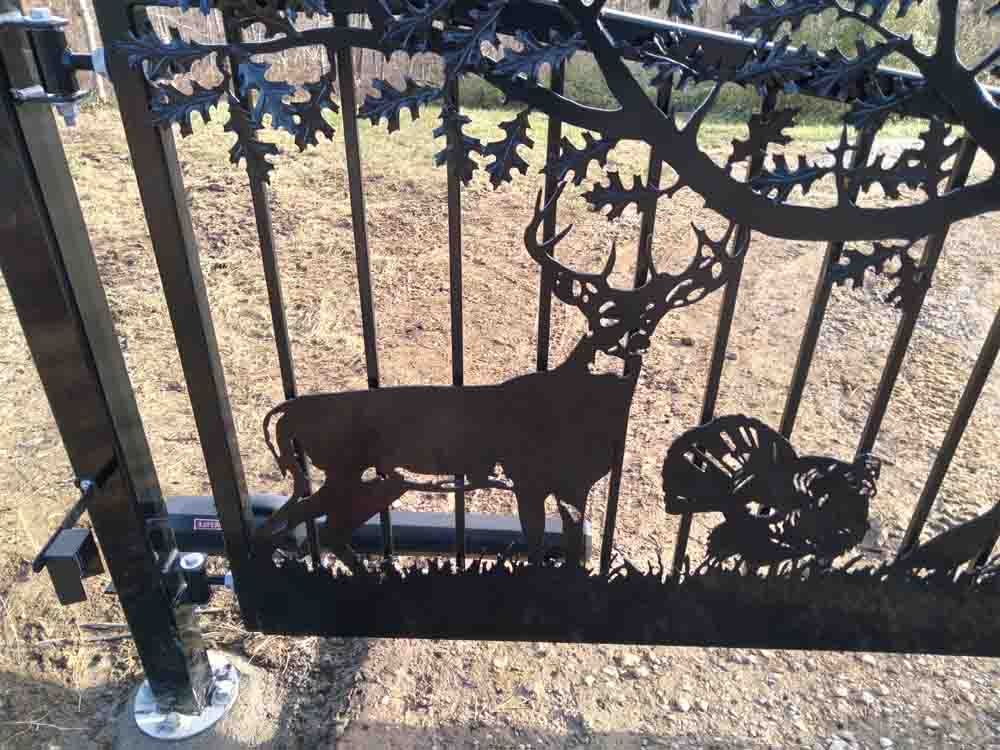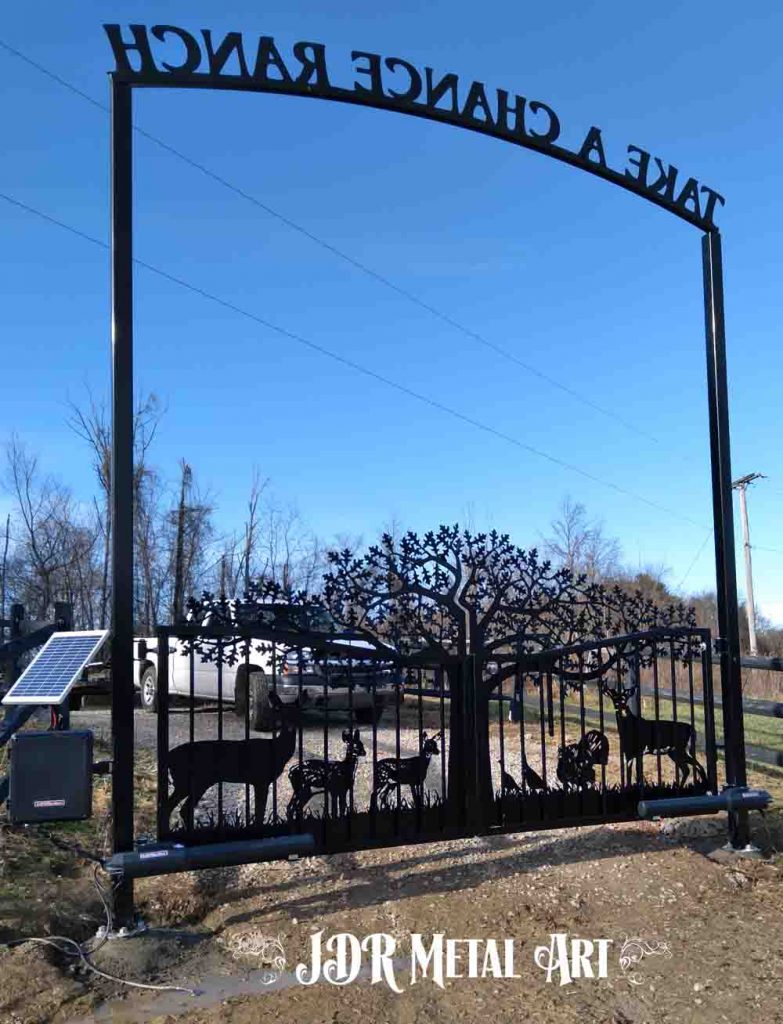 Need A Jaw-Dropping Driveway Gate Made Especially For You?
Let's Team Up to Create The Perfect Gate for Your Property Entrance!
Dear Friend,
Are you interested in having the best driveway gates built for your home, farm, ranch or estate? Thank you for considering JDR Metal Art for your customized metal driveway gate needs. Wherever you are in the US, we are excited to offer you a unique and personalized driveway gate design that will add both aesthetic and functional value to your property.
Our team of experienced expert designers and craftsmen specialize in creating custom metal driveway gates that reflect your unique style and preferences. We use high-quality materials, such as durable metals and powder coat finishes, to ensure that your gate is built to last beautifully for many years to come. We work closely with you to understand your specific needs and preferences, and we will provide you with a comprehensive design proposal that meets your requirements and budget.
We are confident that our custom metal driveway gates will exceed your expectations and provide a lasting value to your property. We look forward to working with you to create a beautiful and functional gate that reflects your unique style and enhances the security and privacy of your property.
Please do not hesitate to contact us if you have any questions or would like a free consultation.
Best regards!
The Team at JDR Metal Art.