Driveway Gates Orlando
Handcrafted For You by JDR Metal Art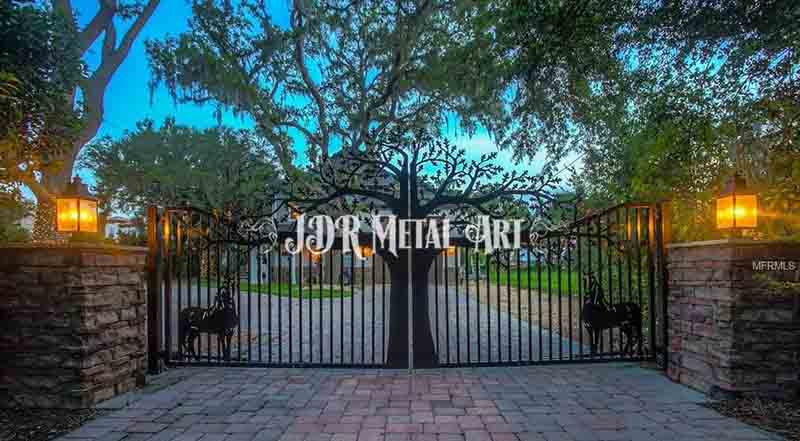 JDR Metal Art builds some of the finest driveway gates Orlando. Our awesome steel & aluminum custom driveway gates will make your neighbors jealous.
We have over 100 custom designs and would love to create a stunning brand new driveway gate design just for your property entrance. On this page are just a handful of the projects we've done in the Orlando area over the years. Enjoy!
Custom Horizontal Picket Gate for Alaska Farms

---
Plasma Cut Metal Art with Deer, Antelope & Turkey Design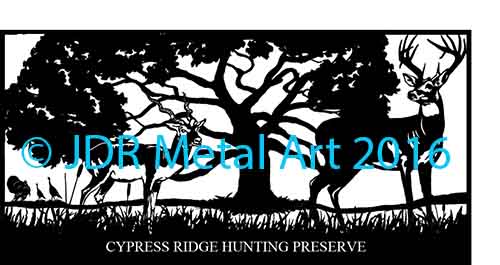 Here is an aluminum wildlife driveway gate JDR Metal Art is plasma cutting for the Cypress Ridge Hunting Preserve near Orlando, Florida.
Featuring a whitetail deer, antelope and turkeys, we are building three of these single swing aluminum gates for our client.
With a nationwide client base, we specialize purely in the design, fabrication and powder coating of custom driveway gates.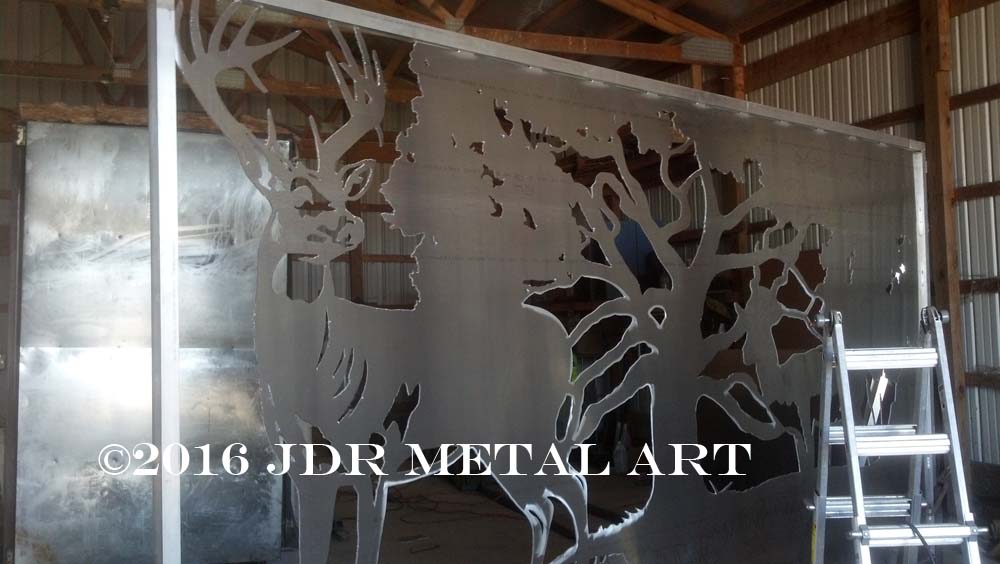 Aluminum Drive Gates
Built from extremely corrosion resistant nautical grade aluminum sheet, this is a huge single swing gate with the "canvas" measuring approximately 16′ wide by 8′ tall. Aluminum sheets this size are quite difficult to find. Typically they are used in the ship construction industry and for military grade armor plating applications. After much searching we were finally able to source three of these sheets and have them hauled from an aluminum mill in Maine to our custom gate facility in Ohio. From there we will be hauling the finished gates directly to our customer in Orlando. The gates will be offloaded there and the installation will be handled by a local installer who will be installing electric gate openers sufficient to handle these massive gates. Luckily, aluminum is much lighter than steel which means the forces of gravity and wind will be exerting less force on the gates and requiring less force to be exerted by the openers to open and close the gates.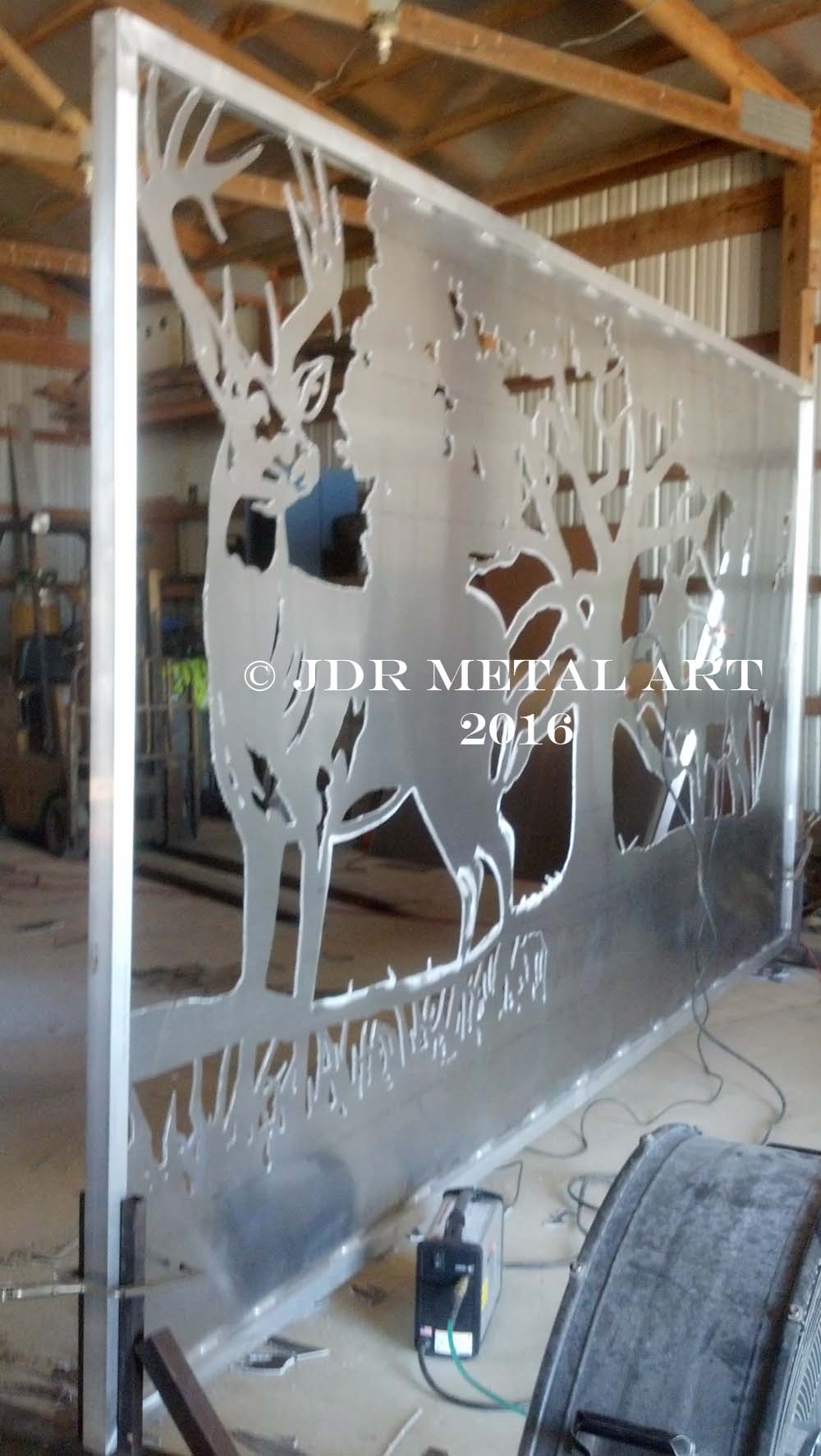 Animal Art for Entry Gate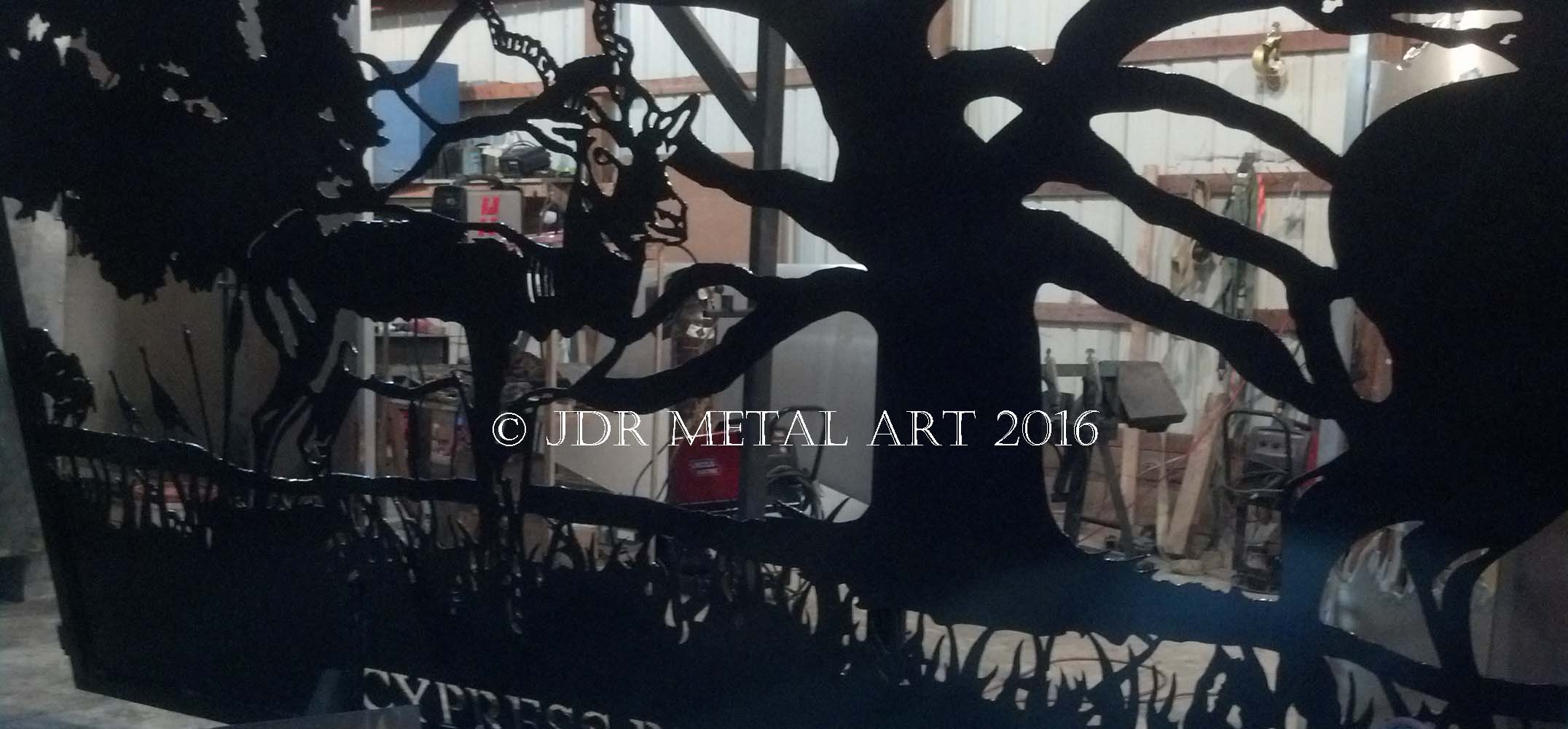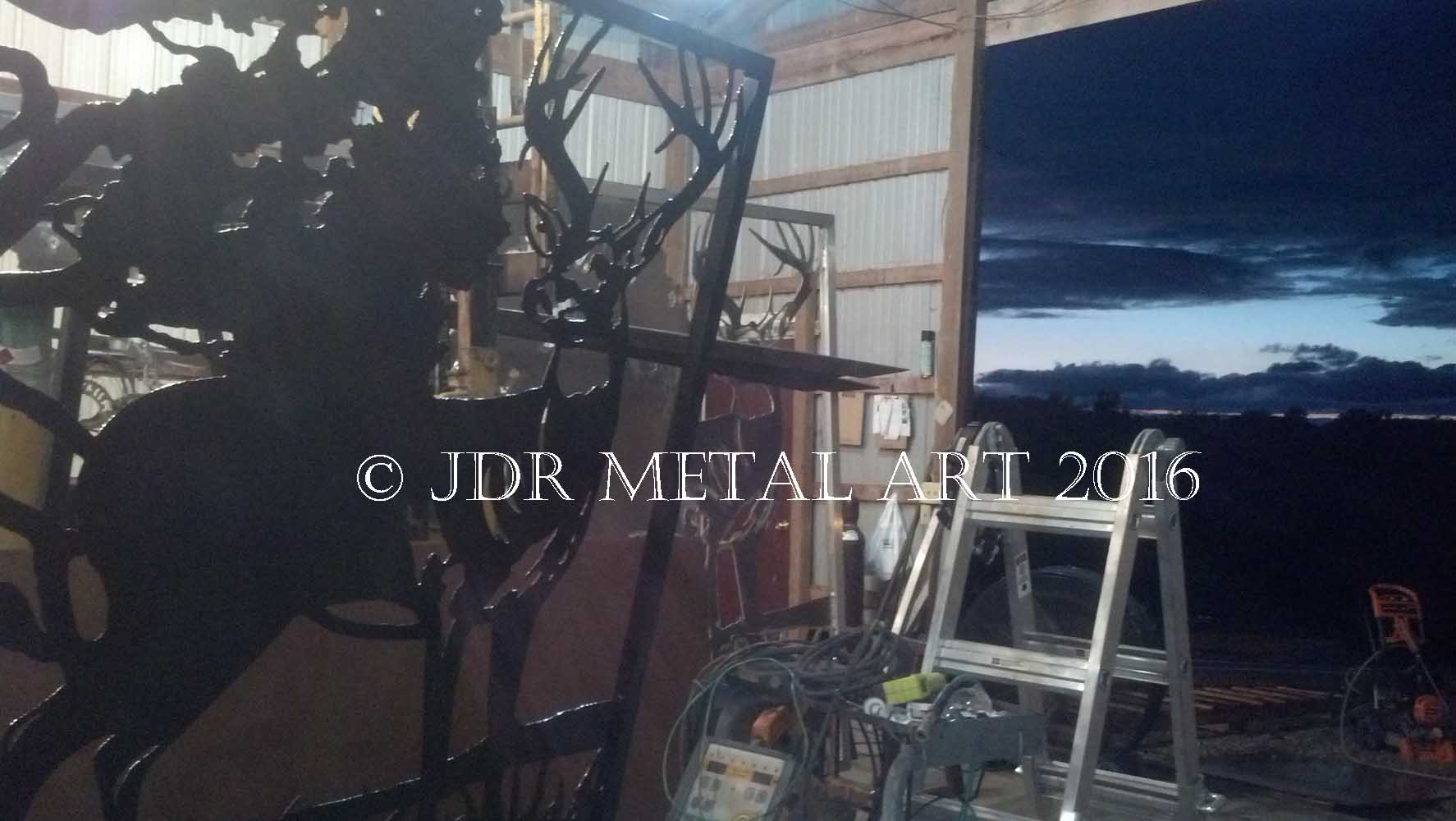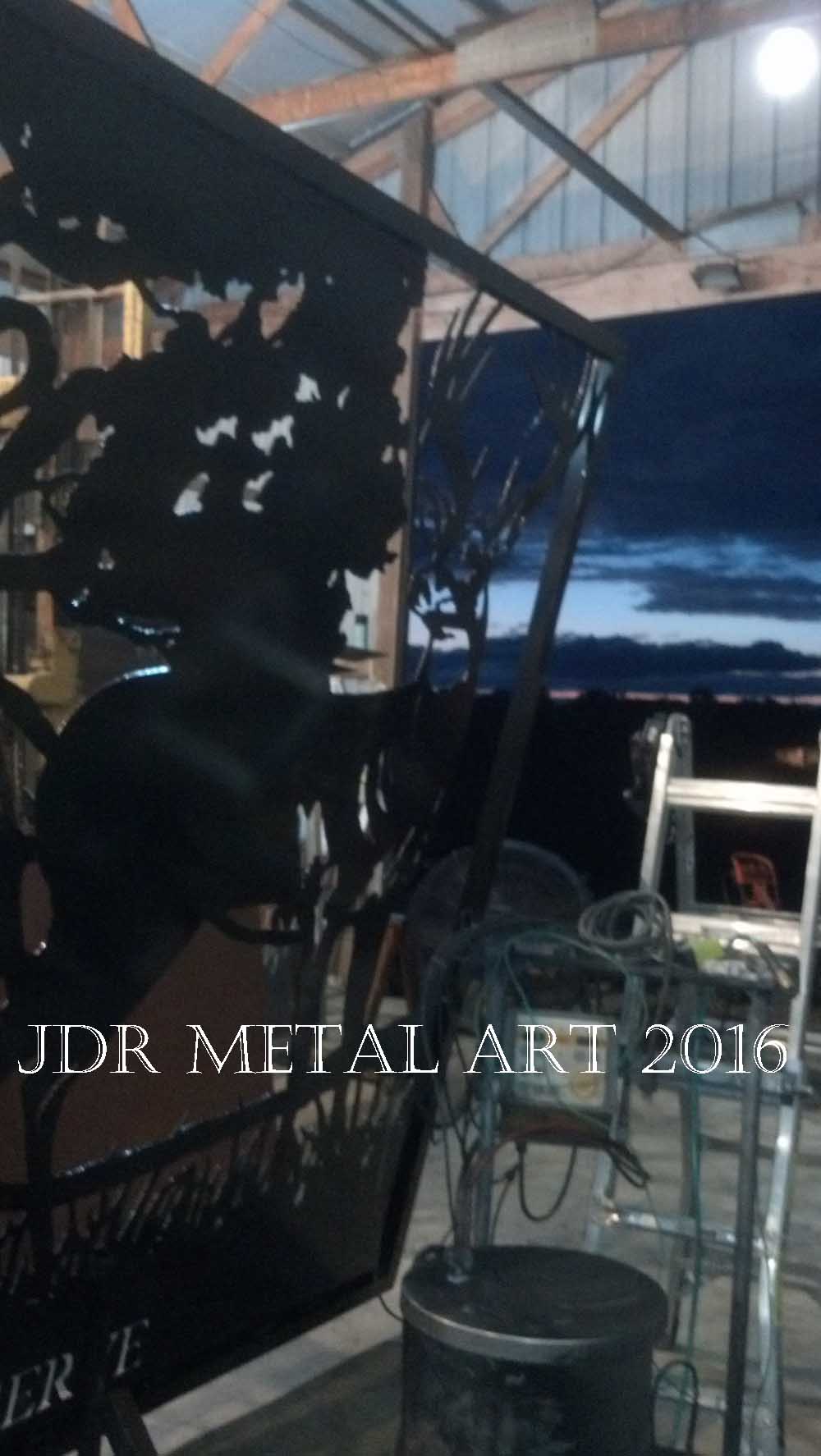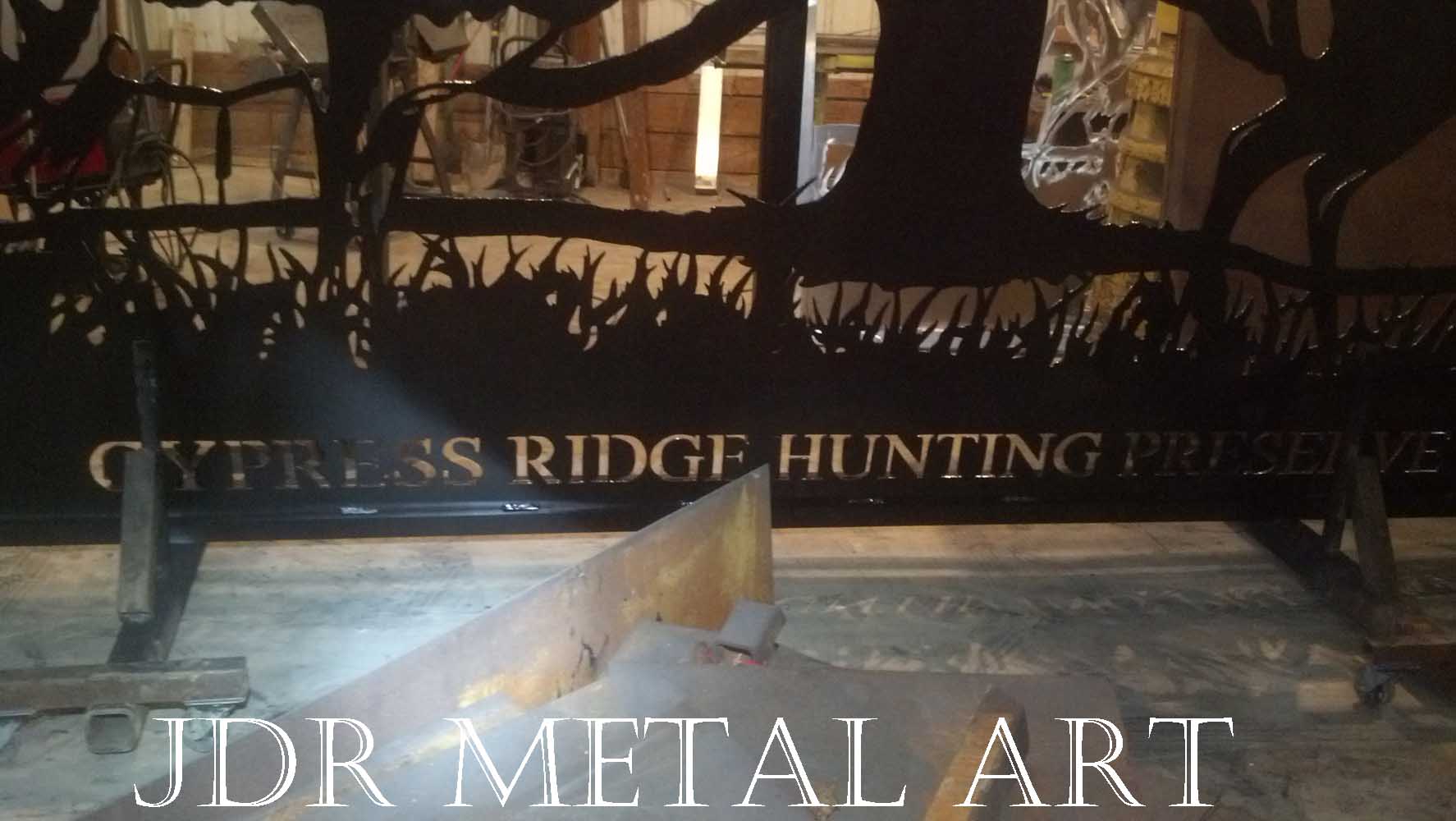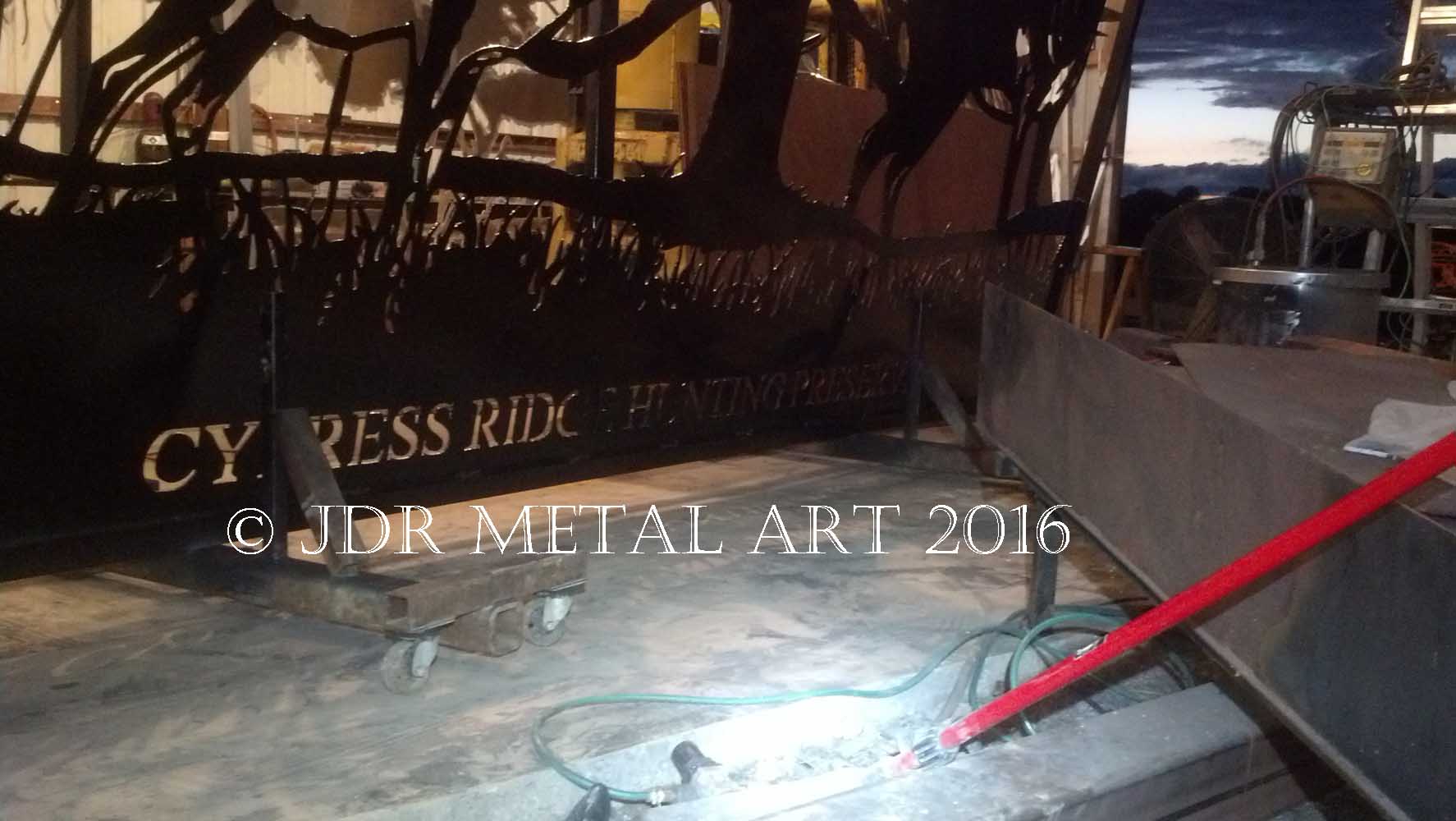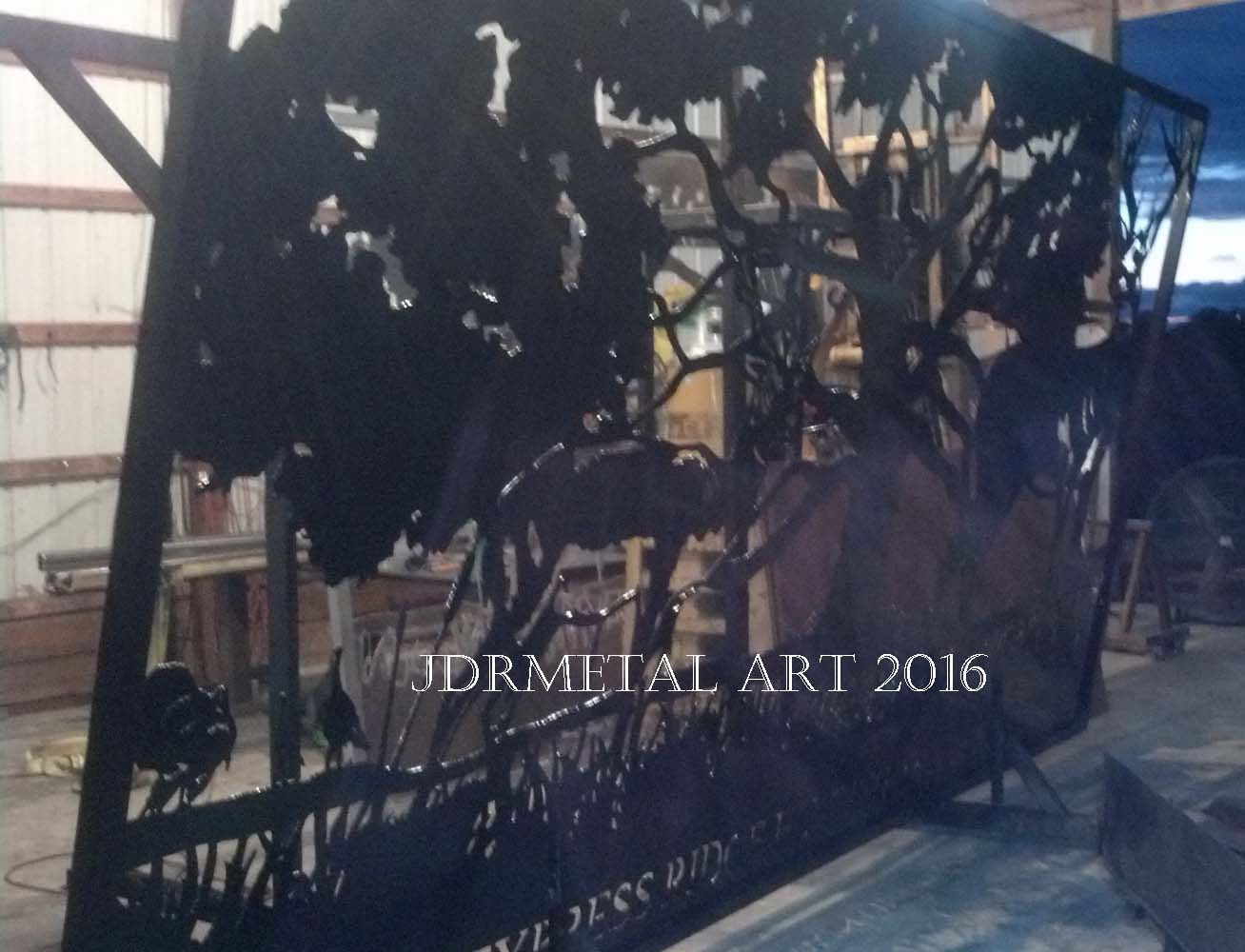 If you need a custom aluminum driveway gate in Orlando we are ready to get started on it for you today!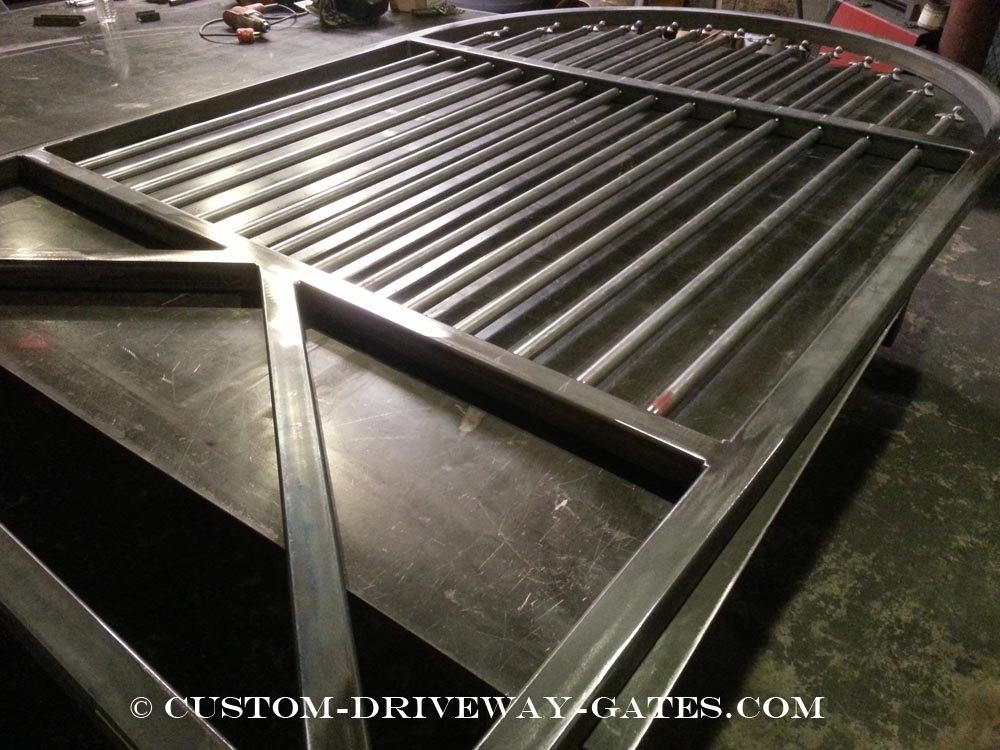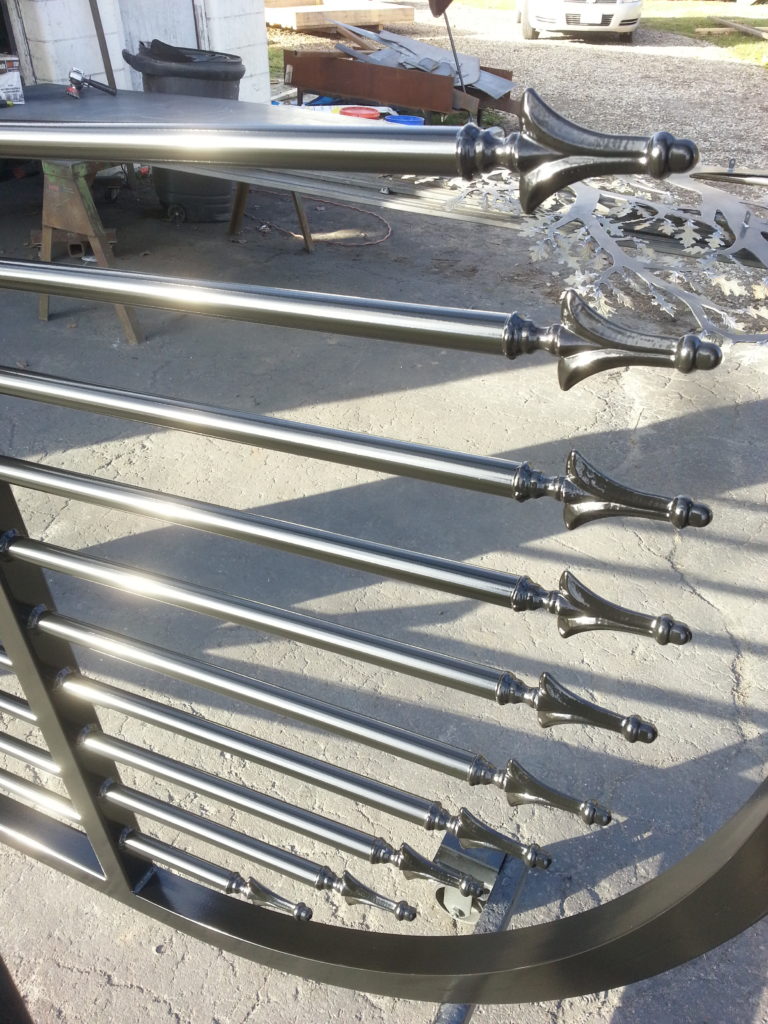 ---
We Want Your Business!
Dear Customer,
Are you interested in having the best metal driveway gates built for your home, farm, ranch or estate? We'd love to hear about your upcoming driveway gate project! We are able to make any metal driveway gate design that you can imagine! And we have some of the most competitive pricing nationwide! Thank you for considering JDR Metal Art for your customized metal driveway gate needs. We are excited to offer you a unique and personalized metal driveway gate design that will add both aesthetic and functional value to your property.
Our team of experienced expert designers and craftsmen specialize in creating custom metal driveway gates that reflect your unique style and preferences. We use high-quality materials, such as durable metals and powder coat finishes, to ensure that your gate is built to last beautifully for many years to come. We work closely with you to understand your specific needs and preferences, and we will provide you with a comprehensive design proposal that meets your requirements and budget.
We are confident that our custom metal driveway gates will exceed your expectations and provide a lasting value to your property. We look forward to working with you to create a beautiful and functional gate that reflects your unique style and enhances the security and privacy of your property.
Please do not hesitate to contact us if you have any questions or would like to schedule a consultation.
Best regards!