Decorative Wrought Iron Driveway Gates
A prime example of our wrought iron style entry gate with custom designed plasma cut decorative scrollwork.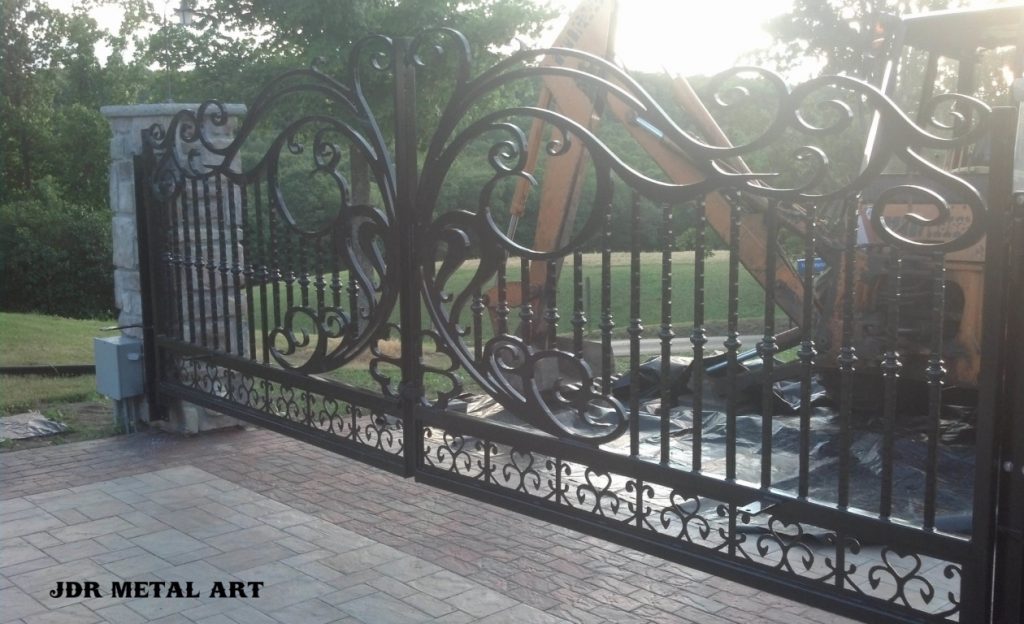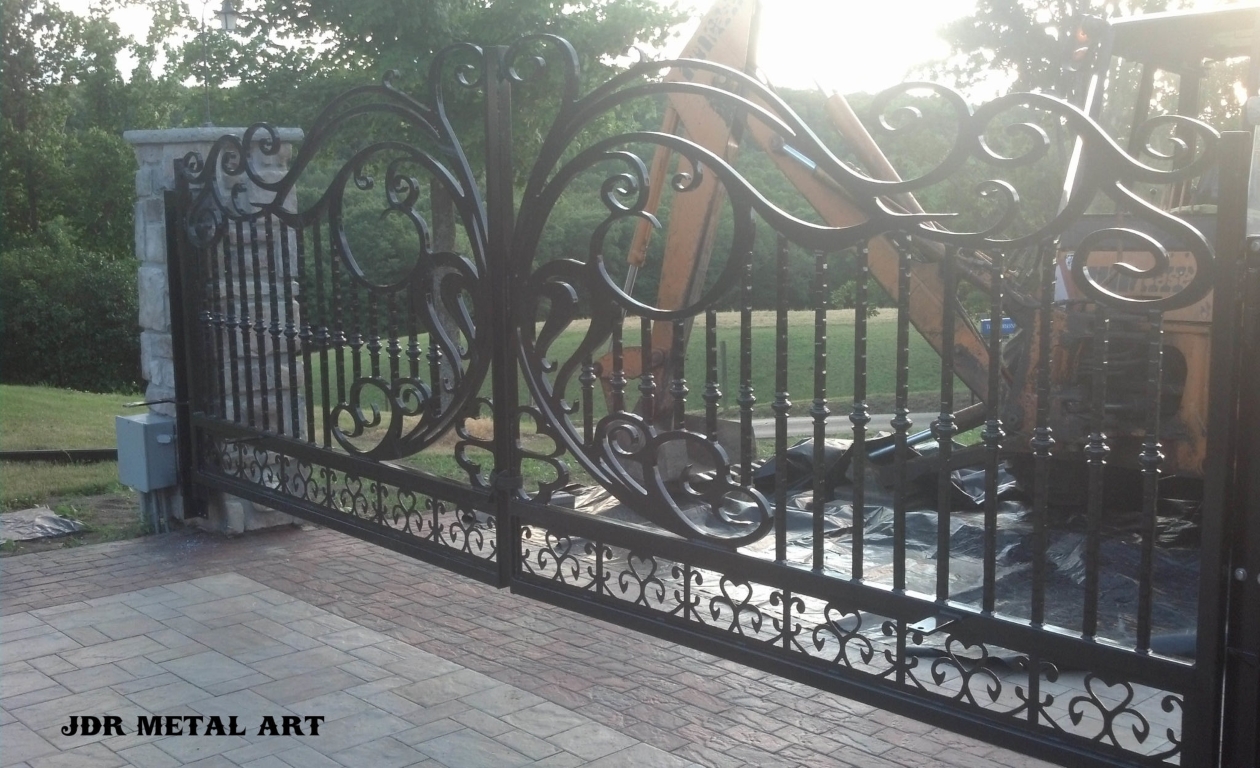 Our Gates Feature Any Design Theme You Want
We will help you make a gate that is not only secure but appealing to the eye.
Whatever your needs, we work with you one-on-one to find out what your needs are and to give you different ideas and options to make your gate project a successful one.
JDR Metal Art's gates offer huge value because of their innovative designs, extreme high quality construction and some of the most competitive pricing in the gate industry.
Need a quote?