Custom Ranch Gates
​12′ Dual Swing Oak Tree with Whitetails
Designed, Fabricated, Powder Coated & Installed by JDR Metal Art
with liftmaster la 500 commercial grade automatic operator System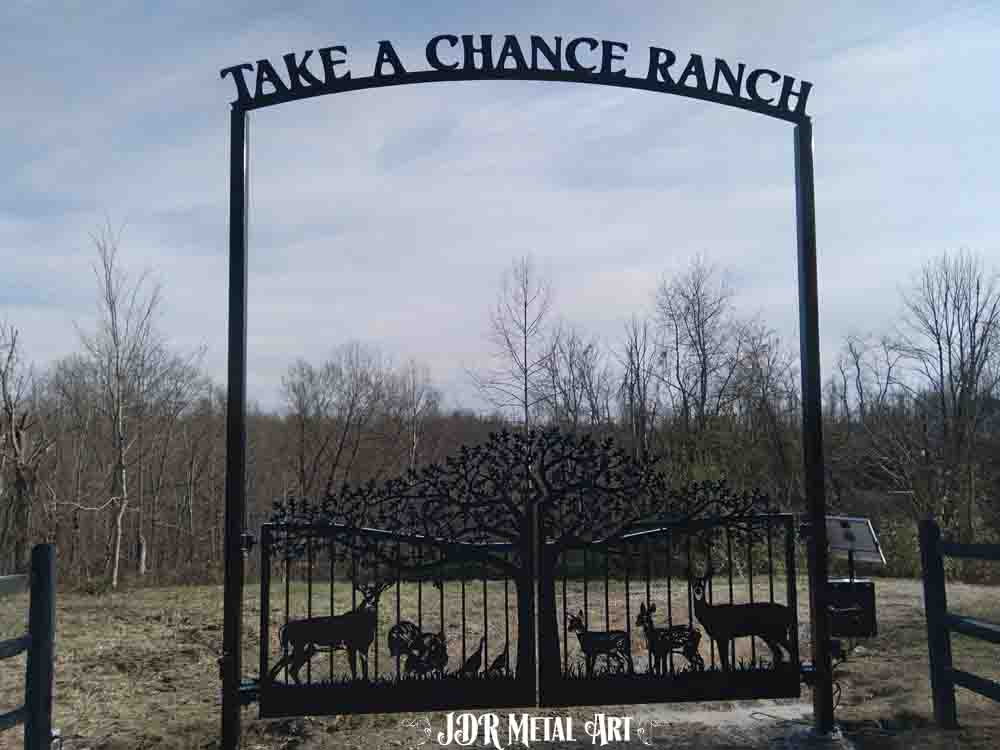 (This page is currently a work in process and will be completed shortly. Merry Christmas!)
This custom ranch gate project went flawlessly from start to finish and was tons of fun all along the way.
We began with the 12′ dual swing gate design (a modification of one of our Washington driveway gates) and ended up adding to it a 14′ tall overhead arch with our customer's ranch name plasma cut in a neat and attractive font.
12′ Gate Design
Here's our initial design concept; each gate panel is exactly 6′ wide at the frame. The total opening between the posts is 12′ 10″ which allows for hinge spacing and a center gap of approximately 1″.
fabrication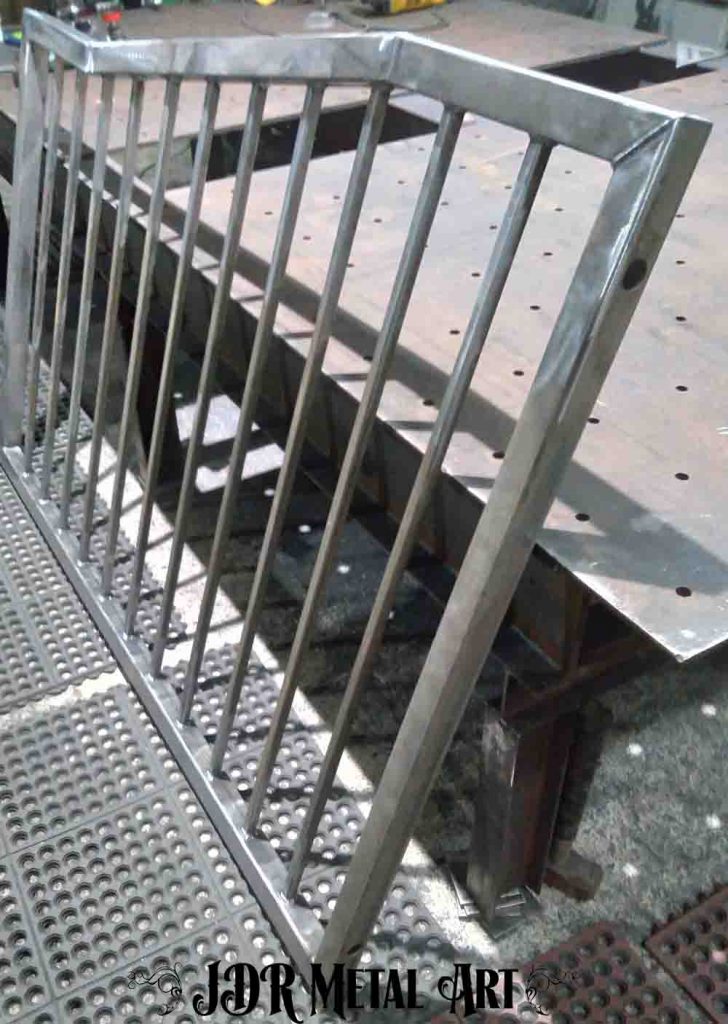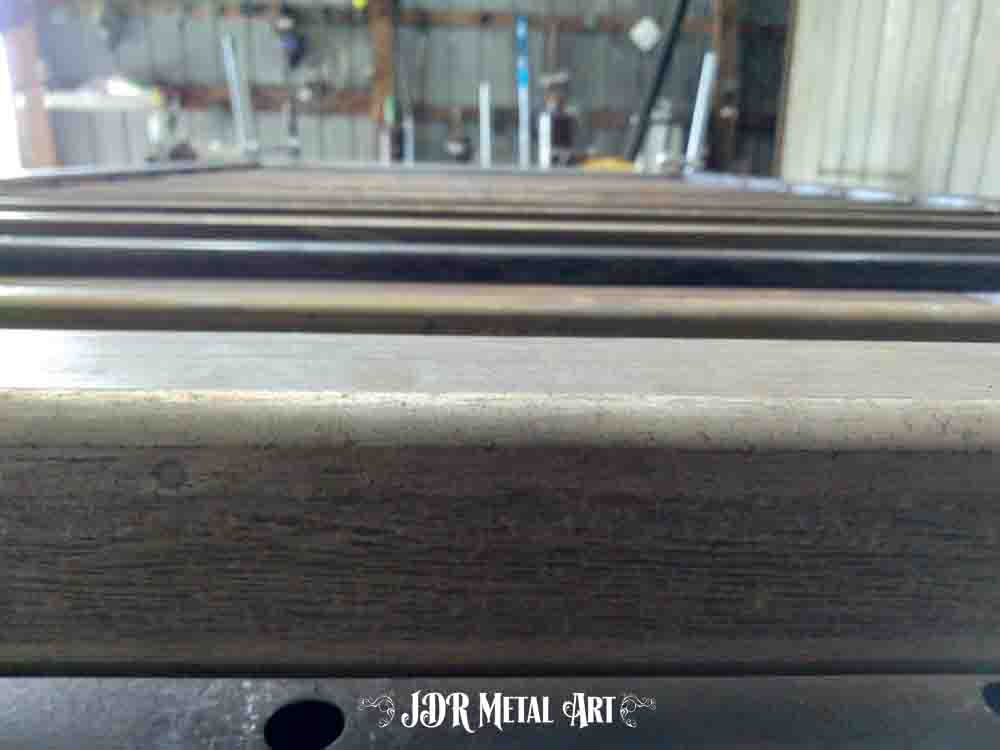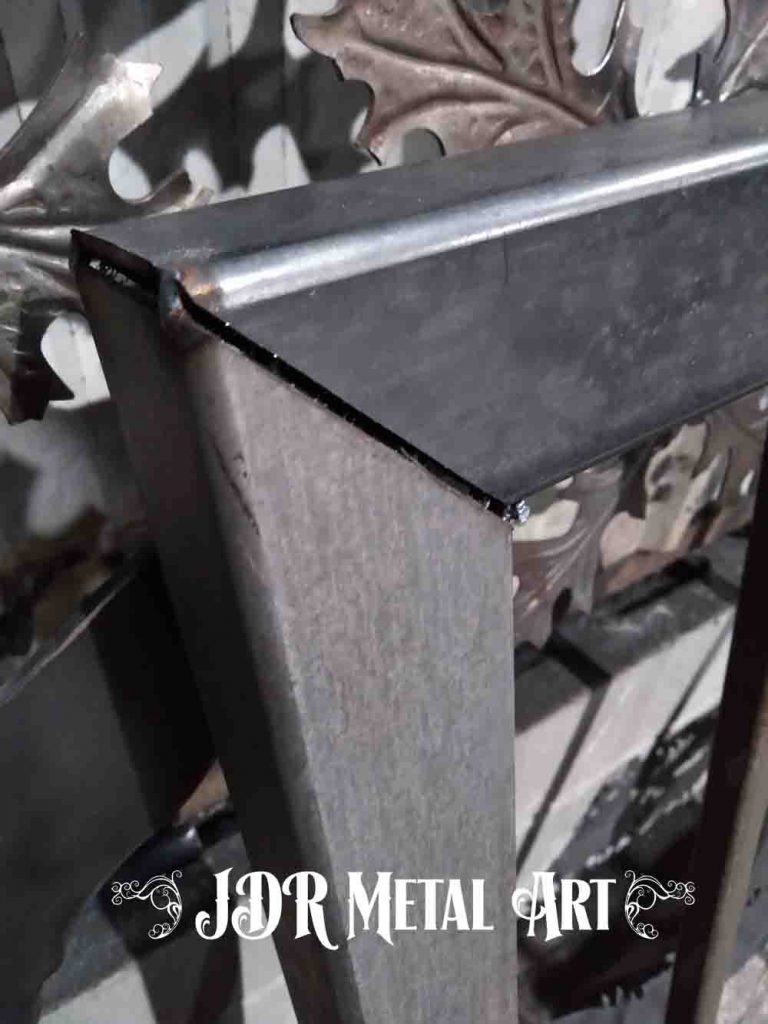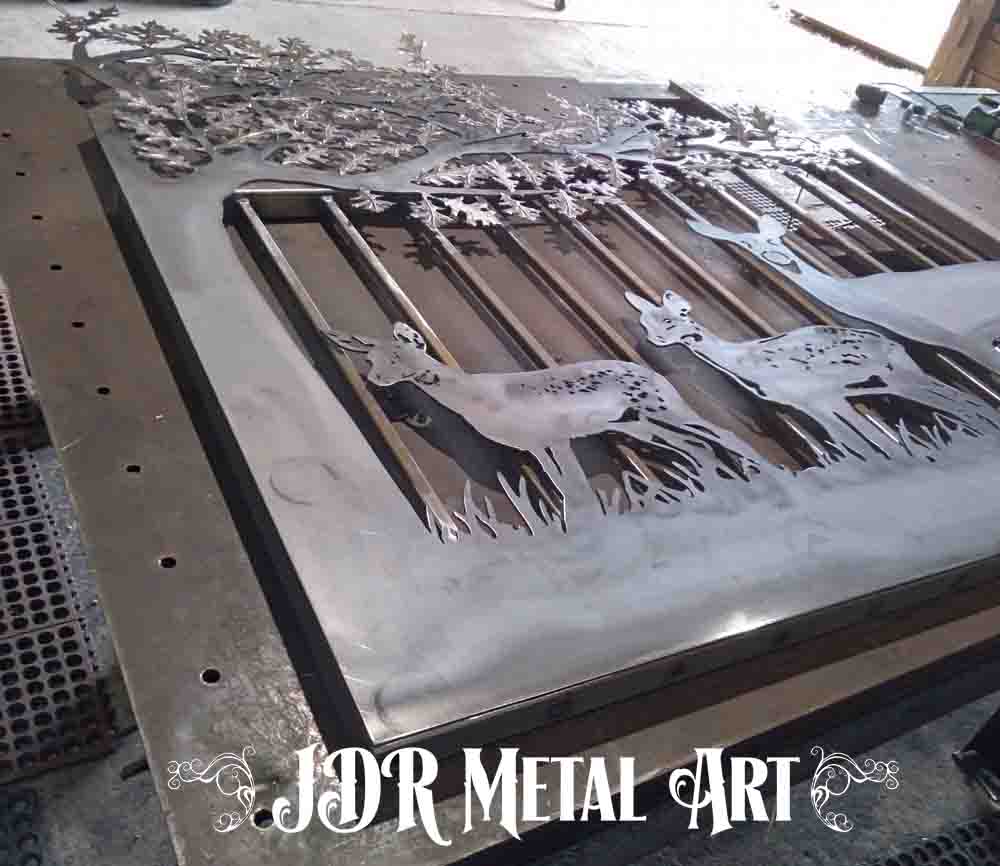 Locating and placing the gate opener bracket for the LA 500.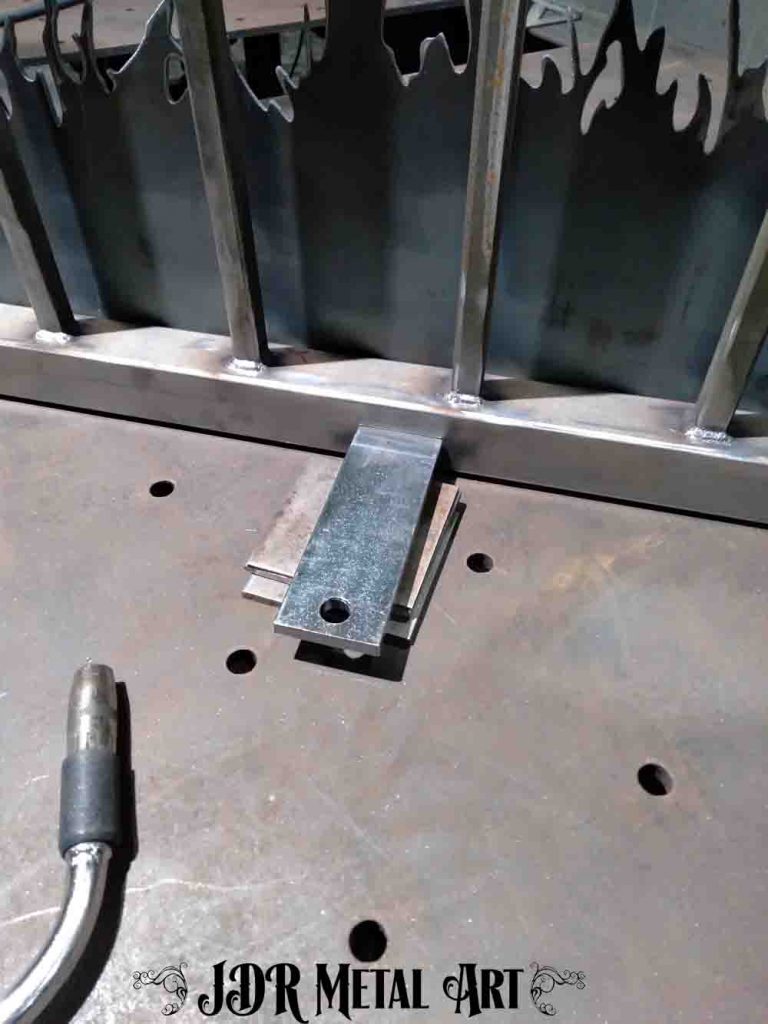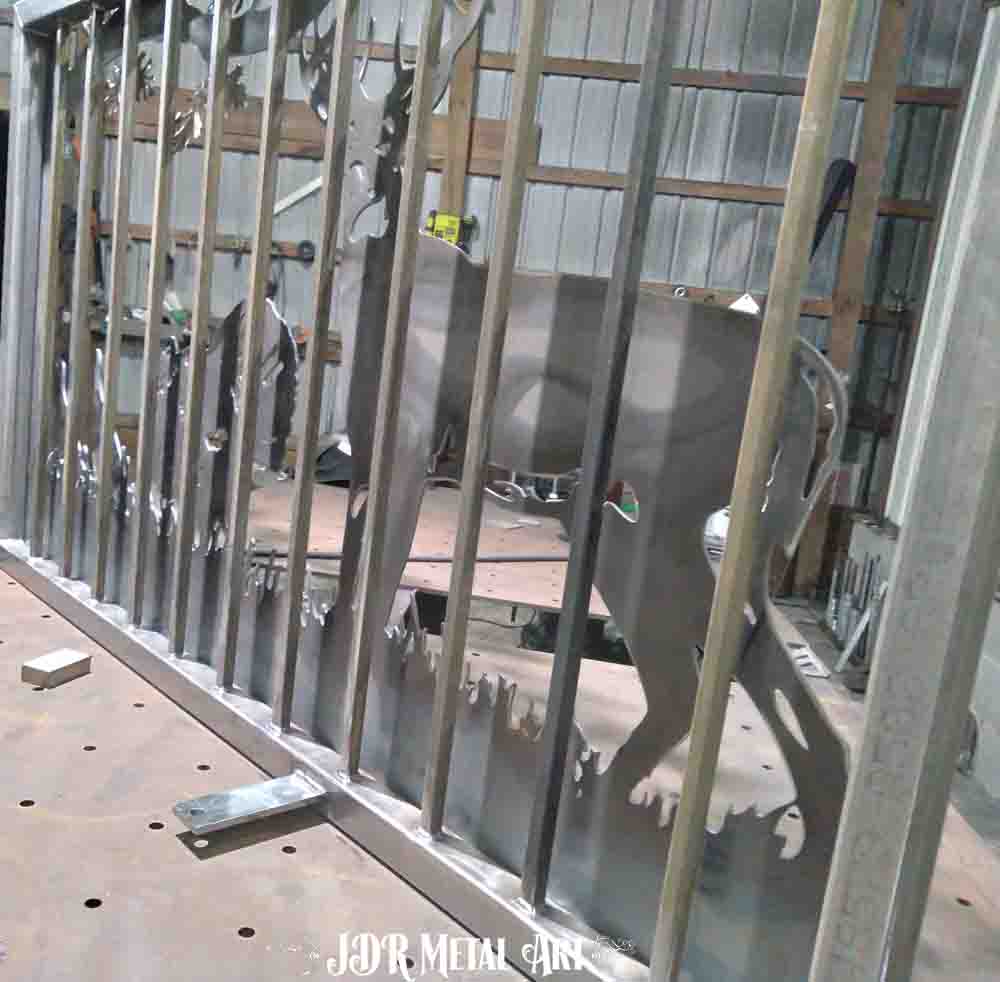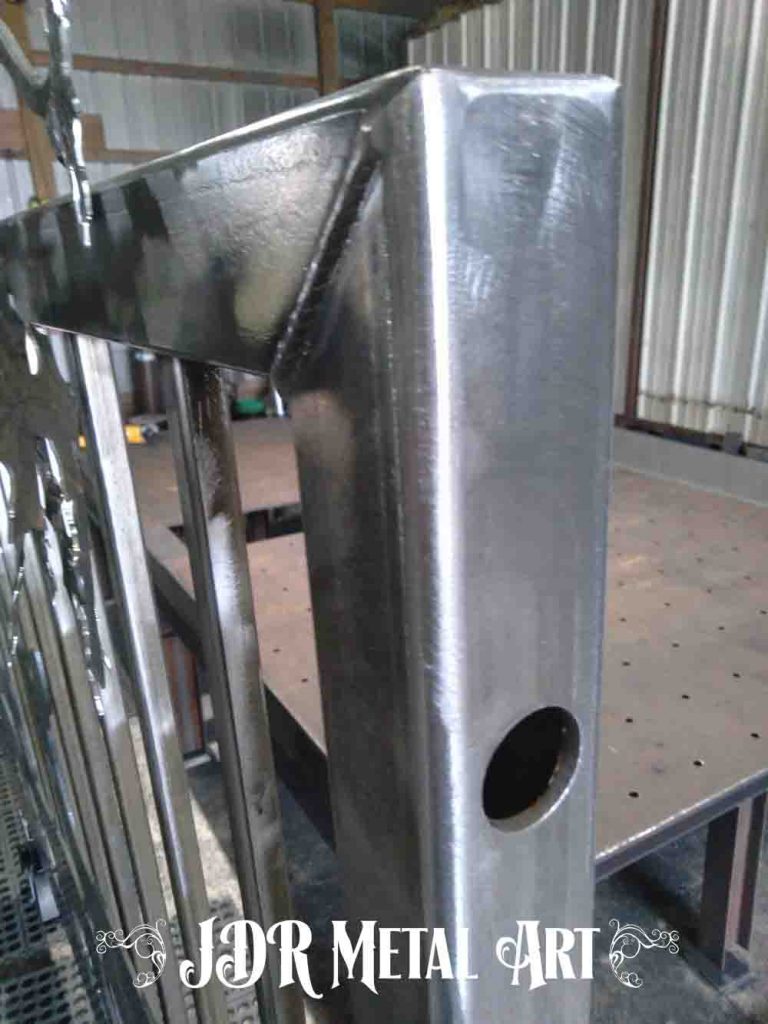 spec'd for Liftmaster LA 500 Gate openers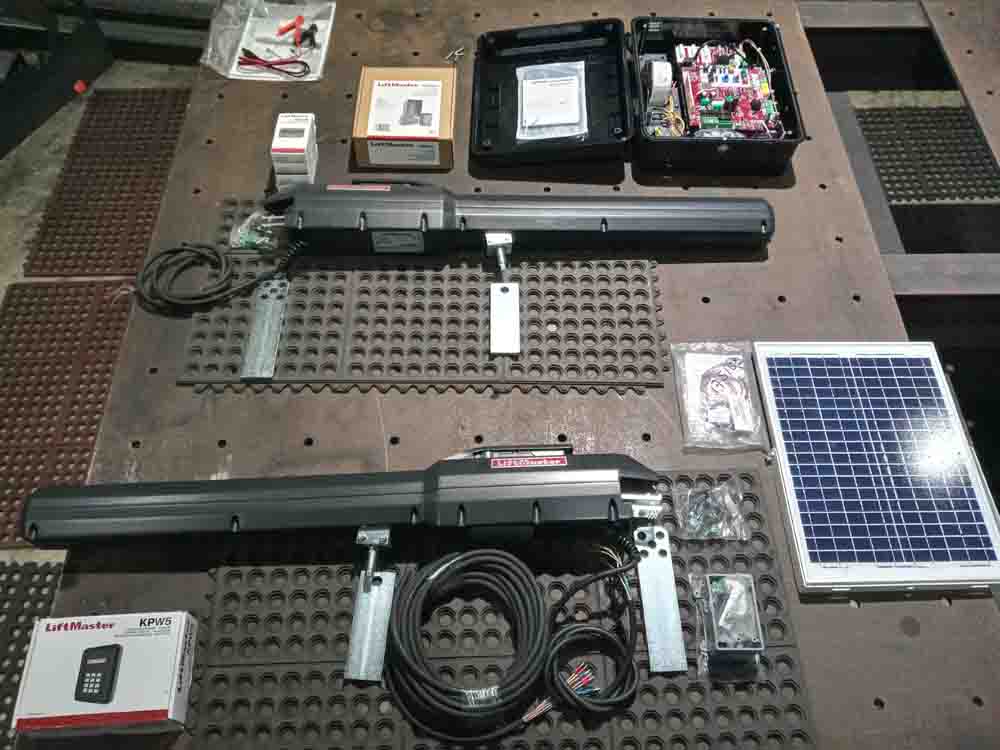 Our gate opener/operator of choice for this project is the Liftmaster LA 500 system. It's a 24 volt DC commercial duty system which offers twice as much voltage (power) as the 12v systems. Liftmaster has become a household name over the years with great brand recognition, unsurpassed quality and excellent customer service.
For automating this ranch entrance we installed the LIFTMASTER LA 500 dual swing gate opener system. The gate opener and photo eye brackets were welded in place on the gates and posts prior to powder coating.
la 500 gate bracket

photo eyes
Building the stands for the photo eyes. The photo eyes play an extremely important safety role in this project. The holes in the stands are drilled and tapped for ease of installation onsite.



keypad stand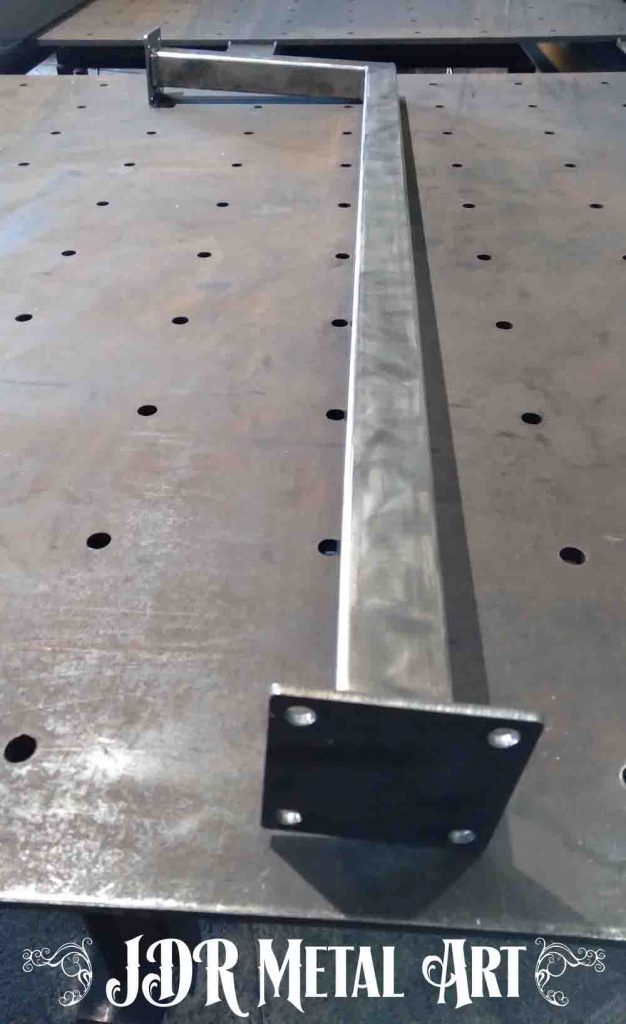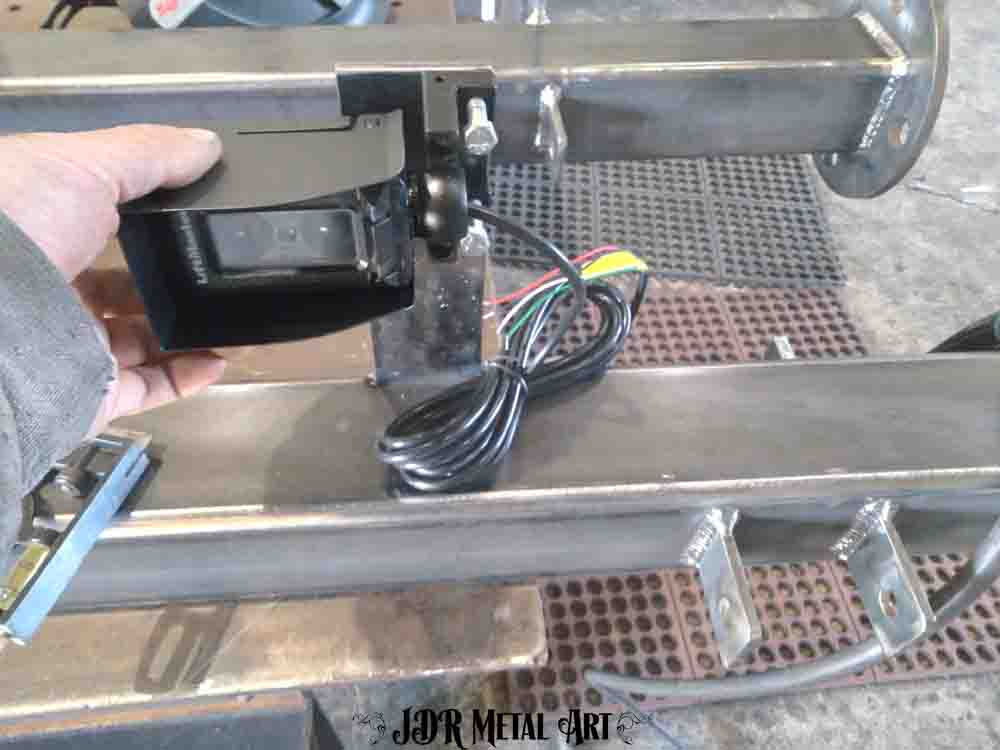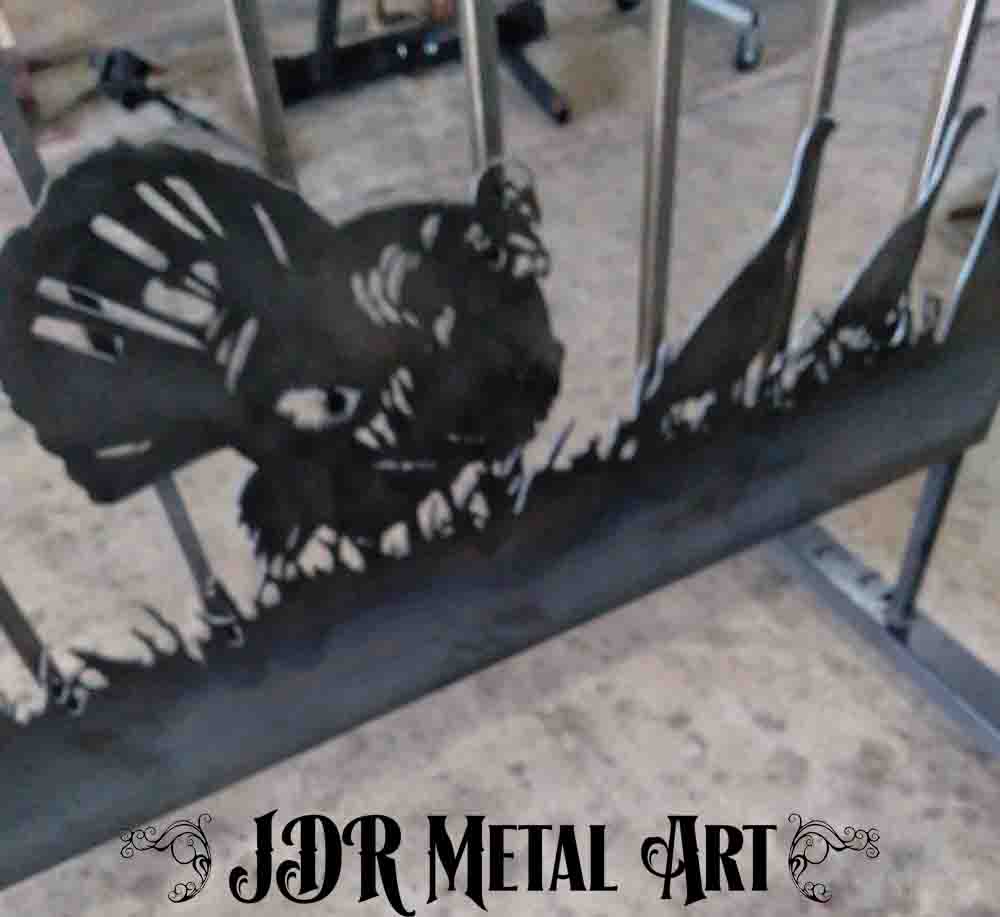 Overhead arch for "take a chance ranch"
Lettering is cut from 3/16″ sheet steel, welded to a rolled 2x2x1/8″ square tube. Will be welded to top of the gate posts with fluxcore/gasless welder.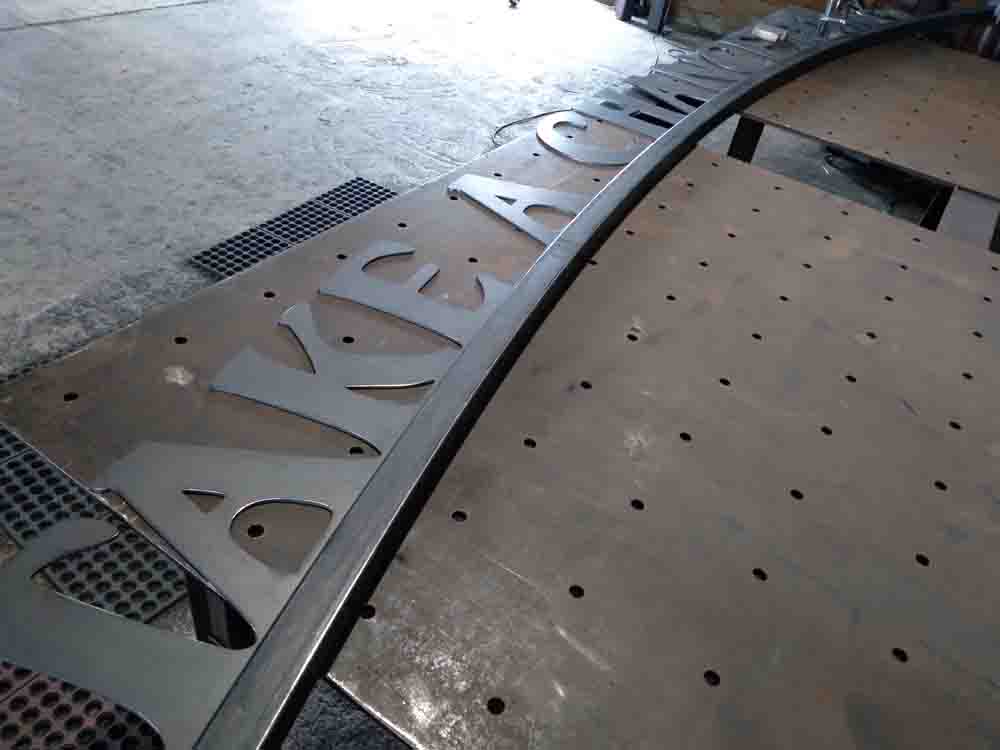 custom plasma cut Ranch brand
One of several signs plasma we cut from 3/16″ steel for our client to put up around the ranch.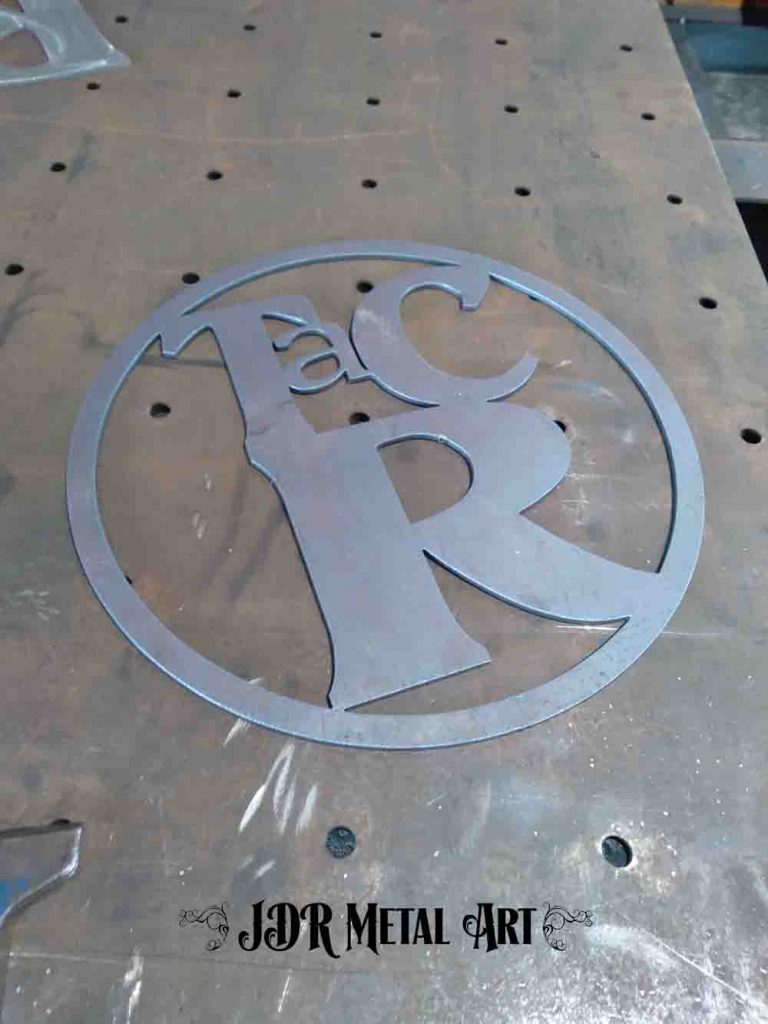 posts & small parts racked for powder coat
powder coated driveway gates
Our favorite black powder coat – 60% gloss – is a "super durable" grade powder coat made especially for high UV outdoor exposure. It looks great for many many years without the typical premature fading and/or peeling of a liquid coating. Because it is applied in the form of a dry powder, there is no need for industrial solvents and is thus green friendly. Once the powder is applied to the parts, the parts go into a propane fired powder coat oven where they bake at 400 degrees for 10 minutes. As the parts heat up a chemical reaction occurs and the powder turns into a gel at first and then fully cures into a tough finish as it cools, a powder painted finish is much tougher than liquid painted but without the extended cure times which liquid coatings suffer from, generally weeks to a month or more. Whereas a powder coated gate is fully cured upon baking; liquid coated gates are often still far from fully cured during the time of delivery & installation, thus leading to easily scratched and rubbed off paint finishes due to handling parts with a yet uncured finish.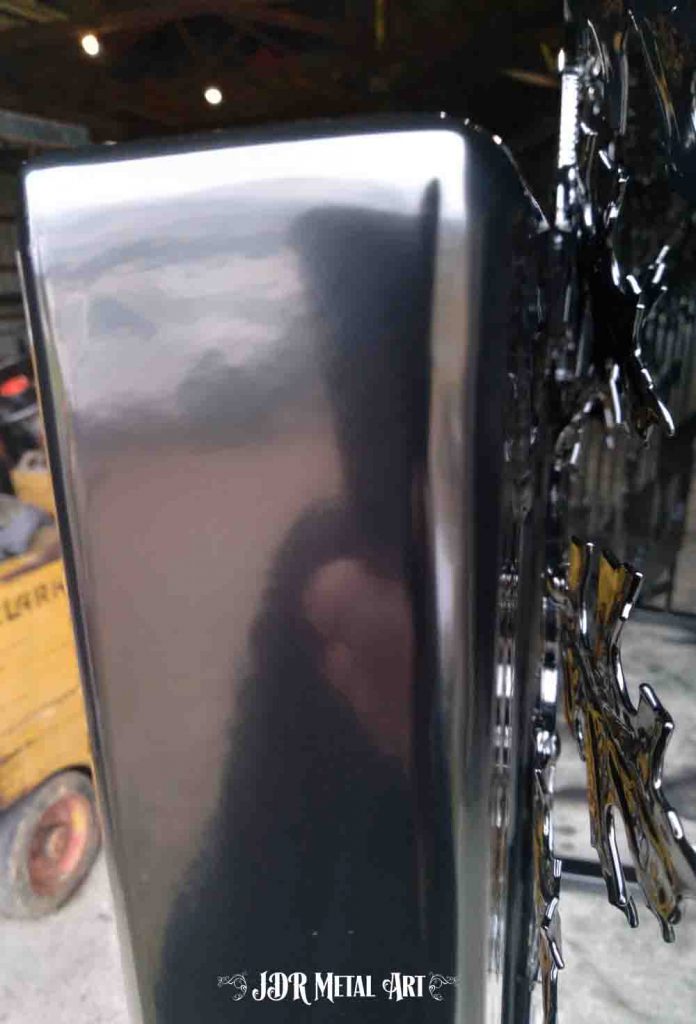 Gate post holes prepped for 'crete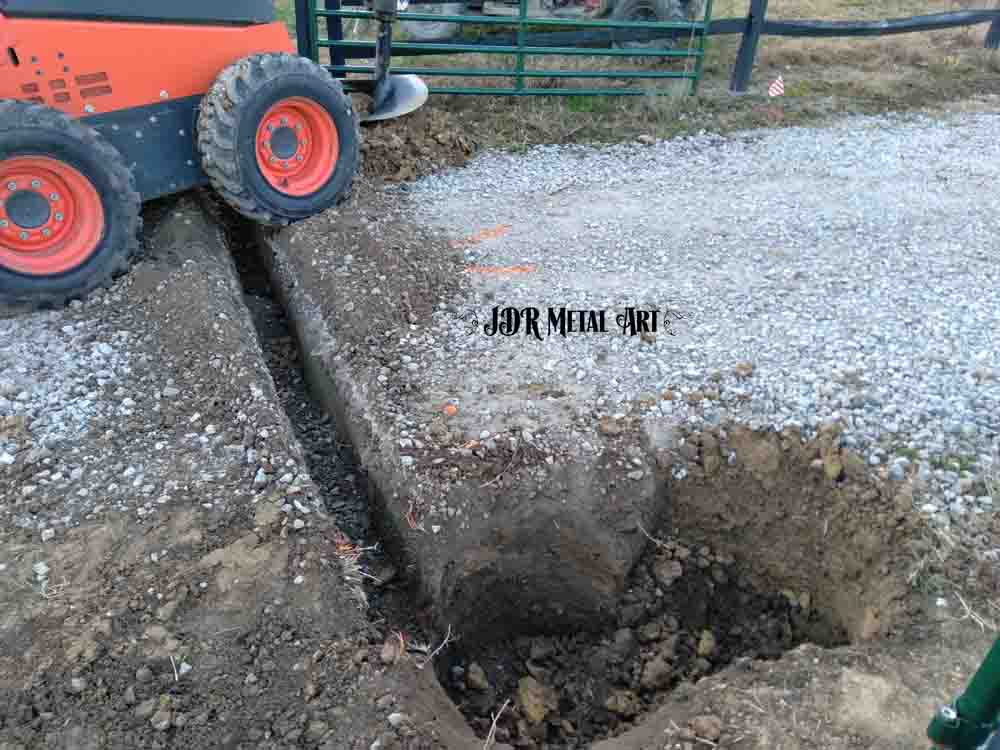 Holes have been drilled 40″ deep with a 24″ wide auger. The dummy base plates have been set in place with the threaded rods in their final resting place.
pourin' 'crete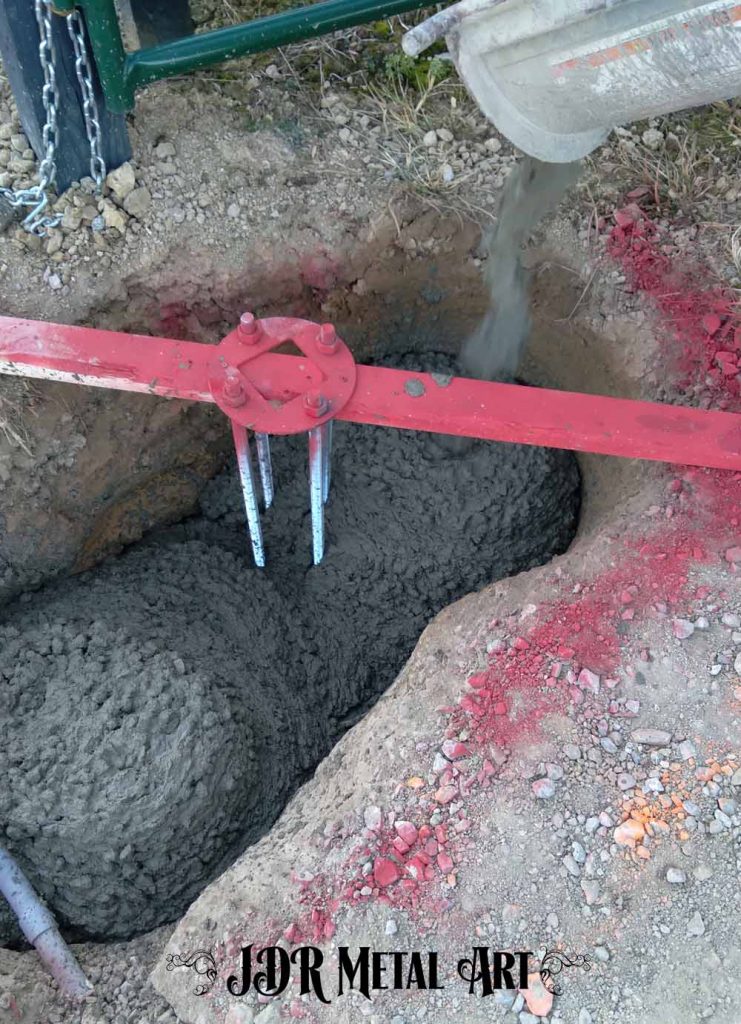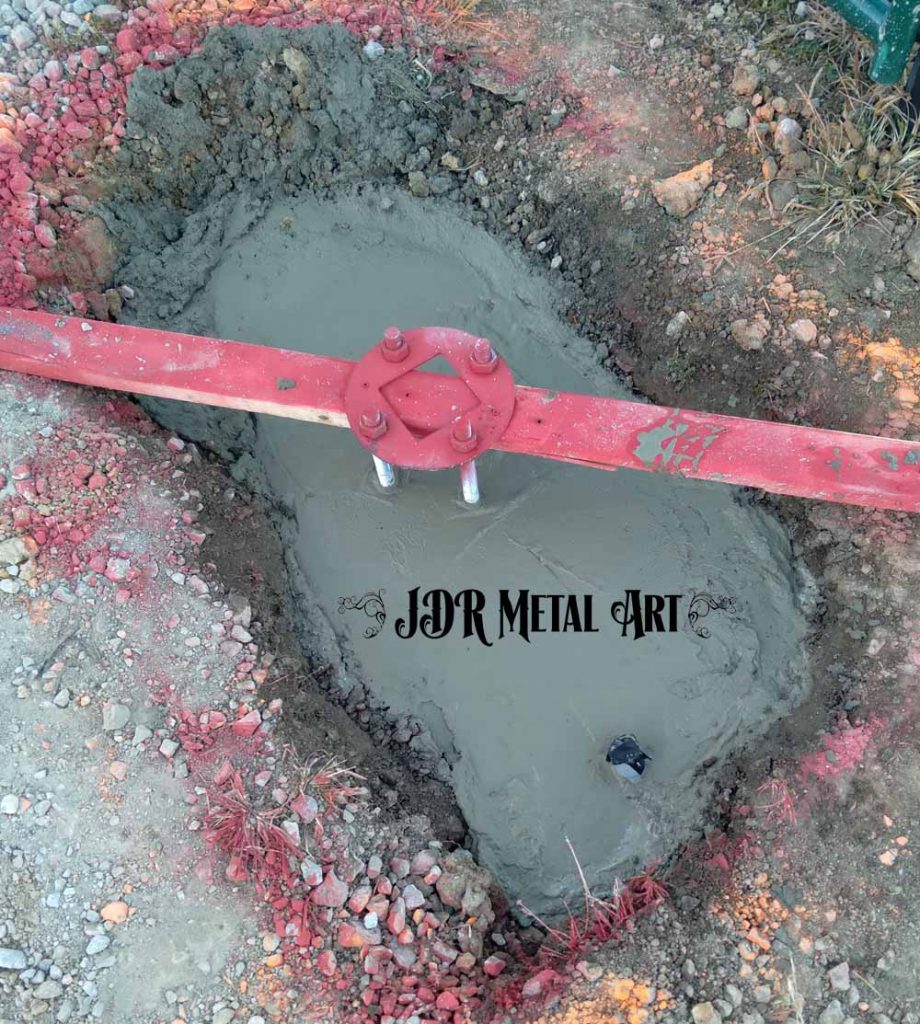 ---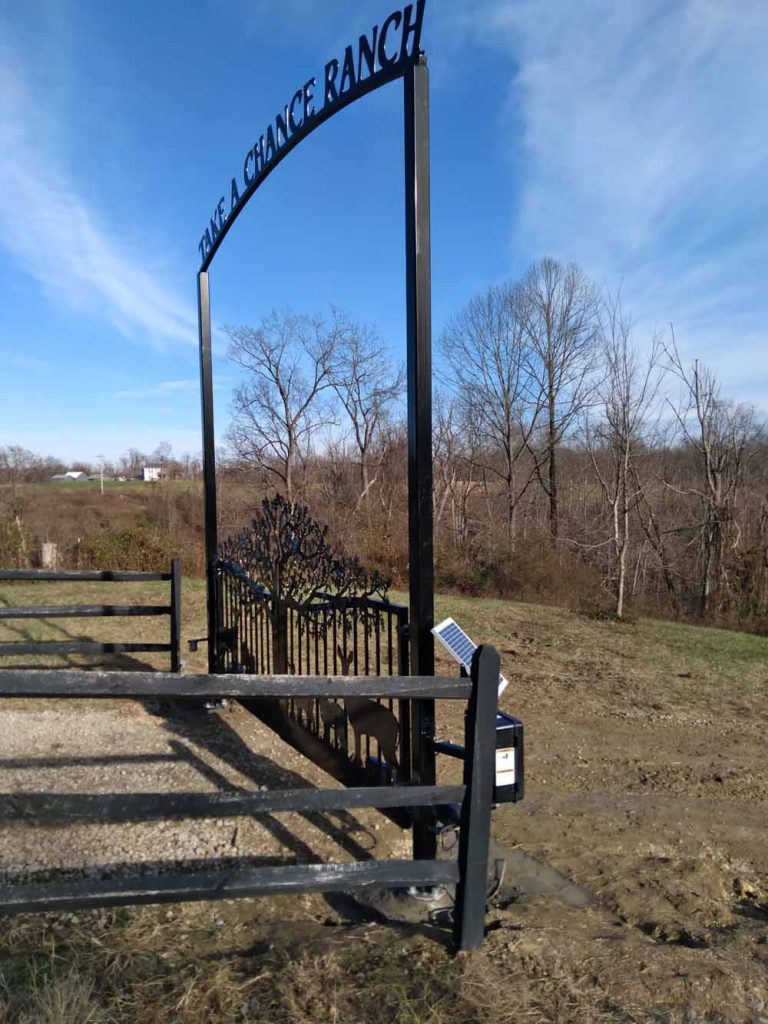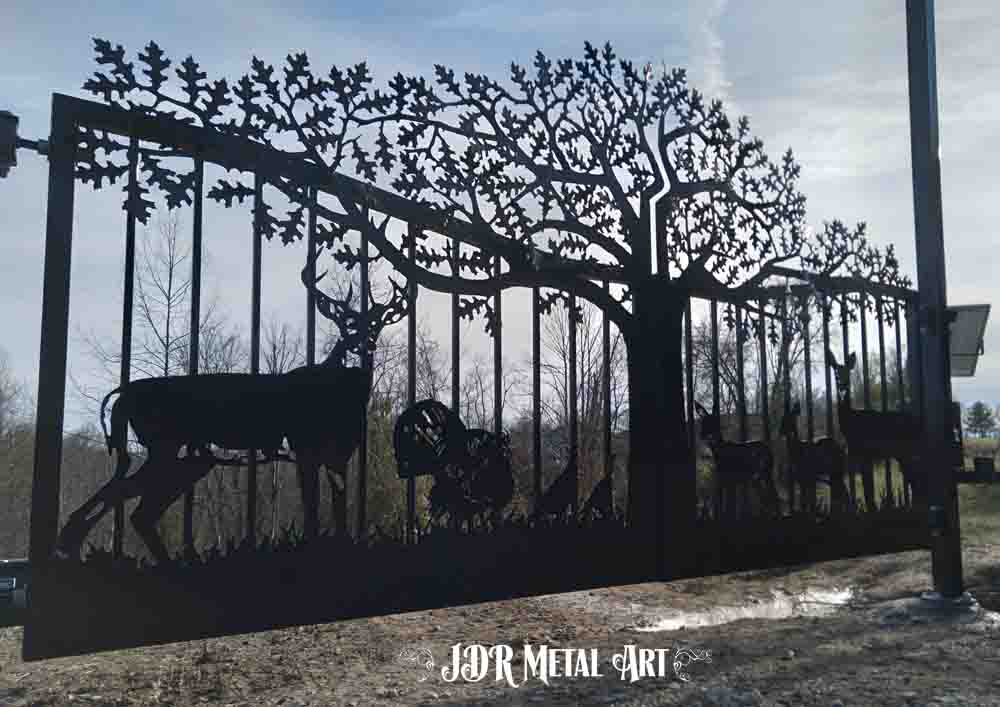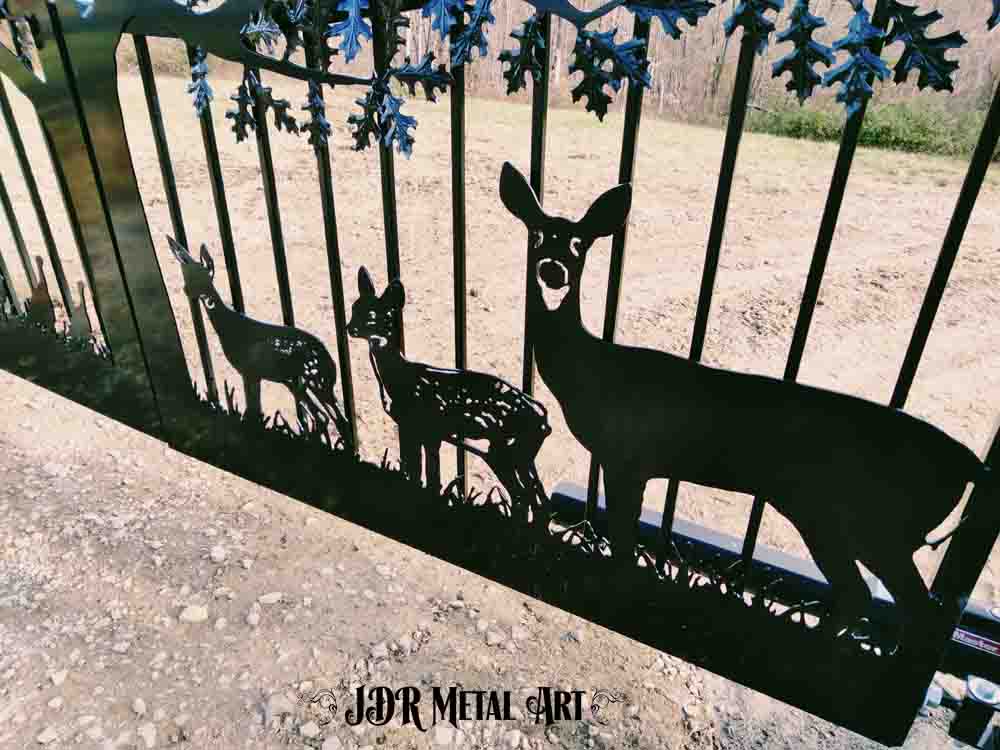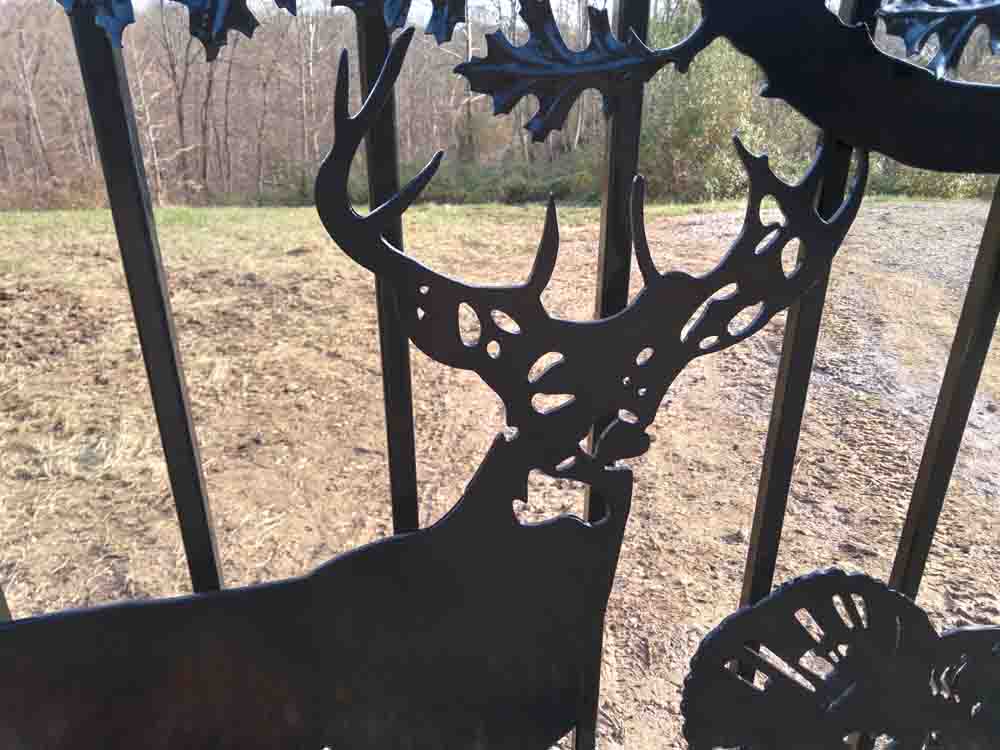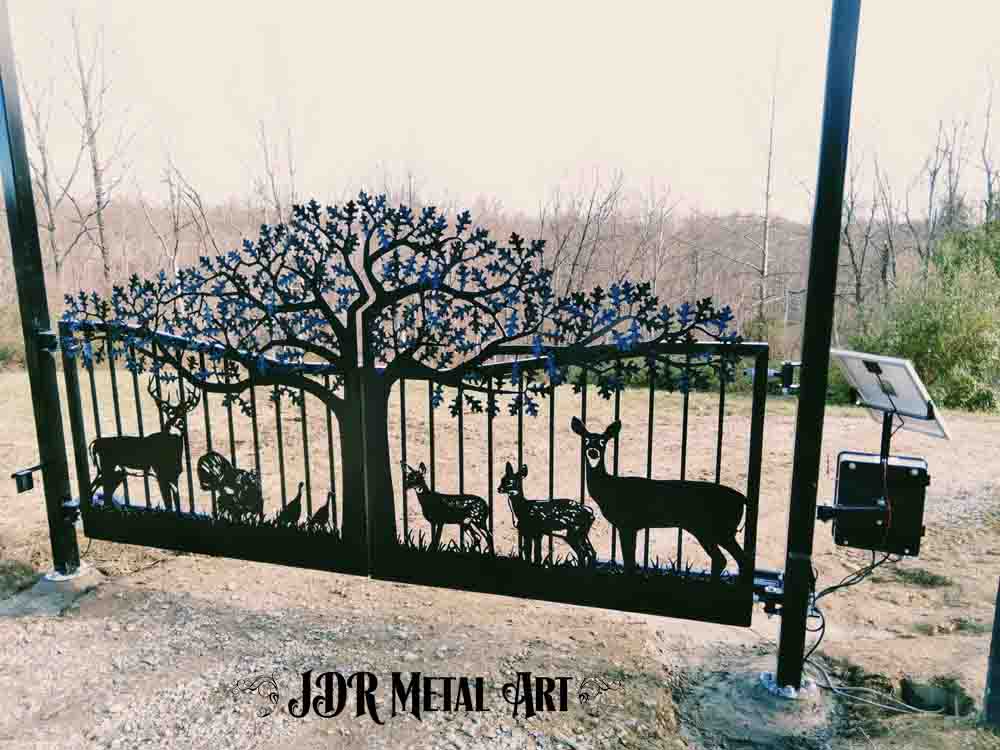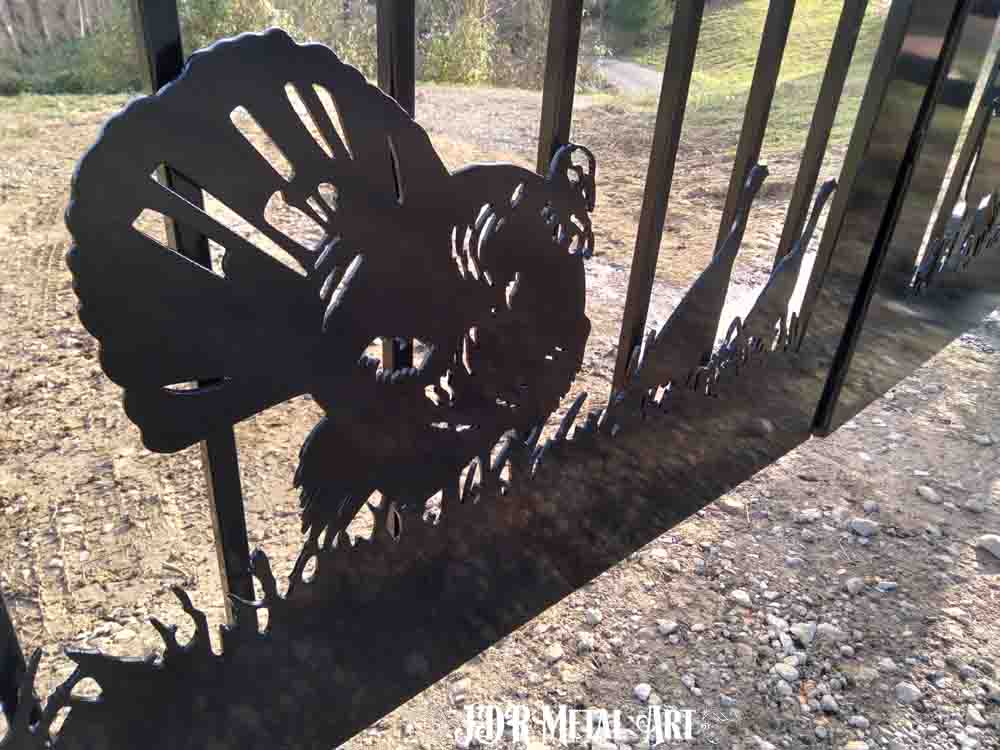 liftmaster la 500 photo eye
The photo eye is a safety device which monitors the entry opening for obstructions in the pathway of the gate during the open/close cycle. Like a garage door, it reverses the course of the opener when an obstruction is sensed in the pathway of the gate. This newest model also has an onboard thermostat and heater.