Dallas Ft. Worth Custom Gates -Plasma Cut Deer & Mountain Theme by JDR Metal Art
If you have a ranch in Texas, it's a given that you're probably gonna want a ranch gate that keeps people out and livestock in.
You might as well make it look good, while you're at it!
Here's an example of one of several we've created for clients in the DFW area of Texas over the past decade.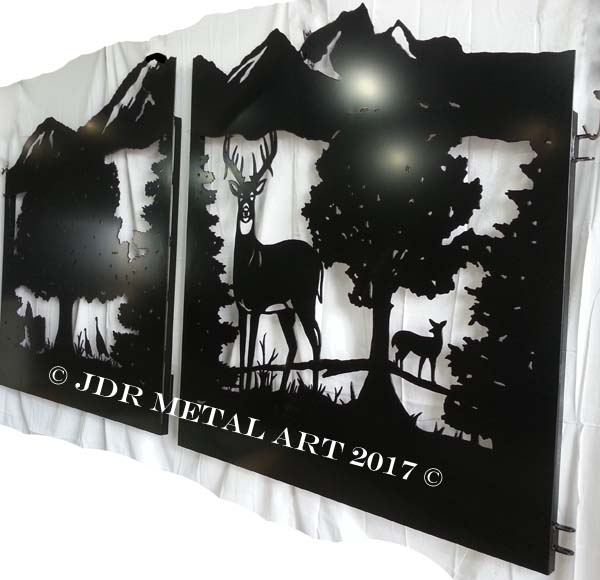 JDR Metal Art designed, plasma cut and powder coated these dual swing gates for a client in the Dallas-Ft.Worth, Texas area.
This wildlife scene illustration features mountains in the background and deer and turkeys among the trees and grass in the foreground.
Rugged Material = Rugged Driveway Gates
These gates were made to be extremely durable and long-lasting. We used all 3/16″ wall 2×2 square tubing for the gate frame. The silhouettes were hand cut from 3/16″ sheet metal. We also applied one layer of zinc rich powder coat primer and two topcoats of black exterior grade powder coat. Each gate panel weighs approximately 300 lbs!
DFW Ranch Gate with Horse Theme by JDR Metal Art 2020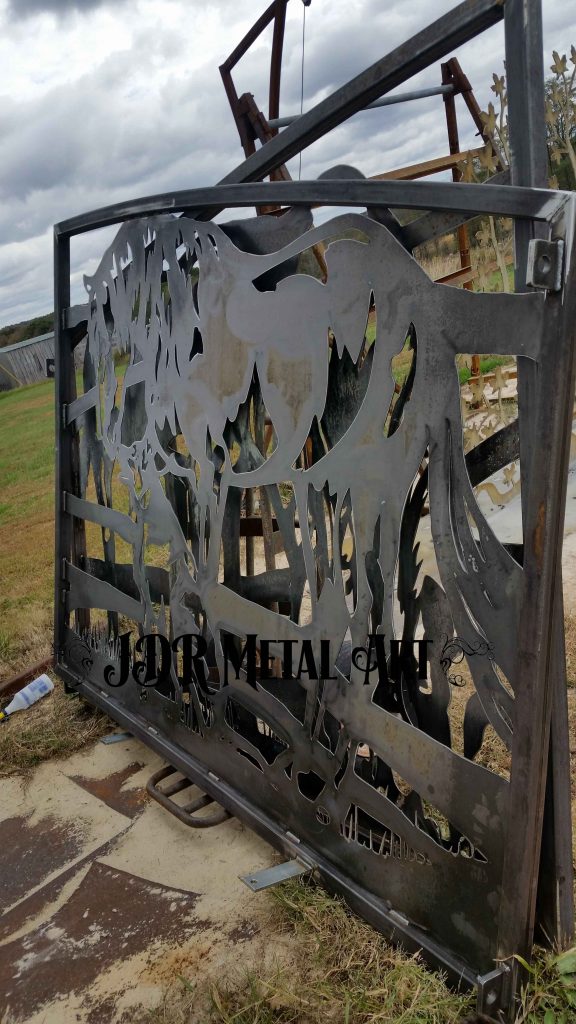 Plasma Cut Horse Metal Art for Ranch Gates
Plasma cut metal art silhoueuttes made from 1/8″ sheet metal for a high-strength canvas. The sheet is stitch welded to the frame.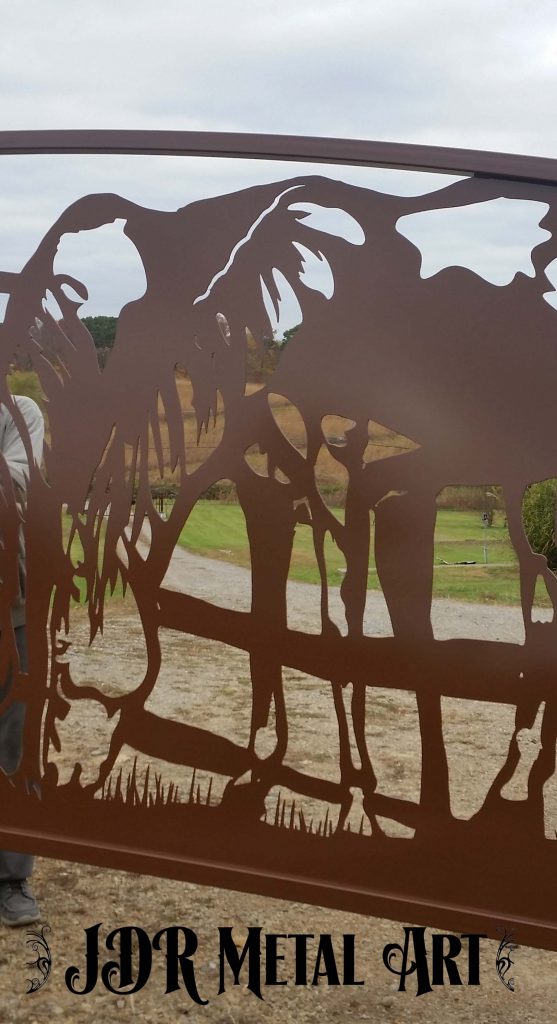 Adjustable, friction-less and maintenance-free hinges are supplied with each ranch gate panel we build.